The packing and luggage section includes posts that will help you pack for your vacation and choose the right luggage.
I travel carry-on only whenever possible, and I love to pack light. Not only does it save money by avoiding checked bag fees, but it means less time spent at the airport since you can skip baggage claim and it makes traveling easier when you have less stuff to lug around.
But even if you're checking baggage, you'll still find lots of great tips here that will help you avoid having things confiscated.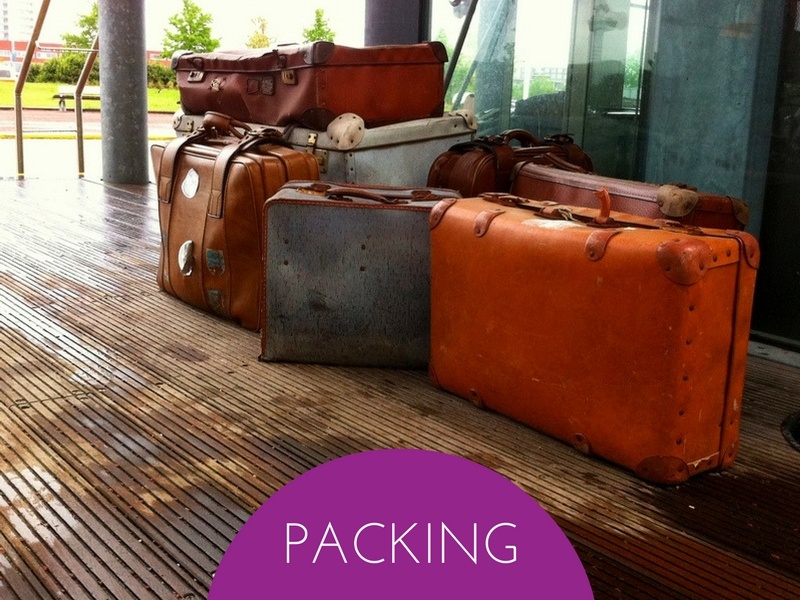 Table of Contents
The posts here will explain how to fly carry-on only, what can and can not be packed in your carry-on, advice for traveling light even when you do have to check luggage, and more.
I've also got luggage reviews for bags I've tested and luggage other frequent travelers have recommended. And you'll find other great recommendations for products that have helped make traveling and packing less easier for me.
Packing Tips
In this section, you'll find posts about how to pack less and pack better. I love traveling carry on only, so you'll find lots advice about that, but there's also tons of helpful information even if you are checking luggage.
For questions about specific items, like "how much liquid can you take on a plane" or "can you take a razor on a plane" keep scrolling to the "can you bring it" section.
Carry On Luggage Size Allowances for 170+ Airlines: I've gathered the carry on size and weight restrictions, plus number of items allowed, for more than 170 airlines around the world and organized them all in one place to help you make sure you cabin bag can stay with you.
What NOT to Pack in Your Carry-On Bag: This post explains the ins and outs of dozens of different items you're not permitted to take on board with you. If you're not sure if an item is allowed, you should be able to find the answer here.
What to Pack For a Trip: Travel Packing Checklist for Carry-On Only: I travel carry on only 99% of the time, no matter how long my trip is or what the destination is. I follow a very similar packing list for every trip, and you'll find details in this post.
Carry-On Toiletries: Non-Liquid Options for Carry-On Travel: Solids and non-liquid alternatives to toiletries that usually come in liquid form have been a lifesaver for me. Check out my favorites in this post and you'll have fewer worries about the liquids rules.
What to Pack in Your Carry-On Bag: Some things should always be packed in your carry on bag. Take this advice and never lose something valuable in checked bags again.
How to Travel Carry-On Only: If you're new to carry on travel, you might think it's impossible to get everything you need into such a small bag. Here's some tips to get you started.
How to Pack Light With Liquids: Liquids can really trip you up if you're trying to travel without checked baggage. Learn how to reduce your liquids to avoid having to check a bag.
Clothing Packing Tips for Carry-On Only: Clothing probably takes up the most space in your bag. Learn how to choose the right clothing for travel and how to reduce the amount you pack.
What to Pack for a Day Trip: I love basing myself in a city and taking day trips when I travel. This post has all my tips for packing up a small bag to bring with you on your day trip.
Packing Light With Checked Luggage: So maybe you're not ready to ditch the checked luggage or you're traveling with something that simply cannot be taken in a cabin bag, but it doesn't mean you have to travel with tons and tons of stuff. Here's how to pack less even when you're still going to check a bag.
Simple Preparations for Your Flight: These tips will help your flight and airport experience go more smoothly.
How to Get Through the Security Line Efficiently: Read my tips for getting through the security line with as little hassle as possible and as quickly as possible.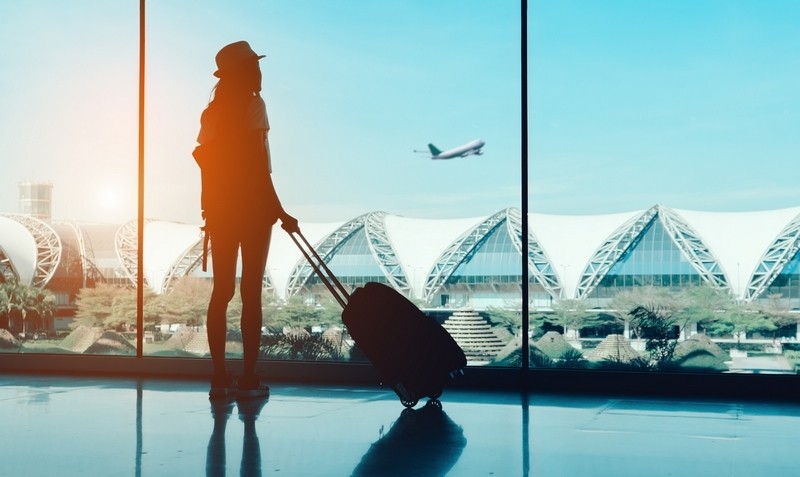 Luggage and Gear
Find the best luggage for your trip, plus reviews of luggage and other items, like clothing and toiletries, that help me travel better.
Best Carry-On Luggage – Plus Tips for Choosing the Right One: Choosing luggage can be tricky, so I've compiled a list of highly rated carry on sized luggage. You'll find backpacks, soft sided suitcases, hard sided suitcases, and even some convertible luggage here, in addition to things you should consider when buying luggage.
Best Suitcases for Carry On Travel Recommended by Frequent Travelers: Who better to ask than frequent travelers for advice on which suitcase to buy! These travel bloggers told me all about their suitcases and why they love them.
Level8 Suitcase Review: 20" & 24" Luggage Set + Packing Cubes: I tested out the Level8 suitcases, and here's what I thought of the 20″ and 24″ set, plus some great packing cubes.
Backpack Review: Tortuga 35L Setout Women's Backpack: Tortuga makes high quality travel backpacks, and I got to test out their new Setout 35L backpack for women. See what I thought about this almost-suitcase-shaped non-hiking backpack.
Arcido Backpack Review: Akra 35L Backpack: Looking for a sleek, non-hiking backpack? I tested out the Arcido 35L backpack, and I explain all the things I liked and didn't like here.
Arcido Backpack Review: Vaga 20L Backpack: I also tried a daypack from Arcido, and it's a pretty good choice for a smaller bag. Check out my review.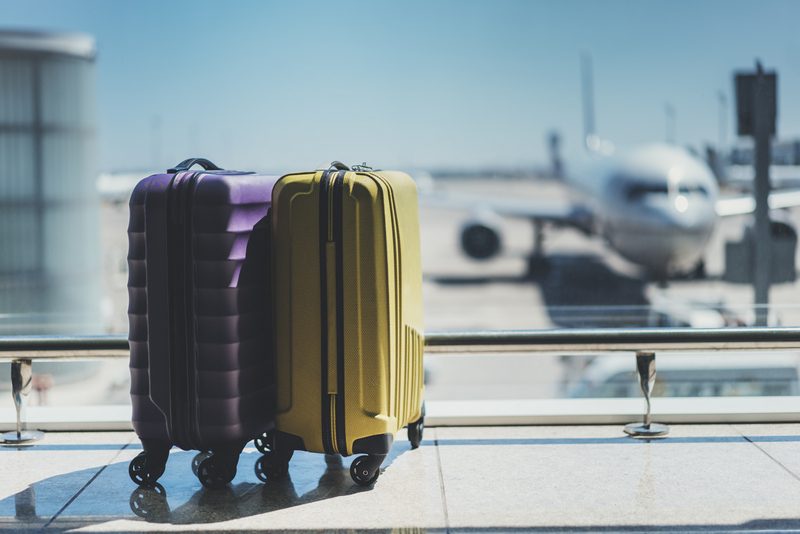 Can you bring it on a plane?
Some items get asked about quite frequently, and some can be a bit confusing. I've written a handful of posts to help you understand if certain items can be brought on a plane, whether in carry on bags or checked luggage, and rules about quantities and other limits.
How Much Liquid Can You Bring on a Plane?: How much liquid can you bring on a plane? What counts as liquid on a plane? This post answers these questions and more about flying with liquids.
What toiletries can you take on a plane?: Most toiletries are liquid, so it makes sense that there's some confusion about which toiletries and how many toiletries you can bring on a plane.
Can you bring food on a plane?: Understandably, many people want to bring snacks or even a full meal on the plane with them. Learn which kinds of foods are allowed and which ones aren't.
Can you bring alcohol on a plane?: There are rules about flying with alcohol in both carry on and checked baggage, so make sure you know what's allowed. No one wants an expensive bottle of wine confiscated! Plus you'll find tips for packing these bottles to minimize the risk of breakage.
Can you bring makeup on a plane?: Some makeup is liquid, some isn't. Then there's that weird new powder rule to figure out. Read my tips for taking make up on a plane here.
Can you take disinfectant wipes on a plane? Plus how to disinfect your airplane seat!: Understandably there is some confusion about whether wipes count as liquids and whether or not you can take them on a plane in your carry on. Disinfectant wipes, makeup wipes, any kind of wipes you're thinking of, it's all in here. Plus some important tips to help you rid your airplane seat from germs.
Can you bring hand sanitizer on a plane?: The world is a dirty place, and you might not always have access to soap and water to wash your hands. This post explains the rules about flying with hand sanitizer and how much is allowed.
Can you take aerosols on a plane?: Aerosols are considered liquid, but there's a little more to it than that, especially if you're putting them in checked luggage. Learn the rules for bringing aerosols on a plane in this post.
Can you bring hairspray on a plane?: Can you bring hairspray on a plane? Is hairspray considered a liquid? Find answers here about flying with hairspray.
Can you take deodorant on a plane?: Is deodorant a liquid? Can you pack it in your carry on bag? Get all the answers to your questions about flying with deodorant.
Can You Pack Sports Equipment in Your Carry-On?: If you like to do sports when you travel, you might want to bring your own equipment. But some items are not allowed in carry on luggage, so read up on the rules and tips before your flight.
Can you take batteries and power banks on a plane?: With so many different types of batteries, it's no wonder there are lots of different rules about bringing them on a plane. Learn which ones are allowed and the differences between packing batteries in hand luggage and checked baggage.
Can you bring a drone on a plane?: Lots of people these days want to travel with a drone, but you have to know the airline rules for taking it with you.
Can You Bring a Mobility Scooter on a Plane? Plus Flying With a Wheelchair: If you have a physical disability and require a mobility device, you might have some questions about traveling with your device. Check out these expert tips for flying with a mobility scooter or wheelchair.
Can you bring matches or a lighter on a plane?: Lighters and matches can start fires, so obviously there are restrictions about bringing them on a plane. Surprisingly it's not a flat out no, make sure you know the rules ahead of time.
Can you take a vape on a plane?: Vaping has gotten more popular in recent years, so if you use one, it's important to pack it properly to avoid getting it confiscated.
Should You Pack a Hair Dryer?: Read this post before your trip to decide if you really need to pack that hair dryer.
Can you take hair straighteners in hand luggage? Plus hair dryers and curling irons.: If you've decided to bring your hair dryer, hair straightener, or curling iron on your trip, you need to know the rules about packing them and tips for how to pack them. And if you use a cordless hair appliance, you'll definitely want to read this.
Can you bring a razor on a plane?: Razors can be tricky since they're sharp, but certain types are allowed in carry on luggage. Read the rules here to avoid packing the wrong kind.
Can you bring toothpaste on a plane?: Toothpaste stumps a lot of people when packing for a trip. Is toothpaste a liquid? Can you pack it in your carry on? Get the answers to your toothpaste travel questions in this post.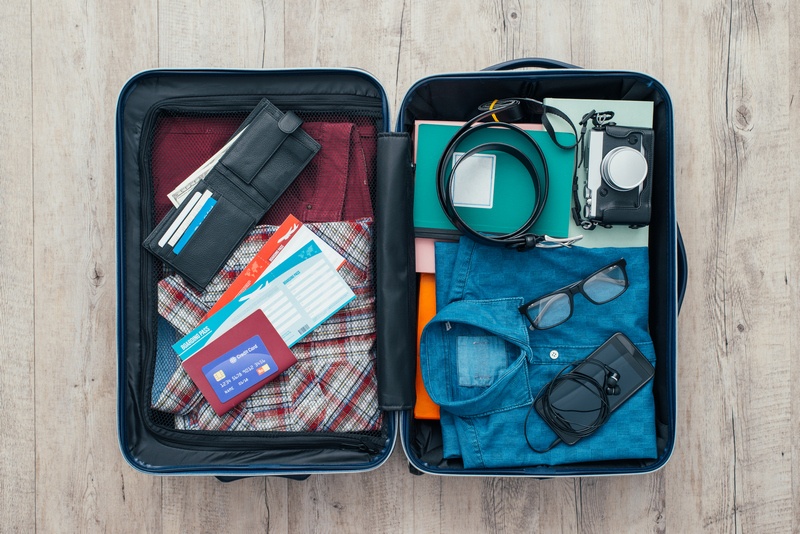 Lee algunas publicaciones en español
¡Hemos traducido algunas publicaciones al español!
Tabla de Tamaños de Equipaje de Mano: 170+ Aerolíneas: Encontrarás las restricciones y limitaciones de más de 170 aerolíneas a nivel mundial aquí mismo en la única tabla de tamaños de equipaje de mano que necesitas.
Lo Que No Se Puede Llevar en el Equipaje de Mano: Hay muchas cosas que no se puede llevar en la maleta de cabina.
¿Se puede llevar comida en el avión?: Aprenda qué tipos de alimentos están permitidos y cuáles no.
You might also be interested in:
Please note that some posts contain links that earn me a small commission at no extra cost to you.
Carry-on luggage other Travel Made Simple readers have purchased: