Is toothpaste a liquid? Can you bring toothpaste on a plane? These are some of the questions travelers have when packing for a trip.
When you're packing up your toiletries in preparation to get on a flight, I hope you include toothpaste! But deciding whether or not toothpaste is a liquid and whether you can take it on a plane are important questions to answer.
So this post will tell you all about taking toothpaste on a plane and what you need to know.
Note: This post is written referencing TSA rules for travel from airports in the USA. Some countries may have different rules, so if you're flying from an airport in another country, please look up the rules for the authority in that country.
Is toothpaste a liquid?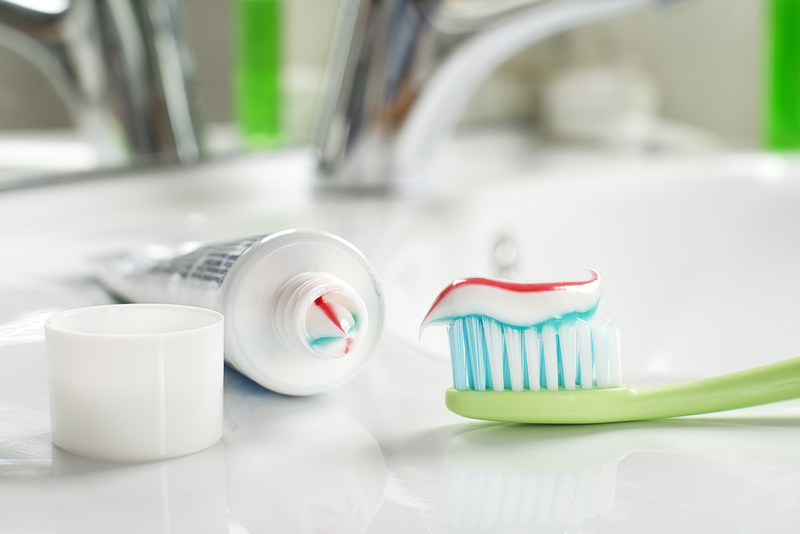 Sometimes it's tricky to figure out what TSA will determine is a liquid. So what counts as liquid on a plane?
TSA restricts the amount of liquids, gels, creams, pastes, and aerosols that you can take on a plane in your carry on baggage. So it's not just limited to things that are the consistency of water or soda.
It also includes gels and pastes, which includes toothpaste. So unfortunately, toothpaste does count as a liquid for flying, whether it's called a paste or a gel.
So how much toothpaste can you bring on a plane? Well, any toothpaste and other liquids that you pack in your cabin bag must comply with the TSA liquids rules.
TSA rules for bringing liquids on a plane
In case you need it, here's a quick reminder about the TSA liquids rules for carry on travel:
All liquids you take in your carry on luggage must be in 3.4 ounce (100ml) containers, or smaller. A larger container that's almost empty is still above the limit.
All containers must fit into a clear 1 quart (1 liter) zip top bag. Each passenger is allowed to have one liquids bag only.
Please note that some posts contain links that earn me a small commission at no extra cost to you.
What size toothpaste can I take on a plane?
So if you're hoping to travel with only carry on bags, or if you simply prefer to keep your toiletries in your cabin bag, you'll have to travel with a small tube of toothpaste.
The size of the toothpaste you choose to bring on the plane must be 3.4 ounces or smaller. Luckily plenty of stores sell travel sized toothpaste.
Try these really small ones if your trip is short, or these bigger ones that come in just under the limit if your trip is a little longer.
Everyone's usage varies, so it's best to track how much you use while your home in order to determine how much toothpaste you'll need for your trip.
>>Read: Can you bring makeup on a plane?
Solid toothpaste alternatives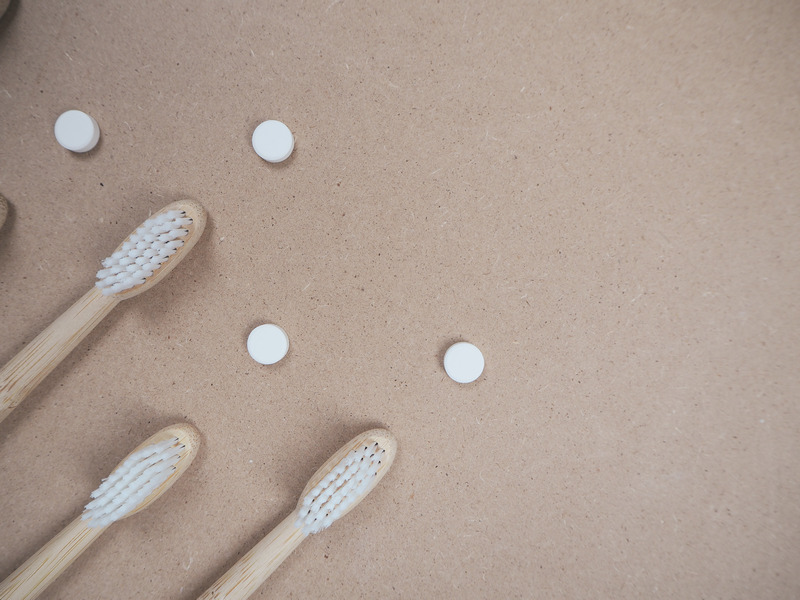 Trying to limit your liquids can get really tiring. So it's great that so many products exist that now come in solid form, that way you can reduce your liquids and still bring everything you need.
Did you know there are solid toothpastes available? I know, it sounds a little crazy, but they do exist!
Here are a few different brands to try:
The directions say to use one tab, but I've tried using half a tab, and it still works great without having such an overwhelming mint flavor in my mouth.
Basically, you put the tab in your mouth and chew it, which will start to make a foam. Then brush as normal with your wet toothbrush, and spit and rinse when you're done.
They take a little getting used to, but I love having one more non-liquid alternative when packing up my carry on toiletries.
Can you bring prescription toothpaste on a plane?
For those of you with prescription toothpaste, you might be wondering, can I take toothpaste on a plane if it's prescription?
Well, you're in luck. TSA makes exceptions for liquid prescriptions, and that includes prescription toothpaste.
So if your doctor or dentist has prescribed special toothpaste, you can bring a tube that's larger than 3.4 ounces. But it must be clear that it's a prescription, and you should bring a note from the prescribing doctor or dentist.
Your prescription toothpaste does not need to be in your clear zip-top liquids bag. But when you're at the security checkpoint, you'll still need to notify the TSA agent and take out the prescription toothpaste to be screened separately.
>>Read: What to Pack for a Trip: Travel Packing Checklist for Carry-On Only
Can you take toothpaste on a plane in checked luggage?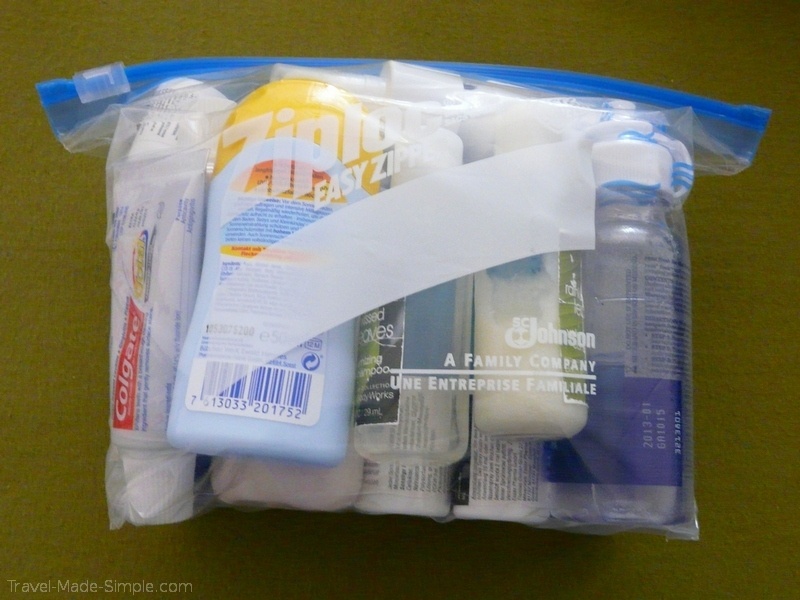 So far we've mostly focused on taking toothpaste on a plane in carry on baggage. But what about checked luggage?
Luckily you won't be restricted by the liquids rules for checked luggage. If you're checking bags, you can pack your full sized toothpaste (or more than one tube!) in your checked luggage with no issues.
When packed in checked luggage, you do not need to put toothpaste or other liquids in a clear plastic bag. However, sometimes liquids can leak in transit, so I highly recommend packing any liquids in some sort of toiletry bag so you don't end up with toothpaste all over your clothes.
Can you take mouthwash on a plane?
Mouthwash is very clearly a liquid, so if you're planning on packing it in your carry on bag, it must comply with the liquids rule. Buy a travel sized bottle mouthwash, and you'll be fine.
Are you checking bags for your trip? In that case, you can pack a larger bottle of mouthwash in your checked luggage without restrictions.
Like with the toothpaste though, I recommend putting it in a toiletry bag to reduce the chance of spillage in your luggage.
I hope that answers all your questions about bringing toothpaste on a plane!
You might also enjoy: