You might be wondering, can you bring a hair dryer on a plane? If using a hair dryer is part of your daily beauty routine, you don't have to sacrifice your hairstyle to travel carry on only. Read on for answers to whether you can take hair dryers in carry on luggage, plus info on hair dryers in checked bags.
Are you traveling internationally with your hair dryer? If you're taking your hair dryer overseas, I've got info about how to deal with different voltage for your hair appliances.
Note: This post is written referencing TSA rules for travel from airports in the USA. Some countries may have different rules, so if you're flying from an airport in another country, please look up the rules for the authority in that country.
Please note that some posts contain links that earn me a small commission at no extra cost to you.
Can you bring a hair dryer on a plane in carry on luggage?
I know what it's like to get stuck with those awful hotel hair dryers that look like vacuum cleaner hoses and barely dry your hair. So you might be wondering, can you bring a hairdryer on a plane?
Luckily the answer is yes, you can take a hair dryer in carry on bags. But I often think you shouldn't pack a hair dryer. Of course, this is just my preference.
Hair dryers are the bulkiest hair styling appliance, and the one most likely to be provided at your hotel, so you might want to consider leaving yours off your packing checklist.
Yes, I do hate dealing with those subpar blow dryers hotels sometimes provide! So it's a decision you have to make based on how much space you have in your luggage and whether you're willing to just make it work with whatever the hotel has.
If you're traveling internationally, you need to be aware of differences in voltage and plug styles. Keep reading for more info.
Search for dual voltage hair dryers on
Amazon
.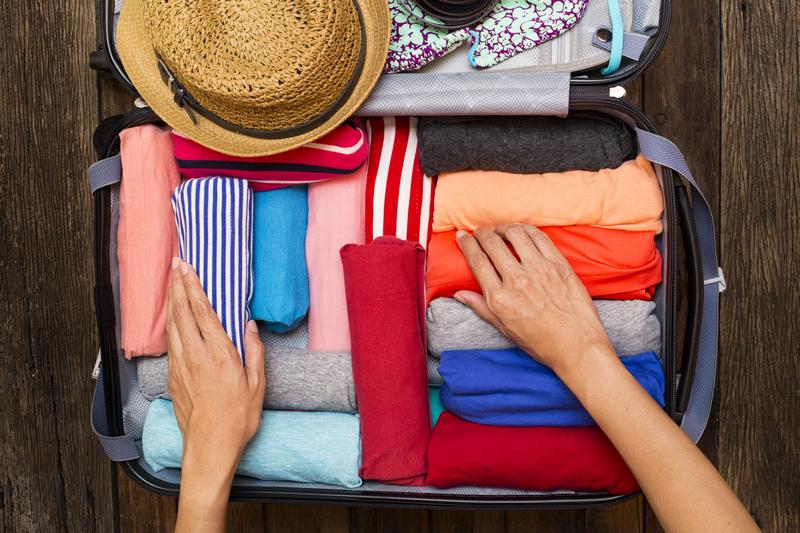 Can you bring a hair dryer on a plane in checked luggage?
For those of you who are checking bags, you might prefer to pack your hair dryer in your checked bag.
Luckily packing your hair dryer in checked baggage is also allowed. This will save you some precious space in your carry on bag.
Will your hair dryer work when traveling internationally?
Voltage and plug style are two different things you need to be aware of when traveling to other countries. Before you pack your bags, I have a warning about traveling with your favorite hair styling appliance.
There might be electrical issues with using your hair dryer abroad. Different parts of the world use different voltages, which means your hair dryer might not be compatible.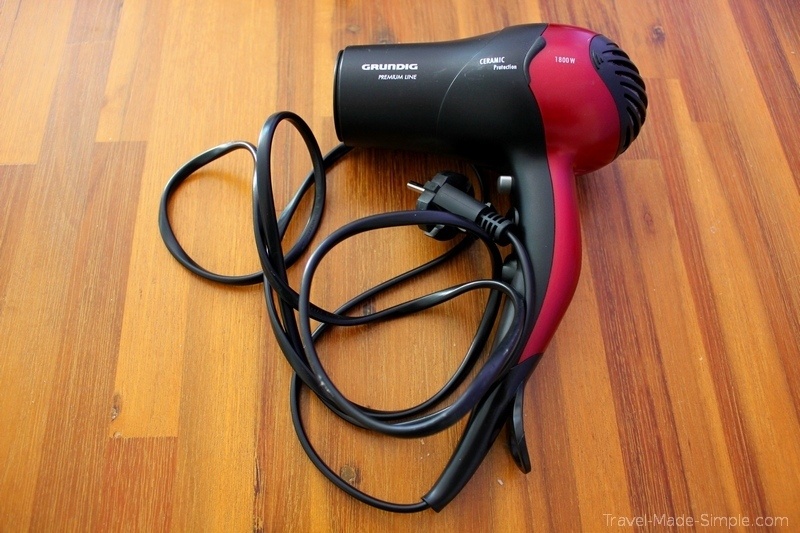 For example, the US electrical system uses 110 voltage, while the European system is 220. Having a dual voltage hair dryer means you could switch the voltage between 110 or 220 depending on where you are in the world. Although many people say they still don't work as well.
Another option, if you travel to the same region a lot, is to buy one there to use when traveling. So if you are from North America and you're traveling to Europe, buy a hair dryer once you arrive and keep it for future trips.
Do you need a travel plug adapter? Or a voltage converter?
If you don't have a dual voltage hair dryer, you would need a converter. A converter would switch the voltage in order to avoid frying your appliance, blowing a fuse in the building, or even risking a fire.
When you're traveling abroad with any electrical device, you might need a plug adapter to make sure your plug fits into the wall socket.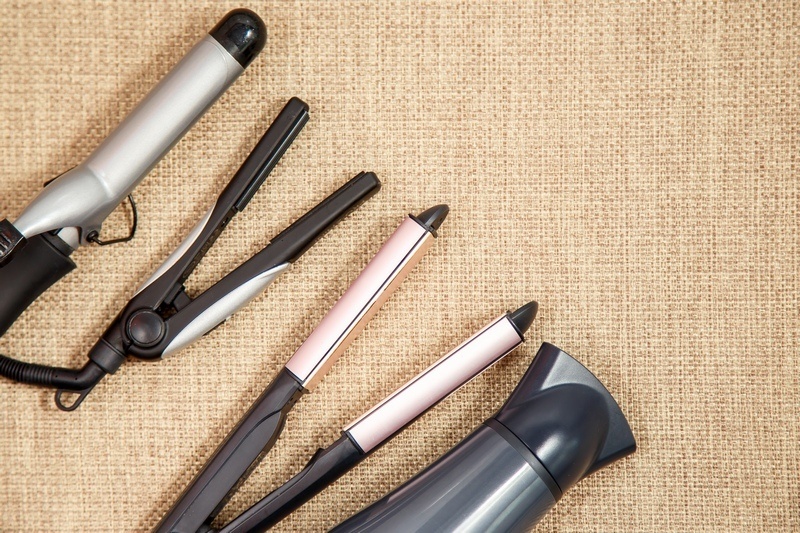 For example, the US and Canada use the same plug style as Central American countries, but the plugs in Europe are different. Even within Europe, the UK uses a different plug style from most of the rest of the continent.
A plug adapter will not convert electricity, but these days, most things that don't heat up convert on their own, so your laptop and phone charger should be fine with just an adapter.
Any appliance that heats up, like a hair dryer, might not function as well even if it's dual voltage or when using a converter. Some even have warnings that you should use the lower setting when traveling abroad.
Search for plug adapters on
Amazon
.
Hopefully this article answers all your questions about bring hair dryers on a plane in carry on bags!
Read more about packing: