I talk about packing a lot on Travel Made Simple. I try to travel carry-on only whenever possible because I love the freedom of having less stuff to carry around with me. So today I want to share my travel packing checklist with you so you'll know what to pack for a trip.
I pack the same things for nearly every trip I take, which makes my life easier. So what's on my packing list? Take a look below! Here's what I pack when I travel, and remember, everything listed here fits in my carry-on bag because I love traveling light.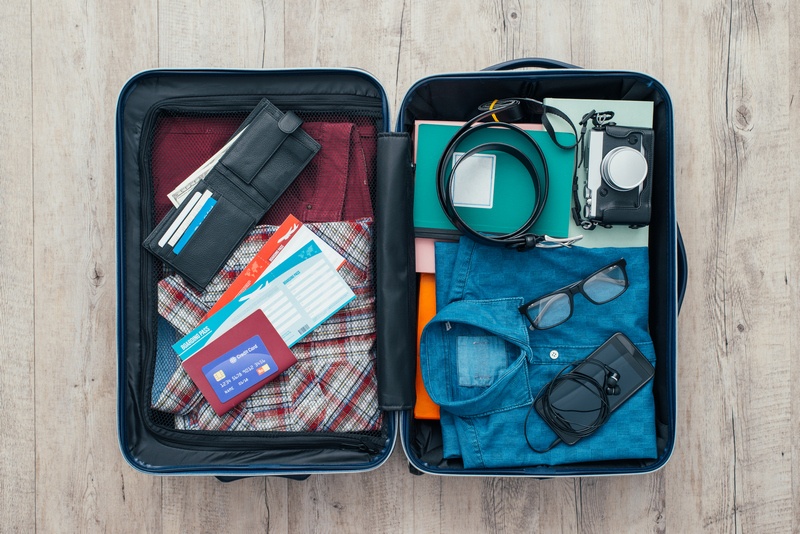 Please note that some posts contain links that earn me a small commission at no extra cost to you.
Things on my packing list that help me travel carry on only
The full travel packing list is down below, but here are a few of my favorite travel items that help me avoid checking bags and go carry on only.
What to pack for a trip
What I pack for a trip won't exactly match what you pack for a trip because we're all different. I don't wear dresses, but maybe you love them. I'm a woman, so some items listed might not apply if you're a man. I usually travel with my husband, but sometimes I travel solo or with a friend.
My packing list is also not designed for technical trips, like camping or skiing. You'll need different things for that kind of trip, and you might even need to check luggage depending on what you need to bring with you.
This packing list is flexible, so adjust it according to your specific needs and style. But this should give you a solid base and help you cut out the unnecessary stuff that's holding you back from skipping the checked bags.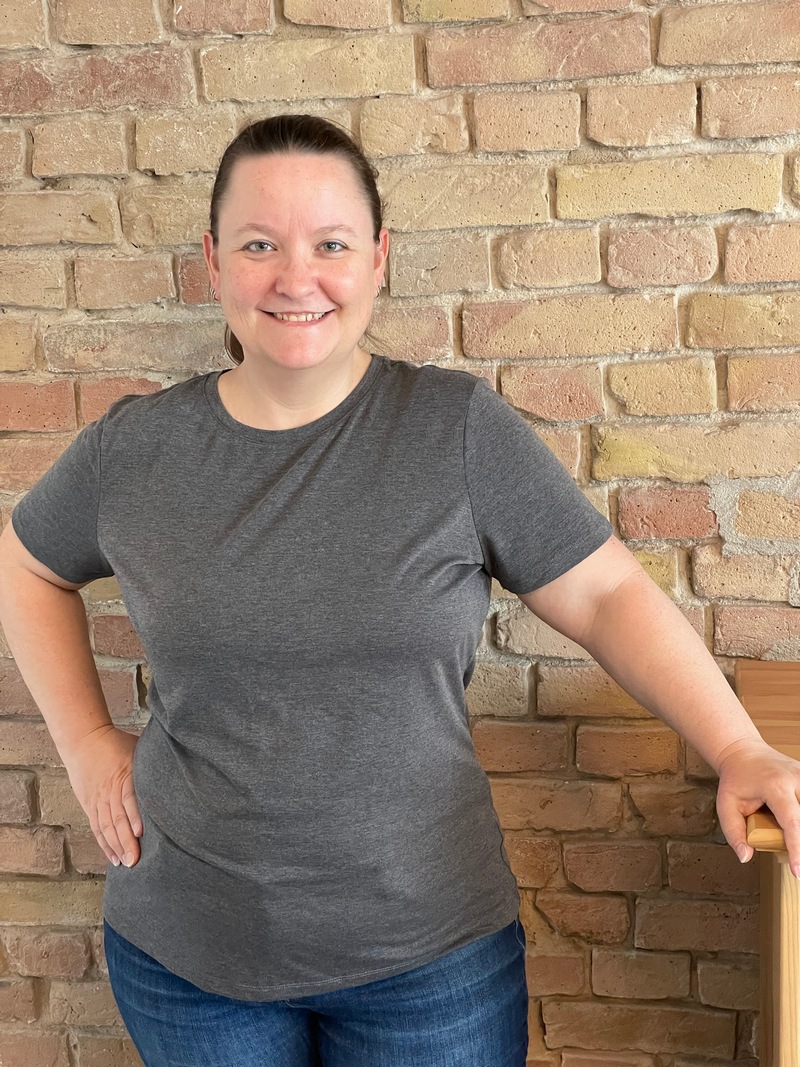 How much clothing is on my packing list
Clothing usually takes up roughly half of my bag, maybe slightly more. I strongly believe that you only need a week's worth of clothing no matter how long the trip is.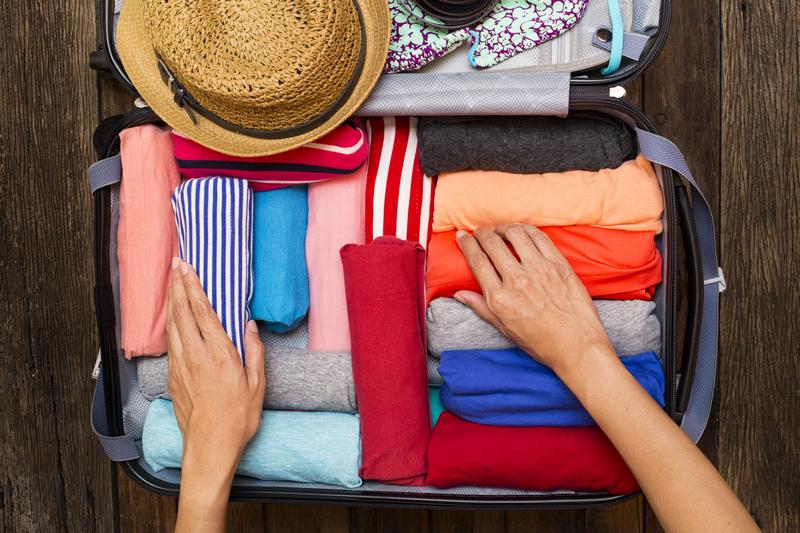 If you're packing for a weekend trip, you'll need even less.
Because in most situations, you can wear the same shirt more than once before washing it. You can wear your jeans multiple times before washing them.
And if you're traveling for several weeks, you can't realistically pack clothes to last that entire time anyway.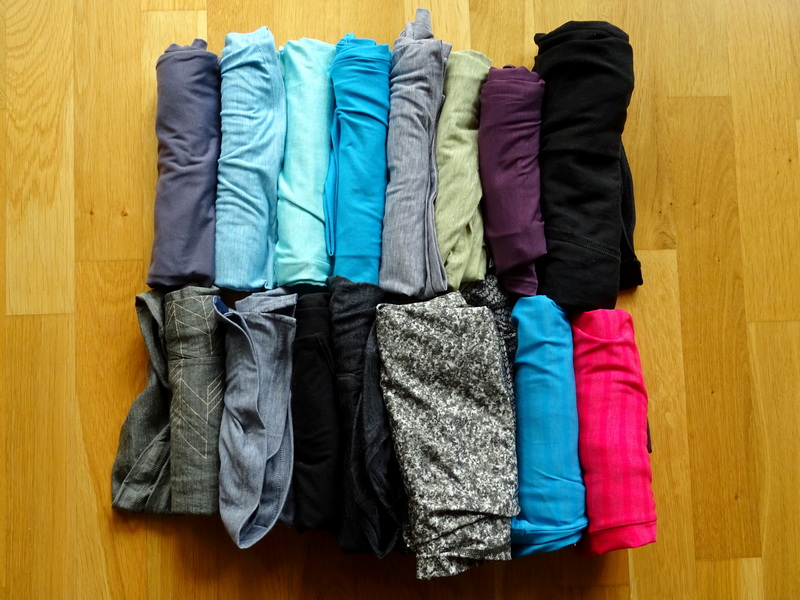 It's ok to do laundry in the middle of your trip, I promise.
So here's what clothing I normally pack for a trip:
5-7 shirts (short sleeve for warm weather trips, long sleeve for cold weather trips). Try this one or this one from Bluffworks.
1 pair of jeans (I might bring two for a cold weather trip longer than a week)
1-3 pairs of leggings, depending on the trip and the weather
Something to sleep in (for me this means gym-style pants or shorts and a t-shirt)
4-5 pairs of socks – I like Smartwool.
8-10 pairs of underwear (usually 1 per day; I'll do laundry on longer trips) – I like Exofficio quick dry underwear
2-3 bras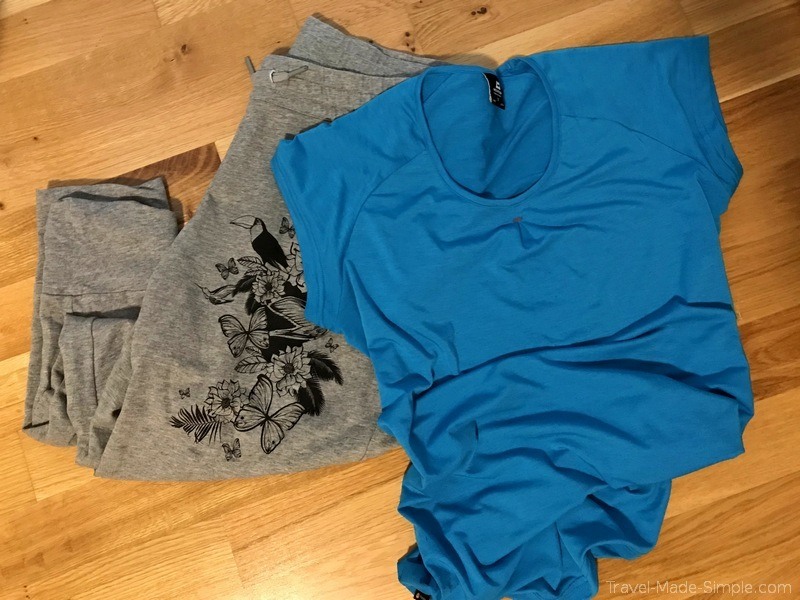 >>Read: How to Pack for a Week in a Carry On
Seasonal clothing
If it's a hot destination, I'll throw in one or two pairs of shorts, plus a bathing suit if I plan on going swimming. Or a ball cap style hat for a hot destination if I'm going to be outside a lot, though usually not a city trip.
I'll include a winter hat, gloves, and scarf for a cold destination.
I also always bring some type of lightweight jacket in case of rain, or a hoodie, even for warm weather trips, in case of cold buses, trains, or planes. Usually I wear or carry this, so it isn't taking up space in my bag.
Quick dry fabrics
Recently I've started buying shirts in quick-dry fabrics. They're wonderful for travel because they don't smell as quickly when you sweat, which makes it easier to wear them again.
They also pack up smaller than cotton, which is great for saving space in your bag. And if you have to wash a shirt in the sink, it'll be dry before you wake up the next day.
There are several options for quick dry clothing, such as merino wool or nylon blends. But the tag will usually say "quick dry" in the marketing text since it's a great selling point.
Even at home, I air dry my quick dry clothing since they dry so fast. The heat of the dryer can shrink them, so be careful if you do use the dryer.
One of my newest favorite brands for quick dry clothing is Bluffworks. They have casual shirts, which is how I normally dress, but also a really cute cowl neck shirt that is great for when I want to look a little nicer. Plus the cowl neck one has a little hidden pocket on the side, which is a neat extra feature.
Andy has a few crew neck shirts from Bluffworks too, and he likes how they fit. We wear quick dry shirts almost all the time, so it's nice to have a few more.
I also got a scarf that has a hidden pocket at each end. This is great for small things like a little cash, a credit card or two, a hotel key, or lip balm. Easy access for you, but very safe from pickpockets.
Check out the ones we have:
Shoes
As for shoes, pack shoes that are comfortable to walk in. If you're packing nice clothes or you're a dressy person in general, you'll want some dressier shoes, but I still recommend ones that aren't too painful for walking.
Going somewhere beachy? Don't forget your flip flops or sandals.
Also, don't bring any shoes that only go with one outfit. It's a waste to carry around bulky, heavy shoes you're only going to wear once.
Overall, limit yourself to 1-3 pairs of shoes tops.
Toiletries on my carry-on packing list
Since I almost always travel carry-on only, I have to limit the liquids I pack. Luckily there are lots of solid toiletries that can easily replace your liquid items.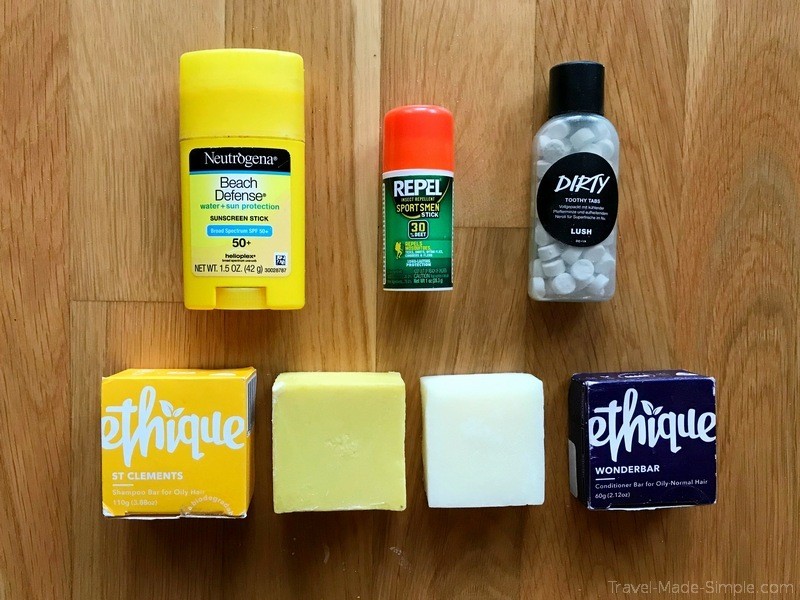 Here's my standard toiletries packing list:
Shampoo and conditioner (Check out my favorite solid shampoo and solid conditioner on Amazon.)
Shower gel or bar soap
Toothbrush and toothpaste (Why not try solid toothpaste?)
Contact solution and case
Lotion
Nail clippers and nail file
Brush and hair elastics
I almost never wear makeup, so I almost never travel with it. I know that might make me a little weird, so if you like wearing makeup, be sure to pack yours.
But limit yourself to just the essentials to save space, and make sure any liquid makeup gets packed in your liquids bag. You can read more about taking makeup on a plane here.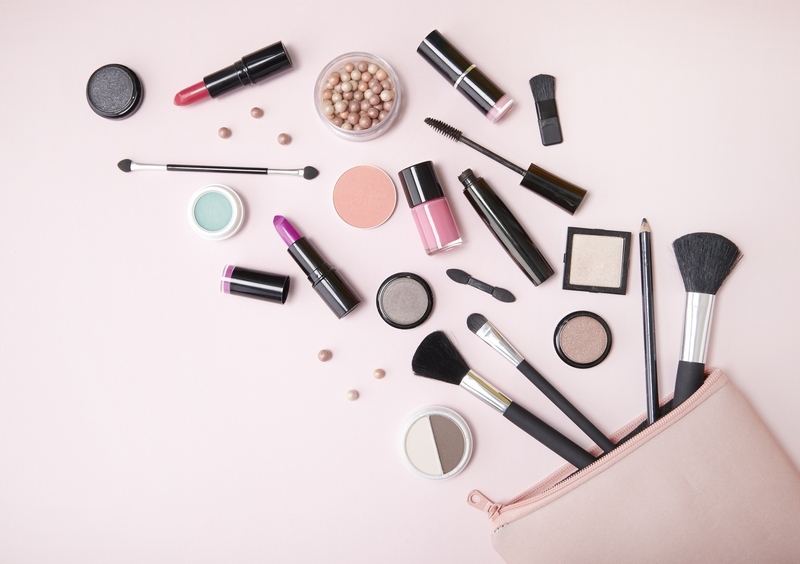 As I mentioned, I now use solid shampoo and conditioner. I thought I'd just use them when I travel, but I actually like them better, and now I use the solids all the time. Check out my full review of Ethique solid shampoo and my review of Ethique solid conditioner to see how much I love them and why they're so great for travel.
I've found lots of other wonderful non-liquid products to replace the liquid versions, and it has made packing much easier. Things like solid sunscreen, bug repellent, perfume, and more.
Read more about solid carry on toiletries here. They'll change you're life, I swear.
For liquids you're not willing to leave behind, I use refillable containers that are 3.4 ounces (100ml) or smaller, like these from GoToob, and pack them in a quart-sized zip top bag.
It's a good idea to bring a few extra bags in case one rips. I also love toiletry bags for small non-liquid items so they don't get lost in my luggage.
>>Read: Is deodorant considered a liquid?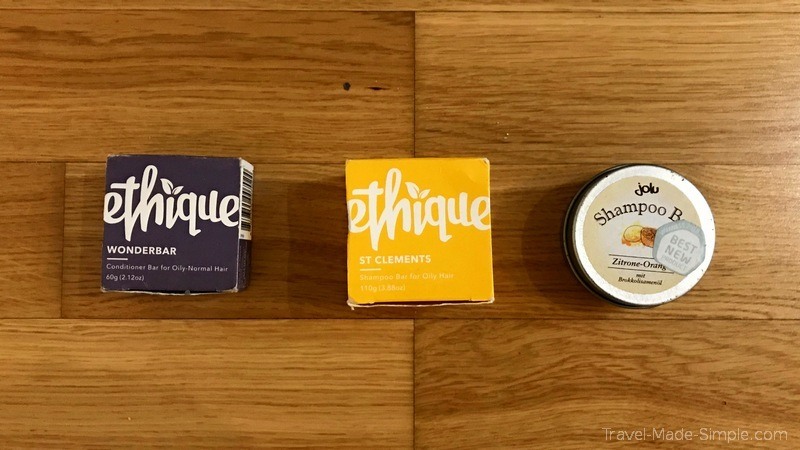 Electronics: what to bring when traveling
I need my laptop to work, and I often work while traveling, so I probably pack more electronics than you might need. Seriously consider leaving your laptop at home when you go on vacation.
I love my Kindle because it allows me to bring as many books as I want without adding lots of weight to my bag.
I can't imagine traveling without a camera to take pictures, and an extra memory chip is worth the tiny space it takes up. Although if you use your phone as your camera, that'll take up even less space.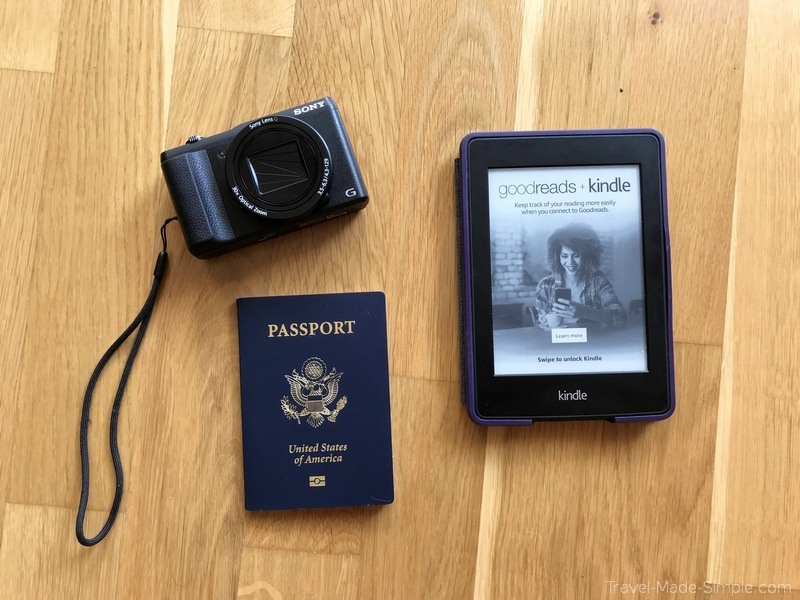 >>Read: Is There a Carry On Weight Limit? Everything You Need to Know
Don't forget all the necessary batteries, cords, and chargers for your electronics. Plug adapters are vital if you're traveling to a country that has different electrical outlets than your home country.
Read more about taking batteries in luggage.
I typically don't recommend traveling with hair straighteners, hair dryers, or curling irons. Most hotels will have a hair dryer.
If you're traveling internationally, you'll either need an electrical converter or a dual voltage hair appliance, and even still, many of them only work properly at lower heat levels.
But if you really want to bring yours, read these posts to find out everything you need to know about traveling with hair straighteners, hair dryers, or curling irons.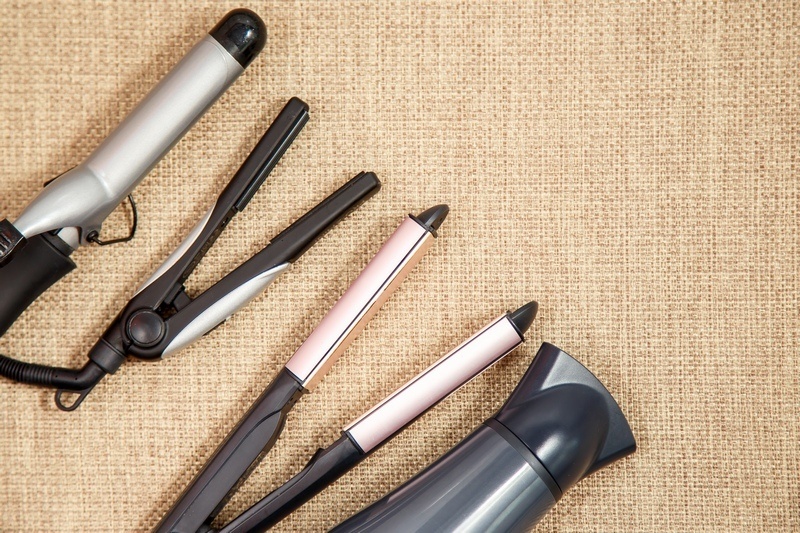 Other essential items on my travel packing checklist
Of course there are other essential travel items that you should pack for a trip. And there are certain things that are personal to you that might not be on my list.
Pack any prescription medication you might need. I recommend packing a little more than you'll need to get through your trip in case your return flight gets delayed and you get stuck for an extra day or two.
You should also pack over the counter pain medicine and wound cream. You can buy most first aid items almost anywhere you go, so I typically don't pack too much of this kind of thing unless I'm traveling somewhere remote.
I wear contact lenses, so I also bring my prescription glasses when I travel. Sunglasses are essential for most trips, too.
>>Read: Can you bring toothpaste on a plane?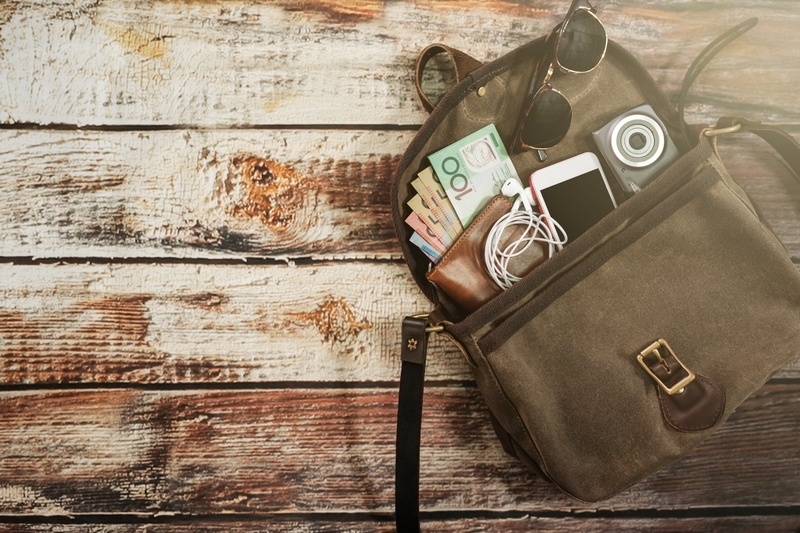 I'm sure this is obvious, but don't forget to pack your ID, credit and debit cards, cash, and passport (for an international trip). It's also good to have a pen and a little notebook.
Depending on the trip, I might also pack a small flashlight or even a headlamp. This is especially important when traveling to developing countries where the electricity is more likely to go out.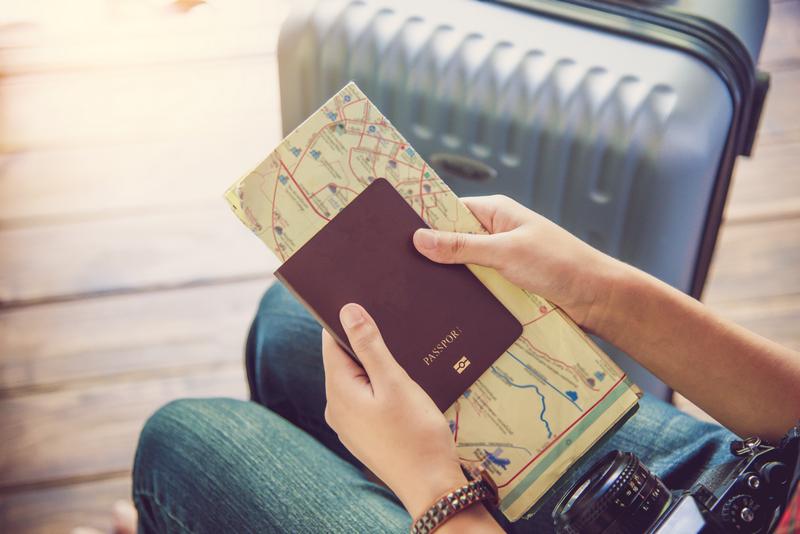 And finally, one of my most important travel essentials is tissues. Pack one or two of those little tissue packs, you never know when you'll need it.
Whether it's dry air on the airplane that irritates my nose or a public bathroom with no toilet paper, a pack of tissues will always come in handy.
>>Read: Can you take disinfectant wipes on a plane? Plus how to disinfect your airplane seat!
My favorite carry-on luggage
One of the most important parts of traveling carry-on only is making sure your luggage is small enough.
eBags
I love this eBags luggage because it holds so much while still managing to stay within the carry-on luggage size restrictions of most airlines. It doesn't have a good hip belt though, so I wouldn't use it on a trip where I'll be walking around a lot while wearing the backpack.
REI travel backpacks
My other travel backpack is the REI Trail 40. (They have a men's version too.) I've taken it on many trips and never had a problem bringing it on the plane as a carry-on bag. It holds everything I need and has great support from the straps and hip belt.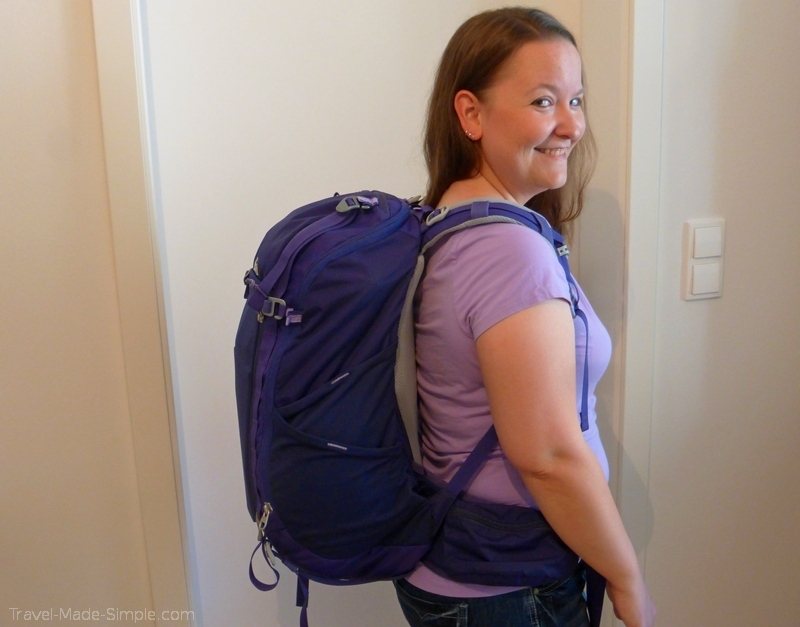 Another great bag I never travel without is a stuff bag, which folds up into itself. It works great as a day pack and can be packed up into my main bag when I'm not using it. We own several, and one of our favorites is the Osprey Stuff Pack.
Level8 Suitcase
I recently tested out a couple of Level8 hard-sided suitcases, and they worked really well. If you're not a backpack person, these are a great option for traveling carry on only with a suitcase.
They're durable and hold a lot of stuff, so your belongings will be protected. Check out my full Level8 suitcase review, and check out my post about the best carry on luggage. It also has advice to help you choose the right piece of luggage for your needs and travel style.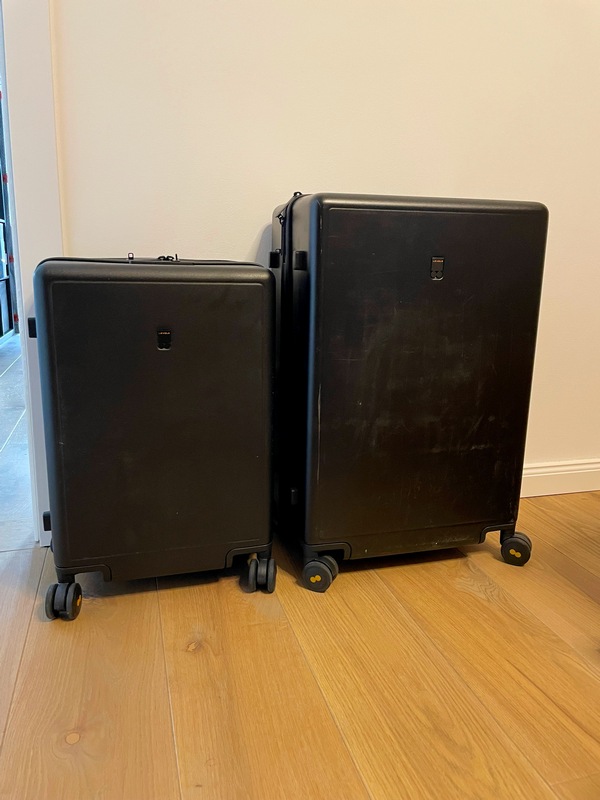 Packing cubes
Whether you pack everything up into a backpack or a suitcase, I highly recommend trying packing cubes. They can really help you more easily fit everything you need into your carry-on bag by compressing your clothing. And they're also great for staying organized. My travel packing list always includes at least two or three packing cubes.
Get the printable packing list for carry-on only travel
I've compiled everything into a detailed travel packing checklist to make it easier for you to pack and not forget something important.
It's a PDF, so you can even print it out if you want. That way you'll never forget what to pack for a trip, and you can reference it every time you're ready to hit the road.
Read more about packing here: