With so many luggage companies out there, it's hard to know which is the right suitcase for traveling. For me, I want durable and lightweight, all the way. So when Level8 offered to send me a luggage set to test out, I was excited to see how they would work for me.
I love traveling with a backpack, but I know it's not for everyone. So I thought reviewing some suitcases for a change would be good for those of you who don't want to travel with a backpack.
Plus I now have a dog who will travel with me occasionally, and that drastically changes my travel style. When the dog comes with me, I'll have to check luggage, and suitcases are the way to go.
Please note that some posts contain links that earn me a small commission at no extra cost to you.
So let's take a look at the Level8 Textured Luggage Set. I got a 20 inch suitcase and a 24 inch suitcase, and set of 4 packing cubes.
Leve8 Textured Luggage Set: Dimensions & Weight
I'm a carry on only traveler at heart, so it pains me a little to have to give that up in order to take my dog along on trips. I wanted to make sure one of the suitcases was carry on sized so I can still use it when I'm traveling without the dog.
I received a 20 inch and a 24 inch suitcase in their textured line, both black, though they are available in several colors. The Level8 website lists the dimensions of the suitcases as follows:
20 inch suitcase: 14.6″L x 9.3″W x 21.5″H
24 inch suitcase: 17.5"L x 10.4"W x 26"H
Level8 also carries a 26 inch version in the same line.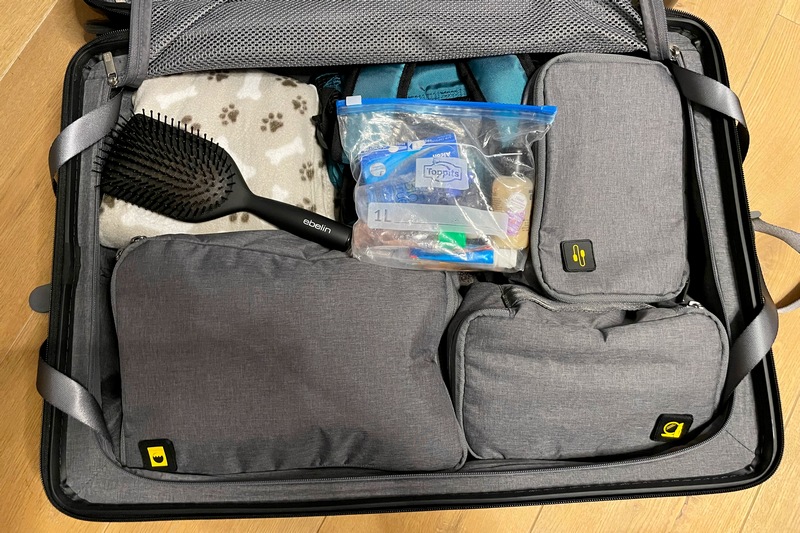 When I measured the suitcases myself, those numbers were accurate. If anything, I was getting slightly smaller numbers for the length/depth measurement.
Always remember when picking out luggage, suitcases are typically named for the height of the storage section and does not include the wheels and handle. So this was about what I expected.
With a quick glance to our carry on luggage chart, I can see that the 20 inch suitcase will work as carry on luggage for many airlines. The most common size allowed is 22″ x 14″ x 9″, so it's a little close on some airlines but quite a few airlines have slightly larger allowances.
Where you'll want to be careful is low cost carriers, like RyanAir, EasyJet, and Spirit Airlines. These types of airlines tend to have very small size allowances for carry on luggage.
The 24 inch suitcase will need to be used for checked baggage, but it's still a manageable size.
The suitcases are also lightweight, coming in at 10.57 lbs for the 20 inch suitcase, and 13.1 lbs for the 24 inch suitcase. Weight of the suitcase is important because it digs into your weight allowance for both carry on and checked baggage.
Since there are suitcases that weigh more, I was happy to have these lightweight options.
Suitcase wheels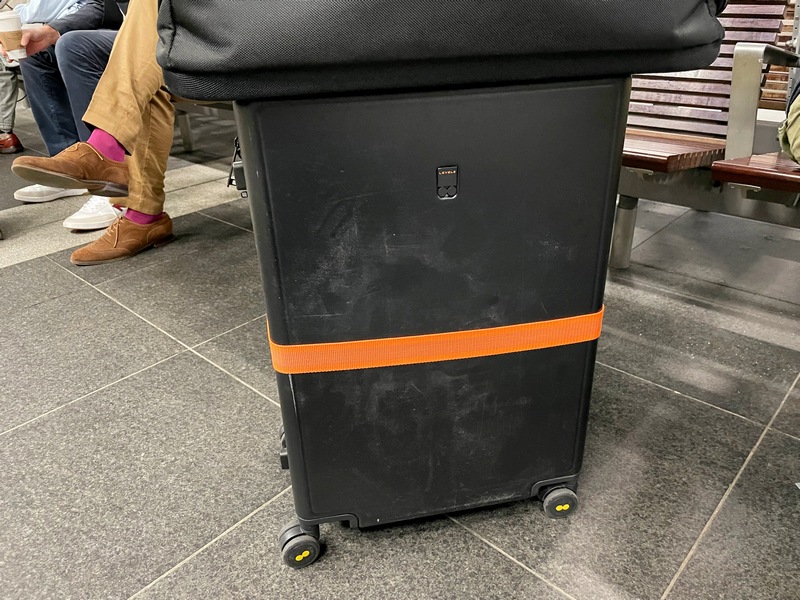 It's been awhile since I've used a suitcase, so I'm more used to suitcases with 2 wheels. The Level8 suitcases have 4 wheels that fully spin around, and this makes it really easy to move around.
The wheels also held up really well. We've taken a few trips with these suitcases now, all in Germany (we live in Berlin), and often there are cobbled streets.
The cobblestone roads didn't do any damage to the wheels, and it was still easy enough to roll the suitcases over them. It also didn't make a ton of noise, which was nice.
Zippers, locks, and pockets on the Level8 suitcase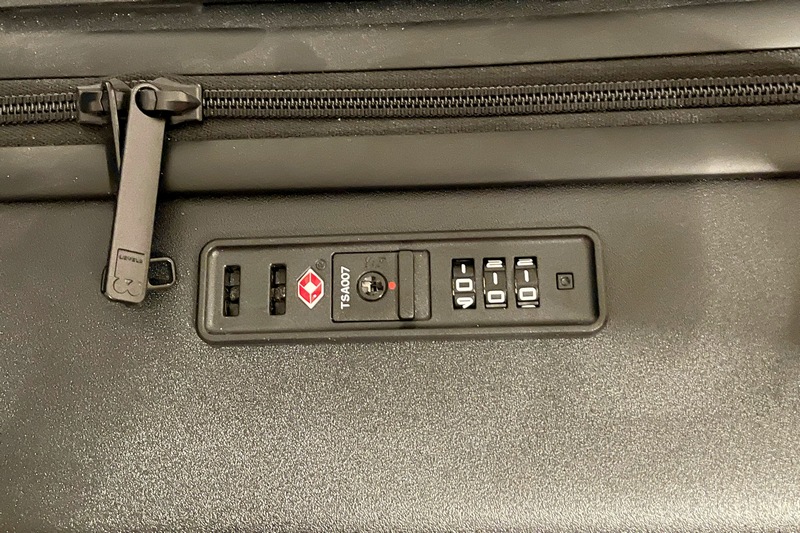 The zipper on the suitcase is also durable. There is a TSA approved lock built in, so the zipper clips into it without you needing a separate lock.
The suitcase unzips into two halves, which I found to be easier for organizing and later finding my stuff when compared to a suitcase that has more of a top panel that opens up with everything in one section.
There are mesh zippered panels that cover each half of the suitcase, preventing your things from falling out when you open the suitcase. On one of the panels, there are a couple of built in pockets for storing small or flat things.
I love pockets since they help so much with organizing, so this was a nice touch.
Storage space in the suitcases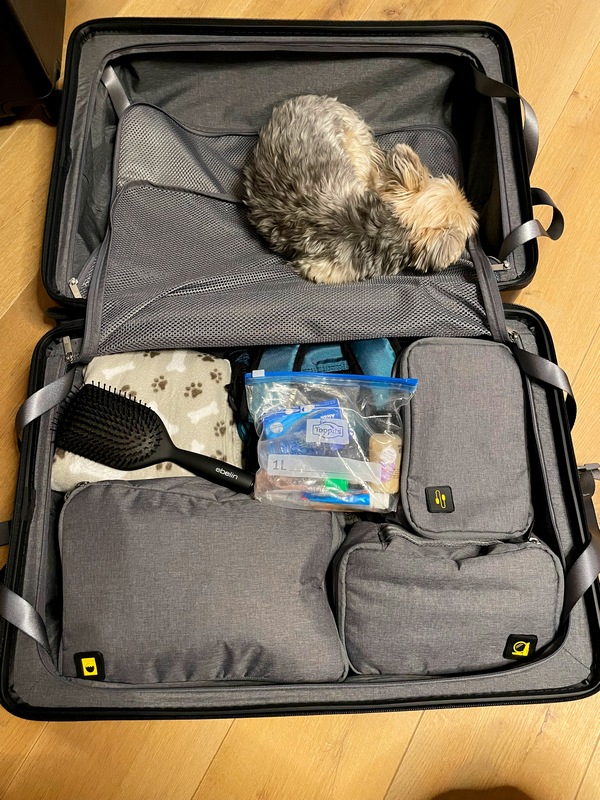 The smaller suitcase can easily fit everything Andy and I need for a long weekend or even a week long trip. But we do pack light and re-wear clothes, so your mileage may vary.
We've also used the 24″ suitcase for a trip when we decided to bring our pillows because German pillows are awful. Our pillows are memory foam, so they squish down easily, especially since there are straps that clip together to hold everything in. The pillows are 60x40cm (about 24×15 inches) so they actually fit perfectly in one half of the suitcase.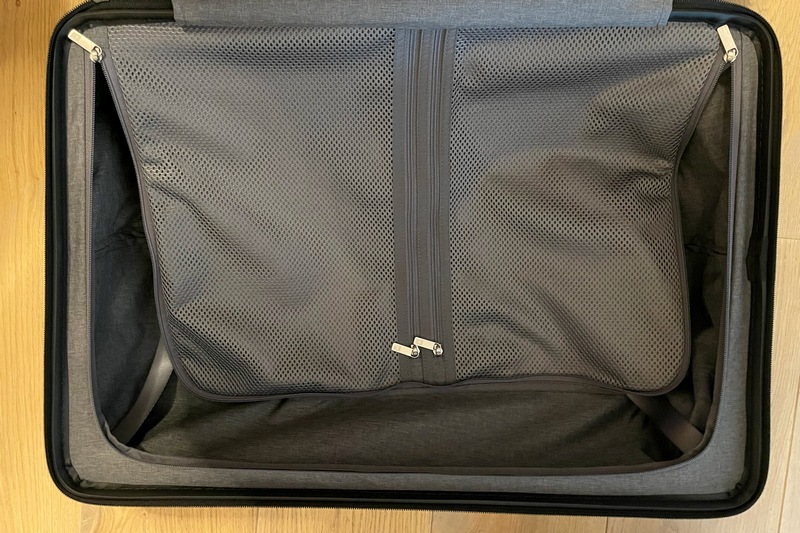 The other half held everything we needed for almost a week, plus the dog's things. We did store a few things in our backpacks, but without the pillows, we could've fit everything into the suitcase.
Again, my travel packing list is pretty tight after decades of travel, so you'll have to experiment with how much you can fit into the Level8 suitcases. Remember, you probably don't need as much stuff as you think you do.
Level8 packing cubes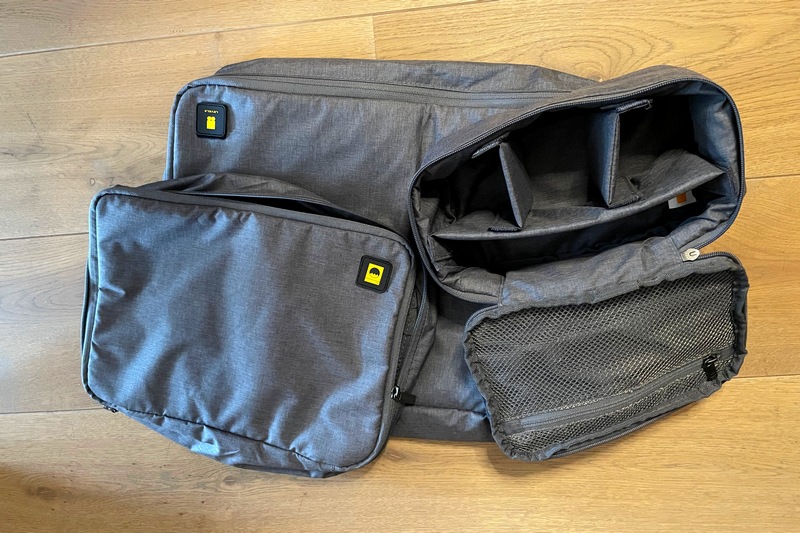 Level8 also sells packing cubes, which are great for organizing when you pack. If you haven't tried packing cubes, you really should. They were wonderful for keeping my clothes separate from Andy's clothes, and it kept us from exploding our suitcase everywhere when we were at the hotel.
The packing cube set comes with four different sized cubes, so some are perfect for clothing, some are great for non-liquid toiletries, and some are good for socks and underwear.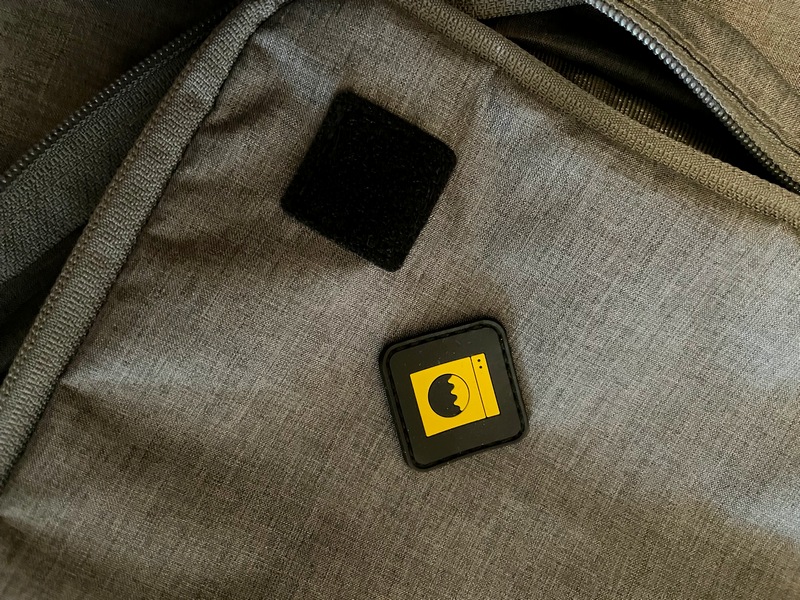 The toiletry bag had little dividers in it, which are also attached with Velcro so you can remove them if you want. I usually dump all my non-liquid items into a makeup bag, but having the dividers kept me really organized.
The Level8 packing cubes even have little picture labels on them, and they're attached with Velcro. I thought this was such a cute detail because you might want to use a cube for something different from what's on it, and you can switch them. Then you know what's in that cube. Love it.
How do the Level8 suitcases hold up?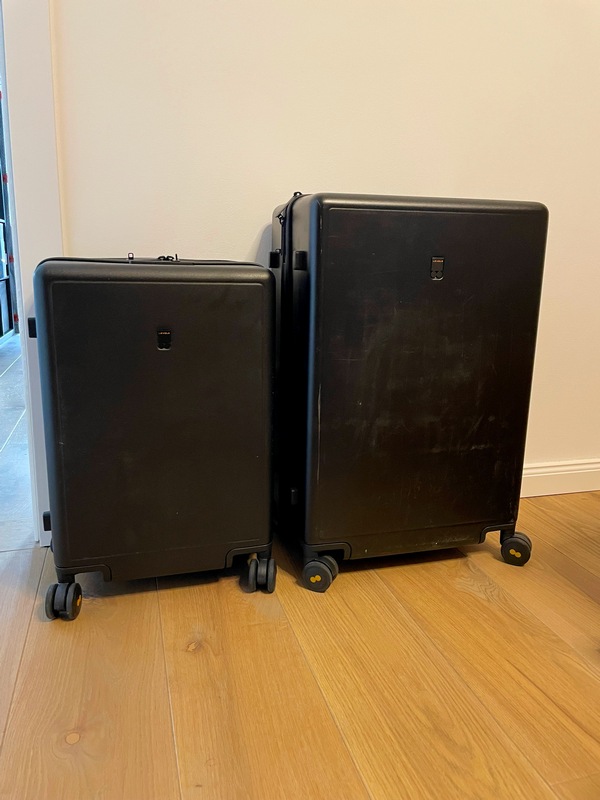 So far the suitcases are holding up well. It's a polycarbonate hard shell, so the suitcases are durable and scratch resistant. They're also water proof, and when we did hit a light rain, nothing in our suitcase got wet.
Even with being knocked around on the cobblestone roads, the suitcases are still in great condition. The outside does get dirty, but they're easy to clean. There are scuff marks, but I don't see any true scratches.
This is luggage I will continue to use as I travel more, especially with the dog when I'm unlikely to be able to travel carry on only. I'm impressed with the quality and details that have gone into the Level8 luggage.
You might also enjoy: