Packing less stuff is only part of what you need to travel carry-on only. It's also important to have the best carry-on luggage. Your carry-on luggage has to fit within the airline's restrictions and work well for you. Make sure you know the carry-on restrictions and carry-on allowances for the airline you're flying. Also make sure the luggage you choose is comfortable and fits with your travel style. Here's our roundup of the best carry-on luggage plus what to look for to choose the one that's right for you.
How to Pick the Best Carry on Luggage
Table of Contents
But there are so many options for carry-on sized luggage, how do you choose? It can vary a lot based on your travel style, what kinds of destinations you'll be traveling to, and your physical condition and comfort preferences.
There are many factors to consider when searching for the best cabin luggage: quality of the materials, how heavy is the cabin bag, hardside carry on luggage vs softside, 4 wheel carry on vs 2 wheels, and even how the luggage looks.
Do you have a favorite airline? The most popular carry-on luggage size is 22 inches x 14 inches x 9 inches (that's roughly 55cm x 35.5cm x 23cm), but this can vary by airline or airplane type. There is no standard carry-on size. Review the airlines you fly most often, and pick a size that works best with all of them.
Do you have any physical limitations? If you have back problems, you're probably better off getting a good carry on suitcase. Rolling carry on luggage is easier on your back because you won't have the full weight of your bag on your body.
Where are you traveling? If you're traveling in more remote areas that might not have paved roads, you'll probably be happier traveling with a carry on backpack. You'll have more control over your luggage, and you won't have to worry about it getting stuck in dirt roads or cobbles.
Here's a look at the major types of carry-on luggage available and their advantages and disadvantages.
Best Carry on Backpacks
Advantages of carry on backpacks
Lots of outdoor companies make backpacks in a variety of sizes which work great for travel. Traveling with a backpack is convenient because it allows you to still have both hands free. I find it easier to move around with a backpack on instead of pulling a wheeled suitcase behind me.
Disadvantages of carry on backpacks
One of the major disadvantages of a backpack is that you're carrying all the weight on your back. Even when you're packing carry-on only and staying within the airline's carry on weight limit, having that weight on your back can get uncomfortable and feel heavier than it actually is over time. If you have back problems, this might not be the right choice for you.
Please note that some posts contain links that earn me a small commission at no extra cost to you.
What to look for in a carry on backpack
When shopping for a backpack, look for one with comfortable straps and a supportive waist strap, and a rain cover is usually a great option to have. Compare top loading bags with panel loading bags, and check out all the pockets.
Look for the measurements of the bag on the tag so you can check that it fits the standard carry-on luggage size of the airlines you normally fly. Backpack sizes are almost always listed in liters, even in the US, which will help you estimate how much stuff you can fit in it. A good size to aim for is a 35L or 40L carry-on backpack.
I love my REI Trail 40, pictured below. It also comes in a men's version. And my husband has an Osprey Farpoint 40L that he loves.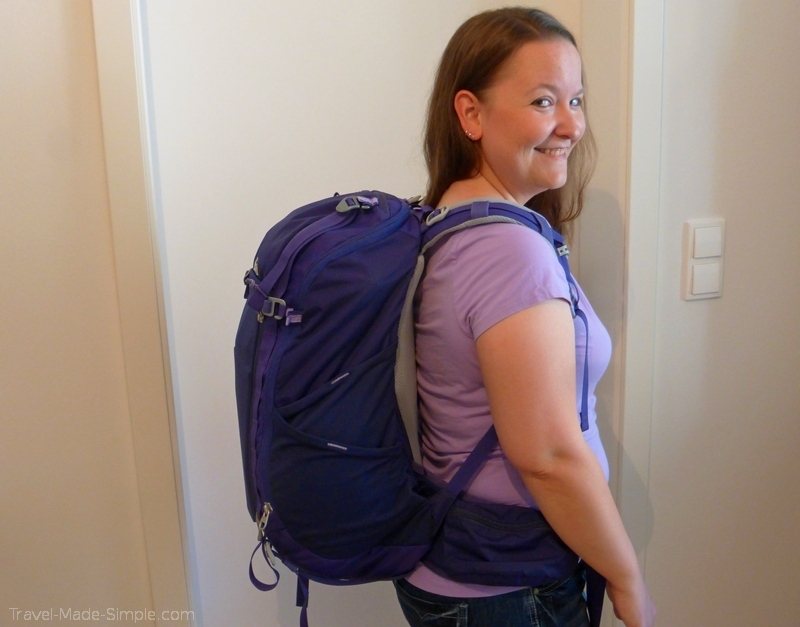 Some companies also make bags that are shaped like a suitcase but have backpack straps. The rectangular shape gives you more space to work with, but not always as much support as you would get with a traditional backpack.
This type of bag is good if you are not going to be walking around a lot or changing locations often. Otherwise you'll start feeling that weight on your back even faster than with the normal backpack, especially if it doesn't have a good waist strap.
I tried this one from eBags and loved how much I could fit in it, but I wouldn't use it on a trip where I expect to wear the backpack for long periods of time.
On the other hand, the Tortuga backpacks are a great option. They're rectangular shaped and opens like a suitcase, but they have a much better fit and better support, similar to a more traditional backpack. It even has a great laptop sleeve.
Also, check out my review of the Arcido Akra 35L backpack, another great backpack option.
Suggested carry on backpacks
REI Trail 40
This is the backpack I use, and I really love it. I like that it has lots of pockets, and it's comfortable to carry. Comes in male and female versions. 40 liters is enough for us to pack for pretty much any trip. Even without a laptop compartment, I can get mine to fit fine.
40L
S: 20.25 x 13.125 x 10.5 inches
M: 21.6 x 13 x 10.5 inches
2 lbs. 13 oz.
Adjustable hip belt.
Rain cover.
Osprey Farpoint Travel Backpack
This is the backpack my husband Andy uses. He likes that it has a separate laptop compartment, and the fit of the bag is comfortable. It doesn't have a rain cover, but we put an rain cover from a old different bag in the bottom pocket. Again 40L is enough space to pack for any of our trips.
40L
22 x 14 x 9 inches
3 lbs
Adjustable hip belt.
Laptop compartment.
Kelty Womens Redwing Backpack
I used to have a bigger version of this bag and really liked it. It has lots of good pockets, and this version is small enough to be carry-on for many airlines. There isn't a men's version, but Kelty does make 32L and 44L unisex options.
40L
23 x 14 x 12 inches
2 lbs 10 oz
Adjustable hip belt.
Hydration sleeve can be used as a laptop sleeve.
Best Carry on Suitcases
Advantages of carry on suitcases
Probably the most traditional type of luggage, the wheeled suitcase is something we're all familiar with. Rolling carry on luggage works well because the rectangular shape means you get the most out of every cubic inch allowed. It's also easier to keep your things organized and find what you're looking for while you're traveling instead of digging through a backpack.
Disadvantages of carry on suitcases
While wheeled carry on suitcases are popular for a reason, they come with their own disadvantages. One hand will always be occupied with the suitcase, making it tedious to carry things like food at an airport. Having a wheeled luggage is also more difficult to carry up stairs and along cobbled streets, both of which you will encounter often in Europe.
What to look for in a carry on suitcase
It will probably be easier for you to find the proper size when shopping since the airline restrictions are given in height x width x depth, which is more in line with the shape of the suitcase. Keep in mind that most airlines include the wheels and handle when measuring the size of the suitcase.
Make sure you're comfortable with the handle and that it doesn't stick out too much when it's stowed away. Check the wheels to be sure they don't seem to cheap or flimsy. Last thing you need is a carry on roller bag with a missing wheel.
Suggested softside carry-on suitcases
Travelpro Luggage Maxlite3 22 Inch Expandable Rollaboard
This bag fits within the most common size and is on the lighter end of weight for a rolling suitcase. It only has two wheels, so is more of a tilting roller than a spinner style.
22 x 14 x 9 inches
6.3 lbs
Soft sided.
2 wheels.
Briggs & Riley Baseline Domestic Carry-On Upright Garment Bag
This bag integrates a garment bag into a carry on bag shape, which might be interesting if you commonly travel with suits. Again a tilt roller with only two wheels.
22 x 14 x 9 inches
9 lbs
Soft sided.
2 wheels.
Built-in garment bag.
AmazonBasics Softside Spinner Luggage
The spinner style wheels means very little weight is on your arm when you are rolling through the airport.
21 x 14.5 x 9.4 inches
5 lbs 8 oz
Soft sided.
Spinner wheels.
Best Hard Shell Carry on Luggage
Hard shell carry on luggage can protect your belongings a little better than a soft sided suitcase. If having a hardside carry on luggage is important to you, make sure you look for lightweight suitcases and pick the lightest carry-on luggage possible. You don't want a suitcase that takes up too much of your carry on weight allowance.
Suggested hard shell carry on luggage
Best Spinner Carry on Luggage
Carry on suitcases used to come with just 2 wheels, but now you'll find lots of 4 wheel carry on luggage. Spinner luggage allow for more mobility since the 4 wheels will spin and turn in any direction. Since the luggage is supported on all four wheels, there is no weight on your arm as you are walking. They come in both soft and hard shell options.
Suggested spinner carry on luggage
Best Cute Carry on Luggage
With so many black and dark blue suitcases out there, you might want to consider a different color to make your carry on bag stand out. Add a little personality to your luggage!
Choose pink luggage or purple luggage or even a cute design. Some of these come in different animal prints, like zebra stripes or leopard or cute little owls or cats. Others have colored patterns or camo. There's even Star Wars themed luggage.
Suggested cute luggage
Best Carry On Backpack With Wheels
Advantages of carry on backpacks with wheels
Usually structured like rolling carry on luggage, these come with backpack straps that can be hidden away when you're not wearing it. This gives you the option to roll it around like a suitcase when you don't want to have all that weight on your back, but you can also wear it as a backpack when you're walking on cobbled streets.
Disadvantages of carry on backpacks with wheels
Having a wheeled carry on that also functions as a backpack comes at a price. It won't fit you as comfortably as a traditional carry on backpack because it needs to be more structured. You'll have a harder, flatter surface against your back, so it will feel uncomfortable much quicker.
The bag itself will be heavier as well since it has wheels and a more sturdy frame. You'll also end up with slightly less packing room since the wheels and handle have to be placed into the bag more than they do with traditional rolling carry on luggage.
What to look for in a carry on backpack with wheels
Some of the carry-on backpacks with wheels also come with a zip-off day pack. It will still have the same advantages and disadvantages, but with the added bonus of a smaller backpack. You can wear the whole thing as a backpack, roll the whole thing as a suitcase, or separate the two. You probably won't be able to fit the whole thing in the overhead compartment, but you can keep things you want with you during the flight in the day pack at your feet.
If you decide this is the type of carry-on luggage you want, try on the bag as a backpack to see how it fits. Make sure you can't feel the handle or wheels digging into your back. Check how it functions as a wheeled bag to make sure you're comfortable with that as well. And if it has a zip-off day pack, check how the day pack fits and how easily it zips on and off of the suitcase.
Suggested carry-on backpack with wheels
Other things to consider to choose the best carry-on luggage
Measuring your carry on luggage
An important thing to keep in mind when choosing carry-on luggage is that airlines include the wheels when measuring suitcases. Before you buy, make sure the description of the suitcase indicates if the measurements include the wheels.
Often they'll list one measurement for the body of the suitcase and another to include the wheels. This means sometimes it's advertised as 22 inch carry-on luggage but if the wheels are not included in that measurement, it'll be too big for an airline that allows 22 x 14 x 9 inch bags.
Weighing your carry on luggage
Another factor to consider is the weight of the suitcase or backpack when it's empty. Many airlines have weight restrictions, so choosing lightweight cabin luggage is important.
The heavier your carry-on suitcase is, the less weight allowance you'll have leftover for your belongings. Choose the lightest carry-on luggage that fits your needs.
International travel
If you're looking for the best luggage for international travel, your needs probably aren't much different from domestic travel. For international carry-on luggage, you need to check the acceptable sizes for the airlines you'll be flying. Sometimes airlines outside the US have smaller luggage size allowances, but it still varies from one airline to another.
There is no standard international carry-on size, and each airline comes up with their own size and weight restrictions. Check our chart with carry-on luggage sizes for more than 170 airlines worldwide.
Laptop compartments
Do you often travel for work? To find the best carry on luggage for business travel, look for well-made carry on luggage with a laptop compartment. It should be easy to take out your laptop at security checks but secure enough to protect the laptop if your suitcase gets knocked around a bit while in transit.
Best carry-on luggage accessories
Once you've picked the best carry-on luggage for you, there are other items I always travel with that help me pack better.
Stuff bags
Stuff bags are great to use a daypack. They fold or roll up into themselves and take up almost no space, making it easy to pack one in your carry-on luggage. Aside from using mine as a daypack or a beach bag, on longer trips I've also used it for groceries and as a laundry bag.
Suggested stuff bags
Osprey Ultralight Stuff Pack
This is the bag that Andy uses when we travel. It is super light and packs small, but big enough for a shirt, kindle, waterbottle, and map without even being overloaded. Very lightweight and packs super small. As a stuff-able pack, it won't have the structure of a normal backpack, but great for taking food on a daytrip or on a long busride.
18L
17 x 9 x 7 inches
3 ounces
Sea to Summit Ultra-Sil Day Pack
One big compartment is what you get with these kind of stuff packs. It does pack super small and has wide straps to distribute the weight of what you put into it.
20L
19.29 x 10.63 x 5.91 inches
2.4 ounces
Packing cubes
Since I'm traveling with only carry-on luggage, it helps to use packing cubes to stay organized. Packing cubes also compress your clothing (some brands more than others) which means you can fit more in your carry-on bag.
Suggested packing cubes
eBags Packing Cubes – Assorted 4PC Set
Other sizes and combo packs available. The slim cubes are what we have and use. I can fit 5-6 tightly rolled shirts into the middle size slim one.
Medium: 13.75 x 9.75 x 3 inches
Small: 11 x 6.75 x 3″ inches
Medium Slim: 10 x 5 x 2.75 inches
Small Slim: 6.5 x 5 x 2.75 inches
12 ounces (all 3 combined)
Eagle Creek Pack-It Specter Compression Cube Set – 2pc Set
Other sizes and combo packs available : 3L half cube and 7.5L full cube compression zippers. I use the half cube again for 5-6 tightly rolled shirts.
10 x 7 x 1 in (half cube)
14 x 10 x 1 in (cube)
1.5 ounce (half cube)
2 ounce (cube)
AmazonBasics 4-Piece Packing Cube Set – Medium
Other sizes and combo packs available
13.75 x 9.75 x 3 inches
1.2 lbs (all 4 combined)
Toiletries
Liquids can be a pain when flying carry-on only. But with a little extra effort, they won't stop you from traveling with only cabin luggage. Do some test runs ahead of time so you know how long your toiletries last. You might be surprised at how far your shampoo can go. Use refillable bottles for shampoo, conditioner, and other important liquid toiletries.
I also like replacing liquid toiletries with solids whenever possible. Solid shampoo, solid sunscreen, and solid bug repellent have made my life a lot easier, and I definitely recommend giving them a try.
Suggested toiletry items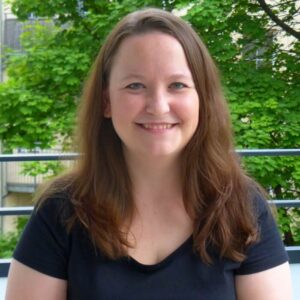 Ali is an expert at packing and loves to travel. On Travel Made Simple, she shares her best tips for packing less, dealing with layovers, planning travel itineraries, and more tips that will help you have the best vacation. Originally from the US, she now lives in Berlin, Germany with her husband and their adorable Yorkie.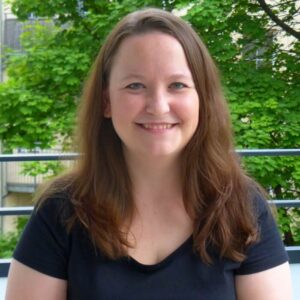 Ali is an expert at packing and loves to travel. On Travel Made Simple, she shares her best tips for packing less, dealing with layovers, planning travel itineraries, and more tips that will help you have the best vacation. Originally from the US, she now lives in Berlin, Germany with her husband and their adorable Yorkie.