Traveling carry-on only might seem restrictive and difficult to do, but I believe NOT checking luggage provides me with more freedom. Whether you're trying to avoid checked bag fees, you're worried about the airlines losing your luggage, or you just want to travel lighter, packing carry-on only is something you can easily do too. I'll show you how!
It all started when I was planning a one week trip to Greece. It was my first trip completely on my own, and I thought that if I only brought carry-on luggage, it would be one less thing to worry about.
It turned into my preferred way to travel, and now I do whatever I can to avoid checking luggage. I've traveled for one week in a carry on, 2 weeks in a carry on, and even longer.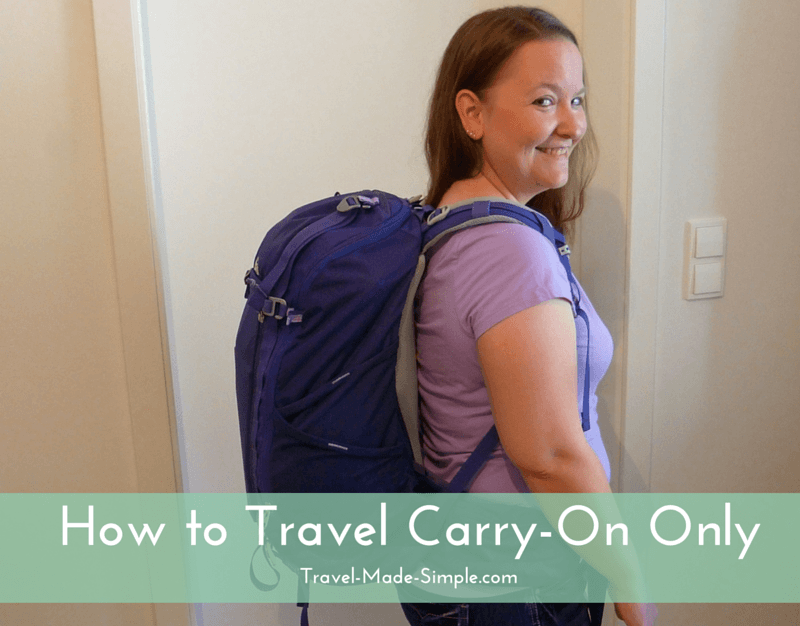 What exactly does carry-on mean? For most airlines it means a small suitcase or backpack that goes in the overhead compartment, plus a "personal item" which can be a purse, briefcase, or something else of that size. The personal item must fit completely under the seat in front of you.
Just be aware that some low cost airlines only allow one carry-on item, so any smaller items like a purse would have to fit inside of your bigger bag.
What Are the Airline's Carry-on Restrictions?
Check out our chart listing carry-on restrictions for more than 170 airlines. The standard carry on luggage size seems to be 22 inches x 14 inches x 9 inches (that's roughly 55cm x 35.5cm x 23cm for those of you using metric), but certain airlines have bigger or smaller restrictions.
If your bag measures an inch or two over on one side but is smaller on another side, it should be fine. Many airlines list a maximum allowed linear measurement to accommodate for this.
Also, if your flight is on a smaller plane, like a prop jet, the overhead compartments are much smaller as well, so you won't be able to bring as much.
I'll admit, I usually end up checking luggage when I'm on one of these planes, although sometimes the airline will gate check your bag on these planes.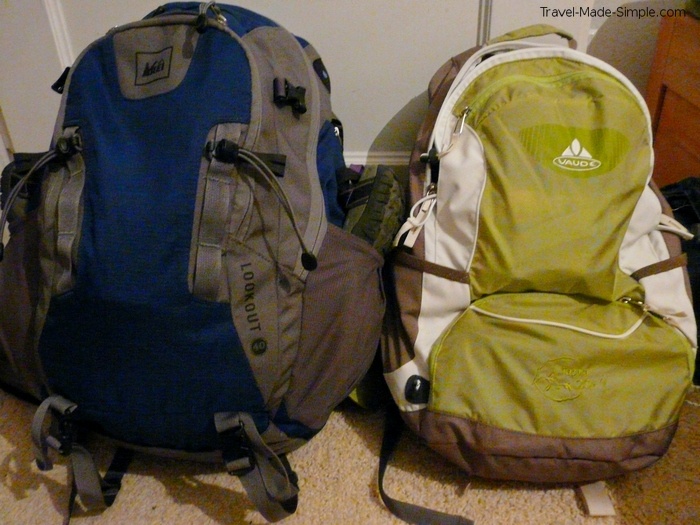 Please note that some posts contain links that earn me a small commission at no extra cost to you.
What is the Weight Limit for Carry-on?
There is often a weight limit on carry-on luggage too, so check with your airline for that as well. A simple and inexpensive luggage scale can help you avoid surprises at check-in if your bag is over the limit.
If you are flying with an airline that allows a carry-on bag plus a personal item, try to put small but heavier things in your personal item because they usually don't weigh the personal item.
But always read the airline's carry-on allowances carefully since some airlines do weigh your personal item.
On the Plane With Your Carry-on
If your bag is at the high end of the size limit, try to board as early in the boarding process as you can to make sure you have room for your bag. This might not always be possible, but it's worth trying.
But please don't be that person whose carry-on bag is clearly over the size limit. It won't fit in the overhead compartment no matter how much you want it to.
Also check out the airplane's seat plan ahead of time.
Bulkhead seats, the ones that don't have another row of seats directly in front of them, are usually great for extra leg room, but your carry-on bag and personal item must both go in the overhead compartment. Though usually this restriction is just during take-off and landing.
Use the right luggage to fly carry on only
You won't make it on too many flights with luggage that exceeds the airline's limits. Decide if you're more of a suitcase carry on traveler or a backpack carry on traveler, and then buy a high quality bag that'll last.
We have lots of tips for finding the best carry on luggage including luggage recommendations.
And here's a round up of suitcases for carry on travel other travel bloggers love and recommend.
How to travel carry-on only with liquids
Liquids can really get in the way of traveling with only cabin baggage. But it's not impossible, I promise!
Take a good look at the products you use on a regular basis. How much do you really use every day? Keep track for a few weeks to see how much – or how little – you actually use.
I bet you'll see you can easily travel with 3.4 ounce (100ml) bottles of your must-have toiletries.
Buy small, sample sized toiletries. Or even better, buy reusable refillable bottles so you can take your favorite products on every trip without having to pack the big bottles and check bags.
>>Read more about How to Pack Light With Liquids.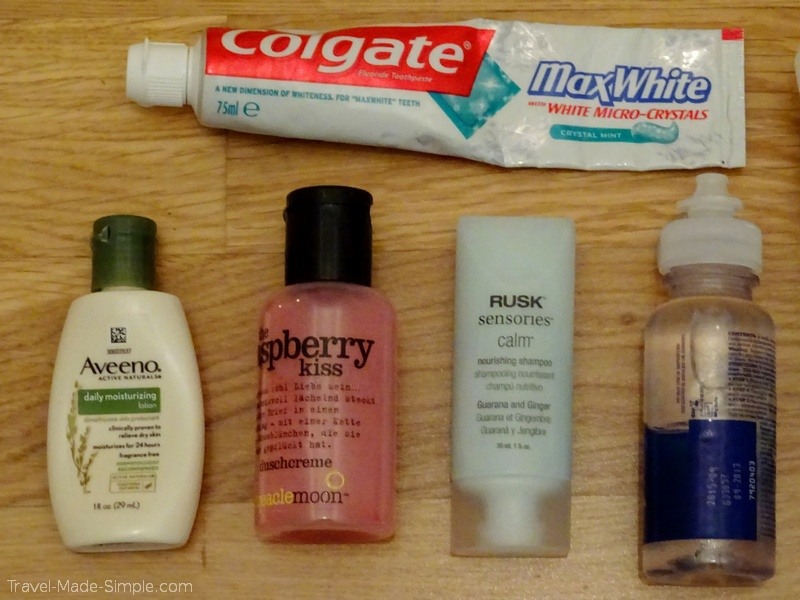 Another great trick is to switch to non-liquid toiletries. Solid toiletries, like solid shampoo and conditioner, can really help you cut down on the amount of stuff you have to pack in that tiny liquids bag.
I actually like my solid shampoo and solid conditioner so much I use them at home too. Plus there are all kinds of non-liquid alternatives, like sunscreen, bug repellent, toothpaste, and more.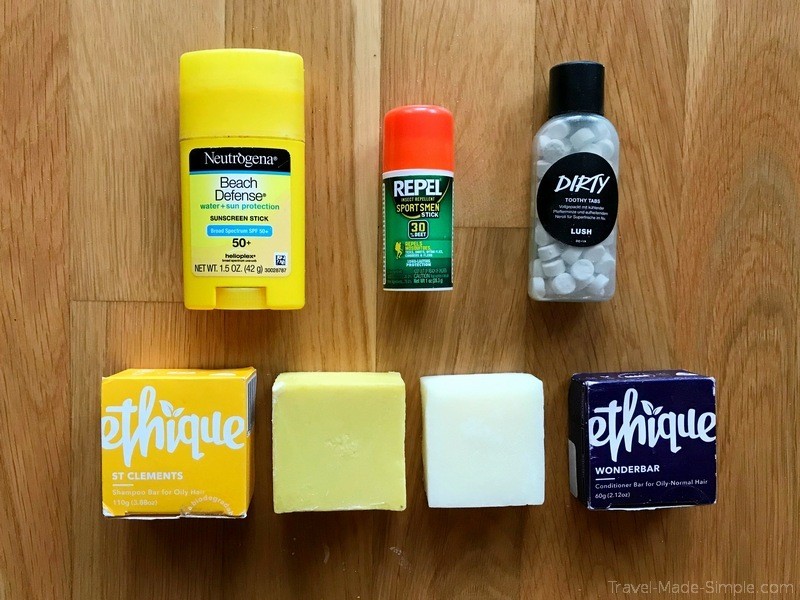 One bag travel clothing tips
Clothes can take up a lot of room in your bag, so you want to be smart about what you pack. Bring only what you need, and pack appropriately for the trip you're taking.
Going on a beach vacation? You don't need fancy clothing. Maybe one nice outfit if you have a special dinner planned, but pick out that outfit while you're packing. Don't pack three alternatives if you only need one.
Make sure all your shoes go with multiple outfits. If a pair of shoes only works with one outfit, you'll be lugging around extra weight for something you'll only wear once on your trip.
And don't forget, you CAN do laundry on vacation. I know it doesn't sound like fun, but it really doesn't take that much time, and it'll save you lots of space if you're traveling for more than about a week.
>>Read more about Clothing Packing Tips for Carry-On Only.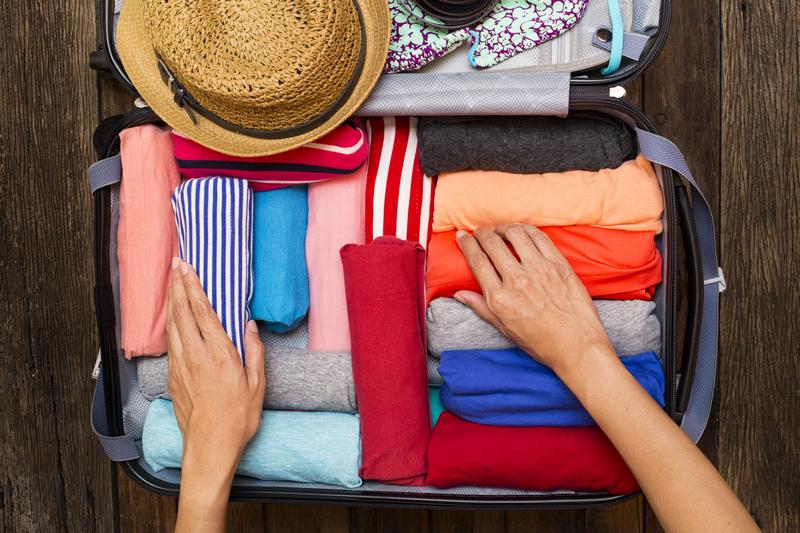 Can you bring it on a plane?
Flying has become more and more complicated over the past 20 years. We're now questioning almost every item we pack, unsure of what is allowed in a carry on bag and what isn't.
Did you know that shaving razors are permitted in your carry-on bag? But only if you have the right type!
Makeup can go in your carry on too, but first you have to determine which pieces are liquid and which are not. And what about that pesky new powder rule TSA has implemented? Find out the rules about taking makeup on a plane before you pack your bags.
I have loads of posts answering these types of packing questions. From batteries to hair straighteners, food and alcohol to aerosols, and much more, you'll find the answers to all of your "can you bring it on a plane" questions here.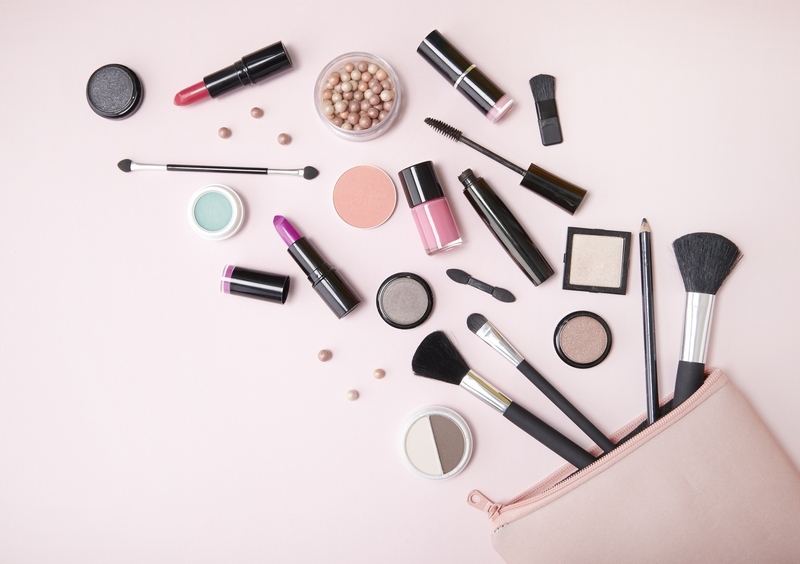 Traveling carry-on only means you'll avoid paying checked bag fees, you'll have less to carry, you won't have to waste time at the baggage carousel after your flight, and you won't have to worry about the airline losing your bags. It might take a little discipline, but the freedom you will get in exchange will be well worth it.
Read more about packing: