The itineraries and tours section is filled with destination-specific information to help you plan your next vacation. You can click on the name of a country and read all the articles we have relating to that destination. Some are full itineraries, some are food guides, and others are tour reviews. You'll also find posts about what to look for in a tour, how to decide if taking a tour is the right choice for you, and information about food tours for those of you who might be unfamiliar with them.
Table of Contents
Search for itineraries and tours by destination
Already interested in a particular destination? Check out all the posts we have by clicking on the country name below. Otherwise, keep scrolling for articles loaded with tips about tours.
All about taking tours
Tours can be a really great way to travel, especially if you're a new traveler. But not all tours are created equal. Beyond that, different destinations call for different ways of traveling. There are definitely some places and experiences that are much better when organized as a tour.
From longer organized tours to half and full day tours, this page has everything you need to know to choose a tour. You'll also find tour reviews and interviews with other travelers who have taken tours.
Here is a set of posts on how to decide if a tour is right for you and how to pick one.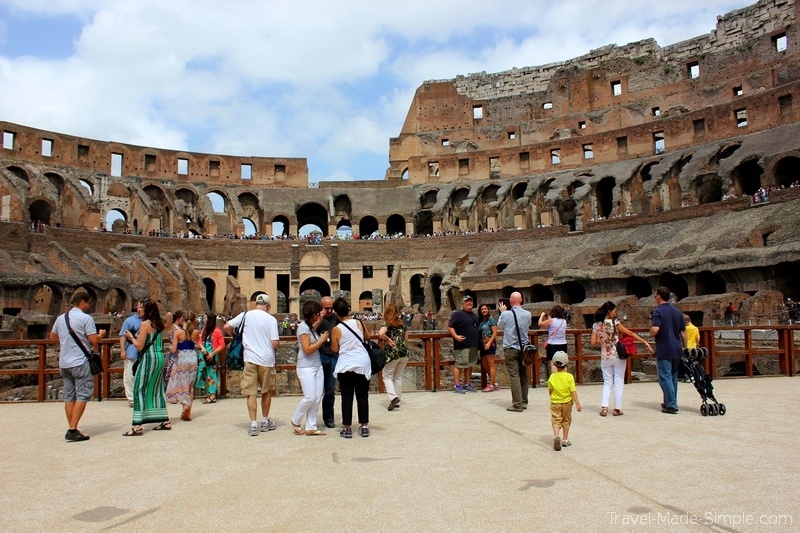 When is it Worth Booking a Tour?: Sometimes a tour is the perfect solution, but other times you're better off going on your own. Here's what you should think about and how to make the decision.
Advantages of Taking a Tour: Taking a tour has many benefits that could result in a better trip, especially if you're new to travel.
Disadvantages of Taking a Tour: But there are also lots of things to consider that might make taking a tour the wrong decision for you.
Tours – Which One is Right for You?: Not all tours are created equally. Learn how to figure out which is the best fit for your needs and desires.
5 Reasons to Add Days to the End of Your Tour: After taking a multi-day tour, staying for a few more days on your own can come with real benefits.
How to Plan Your Own Tour: Don't want to take a tour or can't find one that fits exactly with what you want? Here's how to create your own plan.
Europe is Bigger Than You Think: Trying to jam 12 cities into a 14 day trip is not a good idea. Europe is not as small as you might think, and it takes time to get from one place to the next.
6 Countries for New Travelers: If you're new to international travel, here are a few suggestions for countries to try for your first trip abroad.
Traveling with Day Trips: I think basing yourself in one city and taking a few day trips can be a good way to see a lot without the hassle of changing hotels every day.
How to Plan Your Own Day Trip: You can take a day trip as an organized tour, but if that doesn't work for you, here's how to plan it out for yourself and make the most of your day trip.
What to Pack for a Day Trip: Check out our recommendations for things to pack for a day trip while traveling.
Why You Should Take a City Break for Your Next Vacation: Spending an extended amount of time in a city can be a fun alternative to hopping from one place to the next.
Understanding the Schengen Zone: The Schengen Zone includes more than two dozen countries in Europe, and it's important to understand how it works for border crossings and the amount of time you're allowed to stay within the zone.
23 Ways to Travel With a Purpose: Add a little meaning to your trip with one of these ideas.
Obtaining Visas as a US Citizen: Check out this review of an ebook about visa rules for US citizens for every country in the world.
Alternative Vacation: Signing Up for a Language Program: Taking a language course can be an interesting way to spend a vacation. Read about my experience with a Spanish immersion program.
Food tours: our favorite way to travel
Food plays a huge role in the history and culture of a destination, and food tours teach you about those links. You probably have certain foods you want to try when you're traveling. Taking a food tour ensures that you get to taste the real deal, not some mediocre version a local would never eat. And usually you get to try a few things you never even knew existed.
Food tours are like two tours in one because you get to explore the city or neighborhood, and you get to eat lots of delicious things along the way. We think they are one of the most enjoyable ways to experience a city for many reasons, which is why you should take a food tour on your next vacation.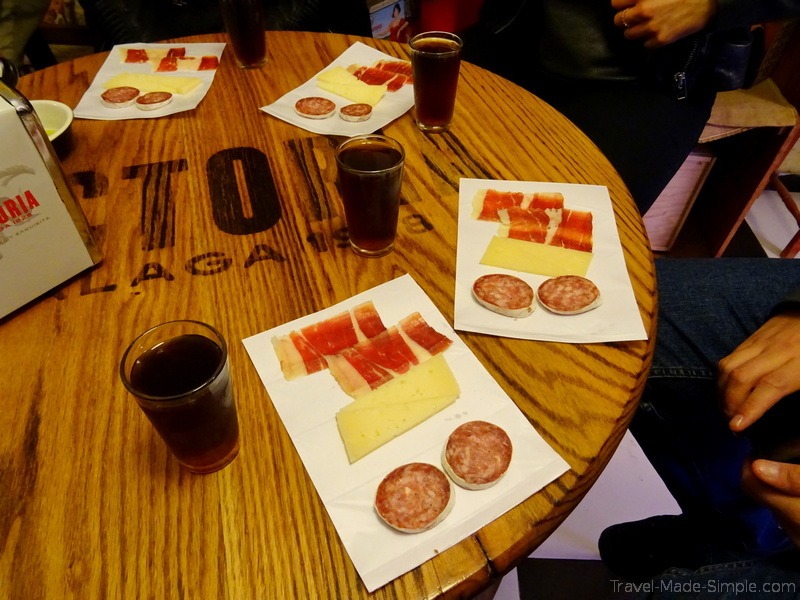 What to Expect on a Food Tour: If you've never taken a food tour, you might not know what to expect. Here's how they work so you understand what kind of experience you're booking.
How to Pick the Perfect Food Tour: Food tours are wonderful. But before you choose one, read our advice for picking the best one for your vacation.
How to Prepare for a Food Tour: These are some things you should know and do before you take your food tour.
Why Group Size Matters on a Food Tour: Normal walking tours can be large groups, but group size is much more important for a food tour.
Food Tours: the Perfect Way to Explore a City: Food is such an important part of any culture, and that's why we think they're the best way to learn about a city.
Can you take a food tour with allergies or dietary restrictions?: Dietary restrictions or food allergies might make you hesitate about booking a food tour, but here's why they might still be possible for you, and what to do to make sure you have a good experience.
You might also enjoy: