The following tips where to eat in Paris were provided by Gigi Griffis. All photos by Gigi, except the first one.
Whether you're normally a foodie or not, chances are when you think of Paris, you think of food. After all, France gave the world croissants and fries and chocolate lava cake. So most people have at least a few French dishes on their must-try list—even if just to figure out what all the hype's about.
And so we head to Paris with our palates dreaming hopefully of being wowed.
But here's the catch: If you don't plan your eating, you might end up not wowed. Because, yes, France is a food icon. But Paris is also a tourist town and there are plenty of sub-par restaurants serving up food that isn't really representative of French cuisine.
So, how do you avoid this? How do you know where to eat in Paris? Ask a local if you know one or ask a foodie (like me) with a very picky palate.
Here are some of my top picks for good food (and drinks) in the city, ranging from drink and tapa spots to fancy multi-course meals:
1. Frenchie Bar a Vins
Casual and crowded, warm and inviting, Frenchie Bar à Vins is the perfect place to get exceptional food without feeling like you have to dress to the nines. Housed on a quiet side street across from the fancier (and notoriously difficult to get a reservation in) Frenchie's, this little spinoff wine bar serves up small plates and good wines.
They don't take reservations and they fill up fast, so I recommend arriving early if you'd like to be seated right away. They open at 6:30 and if you're one of the first in, you can request a spot beside the window into the kitchen where you can watch the staff preparing plates.
Small plates range from 6 euros to 16 euros and even the lightest eater will need at least two courses.
If you only eat one meal in Paris, make it here. This is a fantastic place to enjoy French food culture.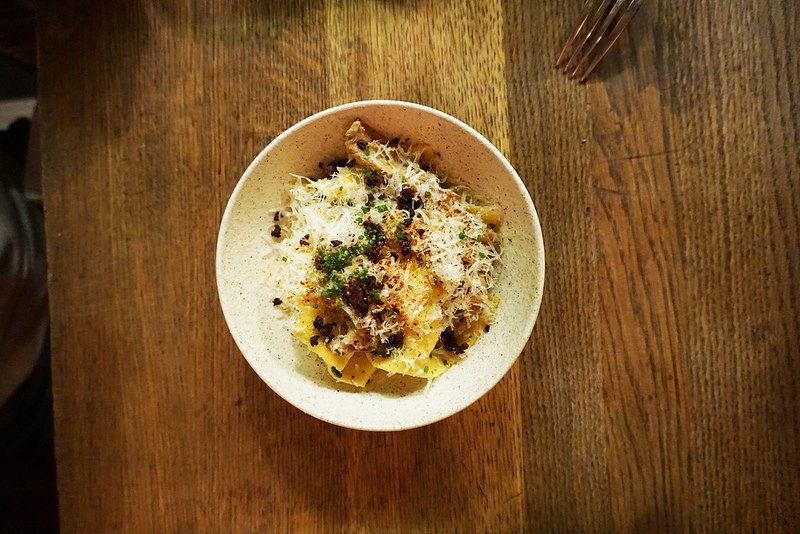 2. Restaurant Philippe Excoffier
On a quiet side street not far from the Eiffel Tower, this restaurant is small, elegant, and known for its soufflé. If you're going at night, make a reservation and wear your best dress. For lunch, you can be a little more casual and, depending on the day, you may find a table even without a reservation.
Everything is good at Restaurant Philippe Excoffier, from classics like steak and hand-crafted sorbet to fancier fare like lobster soufflé. A three-course menu starts around 46 euros per person.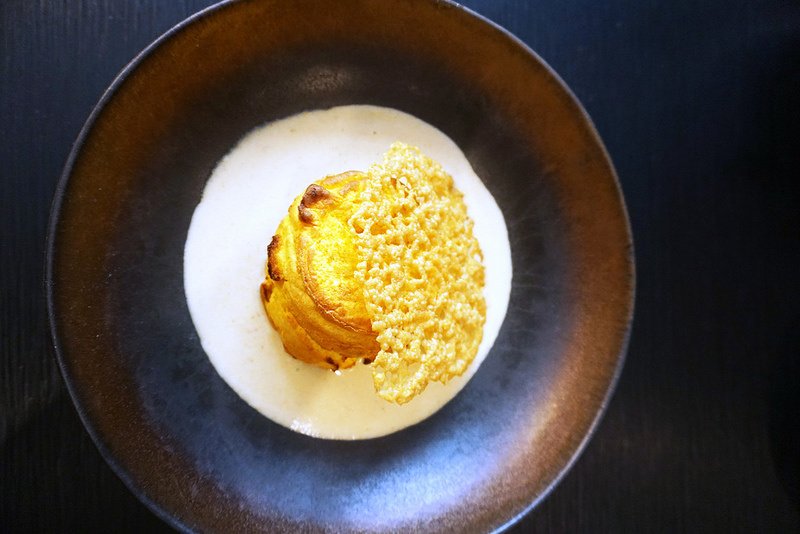 3. Mariage Freres
You may already know this brand for its famous teas, but did you know they have several tea rooms in Paris that also serve food through lunch and into the afternoon?
I particularly love to stop by Mariage Freres for an afternoon snack of tea-infused macarons or sorbets (the flavors are unlike anything I've had anywhere else in the world). The average a la carte price here is 34 euros per person.
>>Read: Where to Go in France Beyond Paris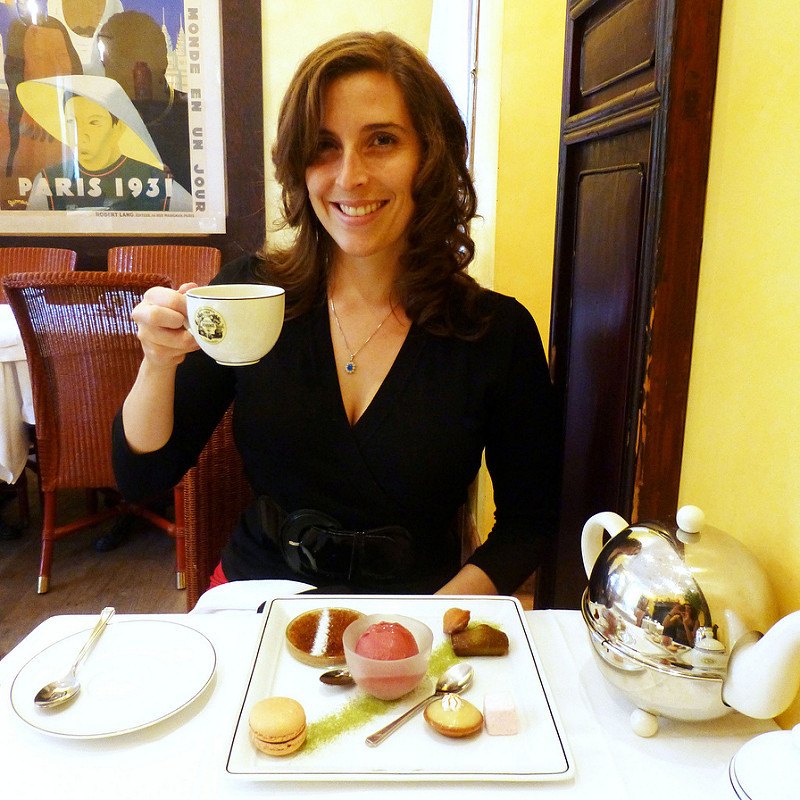 4. Montmartre Farmers Market: Marché Anvers
It's hard to go wrong with any farmers market in Paris, but I love this one particularly because it led me to the best gingerbread I've had in my life.
Spilling across a park near Metro Anvers, the market is a riot of colorful produce, fresh meat and cheese, and, if you're lucky, soft, spicy loaves of dark brown gingerbread (which I served up for breakfast topped with strawberries and piles of whipped cream).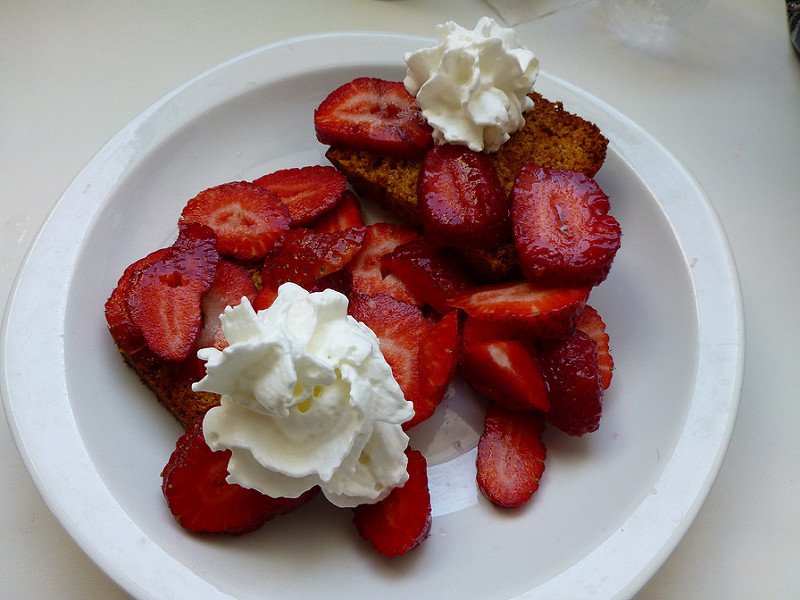 5. La Bascule
If drinks and tapas are what you crave, look no farther than La Bascule. The mojitos are a particular delight and tapas are yummy. Expect deli and cheese boards, French classics like foie gras, and hints of Asian fusion with dishes featuring Korean BBQ and Thai red curry.
Happy hour is 5 to 8 and the later you come, the busier it'll get—so late eaters should book ahead. Tapas start around 6 euros each and main courses start around 15.
About the author: Gigi Griffis is a world-traveling entrepreneur and writer with a special love for all things European food. She's a pain in the butt to travel with because she'll make you go to every farmers market twice, but she's also pretty good at finding the best food a place has to offer. You can find her at gigigriffis.com.
You might also enjoy: