Do you dream of visiting Paris? Is seeing the Eiffel Tower in person at the top of your travel wishlist? Do you want to experience the romance the city is known for, taste French cheese and wine, and soak in the Parisian culture? Do you have one week in Paris to enjoy this wonderful city?
It is one of the most popular destinations in the world for a good reason. It is a city full of world famous art, delicious food, and romantic scenery around every corner. Follow our 1 week itinerary in Paris to experience as much of the city as possible.
Please note that some posts contain links that earn me a small commission at no extra cost to you.
Paris sightseeing and food tours
Sightseeing tours can teach you a lot about the history and culture of a city, and food tours are a fun way to learn about the cuisine. Here are a few tours in Paris that we recommend:
When to visit Paris
Paris is worth a visit any time of the year, but be prepared for cold weather during the winter. It's best to visit from April to October, especially if you want to see any of the gardens in and around Paris.
June, July, and August are likely to be hot. Try to avoid August if at all possible. It is the hottest month and in European fashion, a lot of the locals are on vacation anyway, so things can be closed.
April, May, September, and October will be more mild but could have a higher chance of rain. The advantage of traveling in the shoulder season though is that there will be fewer tourists and the sights will be less crowded.
Getting there and away
Paris Charles De Gaulle Airport is a major airport with international connections all over the world. To get into the city, take a regional train to Gare du Nord train station, hail a taxi, or arrange a shuttle to your hotel.
Book trains in France and all over Europe
using Omio
. It's straightforward and all in English, and it can even show you bus and flight options.
Where to stay in Paris
This is a question that could take up an entire post and still boil down to "it depends." Paris is a big city made up of a bunch of numbered districts.
Each has a different feel and different group of people to mingle with. The best area to stay in Paris will depend on your tastes. Here are some general tips:
Make sure you are near a metro stop rather than any specific site. Most likely everything you want to see will be spread across the city anyway.
You might actually be better off avoiding being near the biggest sites like the Eiffel Tower and Champs Elysées. Hunt for a more local place with a corner store and some nice cafes for a more relaxed trip.
Use Google to research your neighborhood. Use Street View to "wander around" before you book a place. Get an idea if there are cafes and restaurants nearby, exactly how far the metro is, and see what other kinds of shops around.
Google Street View can be a few years old in places, so don't expect it to be exact, but it should give you a feel of the neighborhood.
Also zoom in on Google Maps and look for restaurants near your place. Check opening times. We find that the two biggest mistakes of picking a hotel is being too far from transport and not near decent food options.
>>Interested in seeing other parts of the country? Check out these recommendations for places to visit in France beyond Paris or read this French Riviera itinerary for inspiration.
Neighborhoods
Marais: This neighborhood has lots of boutiques and a good mix of cultures due to its history as the Jewish quarter. It's a trendy area with charming streets and cafes, and there are good transport options. The food tour I took was in this area, and I wish I had explored it a little more.
Latin Quarter and Saint Germain: These areas tend to be a little more youthful and trendy, so you'll find a somewhat younger crowd. There are plenty of restaurants and cafes, and clubs and bars if that's your thing. You'll see more tourists here than in Marais, but lots of locals live here too. Notre Dame is located nearby.
Ile Saint-Louis: Next to Notre Dame, this small neighborhood is much more central but still full of life and real Parisian charm. It retains a lot of its historic look and feel. This neighborhood is actually an island in the Seine River, and there are plenty of little shops and cafes.
Getting around in Paris
Paris is well served by public transportation. If you were trying to decide about visiting Paris vs Rome, I think Paris wins on ease of transport. The city is well connected and the metro is easy to navigate.
You can buy a 10 pack of tickets (called a "Carnet") which makes each individual journey a little bit cheaper. There are also tickets for one or more days. As with any city, keep an eye on your belongings, especially during peak hours when trains can be extremely crowded.
Some attractions are within walking distance of each other, so it's always worth looking at a map or running the route on Google Maps first. Plus exploring Paris on foot is a great way to get to know the city.
How to spend a week in Paris
This is a general Paris itinerary and should be used as a guide and changed to fit your desires. Only you can judge how much you want to take on for your vacation. Swap out one activity for another if something listed here doesn't interest you.
Paris is a big city and one of the best cities in France, which is why it's worth spending a full week there. Don't expect to be able to see everything, and be ok with a day of just relaxing at a cafe if that is what you want to do.
Day 1 – Paris food tour
Food tours are our favorite way to begin a trip in a new city because they teach you about the cuisine you'll be experiencing for the rest of the week as well as give you a look at the city. Often the guide will be able to recommend restaurants for you to try during your visit. Sometimes you'll even learn about a food you didn't know existed.
Most food tours are anywhere from 3 to 5 hours and provide enough food to make up for lunch or dinner. Pace yourself so you have enough room to try food at all the different stops along the way.
And if you're vegan, don't worry. Even though this wasn't a vegan friendly food tour, we learned that there are lots of great vegan restaurants in Paris.
Day 2 – Eiffel Tower and Paris sightseeing
Once you have an idea of the food, get the big sights out of the way:
Let's face it, the Eiffel Tower is probably #1 on your must-see list for Paris, whether you have a week or only two days in Paris. Get there early in the morning to try to beat the crowds, and definitely book your tickets ahead to save time and your sanity.
After you've had your fill of the gorgeous views of Paris from the top of the Eiffel Tower, explore other big sights. Check out Notre Dame Cathedral, considered one of the earliest and finest examples of French Gothic architecture. It is also famous for the part it plays in the Hunchback of Notre Dame.
Consider this Skip-the-Line Sainte-Chapelle, Seine Cruise & Medieval Quarter Tour which includes Notre Dame Cathedral.
The Arc de Triomphe is another recognizable symbol of Paris, and of France, that you don't want to miss. You can climb to the top for another interesting view of the city from above. It also sits in the middle of an impressive roundabout at one of the biggest intersections in the world.
Don't try to cross in front of traffic to get to the Arc. Take the underground tunnel on Avenue de la Grande Armee. More info here.
Consider taking one of these sightseeing tours in Paris:
Day 3 – Loire Valley Castle Day Trip
Some of Europe's most beautiful castles can be found in the Loire Valley. Luckily the region is within day trip distance from Paris. You could base yourself in one of the towns in the area (like the town of Tours) but for many people, there's an appeal in taking a day trip from Paris instead of having to pack up and move hotels.
Chateau Chambord and Chateau Chenonceau are two of the more famous castles in the region, so they were at the top of my list when I planned my Paris trip. I signed up for this tour, and you can read my full review of the Loire Valley castles and wine tour here.
As an alternative, check out one of these day tours from Paris:
Day 4 – Museums and Moulin Rouge
Paris is chock full of museums, the most famous being the Louvre. Since it's such a big museum, the largest in the world actually, check out the official website here where you can find visitor trails, interactive floor plans and more information to help you plan your visit.
Remember that a popular attraction such as this also comes with long lines, and booking a skip-the-line ticket can be well worth it.
You could spend the whole day (or several days really) in the Louvre and not see everything, but if you're interested in other museums, Paris has you covered.
If you plan on visiting several museums, add up the cost of the admission fees, see if the ones you want to see are on the list of 50 or so on the museum pass, and decide if buying a 2 day museum pass including skip-the-line access is worth it for you.
Here are a few other fantastic museums to visit in Paris:
Also check out this list of free museums in Paris, which includes the Carnavalet Museum and the Petit Palais.
After a day of cultural exploration at the museums, change gears and go see a show at Moulin Rouge in the evening. More than just dancing, the Moulin Rouge really knows how to entertain. Check out my review of the cabaret show at Moulin Rouge here.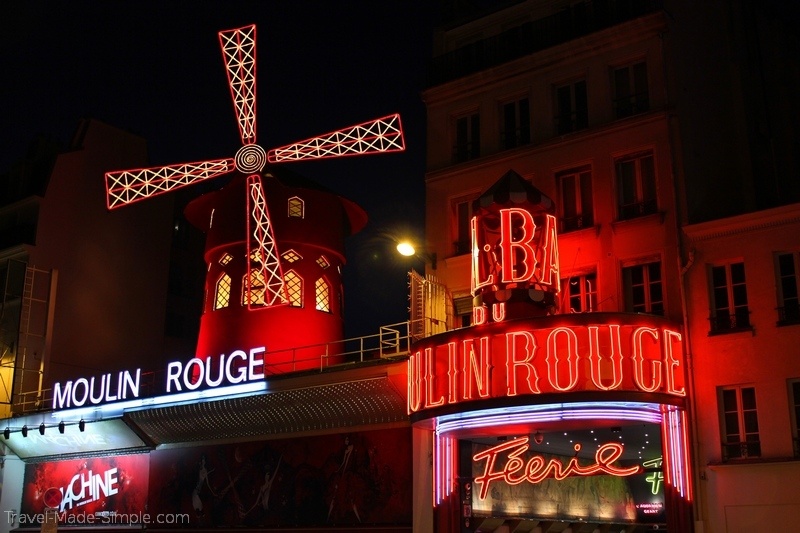 Day 5 – Montmarte
You were out late last night, feel free to sleep in a little today.
When you are ready to see things again head up to the Montmarte neighborhood where you'll find the gorgeous Basilique du Sacré Cœur. This is also a great place to view the city due to the higher ground. Montmarte is a neighborhood known for artists and bohemian life that has gradually become too expensive for them.
Films like Moulin Rogue take place in this area. Even though the peddlers of souvenirs cluster around the white bulk Sacré Cœur and a few of the squares, the neighborhood has enough winding back streets to explore if you want a bit more peace.
Definitely take a map to do your wandering. If you don't fancy walking all the way up, there is a cable car that heads directly to the foot of the cathedral that costs only a metro ticket. From there you can wander leisurely through the neighborhood and enjoy the atmosphere.
There are plenty of cafes in this area for a relaxing lunch. Paris by Mouth has a wonderfully titled list of restaurants that aren't terrible near Sacré Cœur.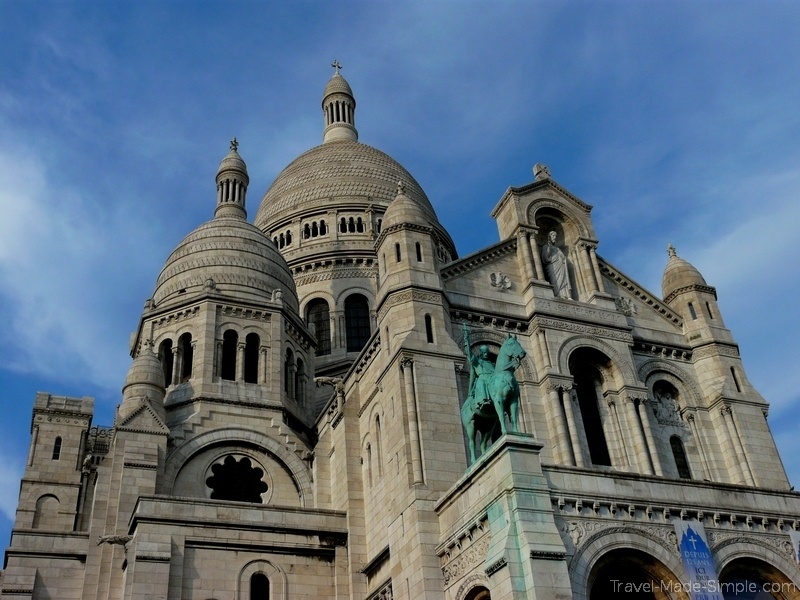 >>Read: 7 Best Places to Visit In Southern France
Day 6 – Day Trips from Paris: Palace of Versailles and Chartres Cathedral
The Palace of Versailles is an impressive palace in terms of size and detail of the decorations and artwork. It was originally built as a hunting lodge in the 1600s, but over the years it was expanded and renovated and eventually it became the royal palace. It also has gardens so gorgeous they rival the palace itself.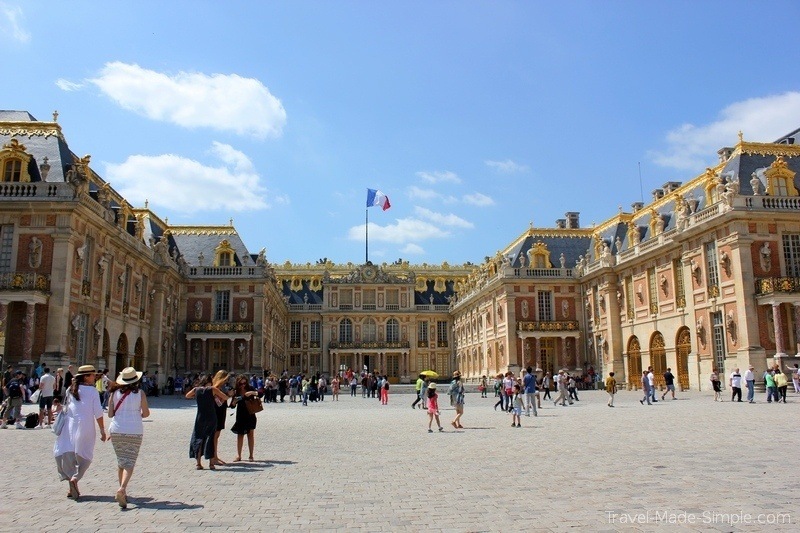 You can do the day trip on your own with public transport.
But if you want an easier day you can also book a Versailles day tour from Paris like this one, which gets you skip-the-line access, transportation to and from Paris, and an informative guide throughout the palace. If you choose the option that starts from Versailles, you can choose to visit Chartres Cathedral before or after on your own.
While researching tours of Chartres, I came across Malcolm Miller, who is very highly recommended as one of the best tour guides of the cathedral. He does not take reservations, so sadly when my friend and I got there, it turned out he had a family emergency that day and was not around. My husband Andy took his tour several years ago and agreed that he was fantastic.
Day 7 – Deepen your Paris Experience
Writing an itinerary for Paris that fits every person is hard, nearly impossible. Some people will want to spend days in art museums and wandering the galleries. Others might just want to spend their week in small plazas sipping coffee or wine and watching people. Still others might crave a week jammed with activities, tours, and sights.
Paris is all of these things.
There are certainly things that are so typically Parisian (and French) that it would be shame to miss them. The first days of this itinerary cover a lot of them. Day 7 is the day that you should lean into your interests and find out what Paris has to offer.
As with all of the itineraries on Travel Made Simple, this 1 week itinerary in Paris gives you a solid start to planning your trip. Modify it as you see fit.
Museums
Check out the list on day 4 for museums. If you just like the outsides, a lot of the museums were built in a time where large gardens and beautiful buildings were in vogue. Walking the gardens with a picnic can give you a wonderful relaxing day as well.
Check out Marché d'Aligre
Not always on the sightseeing trail, markets can be a wonderful way to see a more local side of town. The Marche d'Aligre is open every day except Monday. The main market is in a covered building for architecture buffs and for those days when it rains.
It can be a great stop to load up for a picnic as well. Here is a guide to experiencing the market.
Where to eat in Paris: Tips from a foodie
This section was contributed by Gigi Griffis, a foodie who loves Paris.
If you don't plan your eating, you might end up not wowed. Because, yes, France is a food icon. But Paris is also a tourist town and there are plenty of sub-par restaurants serving up food that isn't really representative of French cuisine.
So, how do you avoid this? How do you know where to eat in Paris? Ask a local if you know one or ask a foodie (like me) with a very picky palate.
Here are some of my top picks for good food (and drinks) in the city, ranging from drink and tapa spots to fancy multi-course meals:
1. Frenchie Bar a Vins
Casual and crowded, warm and inviting, Frenchie Bar à Vins is the perfect place to get exceptional food without feeling like you have to dress to the nines. Housed on a quiet side street across from the fancier (and notoriously difficult to get a reservation in) Frenchie's, this little spinoff wine bar serves up small plates and good wines.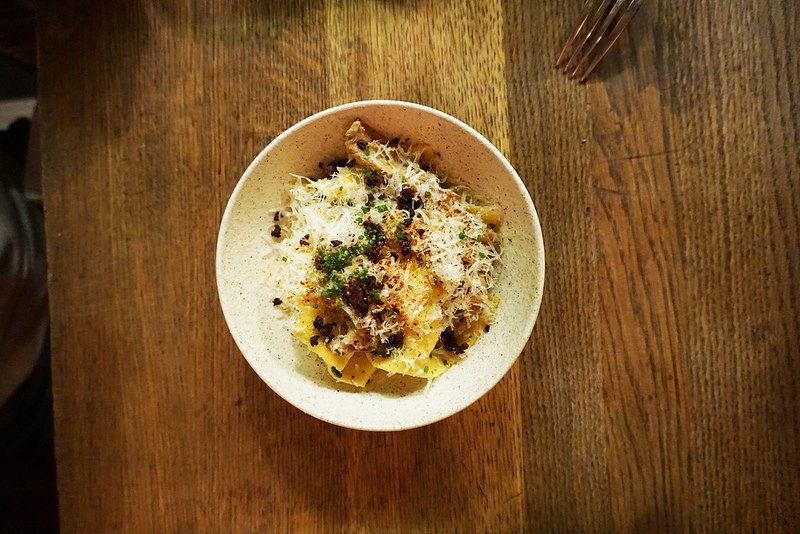 They don't take reservations and they fill up fast, so I recommend arriving early if you'd like to be seated right away. They open at 6:30 and if you're one of the first in, you can request a spot beside the window into the kitchen where you can watch the staff preparing plates.
Small plates range from 6 euros to 16 euros and even the lightest eater will need at least two courses.
If you only eat one meal in Paris, make it here. This is a fantastic place to enjoy French food culture.
2. Restaurant Philippe Excoffier
On a quiet side street not far from the Eiffel Tower, this restaurant is small, elegant, and known for its soufflé. If you're going at night, make a reservation and wear your best dress. For lunch, you can be a little more casual and, depending on the day, you may find a table even without a reservation.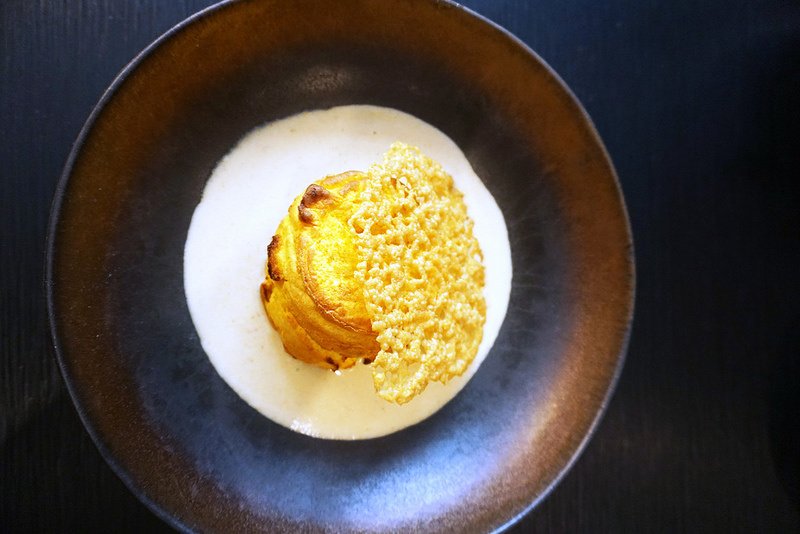 Everything is good at Restaurant Philippe Excoffier, from classics like steak and hand-crafted sorbet to fancier fare like lobster soufflé. A three-course menu starts around 46 euros per person.
3. Mariage Freres
You may already know this brand for its famous teas, but did you know they have several tea rooms in Paris that also serve food through lunch and into the afternoon?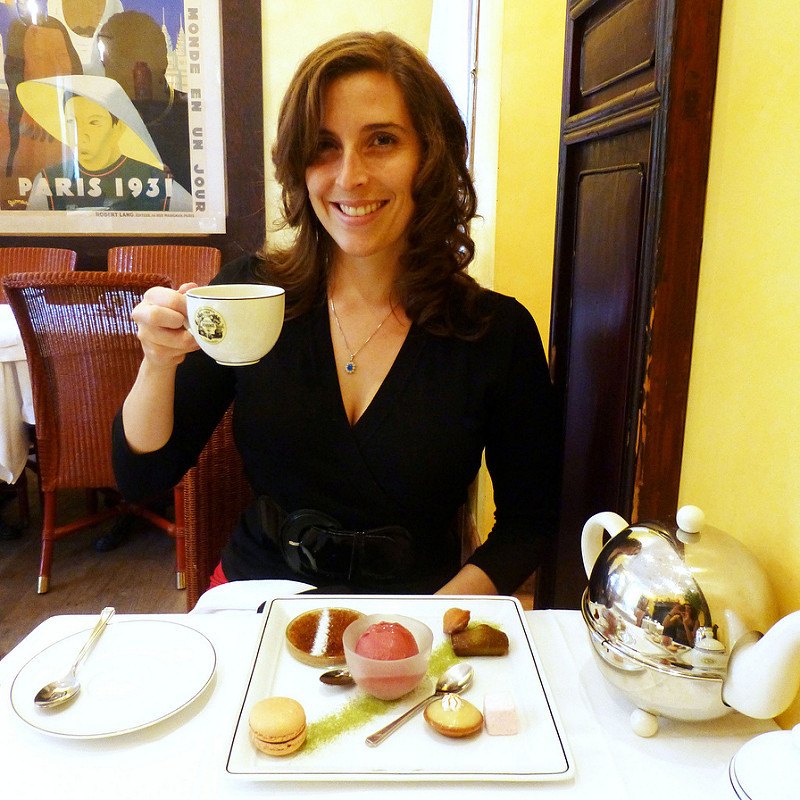 I particularly love to stop by Mariage Freres for an afternoon snack of tea-infused macarons or sorbets (the flavors are unlike anything I've had anywhere else in the world). The average a la carte price here is 34 euros per person.
4. Montmartre Farmers Market: Marché Anvers
It's hard to go wrong with any farmers market in Paris, but I love this one particularly because it led me to the best gingerbread I've had in my life.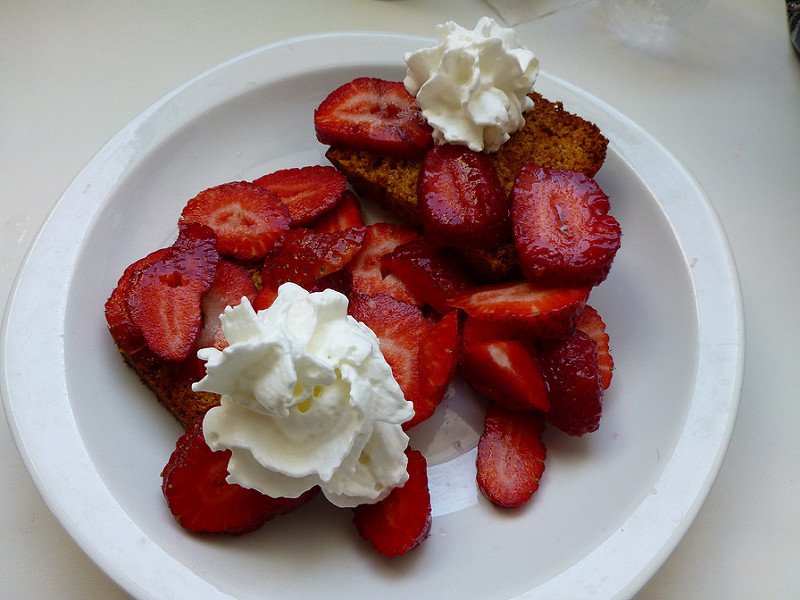 Spilling across a park near Metro Anvers, the market is a riot of colorful produce, fresh meat and cheese, and, if you're lucky, soft, spicy loaves of dark brown gingerbread (which I served up for breakfast topped with strawberries and piles of whipped cream).
5. La Bascule
If drinks and tapas are what you crave, look no farther than La Bascule. The mojitos are a particular delight and tapas are yummy. Expect deli and cheese boards, French classics like foie gras, and hints of Asian fusion with dishes featuring Korean BBQ and Thai red curry.
Happy hour is 5 to 8 and the later you come, the busier it'll get—so late eaters should book ahead. Tapas start around 6 euros each and main courses start around 15.
About the author of our foodie tips section: Gigi Griffis is a world-traveling entrepreneur and writer with a special love for all things European food. She's a pain in the butt to travel with because she'll make you go to every farmers market twice, but she's also pretty good at finding the best food a place has to offer. You can find her at gigigriffis.com.
More food in Paris
Andy and I really like food tours. Given an extra day, we would probably take another one. They are usually smaller groups and have history mixed with the tasty bits.
Paris has a bunch of different foods from chocolate, to croissants, to wine, to cheese, to neighborhood wanders. I reviewed the tour I took here and prepared a list of options if this is your thing.
Did we leave anything out? What else would you include on a 1 week Paris itinerary?
Paris and France travel planning and inspiration
Hopefully our Paris itinerary and ideas for planning one week in Paris have been helpful. The following posts provide more in-depth information about planning a trip to Paris, tours in Paris, day trips from Paris, and more. And if you're looking for a little inspiration, be sure to check out the books and movies recommended below.
Read more about Paris and France:
France movies, books, and guidebooks
Looking for other great destinations?