This guide to places to visit in France besides Paris was contributed by Leyla Giray Alyanak.
Paris is such a wonderful city you might easily get sidetracked on a trip to France. We may have ambitious plans to see plenty, but Paris captivates us and won't let us go.
Well, it's time to fight that instinct!
Because France, beyond Paris, is at least as gorgeous as the capital itself, as interesting, as culturally rewarding, and every bit as gastronomically satisfying as the City of Light (or the City of Love, if you prefer).
Places to Visit in France Besides Paris
The following five French destinations should whet your appetite for France travel beyond Paris. And like these, there are dozens more – but a curious traveler must start somewhere.
Annecy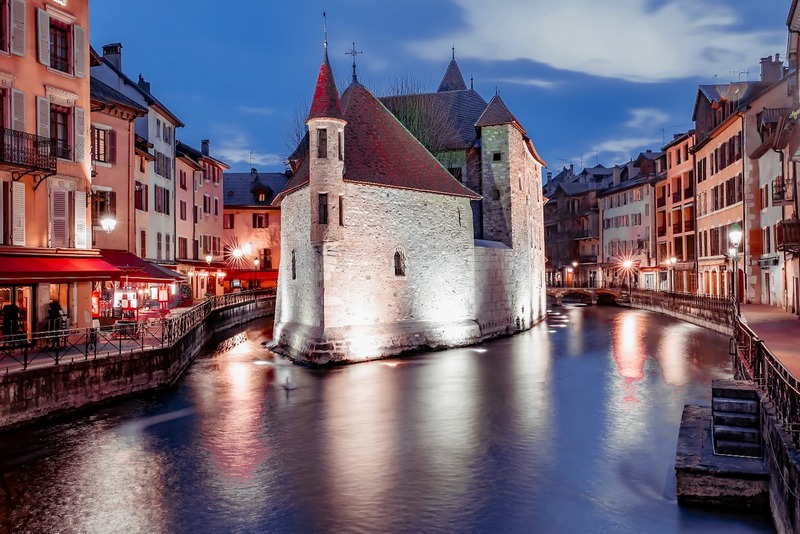 Annecy is a small town, too small to qualify as a city, but as a destination, it is among the loveliest in France. Barely half an hour by road from Geneva, it is a perfect day trip for anyone visiting Switzerland, or a wonderful weekend stopover if your French itinerary is taking you towards the Alps.
The Old Town is bordered by arcades under which an antiques market meets on the last Saturday of each month. The rest of the time, these arcades welcome shops and restaurants, many of them filled with delicious cheese specialties from the nearby Alps. Hidden among the arcades is Rigollot, a pastry shop whose chef can boast of having won the award for World's Best Pastry Chef a few years ago.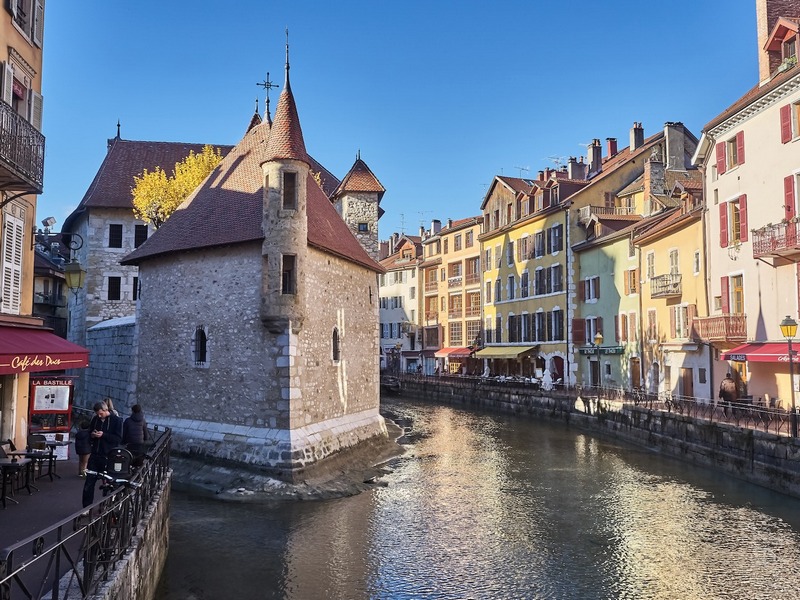 Along the arcades, the cobblestoned streets are linked by small canals and by the Thiou River, giving the town a bit of a Venetian atmosphere, minus the gondolas, of course.
In summer, flowers spill out of the many baskets positioned around town, while in winter, the nearby snow-capped mountains act as a magnet for those who want a real winter.
In addition to its Old Town, Annecy's setting along Annecy Lake – reputed to be Europe's cleanest – is a draw to visitors from around the world. You can now cycle around the lake, or drive, or boat across it.
However you choose to do it, the combination of soaring mountains and picturesque medieval villages reflected on the calm waters is a dazzling sight, whatever the season.
Lyon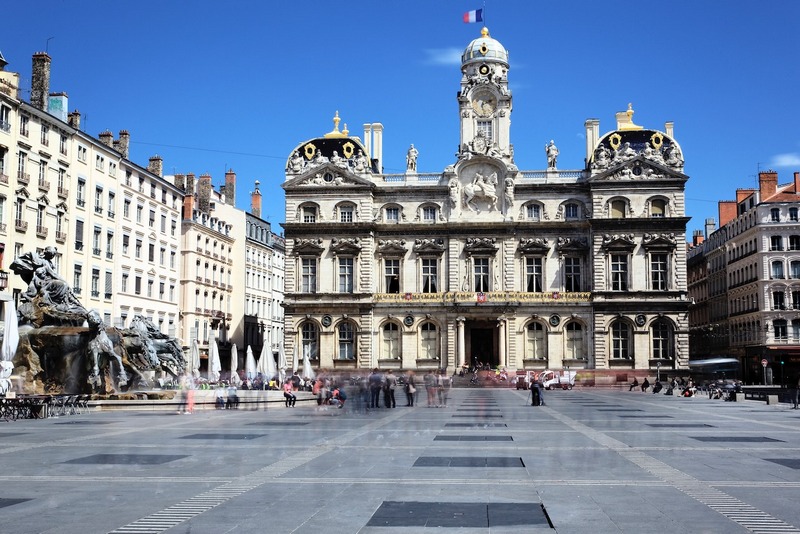 A two-hour train ride from Annecy will take you to Lyon, France's second city. If you've been to Paris several times and love the feel of urban France, then this should be your next stop.
The city has it all and you'll find plenty of things to do in Lyon, a city of culture, history, and food. Plenty of food.
Lyon's history dates back to the Romans, when it was still called Lugdunum. It is filled with remarkable ruins, along with an excellent museum to show off what is not on display out of doors.
The beauty of Lyon is that it showcases every historical period: there are marvelous classical and Renaissance buildings, beautiful Art Nouveau and Art Deco in the Brotteaux neighborhood, and stunning modern architecture, including Spanish architect Santiago Calatrava's airport train station and the spaceship-like Museum of Confluences, where the Rhone and Saone rivers meet.
Lyon was historically the scene of some of the first industrial revolts of the 19th century and for a long time was Europe's capital of silk. The silk workers may be gone but their history remains, as you can see on special tours of the silk-weaving district or in the many shops that still specialize in this soft material.
A special treat is to explore the city's many traboules, or passageways. These link streets with one another, and during the Middle Ages allowed those living on the city's hills to access the water from the river below. Later, the silk workers would use them to keep their bolts dry in the rain as they carried them down to the waiting ships below.
Lyon stands out for other reasons. The city is dotted with giant color murals depicting many facets of Lyonnaise life – more than 150 of them. But perhaps its major claim to fame is its reputation as the gastronomic capital of France, home of one of the world's most famous chefs, Paul Bocuse.
Whether you try the small bouchons, as Lyon's typical eateries are called, its Michelin-starred restaurants, the open-air riverside markets, or Les Halles Paul Bocuse, the enormous luxury food mall, you will be treated to meals that usually deserve their superlatives.
Arles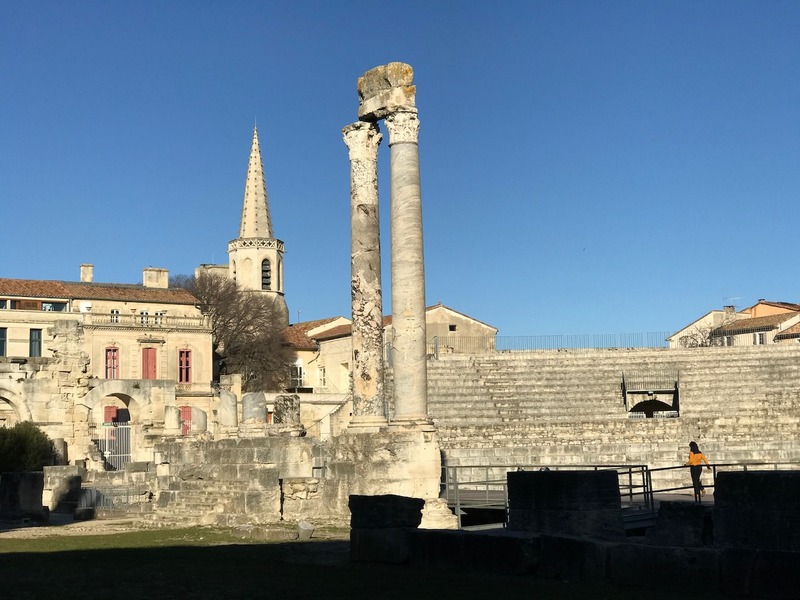 Across France, to the west of Marseille, is a town that will beckon you if you love Roman history, love Vincent van Gogh, and love nature. Yes, it can satisfy all three to perfection.
As a Roman site, Arles is among the top cities in France, with an entire old town enclave dotted with Roman ruins. The most spectacular is the arena, or amphitheater, modeled upon Rome's Colosseum and designed to hold 20,000 spectators in its heyday.
Now, it is usually used as a cultural venue, although bullfighting – sadly still a tradition in many parts of southern France – also takes place here. The arena and surrounding Roman ruins are all on UNESCO's World Heritage List.
Fans of things Roman should also visit the Antiquities Museum, which has a bust believed to depict Julius Caesar and a flat-bottomed river boat retrieved and restored almost in its entirety. (And if you'd prefer modern times, then the brand new Luma Arles, designed by Frank Gehry, might be more appropriate.)
When Vincent van Gogh arrived in Arles in the late 19th century, little did he know he would do his best work here, not to mention cut off his ear (or so legend has it) and end up mentally unstable. But his works speak for themselves and some of the most famous pieces reproduce sights from Arles.
The city provides maps or instructions that guide you to the various sites he painted, and comparing the two can be an intriguing pastime: some sights look identical to those he painted, while others require some imagination.
Arles is also a gateway to the Camargue, a giant wetland that serves as the delta of the Rhone River. If the season is right, from December to April, you'll be able to watch thousands of pink flamingos during their mating season at the ornithological park just outside town.
Push a little further and you'll reach Saintes-Maries-de-la-Mer, a long expanse of beach resort where Roma from across Europe gather each May to pay their respects to Saint Sara, a so-called Black Virgin statue kept in the church.
>>You might also be interested in this 2 week itinerary for Portugal.
Loire Valley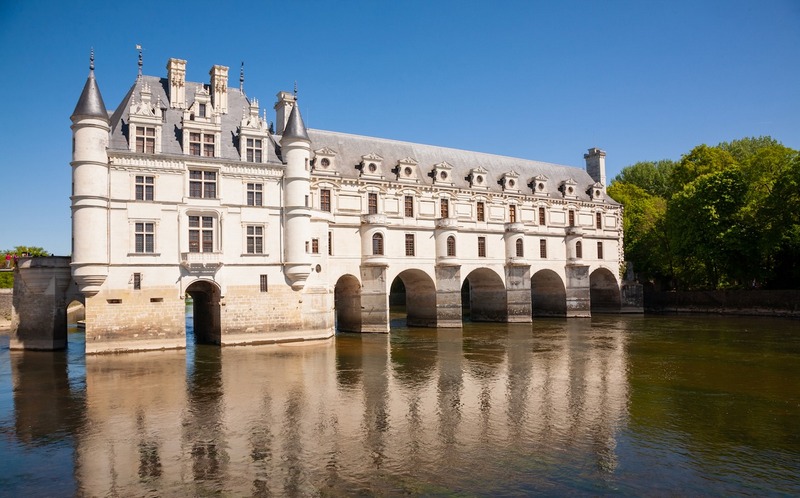 Heading back north from Arles towards Paris is the Loire Valley, that incredible collection of castles and palaces fit for kings – and built by them, some so famous they are recognized instantly. The region has some 300 chateaux and the main challenge is choosing which few to visit.
You can do this in a number of ways, and it is possible to discover the region on a day trip to the Loire Valley from Paris, whether you have a car or not.
Please note that some posts contain links that earn me a small commission at no extra cost to you.
If a day trip is all you can manage, you'll still be able to see at least two and possibly three of the following chateaux, depending on your mode of transportation:
Blois – built during different reigns by different kings, and right in the middle of town
Chambord – initially a hunting lodge but now the largest of the Loire chateaux
Chenonceau – its graceful arches stepping over the River Cher
Amboise – where Leonardo da Vincy is buried
Cheverny – with 150 hunting dogs, and the inspiration behind Marlinspike Hall, the castle in the Tintin comic strips
Editor's note: Ali and a friend took
this day tour
to the Loire Valley from Paris a few years ago and loved it. If you're planning to visit as a day tour, this is a good choice so you don't have to worry about logistics.
If a day trip is simply too short, you could base yourself in the city of Tours and visit several chateaux a day from there. However you plan it, a trip to the Loire Valley is a must for anyone interested in French history, or in the way people of a certain class lived just a few centuries ago.
Nancy
The final stop along this "outside Paris" tour de France is the city of Nancy, an hour-and-a-half by train from the capital.
What sets Nancy aside is its position as the Art Nouveau hub of France. If this is a style you admire, you'll find more of it in Nancy than anywhere else.
At the end of the 19th century, when northeastern France was annexed by Germany after France lost the Franco-Prussian War, residents were given a choice to stay in Germany or return to France. Many returned, including artists and designers who used the city as a base to develop their artistry.
Two major Art Nouveau sites are musts on a visit to Nancy. The first is the Villa Majorelle, home of furniture designer Louis Majorelle, with all its original furnishings and decor. The other is the Museum of the Ecole de Nancy, as that artistic school was called.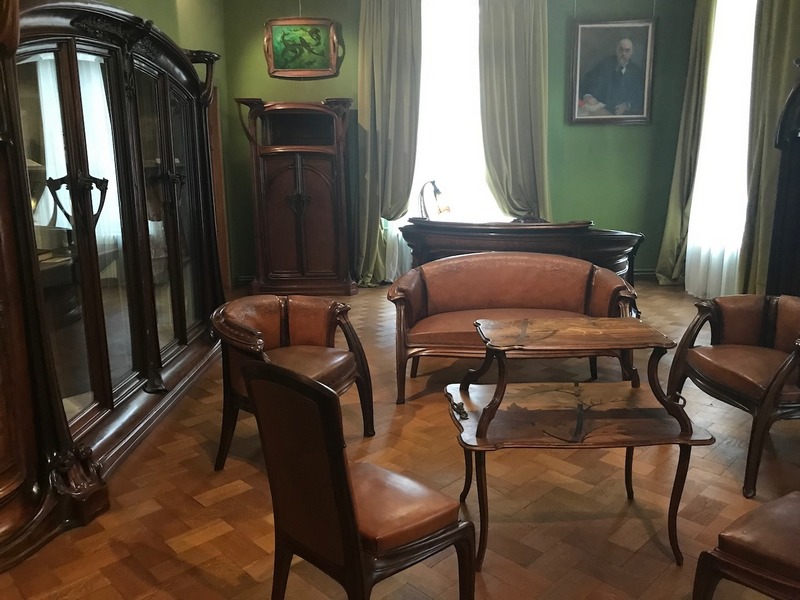 You can expand your Art Nouveau explorations by visiting the basement Daum glass collection in the Museum of Fine Arts or by strolling around the Parc Saurupt, an entire neighborhood of Art Nouveau houses that miraculously escaped the 20th-century wave of destruction that made way for modern structures.
Nancy is not only about Art Nouveau, however, and its majestic gated square, the Place Stanislas, is gigantic, having won the coveted title of "Favorite monument of the French" in 2021. It is part of a three-square complex now protected by UNESCO, and on balmy evenings, this is where Nancy gathers. Have a coffee in one of its many cafes or better yet, a meal on a terrace, watching life go by.
—
These five French destinations are only a start, and once you venture outside Paris, you may find you keep wanting more. Discovering places to visit is not the problem – it's deciding which ones to leave out.
About the author: Leyla Giray Alyanak is a Franco-Canadian journalist living in France, where she runs Offbeat France, a magical blog that tries to go beyond the baguette and discover the unusual and less visited corners of the country.
You might also enjoy: