Below is the ultimate 2 weeks in Portugal itinerary for you to see and experience the best and most beautiful parts of this magical country.
Welcome to Portugal, a country brimming with captivating history, stunning landscapes, and warm hospitality. With two weeks in Portugal, you have the perfect opportunity to immerse yourself in the rich culture and diverse attractions that this country has to offer.
From the vibrant city life of Lisbon and Porto to the picturesque coastal towns of the Algarve and the enchanting beauty of the Douro Valley, this Portugal itinerary will take you on a remarkable journey through this captivating country.
Get ready to explore historic landmarks, indulge in delicious cuisine, soak up the sun on pristine beaches, and discover the hidden gems that make Portugal so unique. Portugal is one of the warmest places in Europe in winter – ideal for a winter sun getaway!
So pack your bags, embrace the warmth of the Portuguese people, and get ready to embark on a two-week adventure that will create memories to last a lifetime.
2 Weeks in Portugal
Here's how to spend two weeks in Portugal.
Please note that some posts contain links that earn me a small commission at no extra cost to you.
Day 1-3: Lisbon (3 nights)
Start your two-week Portugal journey in the captivating capital city of Lisbon. With its rich history, charming neighborhoods, and vibrant culture, Lisbon offers a perfect introduction to Portugal. This is also one of the safest places in Europe, ideal for a girls trip.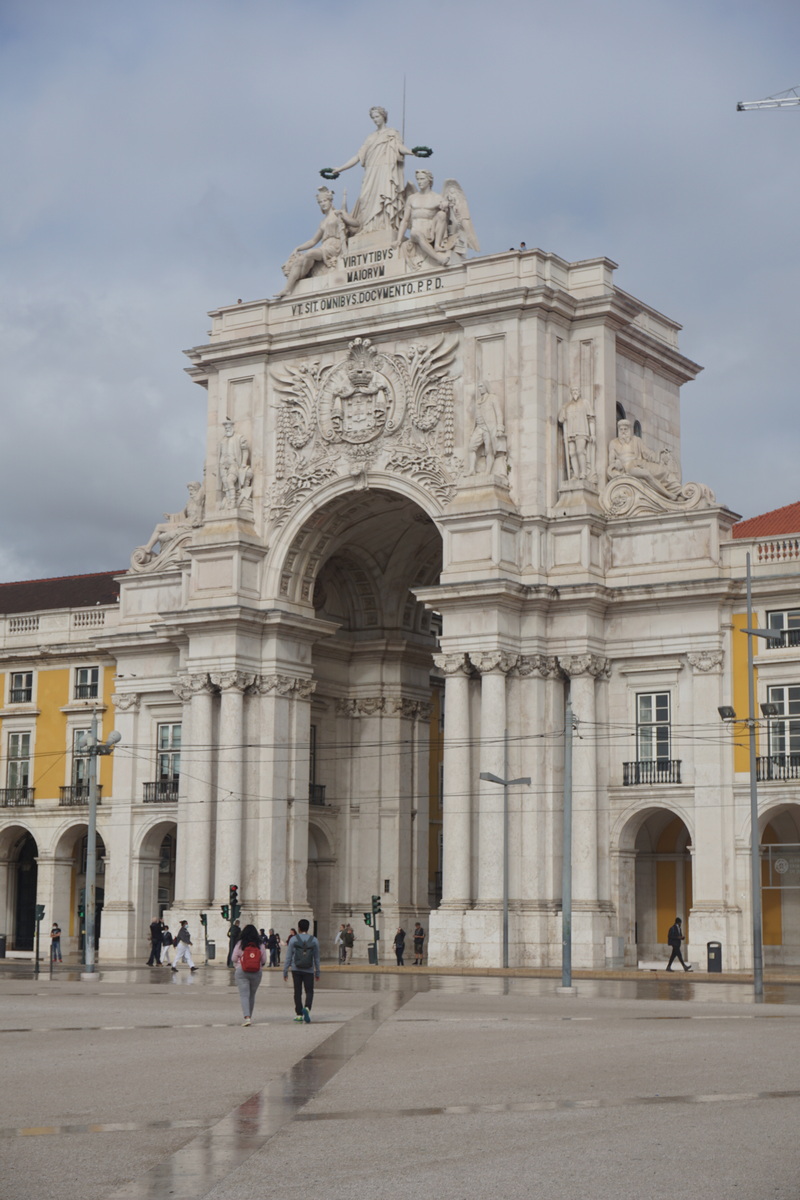 Things to do in Lisbon
Explore Alfama: Get lost in the narrow streets of Alfama, the oldest neighborhood in Lisbon. Visit São Jorge Castle for panoramic views of the city and wander through the neighborhood's quaint alleys and squares.
Discover Belém: Head to Belém to visit iconic landmarks like Belém Tower and Jerónimos Monastery, both UNESCO World Heritage sites. Don't miss trying the famous pastel de nata at the historic Pastéis de Belém bakery.
Take a tram ride: Hop on Tram 28, a classic yellow tram that traverses the city's picturesque streets. This tram route takes you through historic neighborhoods like Graça, Mouraria, and Baixa, allowing you to soak up the local atmosphere.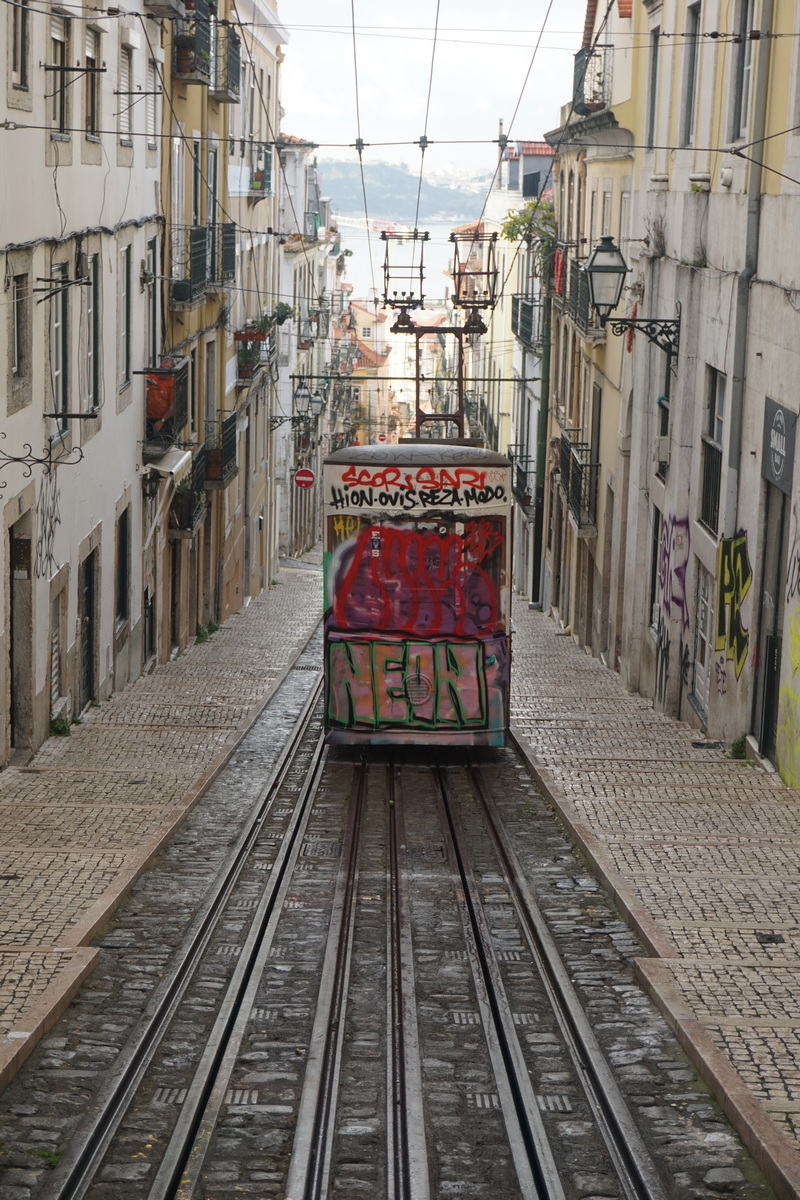 Visit LX Factory: Explore the creative hub of LX Factory, located in an industrial complex. Here, you'll find art galleries, trendy shops, cafes, and vibrant street art.
Enjoy the nightlife: Lisbon's nightlife is vibrant and diverse. Experience the lively atmosphere of the Bairro Alto district, known for its bars and music venues. Alternatively, head to Cais do Sodré or the trendy LX Factory area for more options.
How to get around
Lisbon has an efficient public transportation system. You can use trams, buses, and the metro to navigate the city. Purchase a rechargeable Viva Viagem card for easy access to all modes of transportation. Taxis and ride-sharing services are also readily available.
Where to stay
Lisbon offers a wide range of accommodations to suit different budgets and preferences. Popular areas to stay in include Baixa, Chiado, and Bairro Alto. Consider booking a hotel or apartment centrally located for easy access to attractions and public transportation.
Top pick for where to stay in Lisbon:
Hotel da Baixa
Lisbon's culinary scene
Indulge in traditional Portuguese cuisine during your stay. Don't miss trying bacalhau (salted codfish), grilled sardines, and hearty dishes like cozido à portuguesa (meat and vegetable stew). Explore the local food markets, such as Mercado da Ribeira or Time Out Market, for a variety of culinary delights.
Top food tours in Lisbon:
Editor's note: Ali and Andy have taken all of these tours, and they were fantastic. You can't go wrong with any of them.
With its captivating history, charming neighborhoods, and vibrant atmosphere, Lisbon will set the perfect tone for your two-week adventure in Portugal. Make sure to take your time exploring the city's treasures and savoring the unique experiences it offers.
Day 4-6: Porto (3 nights)
After immersing yourself in the wonders of Lisbon, it's time to head north to the charming city of Porto. Known for its port wine, stunning architecture, and picturesque setting along the Douro River, Porto offers a delightful blend of history and culture.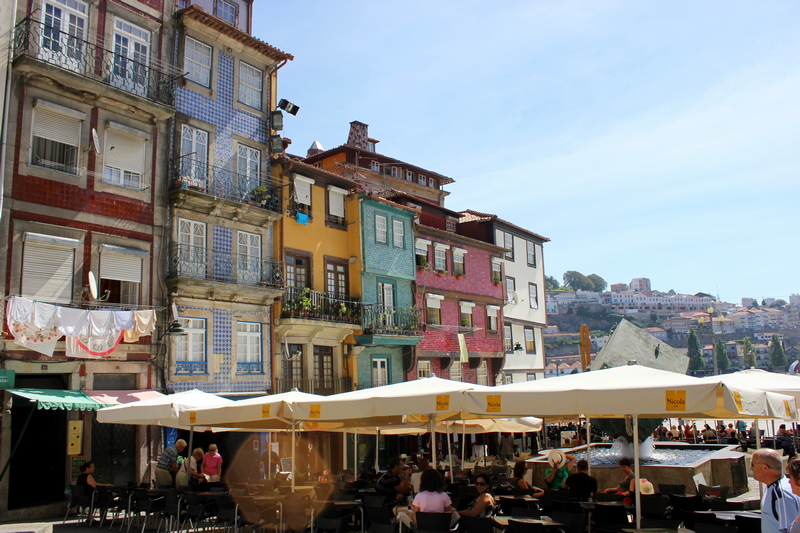 Things to do in Porto
Explore the Ribeira district: Wander through the colorful streets of Ribeira, a UNESCO World Heritage site. Admire the traditional houses, narrow alleys, and enjoy panoramic views of the Douro River. Cross the iconic Dom Luís I Bridge to Vila Nova de Gaia and visit the port wine cellars.
Visit Livraria Lello: Step into the magical world of Livraria Lello, one of the most beautiful bookstores in the world. Its stunning neo-Gothic architecture and grand staircase inspired J.K. Rowling while writing the Harry Potter series.
Take a river cruise: Embark on a leisurely boat cruise along the Douro River. Enjoy the scenic views of the vineyard-covered hillsides, charming villages, and the iconic Rabelo boats. This is especially romantic during sunset!
Visit São Bento Station: Admire the stunning azulejo (ceramic tile) panels in São Bento Station, depicting scenes from Portuguese history. This architectural gem is a must-visit for its beauty and historical significance.
Explore the gardens of Palácio de Cristal: Take a relaxing stroll through the enchanting gardens of Palácio de Cristal. Enjoy the breathtaking views of Porto and the Douro River from its terraces.
How to get around
Porto has a well-connected public transportation system, including buses, trams, and the metro. Consider purchasing an Andante card for easy access to public transportation. Walking is also a great way to explore the city, as many attractions are within a reasonable distance from each other.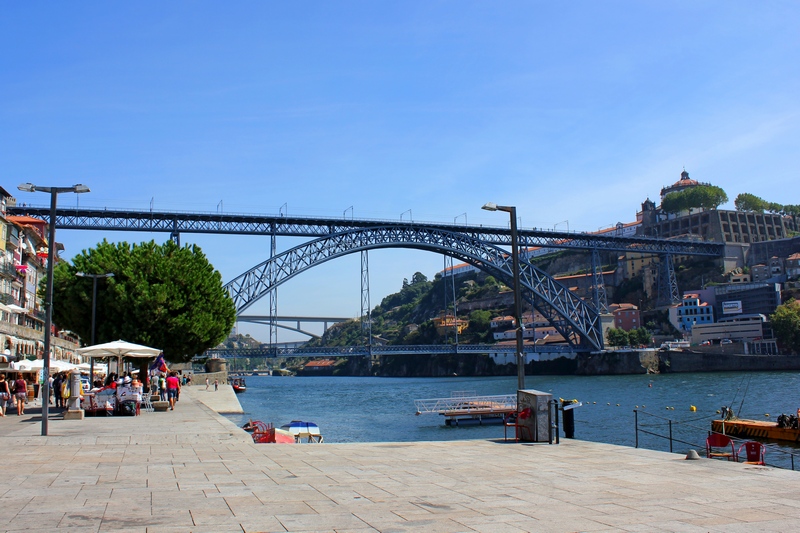 Where to stay
Porto offers a range of accommodations, from boutique hotels to guesthouses and apartments. The Ribeira district and the nearby neighborhoods of Sé and Miragaia are popular choices due to their central location and proximity to the city's main attractions.
Porto's culinary scene
Indulge in the local cuisine of Porto, which includes dishes like francesinha (a hearty sandwich), bacalhau à Gomes de Sá (codfish dish), and the iconic pastel de nata. Don't forget to pair your meals with a glass of port wine, produced in the nearby Douro Valley. Porto is another great city for a food tour like this one.
Porto's charm, historical significance, and delicious gastronomy make it a must-visit destination during your two-week journey in Portugal. Take your time to explore its narrow streets, taste its flavors, and embrace its unique atmosphere.
Day 7-9: Douro Valley (3 nights)
It's time to venture into the scenic Douro Valley, a UNESCO World Heritage site known for its stunning vineyards, winding river, and charming villages. This region is the heart of Portugal's wine country and offers a serene and picturesque setting.
Things to do in the Douro Valley
Visit vineyards and wineries: Explore the vineyards and wineries that dot the Douro Valley. Take guided tours, learn about the wine making process, and indulge in wine tastings. Quinta do Seixo, Quinta do Vallado, and Quinta do Crasto are just a few renowned wineries worth visiting.
Take a scenic boat ride: Embark on a relaxing boat ride along the Douro River. Admire the terraced vineyards that line the hillsides and soak in the breathtaking views of the valley. Some boat tours also offer traditional Portuguese meals and wine on board.
Explore charming villages: Discover the picturesque villages scattered throughout the Douro Valley. Visit Pinhão, known for its beautiful train station covered in traditional blue tiles, and explore its charming streets. Take time to wander through small villages like Peso da Régua and Provesende, where you can experience the local way of life.
Enjoy a traditional meal: Sample traditional Douro Valley cuisine, which often features hearty dishes like roasted meats, locally sourced vegetables, and regional cheeses. Pair your meal with a glass of delicious local wine.
How to get around
To explore the Douro Valley, it's best to rent a car or hire a private driver. This will give you the freedom to visit various vineyards and villages at your own pace. Roads in the Douro Valley can be winding, so be prepared for scenic drives.
Where to stay
The Douro Valley offers a range of accommodations, including vineyard estates, charming guesthouses, and luxury hotels. Consider staying in Pinhão or Régua, which are well-positioned for exploring the region. Many accommodations offer breathtaking views of the valley and the river.
Douro Valley's culinary scene
Indulge in the regional delights of the Douro Valley, such as roasted suckling pig, traditional Portuguese codfish dishes, and locally produced olive oil. Don't forget to try the renowned Port wine, which is a specialty of the region.
The Douro Valley's serene beauty, vineyard-covered landscapes, and rich cultural heritage make it a must-visit destination during your two-week trip to Portugal. Take your time to savor the flavors, appreciate the scenery, and immerse yourself in the relaxed atmosphere of this enchanting region.
Day 10-12: Algarve (3 nights)
As you enter the second week of your Portuguese adventure, it's time to head to the stunning Algarve region. Known for its golden beaches, crystal-clear waters, and picturesque coastal towns, the Algarve offers a perfect mix of relaxation and exploration.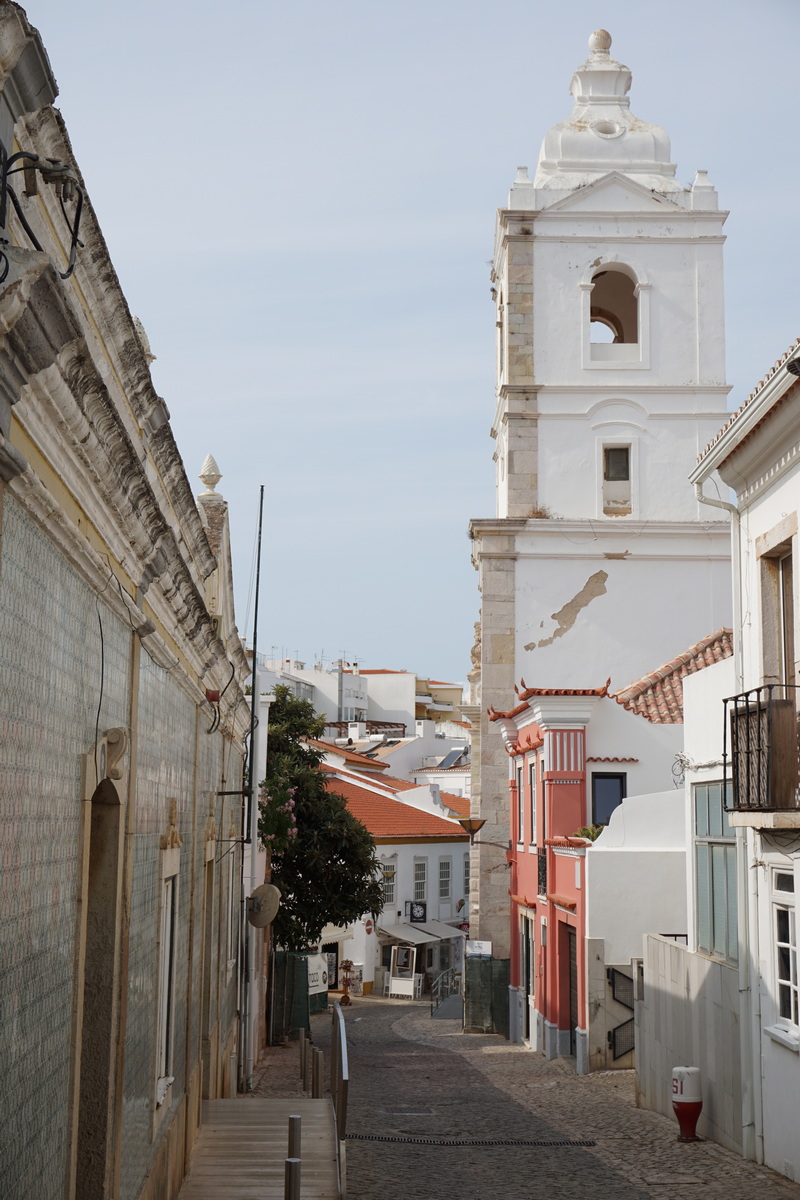 Things to do in the Algarve
Relax on the beaches: The Algarve is famous for its pristine beaches. Spend your days soaking up the sun, swimming in the turquoise waters, and enjoying the stunning coastal scenery. Some popular beaches include Praia da Marinha, Praia da Falésia, and Praia da Dona Ana.
Explore the coastal towns: Visit charming towns in the Algarve like Lagos, Albufeira, and Tavira. Wander through their historic centers, discover hidden alleyways, and immerse yourself in the local culture. Don't miss the beautiful cliffs and rock formations along the coastline.
Take a boat tour: Embark on a boat tour to explore the dramatic sea caves and grottoes that dot the Algarve's coastline. Choose from various options, including guided tours or private charters, to discover the hidden gems of the region.
Visit Sagres and Cape St. Vincent: Take a day trip to the southwestern tip of Portugal and explore Sagres. Visit the Fortaleza de Sagres, a historic fortress, and enjoy the panoramic views. Nearby, Cape St. Vincent offers breathtaking cliffside views and is known as the southwesternmost point of mainland Europe.
Algarve sightseeing tours and experiences
Enhance your time in the Algarve with a tour. You'll learn about the region, culture, or food, and you'll see and experience things you couldn't on your own. Here are a few we recommend:
How to get around
The easiest way to explore the Algarve is by renting a car. This gives you the freedom to visit different beaches, towns, and attractions at your own pace. Public transportation, such as buses and trains, is available but may have limited coverage in certain areas.
Where to stay
The Algarve offers a range of accommodation options, from luxury resorts to budget-friendly guesthouses and apartments. Consider staying in popular towns like Lagos, Albufeira, or Faro for easy access to the region's attractions and amenities.
Algarve's culinary scene: Sample the fresh seafood dishes that the Algarve is famous for, including grilled sardines, cataplana (a seafood stew), and grilled octopus. Explore the local markets and restaurants to savor the flavors of the region, and don't forget to pair your meals with a glass of Vinho Verde or Algarve wine.
The Algarve's stunning beaches, charming towns, and delicious cuisine make it a highlight of any visit to Portugal. Take your time to unwind, enjoy the coastal beauty, and create lasting memories in this picturesque region.
Day 13-14: Sintra and Cascais (2 nights)
As your two-week adventure in Portugal comes to a close, spend your final days exploring the magical towns of Sintra and Cascais. Located near Lisbon, these destinations offer a perfect blend of natural beauty, historical treasures, and coastal charm.
Things to do in Sintra & Cascais
Discover Sintra's palaces: Visit the enchanting Pena Palace, a colorful fairy-tale castle perched atop a hill. Explore the mystical Quinta da Regaleira, known for its beautiful gardens and hidden tunnels. Don't miss the Moorish Castle with its panoramic views of the surrounding area.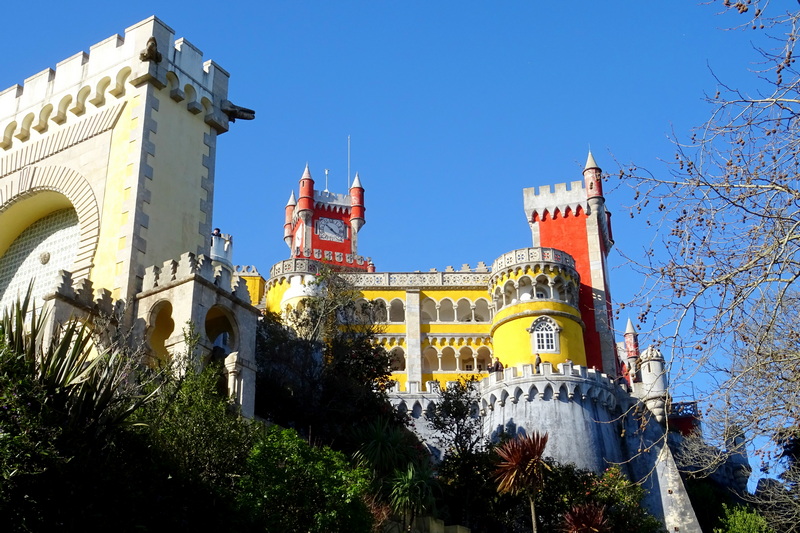 Wander through Sintra's historic center: Explore the narrow streets of Sintra's historic center, lined with charming shops, cafes, and traditional Portuguese houses. Take your time to soak up the atmosphere and indulge in local pastries like travesseiros and queijadas.
Visit Cabo da Roca: Take a short trip to Cabo da Roca, the westernmost point of continental Europe. Enjoy breathtaking coastal views and explore the lighthouse perched on the cliffs.
Relax in Cascais: Head to the coastal town of Cascais and unwind on its sandy beaches. Take a leisurely stroll along the waterfront promenade and admire the picturesque scenery. Don't miss a visit to Boca do Inferno, a dramatic cliff formation.
We highly recommend this Sintra-Cascais private tour from Lisbon to get the best experience in this area.
How to get around
To explore Sintra and Cascais, you can take a regional train from Lisbon to Sintra. Once in Sintra, local buses or taxis are available to reach the various attractions. To travel from Sintra to Cascais, you can take a scenic train ride along the coast. Both towns are walkable, so you can explore their respective centers on foot.
Where to stay
In Sintra, consider staying in a historic hotel or guesthouse near the town center. In Cascais, waterfront accommodations or boutique hotels in the town center offer convenient access to the beach and local attractions.
Sintra and Cascais' culinary scene
Indulge in delicious seafood dishes in Cascais, such as fresh grilled fish or seafood rice. In Sintra, try traditional Portuguese cuisine at local restaurants or sample the famous queijadas pastry. Pair your meals with a glass of regional wine.
Sintra and Cascais offer a perfect blend of history, natural beauty, and coastal charm, providing a delightful end to your two week journey in Portugal. Take your time to immerse yourself in the enchanting atmosphere, enjoy the coastal views, and savor the last moments of your unforgettable Portuguese adventure.
I hope this itinerary for 2 weeks in Portugal is helpful as you plan your trip to this beautiful country.
About the author: Samantha Karen is the visionary behind Sam Sees World, a travel blog that captures remarkable journeys across the globe. As an intrepid adventurer in her twenties, Samantha embarks on a mission to embrace the unfamiliar, while documenting her experiences to ignite wanderlust in fellow explorers. Immerse yourself in the captivating world of Sam Sees World, where you'll find invaluable insights on the finest attractions and unforgettable encounters. Ask yourself this: when was the last time you did something for the first time?
You might also enjoy: