Are you wondering, is Lisbon worth visiting? The capital of Portugal has grown in popularity in recent years, and my husband and I have visited several times because we quite enjoy it there. I've put together a list of reasons to visit Lisbon to encourage you to travel there.
So why visit Lisbon? History, food, beauty, sunshine – just to name a few reasons why Lisbon is a fantastic city to visit.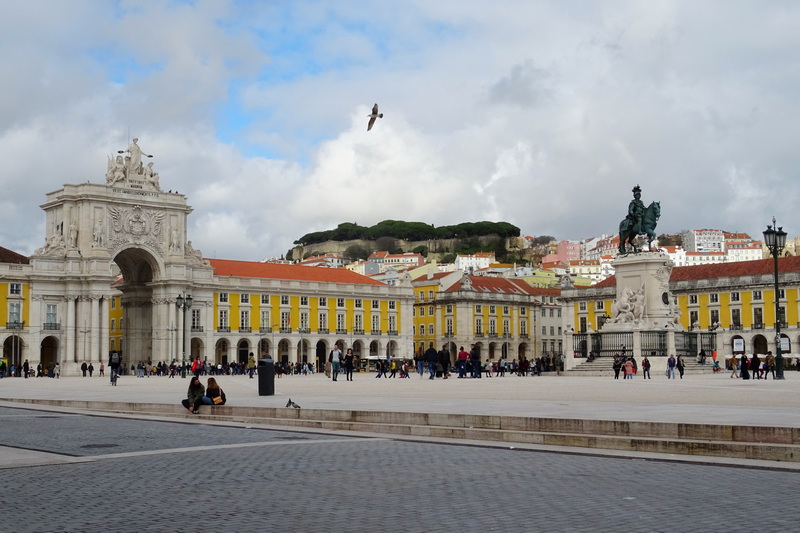 Is Lisbon worth visiting?
The short answer is YES. Lisbon is a wonderful city, and there are so many reasons to visit. Keep reading to see why you should visit Lisbon.
Please note that some posts contain links that earn me a small commission at no extra cost to you.
Top tours to book in Lisbon
Sightseeing tours are a great way to see a lot of important attractions while learning interesting history about them from an expert. Here are a few tours we recommend for your trip to Lisbon:
Where to stay in Lisbon
Andy and I have visited Lisbon many times, and our favorite hotel is Hotel da Baixa. It's a wonderful hotel, very comfortable, close to many tourist attractions and restaurants, and we've stayed there twice.
Lisbon is gorgeous
Lisbon has interesting architecture, just one of the things that makes the city so beautiful. The buildings are a good mix of historical and modern, and you'll see gorgeous colorful tiles on many of them.
It's a hilly city, and those hills make for some dramatic skylines and views. Aesthetically, Lisbon is a fantastic city to explore as it pulls you in with its beautiful scenery.
Lisbon has delicious food and wine
Portuguese food is delicious, and you can find a little bit of everything in Lisbon. You can try lots of traditional dishes like bifana (pork sandwich) and seafood, as well as cuisines they've brought back from former colonies, such as Mozambique, India, Brazil, and more.
It's also a country of tasty wine, including port wine, and you can try lots of different varieties in Lisbon.
I highly recommend taking a food tour to learn about the local food. They are so much fun, and I aim to take at least one food tour in every city I visit when I travel.
In total, Andy and I have taken 3 food tours in Lisbon over the years:
These were all fantastic tours, and I don't think you could go wrong with any of them.
Lisbon is affordable
The city is getting more and more popular, so prices are going up, but Lisbon is still rather cheap when compared to other major European cities like London or Paris.
You can eat cheap here, transportation is affordable, and there are lots of inexpensive or free things to do in Lisbon. If you're traveling on a budget, Lisbon is a city you can enjoy without stressing your wallet.
Lisbon has wonderful weather
Located in the southwest corner of Europe, Lisbon has some of the nicest weather on the continent. Lisbon has roughly 300 days of sun a year, so your chances of having good weather while visiting are high.
It can be a little windy, and winter temperatures can be a little chilly, but overall, Lisbon is a warm city to visit. Summertime can get quite hot. Lisbon in April is lovely, and in general, visiting in spring or autumn is a good time for warm weather without getting too hot. And Lisbon is just close enough to the Atlantic for a wonderful scent of sea air all year round.
>>Read: What to do in Malaga, Spain: Exploring Wine and Castles
Lisbon is loaded with history
Lisbon is the second oldest cities in Europe, beat out by only Athens. That's right, it's even older than Rome. This means you can find thousands of years of history here.
Learn about Lisbon's history at various museums, explore neighborhoods with layers of history, and see the influences of many different cultures who have called Lisbon home at some point.
A great way to see the city and learn about its history is with a guided tour. Here are a few we recommend:
Lisbon has lots of sights and activities
If you enjoy sightseeing, Lisbon is the perfect city for your next vacation. There are so many things to do in Lisbon, I couldn't possibly list them all here, but here are a few of the highlights:
Belem Tower: Check out one of Lisbon's most iconic landmarks. It was built in the early 1500s and used to defend the city.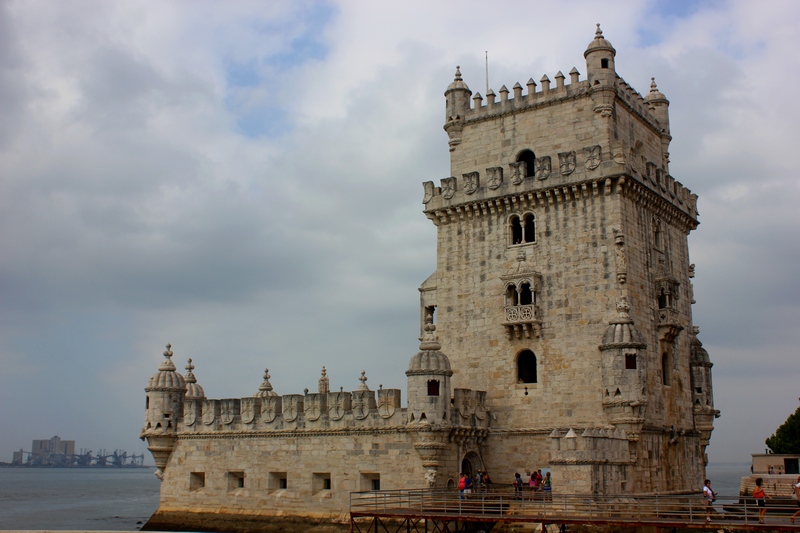 Jerónimos Monastery: The impressive Jerónimos Monastery dates back to the 16th century, and it's easy to combine with Belem Tower. Buy a skip the line ticket in advance to save time.
St George Castle: You can see this castle high on a hill from central Lisbon, and it's really worth going in to see it as well. Not only is the castle impressive, but there are beautiful peacocks roaming around too.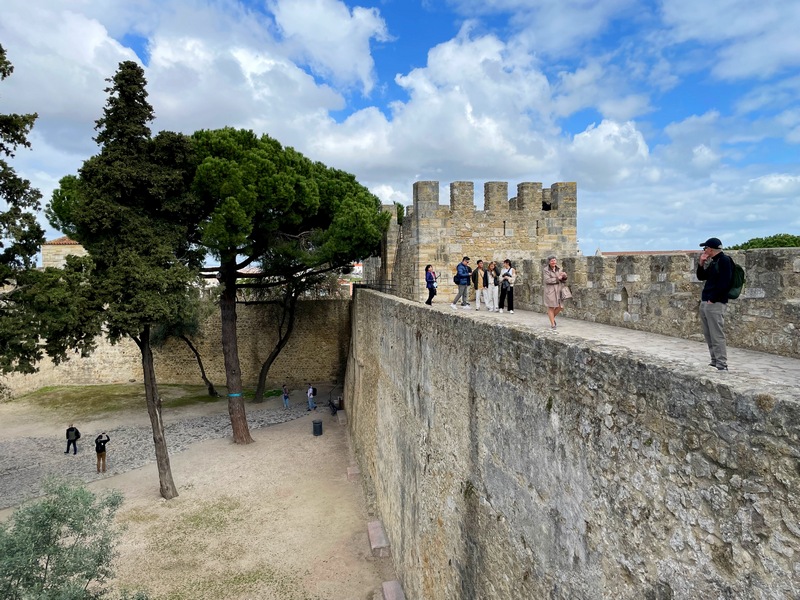 Lisbon Oceanarium: This is one of Europe's largest aquariums, and it's quite impressive. There are different sections focused on different oceans of the world, and it's fun for both kids and adults.
Praça do Comércio: One of the largest squares in Europe, this gorgeous waterfront square is worth seeing. Walk through, stop for some photos, and continue for a stroll along the water.
Viewpoints: Lisbon has so many great viewpoints! The Santa Justa elevator is one of the most popular elevators, and while you can wait in the horribly long line to ride it up for views, it's not the only way up there.
Instead go into the nearby mall here and take the elevator to the 5th floor, walk left through the mall until you can go down a short flight of stairs and back outside onto R. Garret, a busy shopping street.
Then make your way to these gorgeous church ruins, and you'll be just a few steps away from the viewing platform. No lines, no elevator fees, but all the same views.
A few other amazing places for views of Lisbon are Miradouro de São Pedro de Alcântara and Graça Viewpoint. And of course there are great views from St George Castle.
Lisbon is well connected
As the capital of Portugal, Lisbon is will connected to other parts of Portugal, Europe, and beyond. You can easily get flights from North America, South America, and just about anywhere else.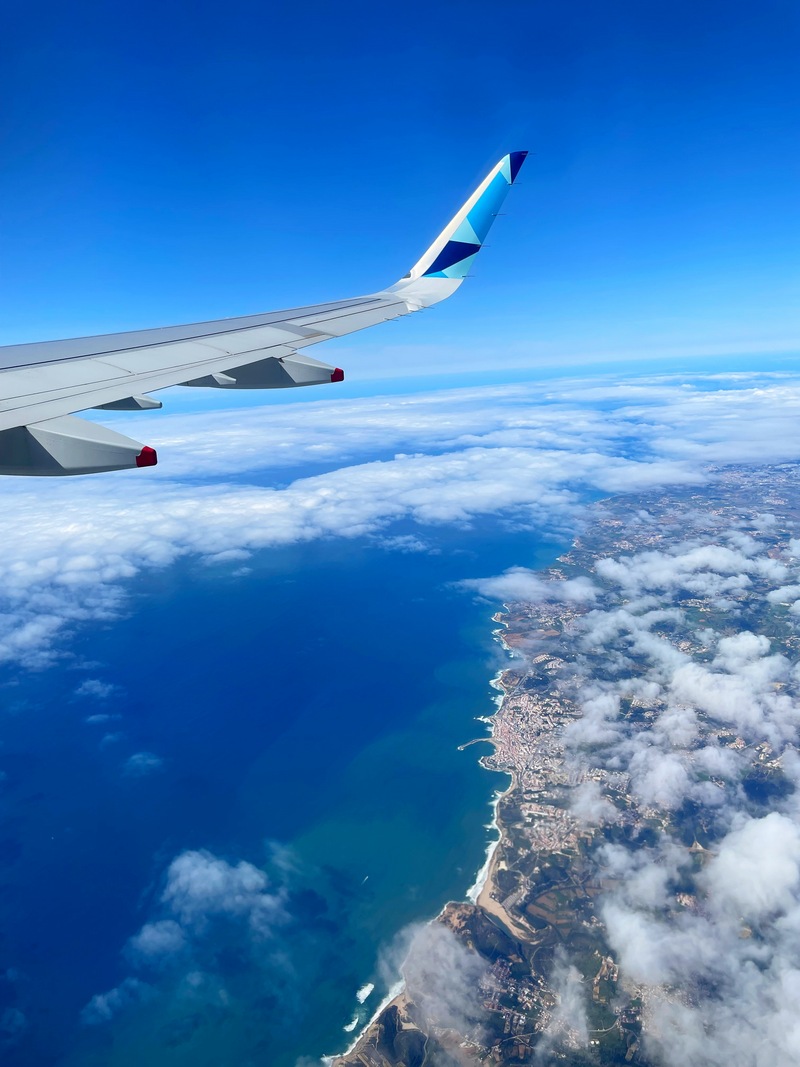 And if you're coming from another part of Europe, you can easily find flights to get there. Berlin to Lisbon is a 3.5 hour flight, so it's not so bad for us.
It's also easy to get to other parts of Portugal to explore more of the country. I used Omio to easily book train tickets to Coimbra without having to worry about figuring out the Portuguese train website.
If you're going to a smaller town that doesn't have rail connections, FlixBus has a good network of bus routes in Portugal. Andy booked a ticket for only 5 euros to get from Lisbon to Leiria.
There are also many train and bus routes to other parts of the country, such as the Algarve in the south and Porto in the north.
Lisbon makes a great base for day trips
Lisbon is wonderful, and you could easily spend several days or more exploring the city. But there are also lots of great destinations for day trips from Lisbon that are worth visiting.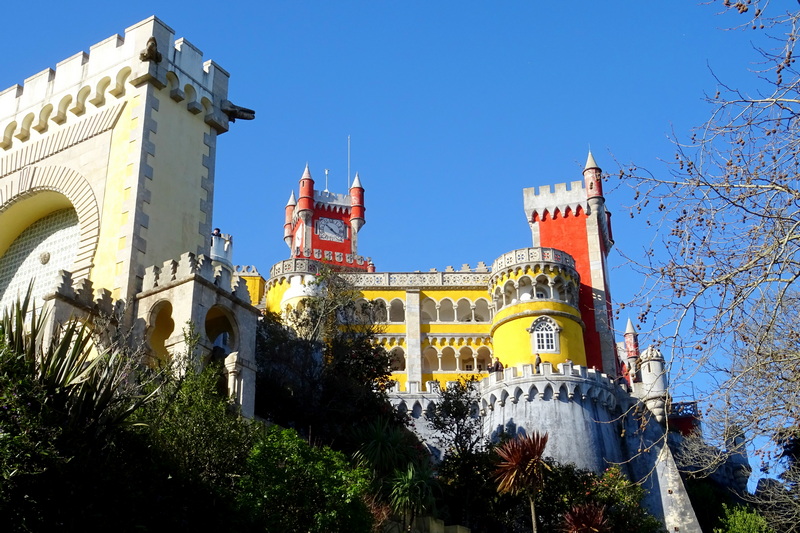 We took this Sintra-Cascais Private Tour from Lisbon, and it was really wonderful. Not only did we get to visit Sintra, possibly the most popular day trip from Lisbon, but also saw several palaces, coastal areas, the westernmost point of continental Europe, and more.
Lisbon has a great vibe
I can't quite put my finger on it, but one of the reasons I think Lisbon is a great city to visit is the vibe. Maybe it's all that sunshine, but the people are friendly and the entire atmosphere and vibe of the city is wonderful.
We've been to Lisbon several times, and we will keep going back for many reasons, but the friendly, laid-back vibe is definitely one of them.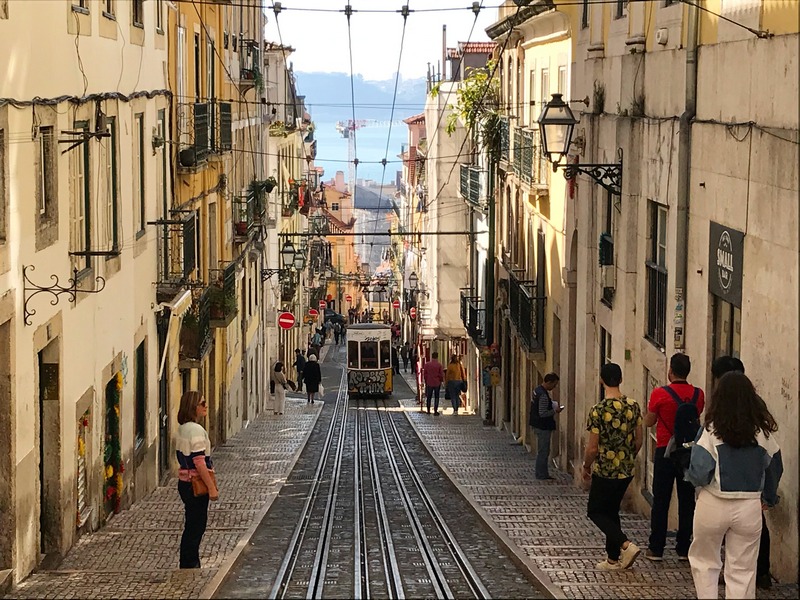 Lisbon is easy to get around
Lots of Lisbon's main sights are within walking distance, but for the ones that are farther out, you can easily use Lisbon's public transport system. Buses, trams, and subways will take you to many different parts of the city.
And if you're confused by public transport or the route is inconvenient or slow, Uber is widely used – and cheap – in Lisbon. As much as I prefer using public transport when I travel, sometimes Uber was simply the best option.
How many days in Lisbon do you need?
I would recommend spending at least 3 days in Lisbon. You need enough time to see the sights, explore different neighborhoods, and enjoy a variety of delicious food. If you plan on taking any day trips, I'd add on another day or two.
Hopefully these reasons to visit Lisbon will convince you that Lisbon is worth visiting and that you should plan your trip there soon. It has quickly become one of my favorite cities, and I can't wait to go back for yet another trip.
You might also enjoy: