You've finally decided to take that trip you've been dreaming about for years. You've chosen a destination and read all about it in a guidebook or online.
But how much will this trip cost? How much money do you need for daily expenses while you're traveling? When can you afford to go on this vacation?
Travel expenses can vary greatly depending on how you like to travel, so it's important to make a travel budget early on. Here's how to budget for travel and take that dream vacation.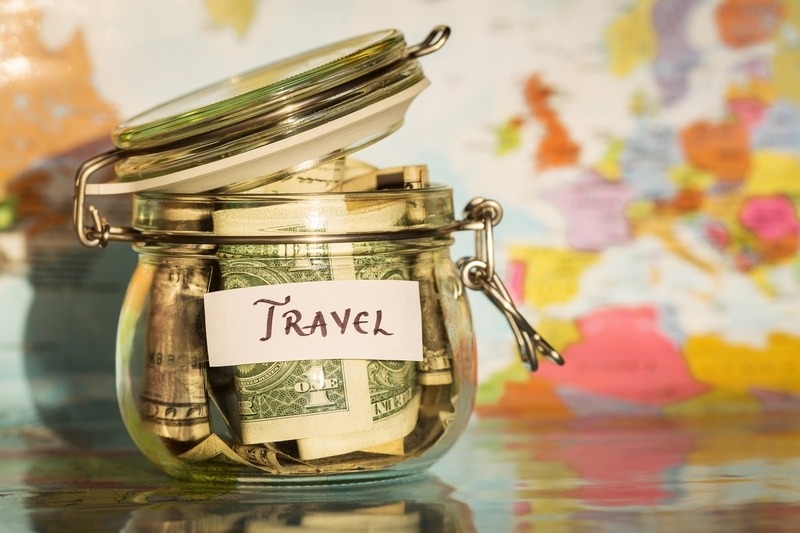 Make a budget for major transportation
You need to get to your vacation destination, and unless you're just driving a few hours away from home, this will probably be a big part of your budget.
In my example at the bottom of the post, you can see that airfare accounted for nearly half of the travel budget. Start your research here to get an estimate for what this will cost. Finding cheap flights will greatly reduce your travel budget.
If you're going from one continent to another, this probably means looking at airfare. If you're going a shorter distance, it's worth looking into other forms of transportation to see which works best for you.
Make a budget for other transportation
Chances are you will need transportation once you arrive at your destination. Public transportation is a great option in most cases because it's inexpensive and it gives you a more local perspective.
A simple search on the internet for public transportation in the city you're going to should lead you to how much tickets cost. Also factor in taxis if you think you might need a taxi from the airport or within the city.
Do you have more than one city on your itinerary? Research your options for getting from one place to the next. Bus, train and boat prices are typically easy to find online. Add these costs to your trip budget.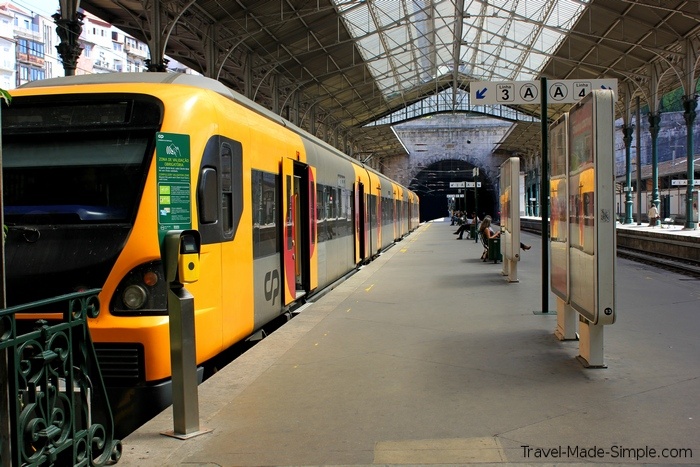 Make a budget for your accommodation
Lodging can also be a big part of your budget depending on where you like to stay. Decide what type of accommodation you prefer, whether it's hotels, hostels or guesthouses, or apartment rentals, read the reviews, and see what the prices are for the area you want to visit.
Be sure to multiply by the number of nights you will be there. Remember, the point is not to choose the exact place you will stay, but to get an idea of what lodging costs in the destinations you're going to.
Make a budget for food
Food is usually the hardest area for me to estimate what I will spend. But think about where you're going.
If you're traveling to western Europe, Australia or New Zealand, eating out will probably cost you approximately the same as it does in the US or Canada, maybe even a little bit more. If you're going to South America or Southeast Asia, it should be cheaper in most cases.
Since it's harder to get exact numbers for food, use your best judgement. For travel in Europe, a good estimate per day per person US$15 for lunch, US$20 for dinner, and a few more dollars for extras like a bottle of water or soda during the day. This does not include alcohol.
Also, keep in mind that you can eat for a lot less than that if you don't eat at expensive touristy places. And remember that most places outside of the US don't do free refills.
If you want to tighten up on your food budget, look for hotels or guesthouses that include breakfast. Consider apartment rentals where you will have access to a kitchen.
Even if you buy groceries and cook just a few times and always eat breakfast in the apartment, you will save money on your trip budget.
Make a budget for activities
Will you be taking any tours on your vacation? Are there entrance fees for museums, parks, ruins, or other attractions? Do you plan on doing something more expensive like scuba diving or a hot air balloon ride?
Add up these travel costs too, and make sure you know what is and is not included.
Do you like to shop when you travel? If you only buy a few postcards, you won't need to budget much here.
But if you're going to Paris and you want to go on a high fashion shopping spree, leave yourself plenty of room in your travel budget.
Please note that some posts contain links that earn me a small commission at no extra cost to you.
Travel budget example
As an example, let's say you're planning a trip to Munich, Germany and Salzburg, Austria for you and one other person from April 5th to April 14th. I used Atlanta as a home base because that's where I used to live.
You want to take a day trip from Munich to Neuschwanstein Castle, and you want to take a Sound of Music tour in Salzburg. You plan on staying in moderate hotels or guesthouses, and shopping will be kept to a minimum. (All prices are in US dollars.)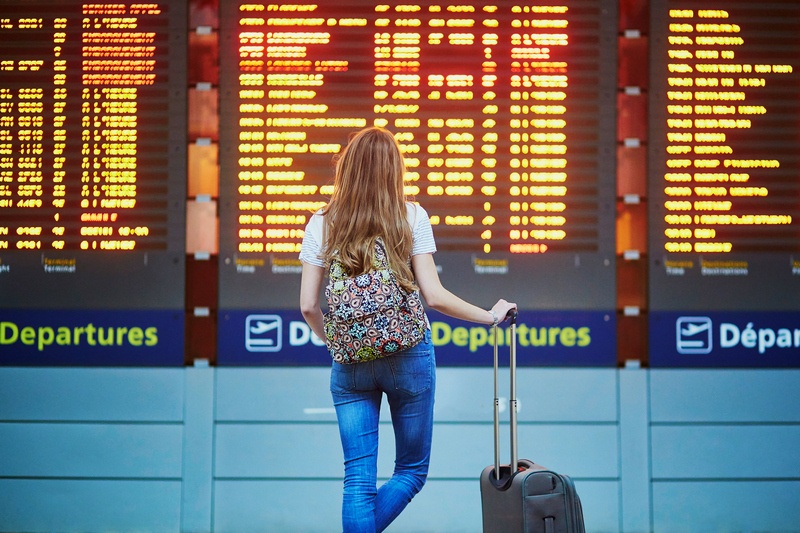 Prices listed were based on research at the time of publishing and should be used as an example only.
Here's my estimated budget:
Round trip flights to Munich: $1360 per person, $2720 total
6 nights lodging in Munich: $675
Neuschwanstein Castle tour and entrance tickets: $68 per person, $136 total
Munich public transportation ticket that works for 2 people: $64 for two 3 day passes
Round trip train tickets from Munich to Salzburg: $26 per person, $52 total (when booked ahead of time)
2 nights lodging in Salzburg: $240
Sound of Music tour: $47 per person, $94 total
Salzburg public transportation 24 hour tickets: $16 per person, $32 total for 2 days
Food for 9 days: $405 per person, $810 total (again, this does not include alcohol)
Money for unplanned activities, souvenirs, etc.: $300 per person, $600 total
The total for this trip comes out to $5423 total, which I would just round up to $5500 for a cushion, so that's $2750 per person.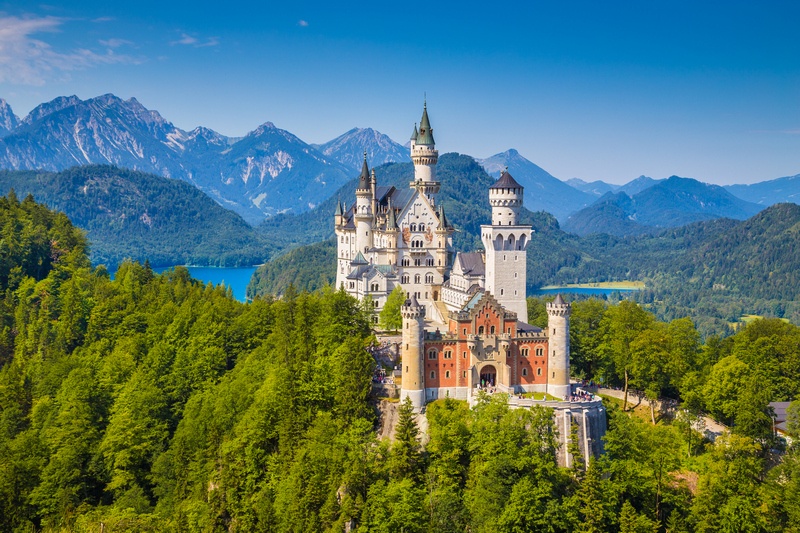 Want to know how to save money when you travel? Seek out less expensive lodging, less expensive dining options, walk instead of use public transportation, don't do too much shopping, and don't spend much on extras like alcohol and snacks.
But don't make yourself miserable to save a few bucks.
>>See how you can save $500+ on your next international flight.
Track your travel spending
While you travel, it's a good idea to track what you're spending. This will help you know how accurately your original budget was. Maybe you underestimated how much you'd spend on food, or you thought you'd spend a lot more on activities.
That way you'll have a better idea of what your spending habits are when you travel. Then you can take this information and use it to budget your trip better next time around.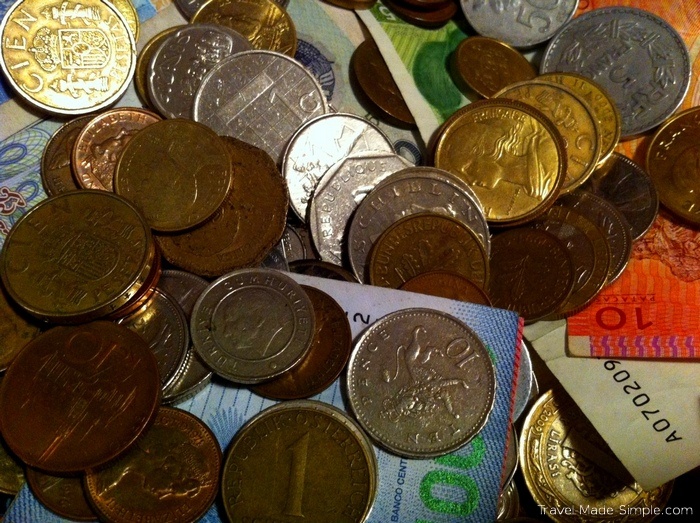 Coming up with a realistic travel budget is an important part of planning your vacation. It lets you know if this is a trip you can afford. Hopefully you will realize that your dream trip is actually within your reach. But if not, you will know how much you need to save. It also gives you an idea of where you can cut costs to make the trip less expensive. Start a spreadsheet or get out a calculator, add up the numbers and book that vacation!
You might also enjoy: