I consider myself a travel expert, but do you know what I'm not good at when it comes to travel? Finding cheap flights. I've read these tips about booking on certain days and flying on certain days and clearing your cookies before you search for a flight, but they never seem to make much difference for me. I sort of gave up. But then I found out about flight clubs, and I had to try one. The Dollar Flight Club asked me to try out their premium membership, and I wanted to share with you how they can help you save money on your next flight.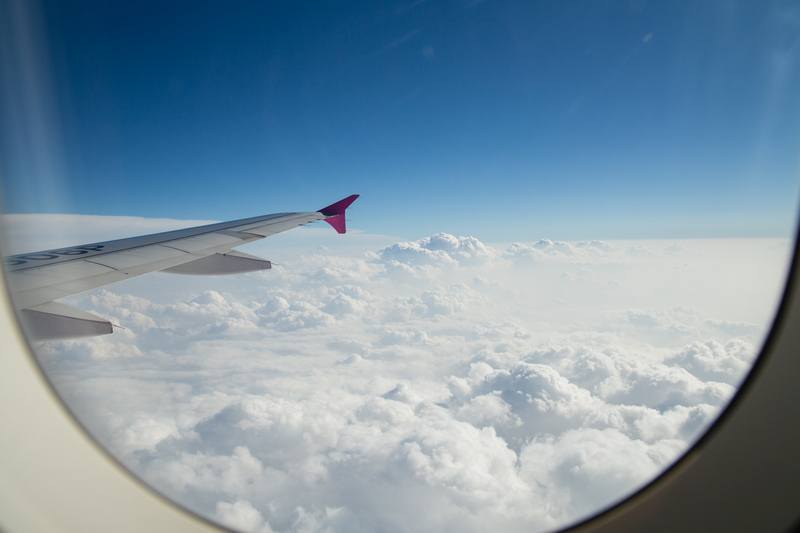 Please note that some posts contain links that earn me a small commission at no extra cost to you.
What is the Dollar Flight Club?
The Dollar Flight Club is a flight deal alert subscription service. They help more than 500,000 travel enthusiasts save significantly on international flights (average of $500+ savings per round trip flight) to their dream destinations. DFC flight searches through data from various sources to find deals that are 60-90% below the average round trip price, and then they send discounted flights to you via email and text so you can get them before they're gone.
So instead of spending hours searching for a good flight deal for your next vacation, you can sit back and wait for the deals to come to you. This does require a little flexibility, but how exciting would it be to travel to a destination that wasn't on your radar before?
How does it work?
When you sign up for a membership, you have to fill in a few important pieces of information in your profile. You can set your home airport, or a handful of airports if you live near more than one. If you want, you can also set up favorite regions of the world or favorite airlines. It's short and sweet so you can start getting those deal alerts quickly.
Since I live in Berlin, I chose both Berlin airports, plus a handful of other airports I could reasonably get to if there was a deal I wanted to jump on. I also put Atlanta in my profile so I could see what kinds of deals those of you in the US might see in your inbox.
Now I get emails from DFC almost every day with flight deals for destinations around the world. Here are a few examples I've seen:
Berlin to Budapest $20 round trip (standard fare $250)
Atlanta to Medellin, Colombia $337 round trip (standard fare $750)
Atlanta to Beijing $532 round trip (standard fare $1,000)
Berlin to Panama City $$487 (standard fare $1,050)
Atlanta to St. Thomas $318 (standard fare $700)
Atlanta to Venice $489 (standard fare $950)
Standard fares and the savings amounts are included in the emails, so you'll know just how much you would normally spend. The emails also tell you the airline the flight is with and a time frame. So sometimes the flight deal is for next week, but sometimes is several months into the future. Most deals will go up within 24 hours, so you have to act fast.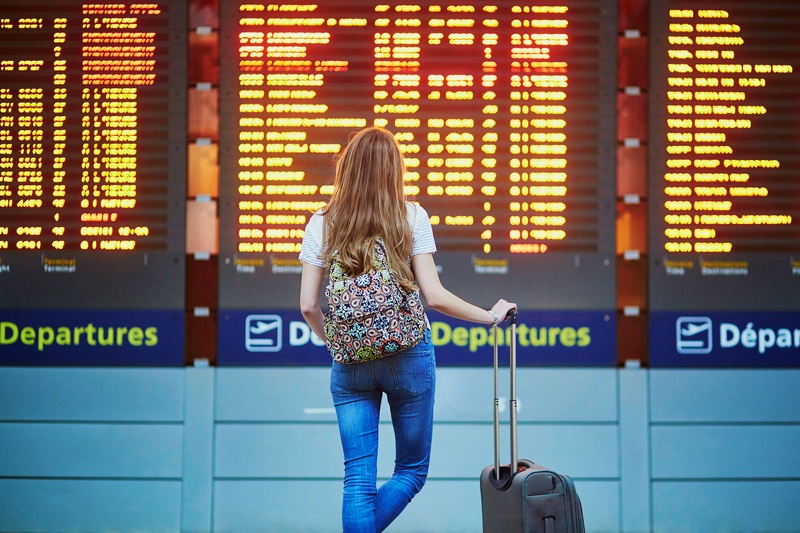 Why should you get a premium membership?
The Dollar Flight club offers a free membership, but you will only get some of the deals. The deal you're really hoping for might not make it to your inbox. And as a free member, you can only choose a departure region, not a specific airport.
But the premium membership costs only $40 a year! It's $9 per month if you want to pay monthly instead of annually…but that comes out to $108 for the whole year, so it's well worth getting the annual membership.
Here are the benefits of a premium membership:
Every single flight deal for their departure airport
Filter by specific departure airport(s)
4x more mistake fares and secret deals than free members get
Instant SMS text alerts
Get deal alerts first, before free members
No ads (just straight flight deals)
Premium Membership Partner Perks
I think that sounds like a fantastic deal for only $40 a year! Now I don't worry about searching and searching for cheap flights. I just let the Dollar Flight Club emails come to me so I can save money on flights.
They're premium membership has a FREE 7 day Trial and 30 day money back guarantee. Want to Travel more and pay less?
Click here
to try it out today!
You might also enjoy: