Did you know there can actually be some great benefits that come with having a layover? Layovers can be a real drag. Unfortunately they're often unavoidable.
Sometimes it just isn't possible to get to your destination without a connecting flight. Other times the nonstop flight is a lot more expensive than the one with a layover. In an ideal world, you probably want your layover to be three hours tops, depending on the situation.
But what do you do when your only option is much, much longer than that? Don't fear, here are some fantastic layover perks you never knew about that will make your connection more enjoyable.
Please note that some posts contain links that earn me a small commission at no extra cost to you.
Looking for a hassle free way of getting from the airport to your hotel?
Check out Welcome Pickups
and set up an airport transfer. They're located in dozens of cities around the world.
Relax in a lounge or even take a shower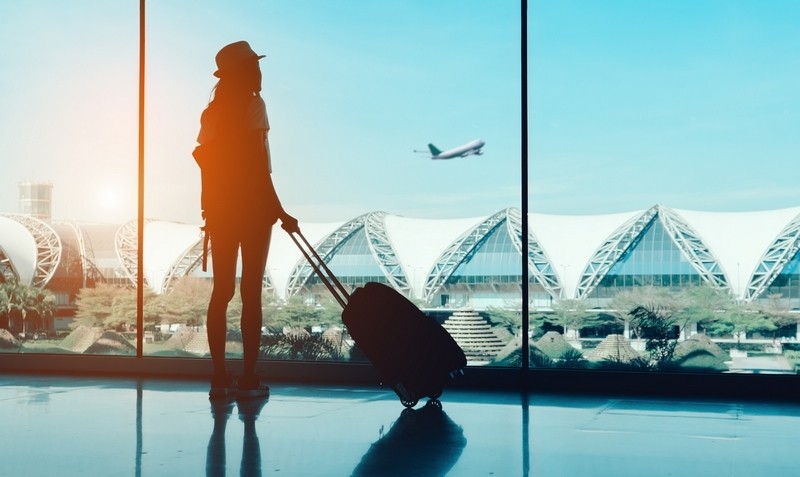 If your layover isn't long enough to leave the airport but it's still long enough to be annoying, you might be wondering what you can do with your time. Or maybe your layover is in a country where you would need a visa to leave the airport, and it isn't worth the expense or hassle.
Either way, if you're stuck in an airport for several hours, things can get pretty boring.
Note: I cannot answer visa questions. Please refer to the embassy website for the country you are visiting or transiting through to see if you require a visa.
While there are usually options for shopping and dining, one great choice is to hang out in an airport lounge. Check with your airline to see if they have a lounge in the airport where you're transiting.
Depending on your frequent flyer status, entrance might be free. If not, the fee might be worth it to have a more comfortable place to wait.
For those of you who fly a lot, getting an annual lounge pass could be a great option. A Priority Pass grants you access to airport lounges around the world, regardless of what airline you're flying.
Most lounges offer free WiFi, food and drinks, newspapers, and much more comfortable seating than the airport terminal.
Sometimes airport lounges are an opportunity to work out. If you're a fitness buff, a long layover could be a great chance to squeeze in a work out.
In fact, did you know there are a few airport lounges with Peloton bikes? There aren't too many yet, just a few in the US and UK, but that's quite a perk!
Another great perk of an airport lounge is the showers. Not every airport has them, but there are showers at Dubai airport, Singapore airport, and many other major airports you might be transiting through.
If you have several hours between long haul flights, freshening up with a shower could make your next flight much more tolerable. I once used the showers at a lounge in the Singapore Airport, and it was the best decision ever!
Priority Pass has different tiers of membership plans, so there's something for everyone.
Check out Priority Pass
and see if one is right for you.
Free stopovers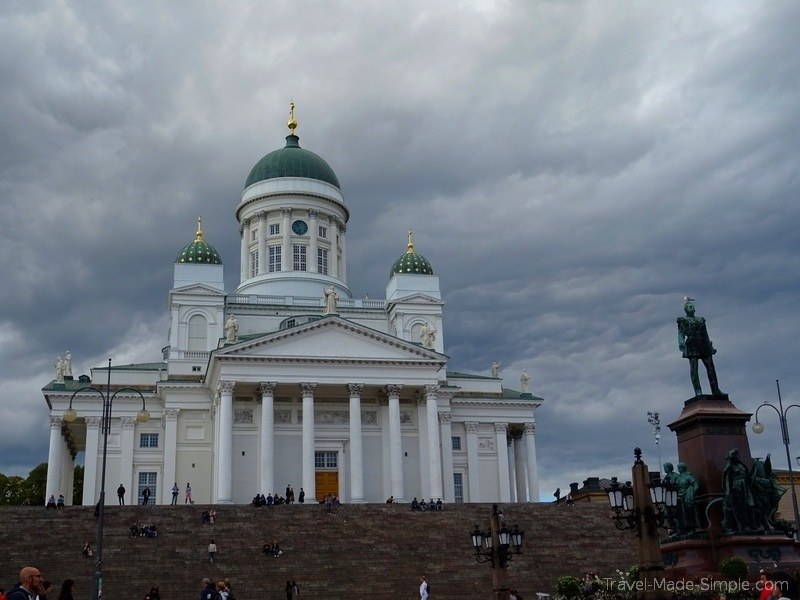 The word stopover can be confusing, so let's get some definitions out of the way.
A layover is less than 24 hours, while a stopover is more than 24 hours. Generally this is for international flights, while the cutoff for domestic flights is typically only 4 hours.
So instead of simply connecting through a city, a stopover allows you to spend a day, or even a few days, exploring that city.
Many airlines offer stopover programs that allow you to schedule in a stopover at no extra cost to your flight. Usually this is allowed on either the outbound direction or the return direction.
A few airlines include other perks such as a free or discounted hotel room. Some of these offers are so enticing, you might want to skip the nonstop flight even if one is available.
Check out a few of the airlines that offer stopover programs:
Icelandair: Icelandair has a stopover program that allows you to visit Iceland when flying between Europe and North America.
Finnair: Plan a few days for a stopover in Finland while flying between Europe and Asia.
Etihad and Emirates: Both have stopover programs for Abu Dhabi and Dubai respectively if your journey takes you through the United Arab Emirates.
Air Canada: You extend your layover into a Canadian stopover in Vancouver, Toronto, or Montreal.
Swiss Air: Schedule in a stopover of up to 4 nights in Switzerland.
Qatar Airways: If you're flying through Doha, you can schedule a 2 night stopover with Qatar Airways.
Singapore Airlines: Singapore is a popular connection point for flights to other parts of Asia and even long haul connections around the world, so scheduling in a stopover could be a great way to break up a long journey. Singapore Airlines has a few different stopover options that include a one night hotel stay.
TAP Air Portugal: Connect through Portugal on your way to or from another destination, and you can spend a few days in either Porto or Lisbon for a stopover. They even offer discounts on hotels, tours, and other activities.
These are just a few of the airlines that provide a pretty amazing layover benefits that can turn your annoying connection into a bonus vacation with a free stopover.
Free tours during a long layover
You might not have extra days to spare for a stopover, but if you get stuck with a long layover, you might not want to spend it in the airport. If your layover is long enough to leave the airport, you might be able to snag a free tour of the city.
Certain airports have layover tours that'll show you around the city and get you back in time for your connecting flight. Often these are free, but there are a few that charge a fee.
2022 update: This summer as people start traveling again, airports are chaotic, and airports and airlines are understaffed.
Unfortunately this means everything is taking longer than normal, flights are being delayed and canceled, and you'll need lots of time and patience. Leaving the airport on a long layover might not be the best idea unless you have a really, really long layover.
Here are just a few airports that offer layover tours:
Singapore: If your layover is at least 5.5 hours long, but shorter than 24 hours, you could take one of two free tours. Both are 2.5 hours long. Their Heritage Tour is offered five times a day during the day, and their City Sights Tour is offered twice a day in the early evening.
Tokyo: The Tokyo Narita Airport has a transit program offering several guided and self-guided tours covering lots of different interests. You could go see a temple, enjoy local cuisine, see the countryside, take a bus tour, go shopping, and more.
Taipei: The Taipei Airport in Taiwan offers a morning layover tour and an afternoon layover tour. Passengers are eligible if they are transiting through with at least 7 hours for their layover but no more than 24 hours. Taiwan's layover tours are free.
Doha: If your connecting flight takes you through Qatar's capital, consider booking a layover tour of Doha. City tours are offered several times a day. Alternatively you could book a tour that takes you out into the desert. This airport's tours aren't free, but it's still a great way to spend a long layover in Doha.
Istanbul: The Istanbul Airport offers several free layover tours per day, and each time slot is different. You can sign up if you have between 6-24 hours for your long layover in Istanbul.
If the airport you're connecting through doesn't have free or even paid tour options, booking a tour on your own is still a great way to spend a long layover.
I like using Viator
for finding tours all over the world.
Free hotels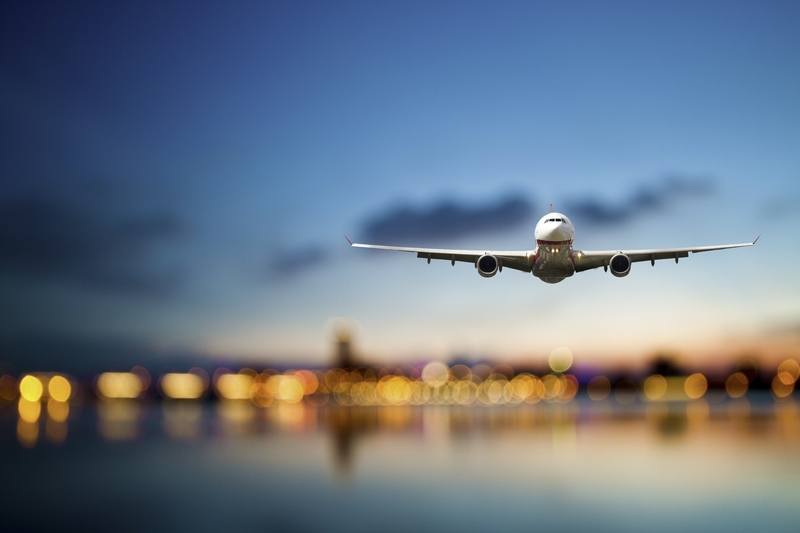 When a layover involves a lengthy overnight stay, you might cringe at the thought of trying to sleep upright in an uncomfortable airport chair.
But there's good news! Some airlines offer a free hotel room if your layover is over a certain length.
There are restrictions you need to be aware of though. Most will stipulate that there can't be another connecting option that is shorter.
Some airlines have different restrictions based on the class of ticket you purchase. So make sure you read the fine print before booking.
Here are a few examples of airlines that offer hotel stays as a benefit of a long layover:
Emirates: If you book a flight with Emirates and have a layover in Dubai, you might be eligible for a free hotel stay, plus a few other perks. For Emirates first class and business class passengers, your layover must be between 6 and 24 hours long. Economy passengers must have a layover of 8 to 24 hours long. Other restrictions apply.
Etihad: (Note: After clicking that link, scroll way down to where it says "transit" and expand that question for more info.) In certain situations, a layover in Abu Dhabi with Etihad could make you eligible for a free hotel. Your layover needs to be between 8 and 24 hours long, and your exact eligibility depends on your ticket class, flights booked, and other details.
Qatar Airways: For layovers in Doha of 8 to 24 hours, you might be eligible for a free hotel in Doha with Qatar Airways. If there exists a flight option with less than 8 hours for the layover, you won't qualify, and it's only valid for certain ticket types.
Ethiopian Airlines: For layovers of 8 to 24 hours in Addis Ababa, you might be eligible for a free hotel stay if you're flying with Ethiopian Airlines. Like with most other airlines, you won't qualify if there is a shorter layover option.
Royal Jordanian Airlines: If you have a layover in Amman lasting between 8 and 24 hours, you could qualify for a free hotel. Same day departures aren't eligible, and other restrictions apply.
A long layover doesn't have to be so unpleasant. Airport lounges are a great option when you can't leave the airport during a long layover.
Otherwise, booking a free or discounted hotel, taking a free or cheap city tour, or scheduling a bonus trip in the form of a stopover are all fantastic layover perks to maximize your connection.
You might also enjoy: