Malaga is a port city in the Andalusia region of southern Spain. Although well known as a cruise port and a beach town, Malaga is a city with plenty of history and more food than you could ever eat in a lifetime. This post will show you what to do in Malaga, Spain.
The city was founded in antiquity by Phonetician traders and occupied by several cultures over the centuries, so there is plenty of history to explore. It is also a modern city embracing food, wine, and fun. The city is friendly, walkable, and well equipped for travelers of all types. You won't lack for things to do in Malaga.
Best things to do in Malaga, Spain
Malaga's historical center isn't as big as in some other cities, but there's still plenty of things to do in Malaga to keep you busy. And with a compact center, it's easy to get around on foot and see everything you're interested in.
Gibralfaro Castle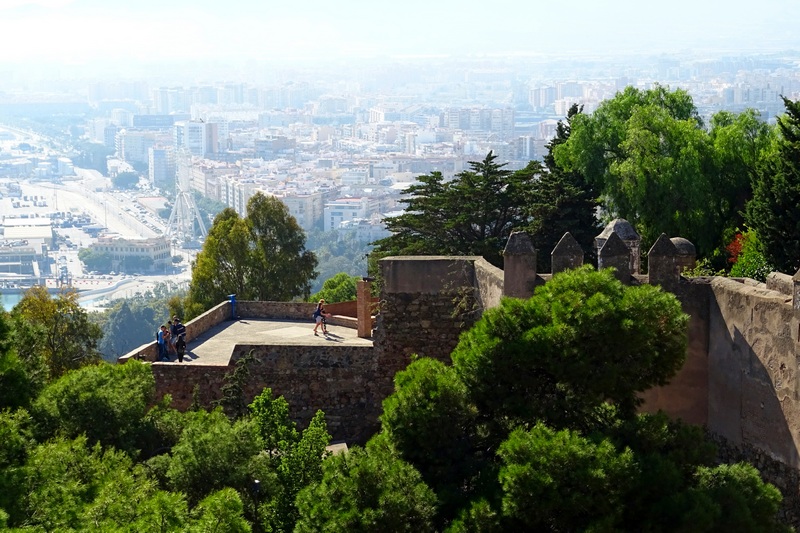 The Gibralfaro Castle sits on the peak above Malaga city. Built by the Moorish inhabitants, it offers the best view of the city. Just be ready for a steep walk up the hill or find the bus that makes the ascent.
If you plan to visit this and the Alcazar on the same day, make sure you get the combo ticket.
Alcazaba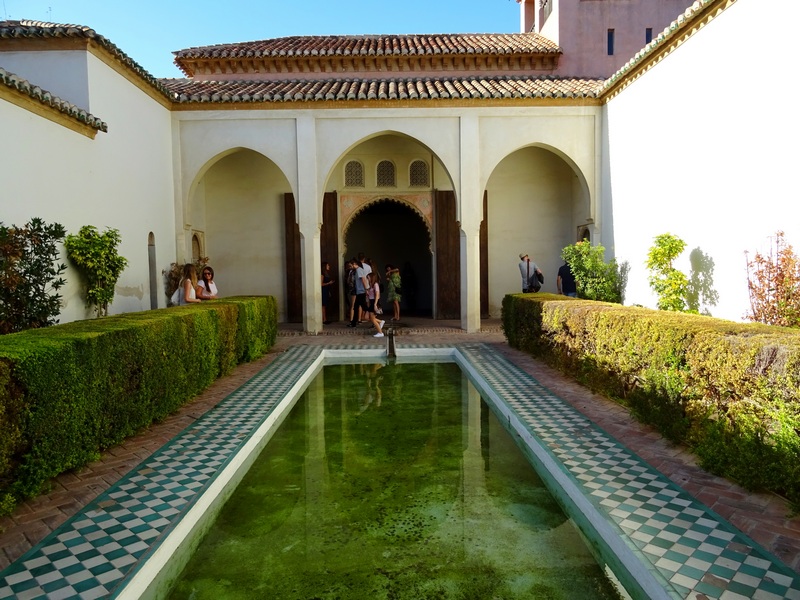 Below the defensive castle lies the Alcazaba Palace, or the alcazar. The Moorish builders are easily recognizable here with some echoes of the Alhambra in Granada. Plazas linked by flowing waters and arches form the building.
You can spend a few hours here wandering through the palace and admiring the different sections. Most of it is outdoors, though there are some indoor sections too.
Roman Amphitheater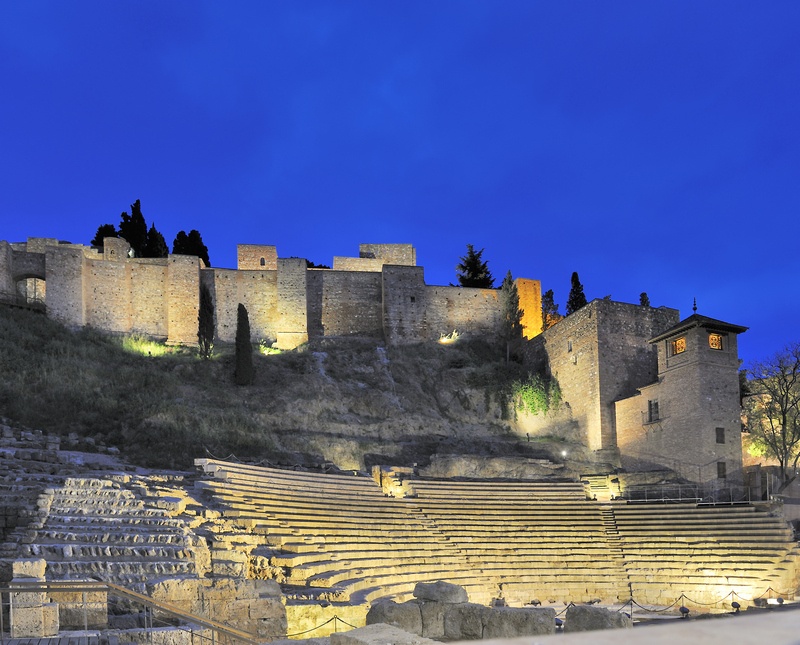 Covered by dirt in the medieval age and only discovered in the 20th Century, the Roman Theater snuggles up against the base of the Alcazaba. This shows the layered nature of the history in Malaga.
It has only been open to visitors since 2011 and there is a visitor center which gives you access to the stage area of the theater. The upper seats are accessible around the back of the Alcazaba entrance if you just want to sit on roman stones and watch people in the plaza.
Atarazanas Market
The site of the Atarazanas Market was once a ship building harbor during the Moorish times. It has been used for many things in the intervening centuries and most recently is a busy market. The main arch to the market is one of the original seven arches of the shipyard.
One side offers fresh fruits and vegetables, the other side has fresh meats and cheeses, the fresh fish offerings are in the center, and there are several tapas places around the edge of the market where you can grab lunch. Or go in the morning and have some delicious Spanish breakfasts.
Go to the beach
If you're visiting Malaga for sand and sunshine, you won't have any problem finding a beach to lay down your towel. You can easily walk to the beach (Playa de la Malagueta) from the old town and enjoy some swimming and sunbathing. There are nearby restaurants and shops as well, though it does feel a bit overly touristy.
Wandering and soaking up the atmosphere
There are a handful of churches including a cathedral in the center of Malaga. You'll also find many museums, including ones honoring Picasso since this is his hometown.
Much of the fun we found was simply in wandering the streets. Taking a turn off the main street and finding a nice square with cafes. Go on an even Tapeo, a slow progression of tapas bars enjoying food and drink at each.
How many days in Malaga
Malaga is a great city to relax in for a long period of time, but I know most of you have limited vacation time. The city's highlights are all located close enough to each other to make exploring easy, so you don't need tons of time for a Malaga itinerary.
But the more time you have, the more time you can devote to enjoying the sun and the tapas without so much rushing around. If you have one week in Spain, I hop you can spend at least a day or two in this great city.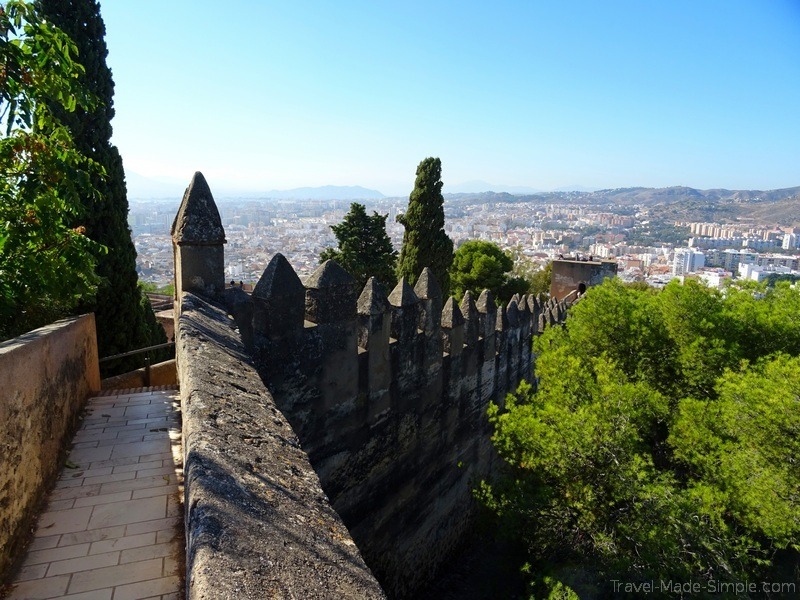 Please note that some posts contain links that earn me a small commission at no extra cost to you.
1 day in Malaga
If you only have one day in Malaga, I hope it inspires you to come back again for a longer trip! Luckily, you can pack a lot into one day.
Visit the Gibralfaro Castle and the Alcazaba on a combo ticket (purchased at the ticket window of either site) and take a quick peek at the Roman Amphitheater. Stroll through the historical city center and admire the cathedral.
To learn about the food and tapas culture of Malaga, I highly recommend taking this food tour. If you're in Malaga for more than one day, taking the food tour on your first day will help you understand what kinds of food to look for during the rest of your trip.
2 days in Malaga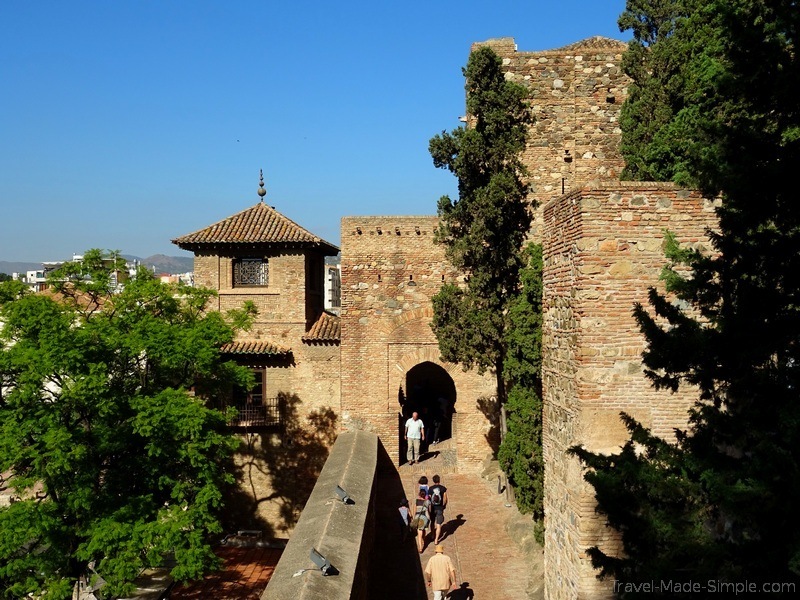 With 2 days in Malaga, you can explore at a more leisurely pace. Spend your first day as described above, and then on day two, consider visiting the Picasso Museum. Take a walk through the Atarazanas Market to get a feel for the local food, and have lunch at one of the tapas bars around the edges.
If it's warm enough, spend a few hours at the beach in the afternoon. Otherwise, find an outdoor cafe and enjoy the sun from there with a glass of local vermouth. In the evening, find a lively tapas bar for dinner and a few drinks to end your day.
3 days in Malaga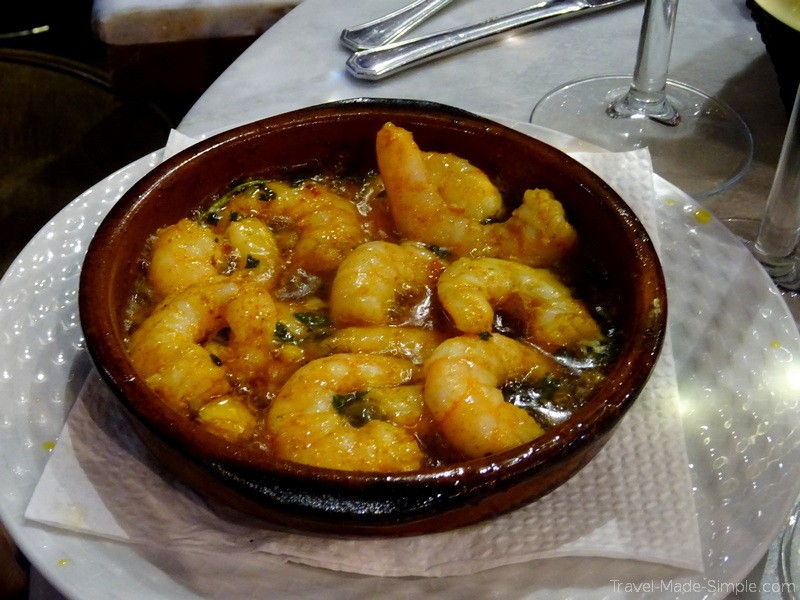 If you have 3 days in Malaga, you'll really have a chance to soak up the atmosphere of this warm city. Do days one and two as described above, and then your third day is pretty flexible.
You can visit any of the sights listed in the "what to do in Malaga" section that you didn't get to on day one or two. Or spend the whole day at the beach.
As an alternative, you could take a day trip from Malaga to another nearby town in Andalucia. We have several options listed later in this post.
>>Learn how to spend 2 weeks in Portugal.
Why you should visit Malaga
I think Malaga is one of the best places to visit in Spain. We go back time and time again because it's such a wonderful city. It is a destination for delicious food and wine, and Andalusian Tapas culture is at some of its best here.
History from multiple cultures abounds. A Roman Amphitheater snuggles under a Moorish palace, which is down the hill from an impressive set of castle ruins. A Catholic Cathedral exists in the same town as a Moorish harbor building turned into the Atarazanas fresh market.
It is on the coast, so if beaches are your thing you can find them nearby. The Malaga airport is reasonably well connected to the rest of Europe, and there are bus and train connections to other parts of Spain.
Malaga is also a great city because its center is compact and easy enough to explore with limited time. It doesn't feel overwhelming like a larger city might, yet it still feels like a city and has lots to offer.
This city really has something for everyone, from food to history, culture to museums, beaches to outdoor activities. And it makes a great base for day trips to other parts of Andalucia.
Food and drink recommendations in Malaga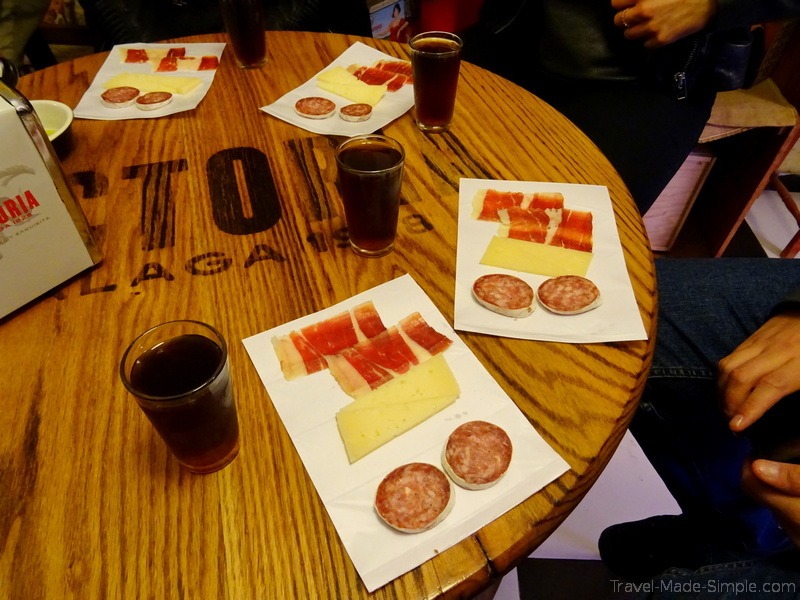 Andalusia knows food and Malaga revels in the this tapas culture. In short, tapas are small portions of food served with a drink.
Tapas bars are places that highlight this style of food. Jamón Ibérico (high quality cured ham), aged cheese, patatas bravas (spicy potatoes), sticks of meat, and albóndigas (meatballs in sauce) are classic dishes of this style.
But you'll also find things that are more specific to Malaga and southern Spain, like fish and seafood, or meatballs in almond sauce (instead of tomato sauce). And raisins are popular in Malaga, so you'll sometimes see them sprinkled on a cheese platter.
Each place will have their own specialties and could even have a shifting menu from day to day or season to season.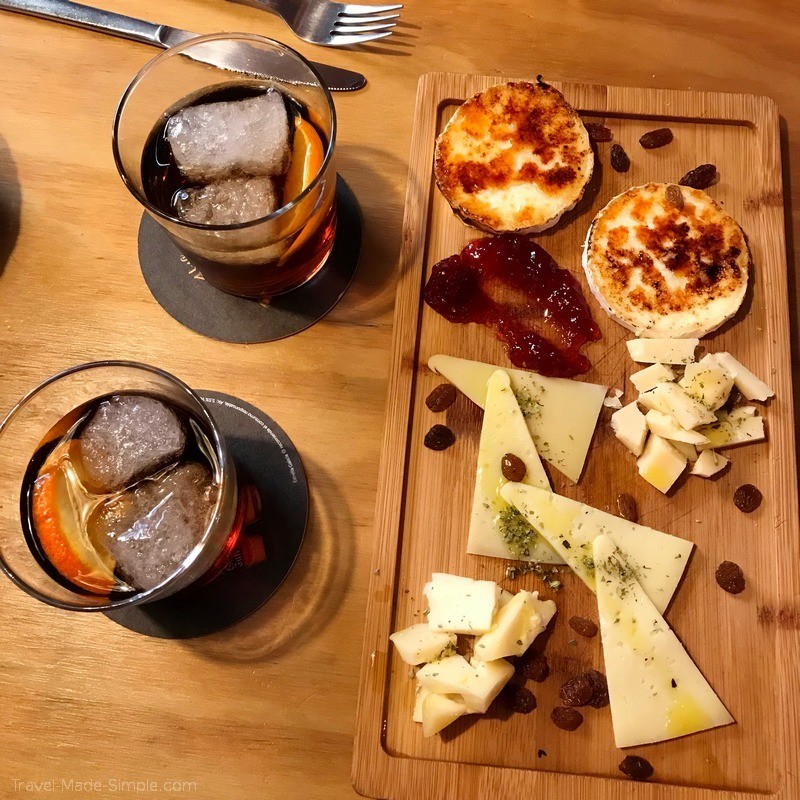 Sherry is a fortified wine from the Jerez area and is most complex than you might thing. Pedro Ximenes wine comes from Malaga. It is a sumptuous sweet style of fortified wine that tastes like liquid raisins. It's delicious.
Also try Spanish Vermouth (vermut in Spanish), which is sweeter than the Italian cousin. There are many types of vermouth, so be sure to try different ones, including ones from Malaga.
You'll also find a wide variety of red and white wine. Most places have a list or you can simply order a red or white, and you'll be given the house wine. For white wine, ask for vino blanco, and for red wine, ask for vino tinto.
Beer is very common to order with your food, though don't expect a great variety. It is usually ordered as a caña, which is a small beer, usually around half a pint.
Where to eat in Malaga
We highly recommend doing food tours everywhere and Malaga is no exception.
This is the one we took and truly enjoyed. The guide gave us great info about the city's history and the connection with food, and it was so helpful in knowing what to look for when eating out during our trip.
Definitely venture away from the main streets in Malaga to find some better tapas places. We really liked a tapas place in front of the meat side of the Atarazanas Market as well as several in the Calle Carreteria area.
There are plenty of places along the tourist streets, but we found them less atmospheric and more generic.
Rooftop bars are common in the center. We tried this one which had nice views of the Alcazar and the Roman Amphitheater.
Where to stay in Malaga
Malaga is actually a fairly big city, but as a tourist, you're most likely to be interested in the attractions in the historical center. When you're looking for where to stay in Malaga, consider locations east of the river and within a maximum 30 minute walk to the sea and the port.
If the main purpose of your trip is to hang out at the beach, search for hotels near Playa de la Malagueta.
If you're more into food and history, stay a little closer to the pedestrian area of the historical center. We've stayed in various apartment rentals near Calle Carreteria, not to far from the Cervantes Theater, and we really enjoy the area.
Since a lot of the food in the pedestrian area is aimed at tourists, and therefore not the best, I think it's better to stay just outside that area. It'll put you closer to better food where locals actually eat. Besides, it can be a lot louder at night in the more touristy areas.
When to Visit Malaga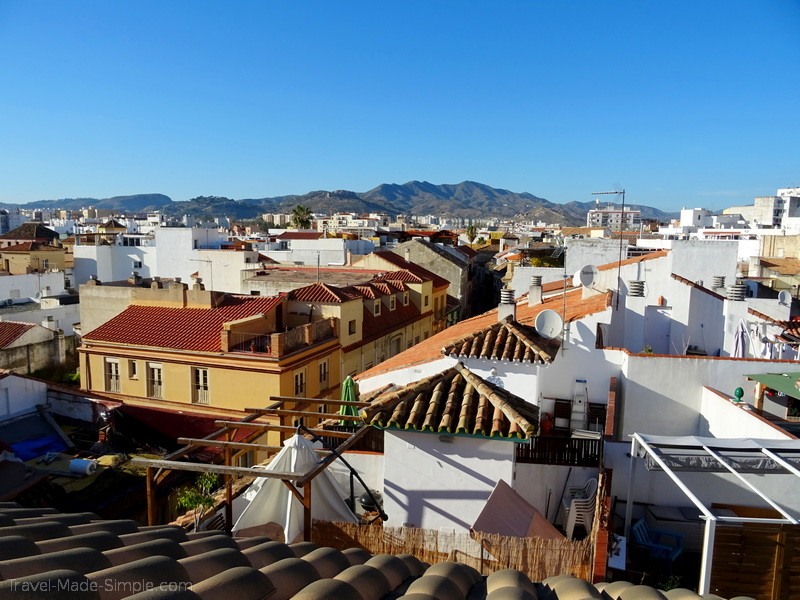 The weather in Malaga ranges from hot to mild throughout the year, meaning there really isn't a bad time to visit.
If you love hot weather and beach time, summer might be perfect for you. If you're less interested in the beach and prefer milder temperatures, try traveling to Malaga during spring, fall, or even winter.
Summer can be hot and is high season for the cruise ships. Winter has shorter days and lower temperatures, though it's typically not truly cold, and you'll still see the sun most days. Even still, Spanish houses are rarely heated very well for the coldest parts of the year.
Malaga also has a sea breeze that can make things feel colder. We've been there in January and February, and were fine in light jackets most days. Some days were sunny enough to feel quite warm. Spring and autumn will of course fall between these extremes.
There are a number of holidays in the winter to be aware of. Christmas and New Years of course, but also Three Kings Day is 6th of January and is a popular holiday in Spain.
February or March is the time of Carnival with its parades. (This is what is called Mardi Gras in New Orleans.) The week of Easter is called Semana Santa in Spain and is a big deal in most cities. It can also be quite crowded with visitors.
Malaga Feria is a week in August with fireworks and celebrations. Be sure to check for additional national and local holidays as this isn't an exhaustive list. Services and even some restaurants can be closed during these times and you will want to be aware of that.
Getting to Malaga and Getting Around
Malaga is easily reachable by train and bus from the rest of Spain. It's about 2 hours to Seville, and less than 3 hours to Madrid.
Check Renfe and ALSA for train and bus schedules. The main train station, Malaga Maria Zambrano, is a short walk from the old town, and the main bus station is near the train station.
Malaga airport has flights from destinations all around Europe, so it's not hard to connect if you're coming from North America.
The Malaga airport train to Malaga city center takes about 45 minutes. It's called the Cercanias train, and the station is right outside the airport and makes it easy to get into town.
Note that the Malaga station is not the same one as on the main long distance train lines.
There are local buses in Malaga and a train system (Cercanias) that connects the outlying resort towns to central Malaga. If you stay in the center of town, everything is walkable.
Day trips from Malaga
If you're visiting Malaga for more than a couple days, you might want to consider taking a day trip to another part of the region. Depending on your interests, there are many options to choose from.
We usually consider a good day trip destination to be no more than two or three hours away to avoid excessive time lost to transport. Here are a few suggestions for day trips from Malaga.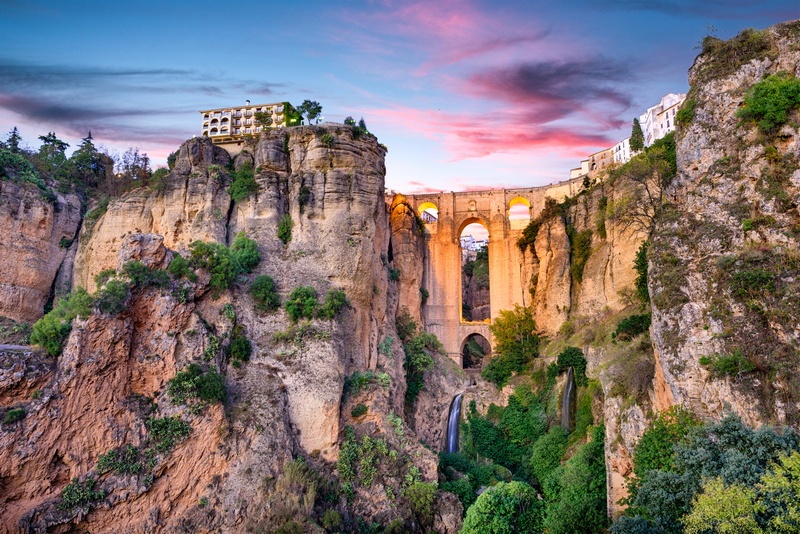 Ronda
Ronda is an iconic hilltop town in the mountains to the west of town. It's a really gorgeous town, and if you're coming to Ronda with kids, you'll find plenty to do here. There are public transit options to get to Ronda from Malaga, but they aren't as frequent in the winter, making a day trip a little more tricky.
A tour can give you an easy way to visit the town, or rent a car if you can. Otherwise look at spending the night if you have the time.
Nerja
This is a well known coastal town 60km east of Malaga with views of the sea and a market. It is less than two hours on the ALSA buses though some routes are as low as an hour.
Cordoba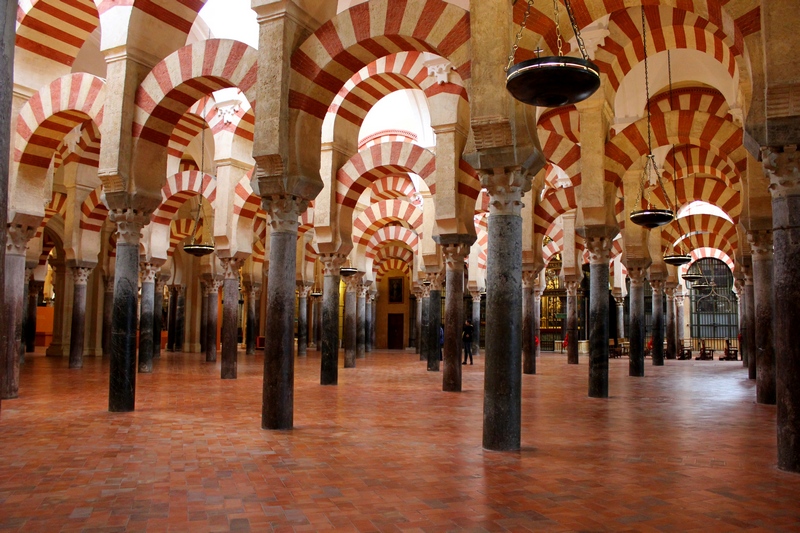 About an hour on the fast train makes this a reasonable day trip from Malaga. Cordoba also makes a great overnight trip if you have the time.
The main sight is the Cathedral complex converted from a Mosque. It's also worth checking out the Alcazar and its gorgeous gardens.
Check out our guide to the best things to do in Cordoba.
Seville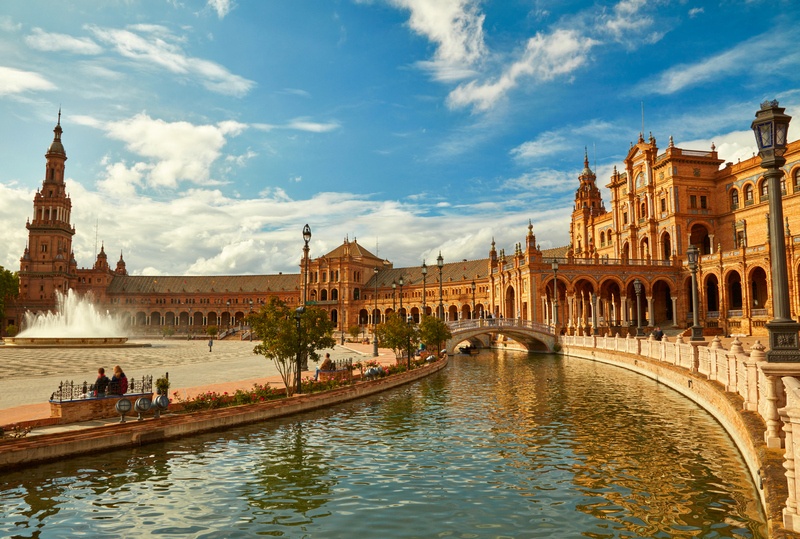 Seville is about 2 hours on the fast trains, though check schedules for exact times as some slower options exist.
Seville has a lot to offer, more than I would normally recommend for a day trip. You'd be better off planning a Seville itinerary of a few days, but if you only want a brief glimpse of the city, a day trip from Malaga could be an option.
The cathedral, the Alcazar, and Plaza España are the main sights, but it is a great city to wander and eat in.
Granada
Like Seville, Granada is worth visiting for more than a day, but if a day is all you have, it can be done. You can reach Granada from Malaga in about 2 hours either by train or by bus.
The Alhambra is the big draw, so make sure you book your tickets well in advance. Granada also has a fantastic tapas scene that is a bit different than most other cities.
Marbella
This is a nearby beach town that can be reached by bus from Malaga. It's not a huge town, but it will give you a change of scenery if you're interested in getting out of Malaga for a day.
Fuengirola
Another beach town close to Malaga, this one is reachable by taking the Cercanias trainline, which is the same train that goes to the airport.
I hope this helps you decide what to do in Malaga and plan your Malaga itinerary, no matter how many days you have in this beautiful city.
You might also enjoy: