Almeria was a bit of a surprise on our trip through southern Spain. We went in with almost no expectations and ended up quite enjoying the small seaside city. Although the historic area is small, there are some sights, a nice modern market, a handful of pedestrian shopping streets, and good food options. For a different city in Andalusia, visit Almeria. As Spain's 2019 Gastronomy Capital, it's worth the trip, even if you only go for the food.
Things to See in Almeria
The Moorish Alcazar with some Christian era reconstruction sits up on the hill above Almeria old town. It was being renovated when we visited, but it didn't lessen our enjoyment.
There is a bus to the base of the castle, but you are still going to have to wind up a few steep switchbacks into the castle grounds. So you might as well wander through the old town up to the base as well.
The castle is free to enter and has several sections which have undergone different amounts of renovation. The castle is also the best place for views of Almeria from above.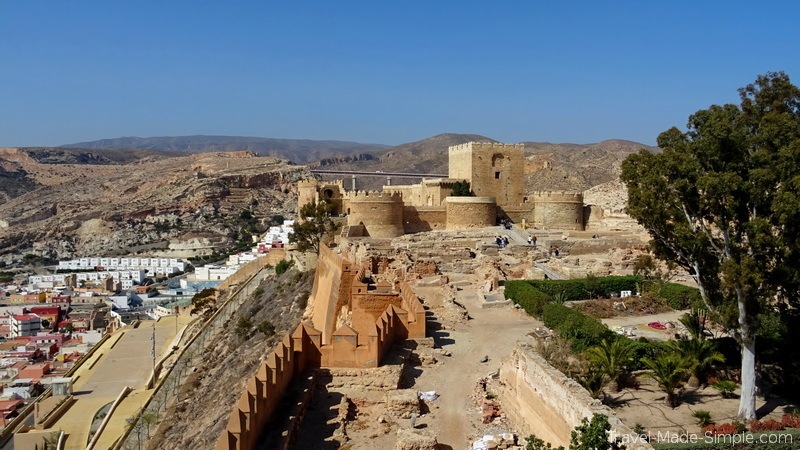 Like every city in Spain, there is a cathedral, so if you haven't seen enough of them, check out the one in Almeria. The City Hall plaza is also nice to walk through.
The central area of Almeria is not very big. There is a main street with traffic and a few small side streets with shops and restaurants. You can also walk near the sea for a different perspective.
The fresh market is indoors and modern, but lively and well stocked. It even has a grocery store in the basement if you haven't found everything you wanted fresh up top.
There are several modern sections of the city outside the center that we didn't investigate, but it was lively enough in February when we went through.
Located on the Mediterranean Sea, Almeria is also a beach destination, so if sun and sand is what you're looking for, this is a great choice.
Please note that some posts contain links that earn me a small commission at no extra cost to you.
Tapear in Almeria
Tapear is the verb that roughly translates to "to wander from one tapas place to the next enjoying bites and drinks". So like a very low stress pub crawl where the object is to eat good food, not just drink a lot. Almeria is a great place to try this.
In the streets toward the city hall square, there are a group of nice tapas bars. Our favorite was Cafe Puga, a traditional Tapas bar from 1870. The front had a long bar with no seats and was usually crowded with people.
Behind the bar several guys ran around serving drinks, slinging tiny plates of food, and occasionally writing the tab directly on the bar in pencil. You have to be a bit aggressive to get their attention when it's busy, but it was a lively fun place with great food.
For a more calm sitdown tapas place, we liked Bar de Tapas Taberna Nuestra Tierra. It definitely has the classic tapas offerings of meat on sticks, jamon, and cheese, but they are done with a bit more modern style.
Online readings recommend reservations. We didn't have an issue the two nights we tried them in February, but in the high season perhaps it is busier. One aspect of their menu was that you could order from a specific list and it came with a drink for a set price.
>>Read: 8 Best Things to Do in Cordoba, Spain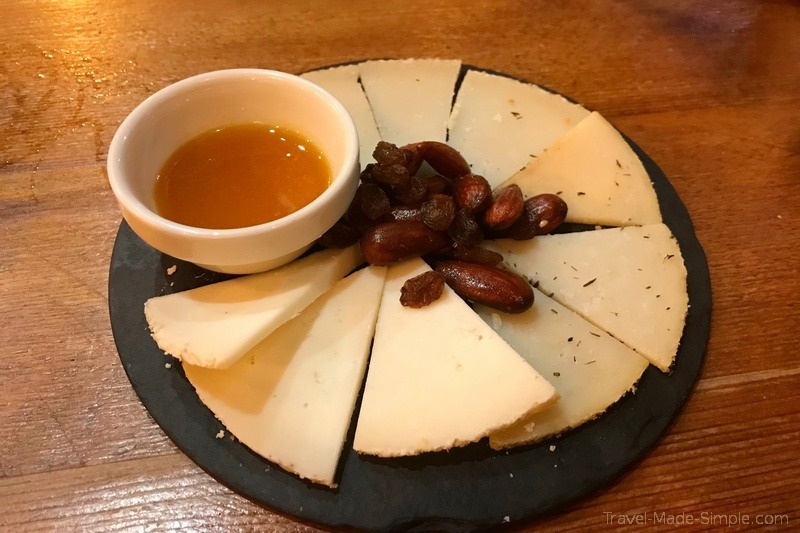 Raf Tomatoes
Tomatoes just taste better in Spain. The sunlight is better and they are fresher because they are grown locally.
In the Almeria area, the Raf variety is king. They are not the smooth tomatoes you might think of, but have ridges and are half green when eaten. These tomatoes originated from Almeria, and the winter months are peak season to get them.
We had them prepared simply with local olive oil, a bit of salt, and some (high powered) local garlic. These were some of the sweetest tomatoes I've ever had. Ali had them as a salad with tuna on top as well.
We didn't have enough time to explore more restaurants, but there were signs around announcing Almeria as the Gastronomical Capital of Europe for 2019, so there are bound to be other options. We even saw a sign depicting different themes for each month of the year as the city celebrated this recognition.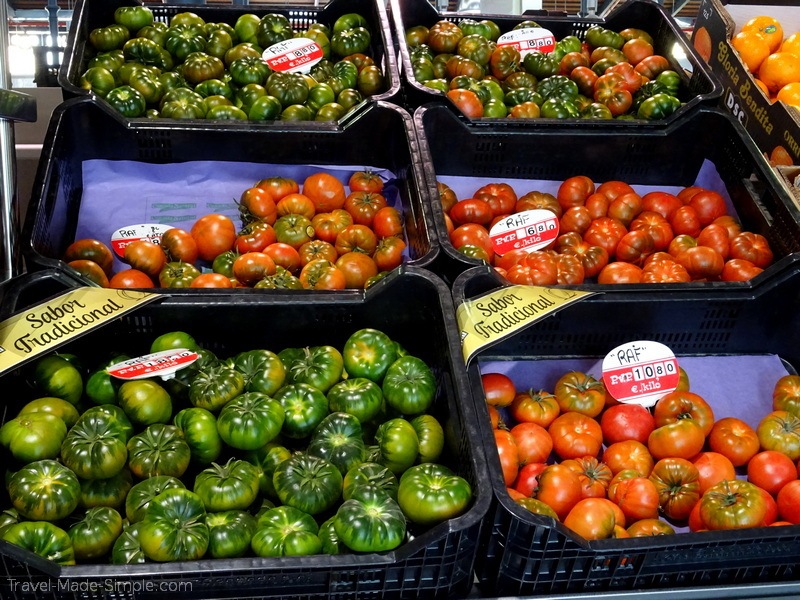 Getting There and Away
The train and bus station are the same building about 20 minutes walk from the old town. There is a train, but it seems to only go to Madrid. Other destinations like Granada and Cartagena are reachable by bus.
We took a cab back and forth to the station for less than 10 euros each way. Other than that, it was a supremely walkable city.
If you're flying, there is a small airport in Almeria that serves cities within Spain, plus a handful of destinations in the UK and a few other European cities. Another good option is the Malaga airport, though it is almost 5 hours away by bus.
Almeria Hotel Recommendations
Look for a hotel in the old town, around the market square toward the castle area. This is highly walkable and densely packed with restaurants.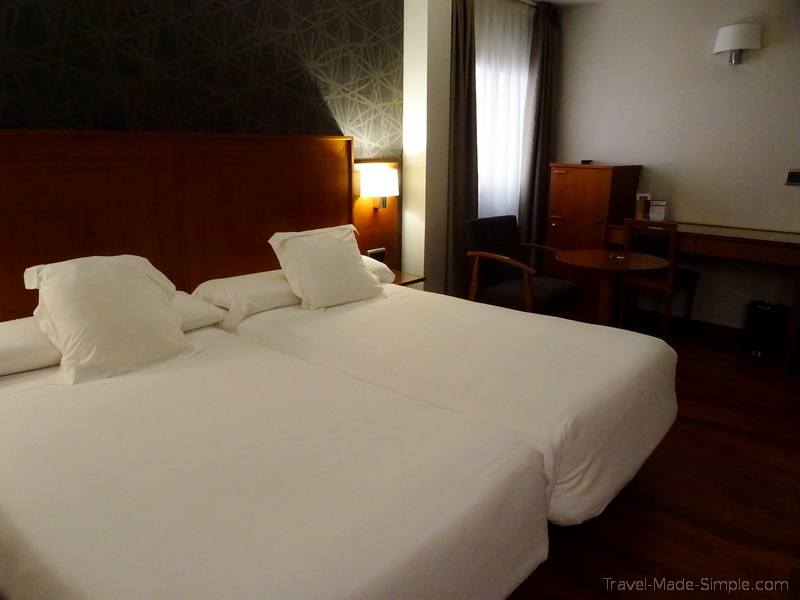 We stayed at the Nuevo Torreluz and really enjoyed it. It was close to lots of restaurants and all the sights.
The room was a bit dark and it's probably time for an update on the decor, but the beds were very comfortable memory foam. I slept really well here, and if we ever go back to Almeria, I'd book a room here again.
Almeria was a pleasant surprise, and definitely a city to consider for your Andalusia itinerary in Spain, especially if you're looking for someplace a little less touristy.
You might also enjoy: