This guide to visiting Rome on a budget was contributed by Claudia.
There's no getting around the fact that Rome is an expensive city – and one of the most expensive tourist destinations in Europe. Like many big European capitals, prices can be high and it's very easy to think that you can't visit Rome on a budget. However, if you plan carefully you don't have to spend an arm and a leg.
The city attracts swathes of tourists each year, but not all of them will be leaving completely out of pocket. Cheap flights can be found out of high season, affordable accommodation away from less touristy areas does exist, and there's a dynamic mix of attractions to enjoy that won't break the bank.
The capital's public transport system is thankfully affordable and will get you from A to B without hassle or making your wallet too much lighter. And when it comes to eating or drinking, hitting up local spots helps you to stay on budget, while there is even a long list of sights that you can visit completely free of charge.
So without further ado, here's a few pointers on how you can visit Rome on a budget.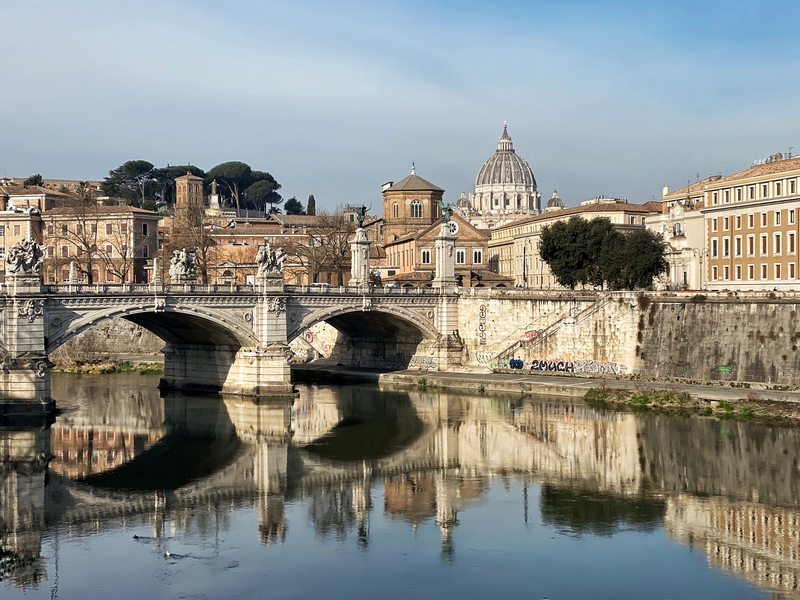 Please note that some posts contain links that earn me a small commission at no extra cost to you.
How To Visit Rome On A Budget
Here are some tips for a budget trip to Rome, Italy.
Visit during low season
When it comes to taking a trip to Rome on a budget, the first thing you should consider is the time of year you're going to be traveling. Low season will be the best way you can save money, but this is really only a short window in the year.
Usually this falls for a few weeks in November, and then January to mid-March. Christmas and the time from spring to autumn is generally considered the high or shoulder season. It's in the summer months and August in particular that prices will be at their peak.
Rome is a big city with year-round sights to enjoy, so it doesn't particularly matter what time of year you go there. You may just have to forgo the idea of sitting around on sunny terrace cafes and get used to the idea of something more chilly and rainy.
For a balance between the two, both in terms of weather and cost, shoulder seasons are the best time to visit Rome. These run between March and May, and September and October. You get a great combo of slightly thinner crowds, fairer weather and more affordable prices when compared to high season.
Pick a budget flight to Rome…
Rome is served by international airlines from all over the world. This high number of flights means that there's big competition. Flying to Rome from European destinations can be very cheap indeed, especially if you pick a flight that lands at Rome Ciampino Airport rather than Leonardo Da Vinci Airport.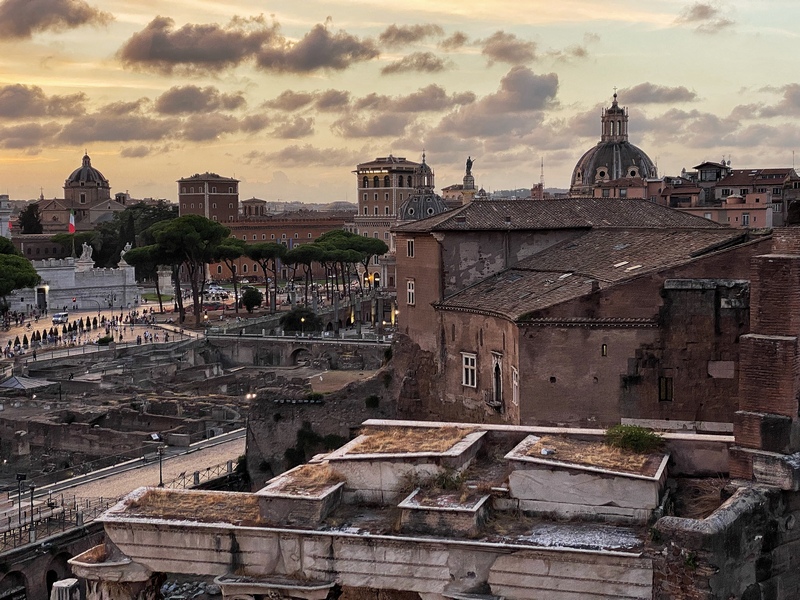 The only downside is that Rome Ciampino doesn't have as many frequent links to the city center by public transport when compared with Leonardo Da Vinci Airport.
Those flying into Rome from the other side of the world will have to fork out big bucks for flights to the Eternal City. In this case, stick to the winter months to save on the air fare.
… And pack light!
One of the best ways to save on your air fare is to pack as light as possible. Many airlines will require you to pay extra for checked baggage.
So, if you're able to fit in everything you need into your carry-on, then you can bypass having to incur extra costs at check-in and also speed up your arrivals process by simply walking off the plane, through immigration and right into the city.
Walk everywhere
Rome is a relatively small city and it's perfectly explorable on foot. You can usually get around to most of the top sights in the historic center by walking, as many of these are quite close together and not bad to stroll between.
A bit of careful planning means that you can group certain sites and attractions into different areas, meaning your days can be not only efficient but more cost effective as you can simply wander from one ancient monument to the next.
Not only that, but getting around on foot reveals the history of Rome like no other method of transport. You'll get to walk along cobblestone streets, through storied piazzas and past centuries-old churches. It's a rewarding way to get from A to B, that's for sure.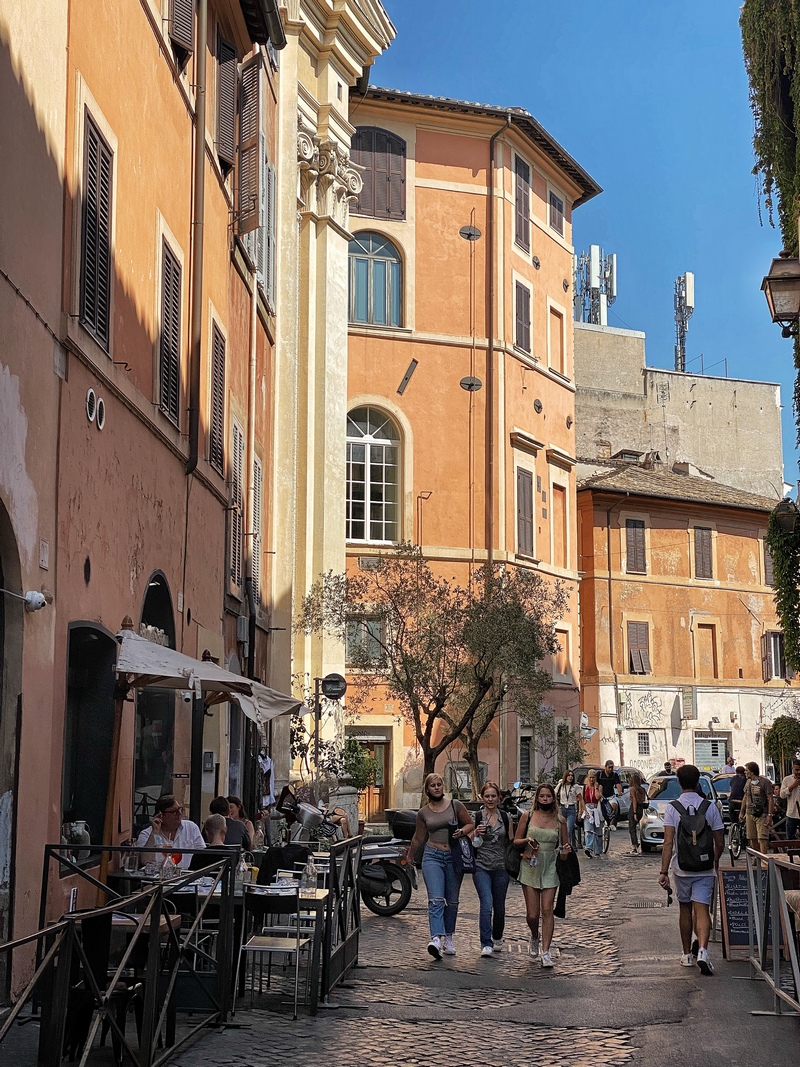 Use public transport
But even if you don't feel like walking, there's always the option to use public transport in Rome. The public transport here is surprisingly cheap and quite convenient for getting around, not to mention safe, too.
One example is that a single fare on Rome's public transport – whether that's a bus, tram, or a metro ride – costs as little as €1.50. There are various ticket types that you can buy as well. A day ticket, for instance, gives you unlimited travel on any public transport for just €7.
You can buy these in blocks of days, meaning you won't have to worry about buying a ticket every time you travel, either.
Stay in a hostel
You may not think there are backpacker hostels in Rome, but there sure are. These low-cost accommodation options come in a range of different shapes and sizes, from the truly budget to trendy chain hostels with bars, nightclubs and chic private rooms.
Not only do they boast cheap per night room prices (on the whole, anyway), they almost always provide facilities to make your trip even cheaper. Think shared kitchens where you can whip up a breakfast or dinner for yourself, and even themed nights where you can meet and mingle with your fellow hostel guests.
The perks you get, and the comfort level, do vary depending on the price you pay. The rule of thumb, however, is the closer you are to the center of the city, the higher the cost per night will be.
But if you're not a solo traveler, it may be more cost effective to book yourself into a budget hotel or an Airbnb and split the cost. Sometimes the price of two dorm beds at a hostel is more than the cost of one double or twin hotel room at a fairly decent but affordable hotel, so make sure you shop around.
Book accommodation early
Whether you're staying in a hostel or a mid-range hotel in Rome, the best way to secure an affordable room rate is to book early. It makes sense that the best cheap hotels and other accommodation options in the city will get booked up far in advance, so make sure that you do the same to secure yourself a place at somewhere that can make your money go further.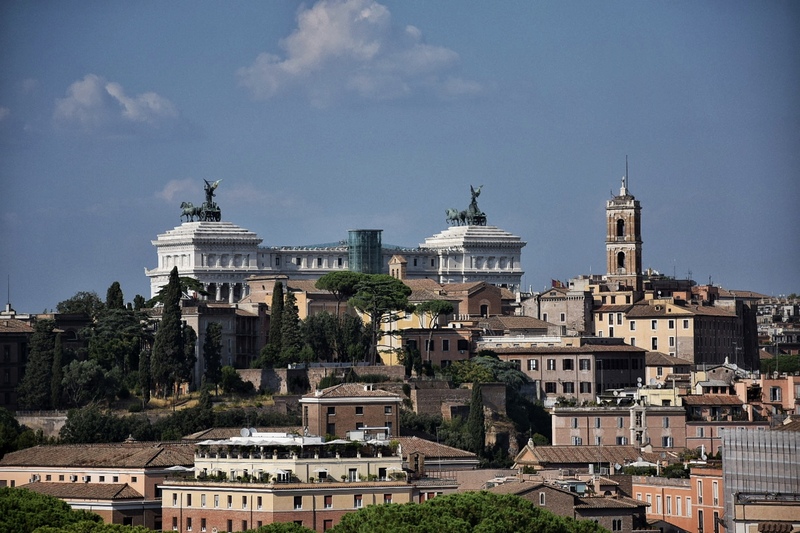 Give yourself time to research and check out different options ahead of time, so that you don't get stuck with a few less desirable options.
Basically, the earlier you book, the more chance you have of finding accommodation that suits your style. That may be somewhere with a more convenient location, or it might be a cheap Airbnb with a beautiful city view from its balcony. The choice is yours!
Stay away from tourist areas
The Centro Storico or historic center of Rome is naturally going to be an expensive area to stay. Not only that – it's going to be quite a touristy area as well, and therefore more busy with people.
Instead, head to a neighboring area such as Testaccio or Trastevere (though the latter is becoming increasingly popular, too) so that you can secure yourself more affordable accommodation, and a taste of local life, too.
Even if you're not staying super close to top sights such as the Pantheon or Piazza Navona, Rome's top public transport links and easy walkability mean that you are never too far from something interesting to see.
One thing to note, however, is that although Termini is home to several affordable accommodation options, it does lack somewhat when it comes to character. This means that it may not be the best place to stay in Rome.
However, Termini may work just fine if you're catching a train early in the morning or have a flight booked for the next day and want as few transport connections as possible.
Churches are free to visit
Among the many attractions in Rome, its churches are a key part the city's landscape. Being the center of Catholicism, there are countless religious buildings and churches to discover throughout the city.
These are almost always rich in history and architecture, but that's not all: many of them also play host to famous pieces of art.
From medieval and Romanesque mosaics to Renaissance masterpieces by the likes of Caravaggio, Michelangelo, Bernini and Raphael, churches in Rome pop with art history intrigue. And the best thing of all: they're free.
Even the most famous church of all, St. Peter's Basilica is free to enter. Elsewhere Sant'Andrea al Quirinale glimmers with ostentatious decoration courtesy of Bernini, while Santa Maria degli Angeli e dei Martiri is home to work by Michelangelo.
Many of the churches may ask for a discretionary donation, but you're not required to pay anything if your budget can't stretch.
Lots of other places are free to visit
It's not just churches that are free. You may be surprised to learn that many other of Rome's top monuments are completely free to visit. This means that you can check out world class sights without spending any money at all.
Some of these include the Trevi Fountain, the Spanish Steps, and the Altar of the Fatherland (the first terrace, anyway). Not only that, but you won't need to pay any entrance fee at all, obviously, to simply walk around Rome's many famous squares, such as Piazza Navona and Campo de'Fiori.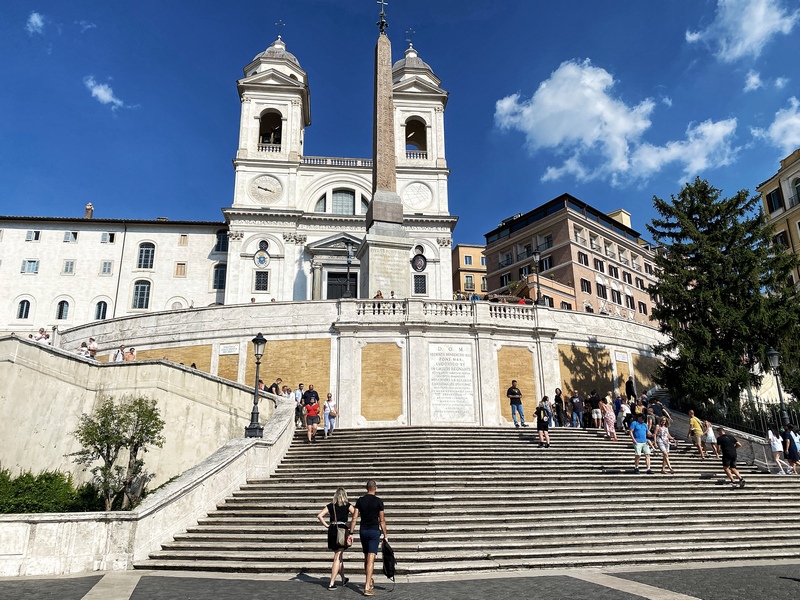 Architecturally significant districts of the city such as Quartiere Coppedé also make for a fascinating exploration with no extra charge necessary.
There is also a selection of free museums that visitors can enjoy, therefore really making a cultural tour of Rome very viable for those on a shoestring budget. These include the Accademia Nazionale di San Luca (an art museum), the Museo Barracco di Scultura Antica (full of ancient sculptures), and Museo delle Mura, where you can learn about the construction of Rome's famous walls.
Even the most famous attractions in Rome aren't too expensive
But you don't just have to limit yourself to the free sights, especially if you have a bit of budget set aside for sightseeing. Even the most famous attractions in Rome are fairly affordable.
Possibly the best deal is the combination ticket for the Colosseum, Roman Forum, and Palatine Hill, which costs just €16 for all three sites. Even the Vatican Museum, including a peek at the Sistine Chapel, is only €17. It's when you start hiring guides or booking tours that prices can begin to climb quite steeply.
Remember to book your tickets for the above sights (and others) in advance. Often sights have no ticket offices in Rome, so you will have to show your pre-printed tickets (or on your smartphone) as you enter.
Use the Roma Pass
If you have several attractions on your to-do list and still want to visit Rome on a budget, then it may be worth considering a Roma Pass. Valid for either 24, 48 or 72 hours, depending on how long you want, the ticket combines free admission to either one or two top sights and discounts to many others.
Not only that, but the Roma Pass also offers unlimited rides on public transport for the duration that the Pass is available for.
The best option is actually the Roma Card, which includes five top sites in Rome, and the best part of it is that you can book admission to all upon getting the card.
Eating in Rome on a budget
You may not think it, but there's plenty of good food in Rome that is totally budget friendly – it all depends on the kind of establishment you choose to go to. Restaurants, for example, can be pricey, but if you opt for a family-run trattoria instead, you can save a lot of Euros on each meal.
These more local places are popular throughout the city, so just keep an eye out for lines of people outside these eateries as you explore. Usually, the food is both affordable and delicious, and portions huge.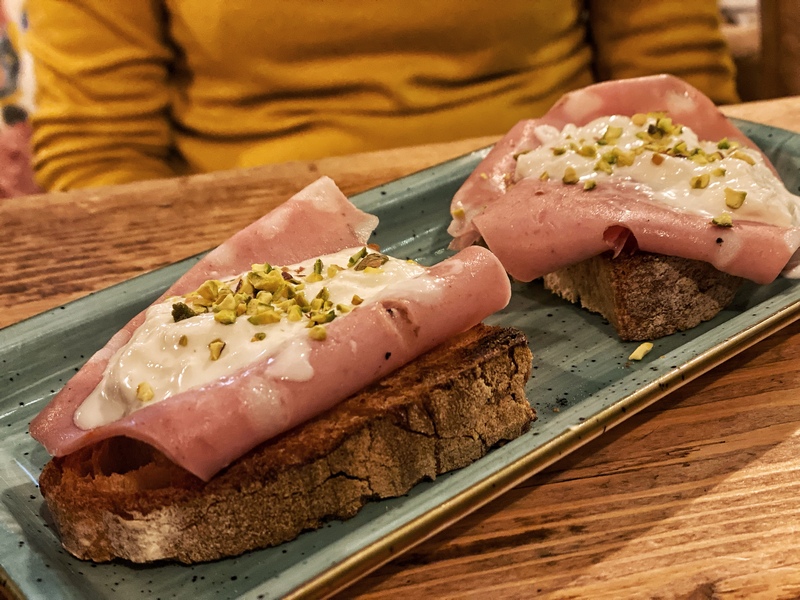 One big rule of thumb when visiting Rome on a budget is to avoid tourist traps. These sorts of places may have a big English menu or signboard outside, or they may have a member of staff positioned outside who'll start talking to you and try to get you to come in for a meal. Not only will they be less focused on quality food, but the prices will be more than they should be.
When it comes to street food, Rome has a whole bunch mouthwatering spots to hit up that are ideal for budget-conscious travelers.
You can find pizza by the slice, trapizzino (a sandwich-pizza hybrid), and suppli – deep fried rice ball goodness not to be confused with arancini. All of these are perfectly washed down with a glass of wine or cooling craft beer.
Water is safe to drink in Rome, so bring a bottle to refill!
Don't waste money on buying bottles of water in Rome. The water in Rome is perfectly safe to drink, so you should make sure to bring with you a refillable water bottle. Not only can you save money, but it cuts down on plastic pollution.
The institution of public drinking water is so far entrenched in Roman life that there are even fountains dotted around the city for people to use. These taps are called nasoni (literally "big noses") and were first introduced in the 1870s.
Today there are over 2,800 scattered around Rome. There's even an app where you can locate the nearest nasone to you. Even if you don't have a water bottle, you can still drink from these fountains. As well as nasoni, there are also fontanelle (water fountains).
You can combine filling up your water bottle with a bit of free sightseeing, too. The Wolf Fountain is pretty iconic, for example, with the spout in the shape of the she-wolf that is associated with the founding myth of Rome.
House wine is always cheaper than bottles
You don't have to avoid drinking alcohol when visiting Rome on a budget, either. While you may think a bottle of wine is the economic option, that's actually not the case. When it comes to wine, the vino della casa or house wine is the way to go.
This is served either by the glass or in a carafe that's brought to your table. It's not the fanciest option, but it's much cheaper and usually quite delicious. You can choose between red or white.
About the author: Claudia Tavani was born and raised in Cagliari, Sardinia, but her father grew up near Rome so the city is her second home in Italy. She runs My Adventures Across the World, plus she created Strictly Sardinia to bring you the best of the island, with the most famous landmarks and the lesser known ones.
You might also enjoy: