Staying in one city on vacation can be a great low-stress way to spend your time. Get to know the neighborhood and not have to repack and unpack every few days. But what if you had your heart set on seeing as much of the country as possible? Day trips are your answer. Base yourself in a well connected city and head out as many days as you are willing to see other things in the surrounding areas. This way you can see what you want without wasting time switching hotels.
Booking tours for day trips
One option is to find a day tour to your destination. They will often pick you up in the morning and drop you back in the evening.
This way, the transport is all taken care of, and you don't have to worry about the logistics or the stress of renting a car. This can be a really good option for sights that are not well-served by public transport.
Please note that some posts contain links that earn me a small commission at no extra cost to you.
Places like Ireland, the Loire Valley in France, Cappadocia in Turkey, and the Great Ocean Road in Australia are good for finding a lot of full or half-day van tours.
They get you to places you can't easily get to on the trains and only hold a few people per van, so it's a good-sized group to hang out with for a bit.
Look at the itinerary before you book though. Know how big a group it is and how much of the day you will just be sitting in the van. Look at the map and see how far you are really being driven.
Read about how to choose the right tour for you.
We like to check
Viator
to find fun day tours. Their site is easy to use, and they have tour listings in almost any destination worldwide.
Two specific companies I look at for European destinations are
Eating Europe
, which has fantastic food tours, and
Take Walks
, which has wonderful food and non-food tours. I've taken several tours with each company, and they never disappoint.
Plan day trips yourself
It can really be exhilarating to strike out on your own on a day trip. If you are used to being on tours, break out of your comfort zone occasionally and go to a nearby city on your own.
While some sights are inaccessible by public transport, if you just want to go see another nearby city, you can often visit it easily on your own.
Check the train and bus schedules. How often do they run and how long does it take to get there? How early could you leave (or are you willing to leave)? When is the last chance to get home?
Doing a trip on your own can often be much cheaper than the full tour, and you have the flexibility to come and go as you wish. Sit in a cafe and soak up the sun instead of being trucked through some local pottery factory. It just means being more aware of the transport so you don't get stuck.
Try basing yourself in Florence to explore Tuscany with day trips, or base yourself in Bologna to explore Emilia-Romagna.
In Germany, spend a week in Munich and explore Bavaria. Or base yourself in the capital and plan a few day trips from Berlin.
Or try staying in Brussels and seeing other parts of Belgium on day trips. The train systems in these regions are well-connected for planning day trips on your own.
How far is too far for a day trip?
My rule of thumb is two hours in transit is about the limit of a day trip.
Remember whatever time it takes to get there, you will need to take about that coming home. So two hours out in the morning and two hours back in the evening.
Four hours alone in transit means I want to spend at least 4-5 hours at my destination to make it seem worthwhile. Much beyond two hours in each direction starts making for a very long day.
Vacation is for relaxing and enjoying travel, not being exhausted. Planning a day trip to a destination that's too far away can feel like you've lost your precious vacation time.
Be sure to add into your calculations the time it takes to get from your hotel in your base city to the train (or bus) station. I still tend to look at two hours from city to city as my rule of thumb.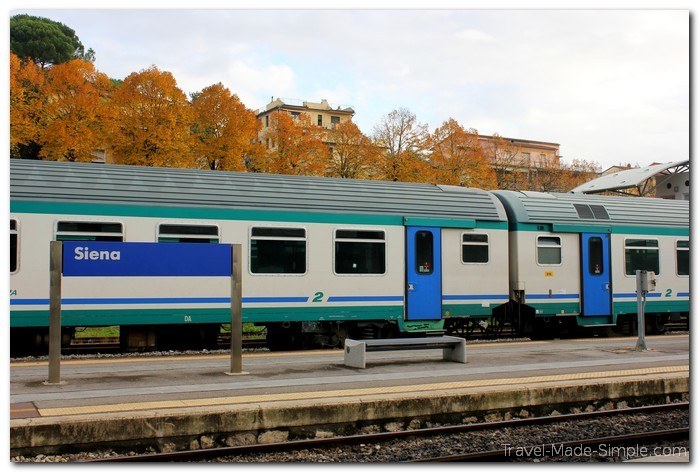 Remember to see your base
Settling in a base city and taking day trips from there can be a really wonderful way to travel. Don't forget to see your base city as well.
Take at least a day or two to see the sights and stroll the streets where you are staying. The beauty of a city break vacation is staying still. So make sure to slow down and enjoy!
You might also enjoy: