Food is one of the first things you think of when planning a trip to another country, right? If you're going to Italy, you want to taste the pasta and the pizza. If you're going to Paris, you want to try croissants, cheese, and wine. If you're going to Germany, it's all about the beer and sausages. So why not start your trip with the perfect food tour?
Food tours are a great way to explore a city. They give you a unique view of a place as well as showing you where there are great places to eat. Food drives so much of culture anyway.
In some cities, there are not many companies offering tours, but in places like Rome there can be way too many to pick from. How do you find a good one? Here are some of the questions to ask yourself in order to pick the perfect food tour.
What neighborhood is the food tour in?
Most tours are on foot which means that you will be in a specific neighborhood exploring the food.
Does the neighborhood description sound interesting to you? Is it in the center of town or is it in a less visited place? There are benefits to both.
Food tours in the center of the city, near the big sights, will often provide information about the famous buildings and monuments you see along the way while weaving in stories about the food.
Food tours in less touristy neighborhoods will give you a glimpse of where the locals live and enjoy their lives.
It's also important to note the location in relation to your hotel and transport. This can help you decide what other activities you can fit before or after the tour.
Which foods are listed on the tour?
A good tour description should give you an idea of what kind of food they will be sharing with you.
This is probably the most important aspect of choosing a tour, but also the hardest to make a judgement. I like to see a varied list of things. I'm also quite partial to anything that mentions visiting a market.
Is there a specific food from the destination that you definitely want to try? Try to find a tour that has it.
Do you have any food allergies or dietary restrictions? A good tour company should be able to accommodate you with an alternative or at least tell you what stops you won't be able to participate in. Just ask them ahead of time.
How many tastings are on the food tour?
How many stops are listed? This is more about expectations than a decision criteria. A tour with five stops with some variety at each stop can be just as enjoyable as a tour that goes to nine different shops.
You an usually expect smaller portions at each stop if there are lots of stops, while tours with fewer stops will probably give you more food at each location.
What is the duration and start time of the food tour?
How long is tour supposed to take? The perfect food tour should give you plenty of food to replace a mealtime (or more).
Note the start time and duration of the tour so you can plan when (or if) to have other meals that day, and so you can plan other activities. This will also be a part of planning how to get to the meeting point from your hotel.
For a wine or beer tour, make sure there is some food provided, even if it isn't the focus. You want to enjoy the drinks and the company of others, but you don't want to have four beers on an empty stomach and get super drunk.
Cities and their eating patterns change based on time day as well. An evening food tour will have a different feel than one at lunchtime.
Also think about the weather. Midday in the summer can be quite hot, but late afternoon in the winter could be pushing dark in Europe.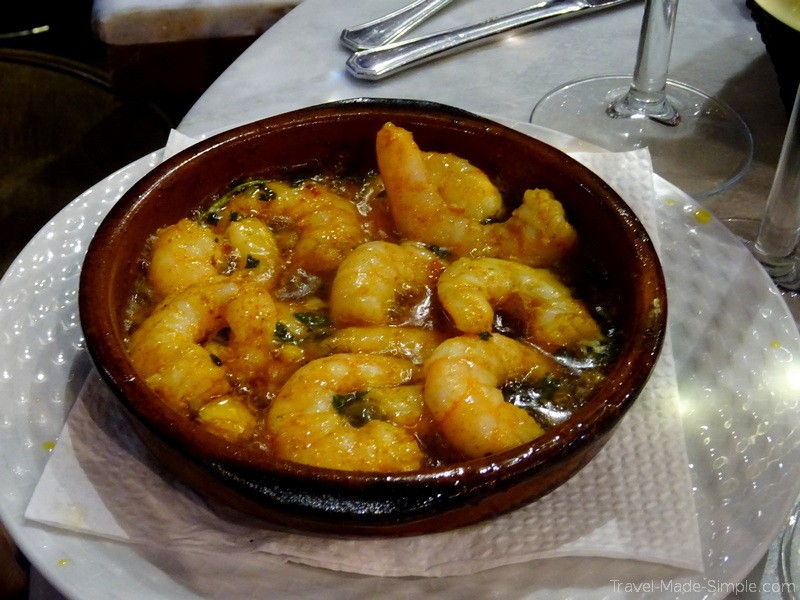 How much does the food tour cost?
Of course, cost is a factor in deciding. A food tour description should be very clear about what is included in the price and what you have to pay for.
Our experience is that a food tour can seem more expensive than a walking tour, but it is helpful to see it as both a walking tour and a multi-course lunch or dinner. The fee not only covers the guide and wealth of information they provide, but also all the food you're tasting from so many different restaurants and cafes.
We've also taken a food tour that was a little cheaper than what we normally expect, but there were options to order and buy additional food along the way. So we'd get one set of food at one location, and then we could order more at the same place if we wanted.
Other food tours might have a standard option and an option to add more drinks. A food tour we took in Lisbon came with wine at a couple of stops, but we could've paid extra for two more alcoholic drinks and coffee at the dessert stop.
What is the group size of the food tour?
You will notice group size of a food tour more than on a walking tour. Especially when you are trying to squeeze into small restaurants or are waiting for the plate of salami to get around to you.
Are you looking at a private tour where only your group and the guide are doing the tour? Or do you want to meet other travelers along the way?
We like groups around 6-8, which is cozy enough to settle around a table. Usually 12 is about the max for a food tour. Much beyond that and it begins to feel crowded and logistical issues can get in the way.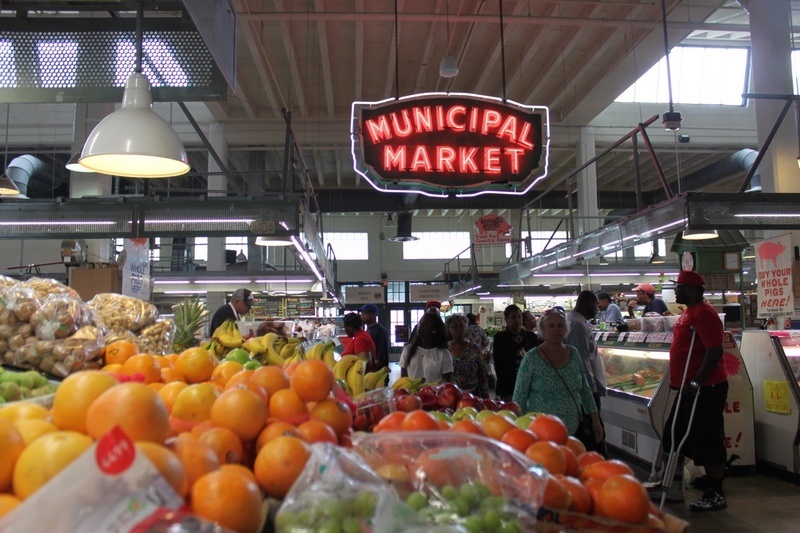 Please note that some posts contain links that earn me a small commission at no extra cost to you.
There's a lot to consider when choosing the perfect food tour. It's hard to find a bad food tour, but some are definitely better than others. A lot of these criteria are personal choice, but it's a good list of things to think about for exploring a city's cuisine.
We usually look up the city we're going to on Viator and search through the city's food tour section. We've also taken food tours in various cities with Devour Food Tours and Take Walks, and both are excellent.
Check out a few food tour reviews on Travel Made Simple: