This is part of a series of interviews with inspiring travelers. Today I'm interviewing myself about the Atlanta Food Walks tour.
Tell us about yourself and your travel experience.
You can read more about me here, but I've been traveling in some form for over 20 years. I've taken organized 10 day tours of Europe, countless half and full day tours, and traveled independently in many places. I've originally from the US but now I live in Berlin, Germany.
Where did you go on your tour and how long was it?
I took a food tour in downtown Atlanta. The tour lasted about 4 hours. There was about 2 miles of walking, but that was spread out over the four hours in between each of the 7 food stops.
Please note that some posts contain links that earn me a small commission at no extra cost to you.
What tour company did you use and why?
The tour was with Atlanta Food Walks, the only food tour company exploring downtown Atlanta.
Akila, the owner, gave me the opportunity to try out her tour before the official start date in the spring. I thought it would be interesting to take a food tour in a city where I used to live and learn more about southern cuisine.
>>Read: Itinerary for 3 Days in Atlanta, GA
Why did you choose a tour instead of traveling independently?
I really love food tours, and taking one is such a fun experience that introduces you to so many foods in just a few hours. I had never heard of any of the places she brought us to because I had never ventured into that part of the city.
I never would've known to eat at these places without being on the tour. So for me it was a no-brainer.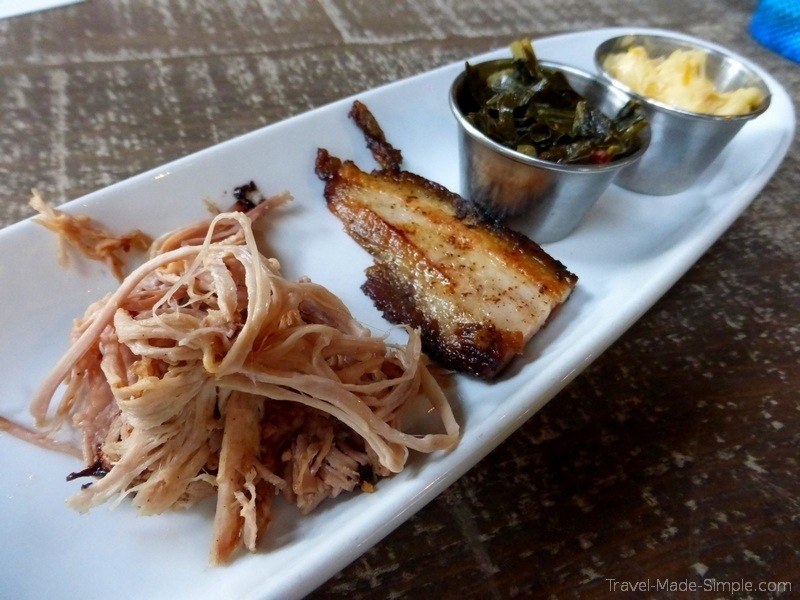 What did you like about the Atlanta Food Walks tour? What was your favorite part?
The food, of course! Despite living in the south for 16 years, I never really ate that much southern food when I lived there (I'm originally from New Jersey) so this tour gave me the chance to try some of the best of what the south has to offer.
What did you learn about Atlanta from your food tour?
Akila told us tons of interesting history about the south and Atlanta, including how the majority of the foods we call "southern" originated from one of three groups of people: Native Americans, English, or West Africans.
I was also really fascinated by the information about the Civil Rights movement and its connection with the city.
Was there anything you didn't like about the tour?
I didn't have a car while I was in Atlanta, so I had to take MARTA, the city's public transport system. The starting point is within walking distance of a station, but not super close.
But this can't really be helped and isn't a big deal. And the tour ends VERY close to public transport, so it is doable for people without a car.
What was your favorite food on the Atlanta Food Walks tour?
Just about everything was amazing! Being from the northern US, I never understood the appeal of grits. They always tasted gross to me.
But one of our stops was a restaurant that served us shrimp and grits, and it totally won me over. Delicious!
I also really enjoyed the fried chicken with sides of candied yams and cornbread dressing. I could've eaten a whole plate of those candied yams.
We also got to try two different kinds of BBQ pork with three different kinds of sauce plus sides, specialty juices and teas, cornbread, banana pudding, and pralines.
What inspired you to take the Atlanta Food Walks tour?
I look for food tours in almost every destination I travel to now because they're so much fun and such a great way to learn about the culture.
I didn't expect to do anything touristy on my short trip to Atlanta, but when I heard about Atlanta Food Walks, I was intrigued to explore a neighborhood I had no experience with while eating lots of tasty food.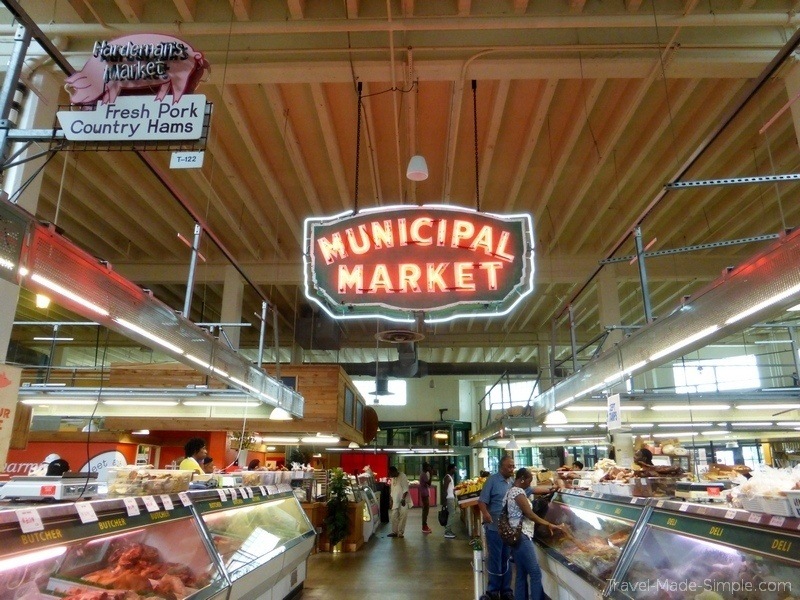 Would you recommend this tour? Would you change anything about it?
Yes, definitely! Take the tour early in your visit to Atlanta because Akila will give you recommendations on restaurants (including coupons to the places on the tour) and it's a great intro to Atlanta's Civil Rights history.
I can't think of anything I'd change.
Do you think this tour would be good for a new traveler? Why or why not?
Yes, this is a great tour for new travelers. No previous travel experience required. Bring an empty stomach!
You might also enjoy: