This is part of a series of interviews with inspiring travelers. Today's interview comes from Barbara Weibel about her European River Cruise Tour. All photos provided by Barbara.
Tell us about yourself and your travel experience.
Nearly nine years ago I made the decision to leave my corporate job to pursue my true passions of travel, writing, and photography.
The longer I traveled, the less I wanted material encumbrances, so in 2009 I gave up my apartment and began traveling full-time, with only a backpack full of equipment and a 25″ rolling suitcase.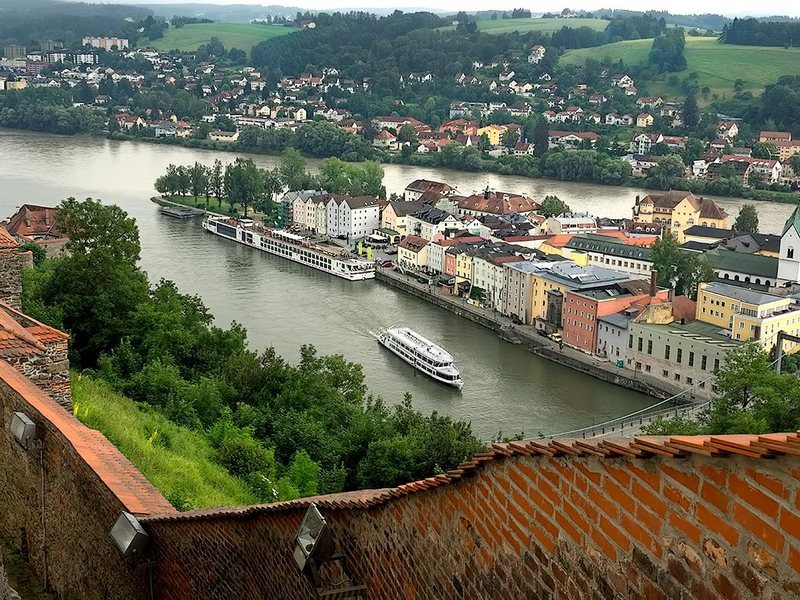 Because I am fascinated by cultural differences, I try to stay in each country I visit for a month. Sometimes, however, I do a tour of several countries at a quicker pace in order to get a taste of each. This way, I know which countries might warrant a longer return visit.
To date, I have visited 65 countries on six continents, and my goal is to see at least 100 before I die. My favorite country in the world is Nepal. I try to visit every year, and when here I live with my adopted Nepali family in Pokhara. As I write this, I am with them, celebrating the Hindu holiday of Tihar.
Thailand, Hungary, Bulgaria, Greece, Croatia, Macedonia, Spain, France, and New Zealand round out my top ten list.
In addition to my favorite countries, the following iconic sites simply took my breath away: Machu Picchu in Peru, the Great Wall of China, Uluru (Ayers Rock) in the red center of Australia, the Galapagos Islands in Ecuador, the animal migrations in East Africa, and the coast of Cornwall in England.
Finally, I must also make a shout out to my country, the USA, which offers so many stunning National Parks.
Please note that some posts contain links that earn me a small commission at no extra cost to you.
Where did you go on your cruise and how long was it?
First, I have to say that I have never been a fan of ocean cruises, as I suffer horribly from seasickness, so when I discovered river cruising, I was elated.
This summer I took
Viking River's 14-day Grand European Cruise
. It sailed from
Amsterdam
and followed a series of rivers and canals through
Germany
, Austria, Slovakia, and ended in Budapest, Hungary.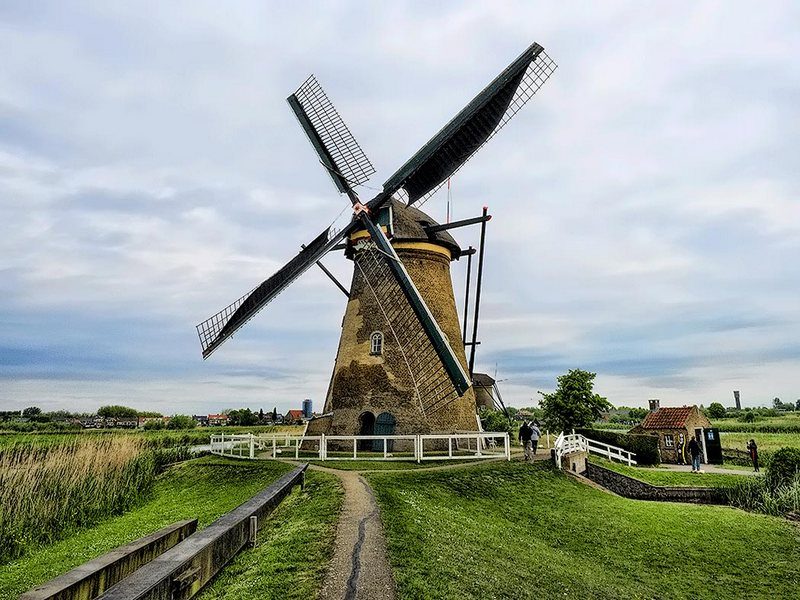 What company did you use and why?
As a travel writer, I have my pick of river cruise operators, but all my research indicated Viking was the best. Their longships are wonderfully appointed and, because they can only carry around 200 passengers, by the end of the cruise it felt more like one big family than a bunch of traveling strangers.
My stateroom was very spacious and the common areas are particularly well designed, with spaces like the Panorama Bar offering spaces for large gatherings, while places like the cozy library catered to more intimate groups.
The food was excellent, especially since Viking made special arrangements for my vegetarian requirements, and I simply cannot say enough about the crew, who doted on us and bent over backward to make sure each of us had a wonderful experience.
Why did you choose a river cruise instead of traveling independently?
I am usually an independent traveler, however once in a while I need to unwind and there is just something about floating down a river…it's one of the most relaxing experiences I've ever had.
However, I'm also not one to just plunk down in a deck chair for days at a time and gaze over miles of water. River cruising is the perfect solution, as there is always something to see.
On my Grand European Tour, we passed everything from glittering capital cities to tiny hamlets.
On the Danube we sailed through Austria's Wachau Valley, with it's proliferation of hilltop castles, and the Middle Rhine was a fairy tale landscape of glittering green hillsides, where near-vertical vineyards tumbled down toward the river. We passed through 68 locks on our journey, some of them up to 72 feet tall!
River cruising also allows me to visit many places without having to change hotels every few days or having to spend hours planning. Staying in the same room each night also made it easier to decide how to pack and what to wear on a river cruise.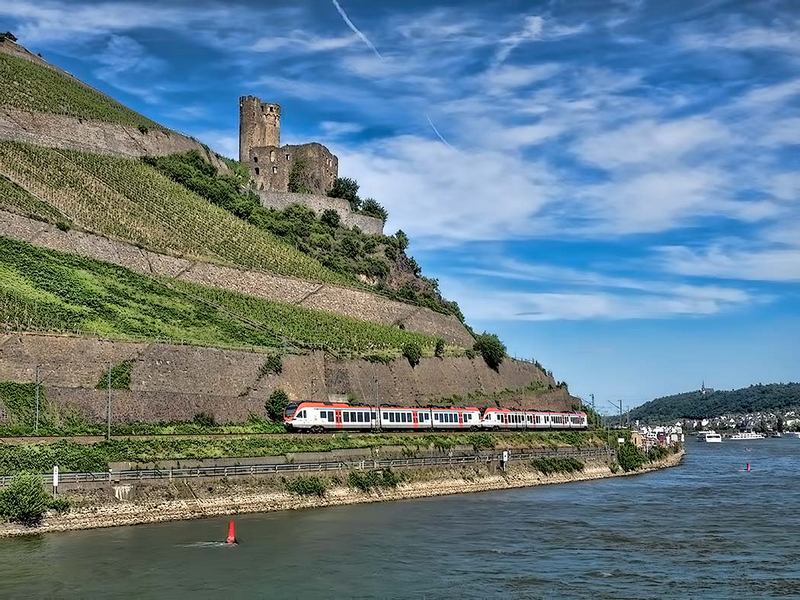 What did you like about the European river cruise? What was your favorite part?
My favorite part of the cruise was the day tours in each of the cities where we docked. Conducted by local experts, these tours provided insight into the history and culture of each place, which is what fascinates me so.
What was the most memorable or eventful part of your trip?
Though I had been to Budapest before, sailing down the Danube River at night, with its dazzling view of city's illuminated bridges, buildings, and palaces, is an experience I will never forget.
Was there anything you didn't like about the European river cruise?
Only that it had to end.
Did you eat anything amazing on your trip?
I actually tried NOT to eat. As with most cruises, the food aboard our Viking longship was almost sinful in its quantity. However, I have to say that their gourmet sherbet was amazing and I still crave it to this day.
And in Vienna, I took our chef's recommendation and tried the Sacher Torte in the Sacher Hotel, where the famous dessert was first created and the recipe is still a secret.
Lest I give the impression that only the desserts were good, let me assure you that is not the case, absolutely every meal was delicious.
What inspired you to take this European river cruise?
As I have said, I really love river cruising. This was actually the second cruise I have taken with Viking. Last year I took their Waterway of the Tsars cruise from Moscow to St. Petersburg, Russia, thus I was familiar with their quality.
Plus, I wanted to spend some extended time in Hungary this summer, so the itinerary for the Grand European Tour was ideal, as it conveniently ended in Budapest.
Would you recommend this cruise? Would you change anything about it?
I recommend this cruise without hesitation. For me, one day in Vienna was too short, but I don't know what could be eliminated to change that.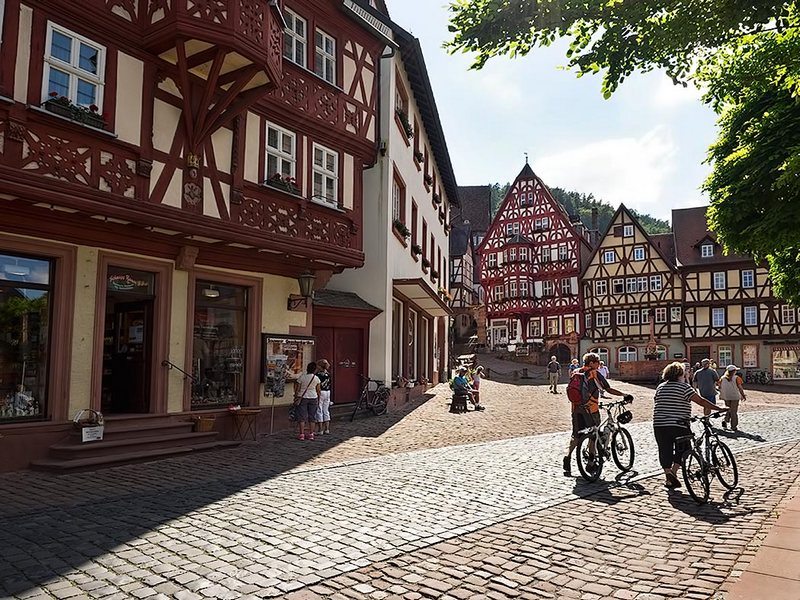 Do you think this cruise would be good for a new traveler? Why or why not?
I think a Viking River cruise would be an excellent option for a new traveler, especially one who has a fear of traveling in foreign countries. Not only does everyone on board speak English, offshore activities are conducted by English speaking personnel as well. After booking, guests just need to sit back, relax, and let Viking do all the work.
Even I, with many years of independent travel experience, can sometimes feel anxious when going to a new country where I don't speak the language. But after a few days in any new destination, I relax.
Cruising with Viking River provides that same kind of orientation to many places without the associated stress. As a result, many passengers told me they would feel comfortable coming back to the places we visited during the cruise on their own.
Bio: After years of working 70-80 hours per week at jobs that paid the bills but brought no joy, a serious illness made Barbara Weibel realize she felt like the proverbial "hole in the donut" – solid on the outside but empty on the inside. In 2007, at the age of 54, Weibel walked away from her successful career, sold or gave away most of her material possessions, and began traveling around the. Initially, her intention was to travel for six-months, but by the time that first trip ended Weibel realized she could never return to a "normal life." These days she bounces from country to country, writing stories about her adventures on her blog, Hole In The Donut Cultural Travel.
You might also enjoy: