The following Poland itinerary comes to us from Agness, who is originally from Poland. Here are her tips for a whirlwind one week Poland adventure.
Poland is a very diverse country that has a lot to offer to its visitors. You can immerse yourself for longer in a particular city's vibes or discover the best places on the Polish map in a relatively short amount of time. With a travel mate or by yourself, whatever you prefer!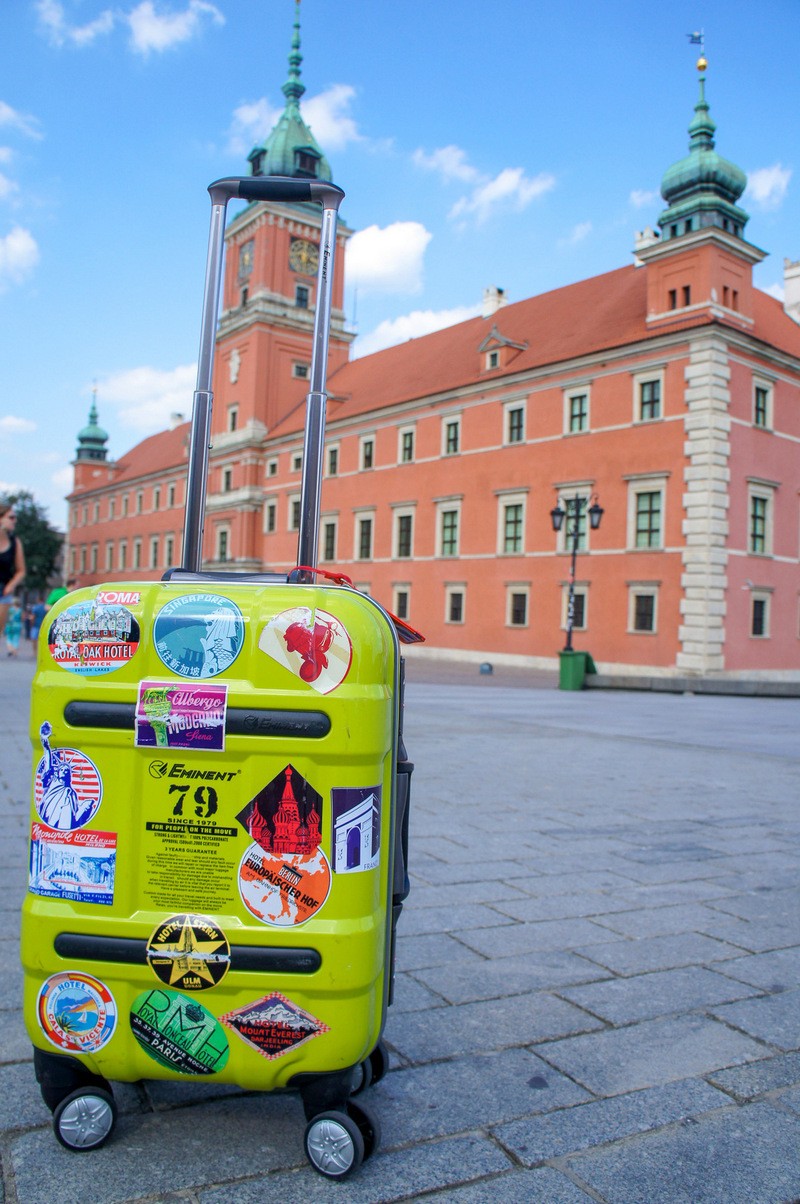 As a native, I highly recommend a one week visit as it will give you a very good overview of what Poland is all about. In just 7 days, you can check out the most stunning cities, admire the cultures of different regions and enjoy the unique Polish nature.
From the Baltic Sea, through the varied interior of the country, to the Tatra mountains, Poland has a lot to offer, including 16 UNESCO heritage sites. Poland is also one of the cheapest destinations to visit in Europe, so it's a great choice if you're on a budget.
This one week Poland itinerary gives you an overview of some of the Polish places that are worth visiting. Check them out and add your favorites to your bucket list!
Day 1 – Gdańsk
Start your trip with a stunning city located in proximity to the Baltic sea. You can get here by train or by plane, as the airport is located nearby.
Begin your visit in the Old Town. Here, you can admire the beautiful facades of former merchant houses. It is also a great spot to have a coffee break or taste delicious food in one of the numerous restaurants.
One of the must-see places is Mariacka Street, with its stunning, huge Gothic church. You can climb the tower of this building to see a stunning landscape of the city. You can also find a countless number of stores that sell all types of applied art with Baltic Gold: amber.
While here, you can learn a lot about the history of modern Poland. In the old shipyard where the revolution against communism started, you can find the European Centre of Solidarity. It's one of the best interactive museums in Poland.
Have more than a day in Gdańsk? Visit the other two cities from this agglomeration, Sopot and Gdynia, or have a stroll on one of the city's beaches.
Day 2 – Malbork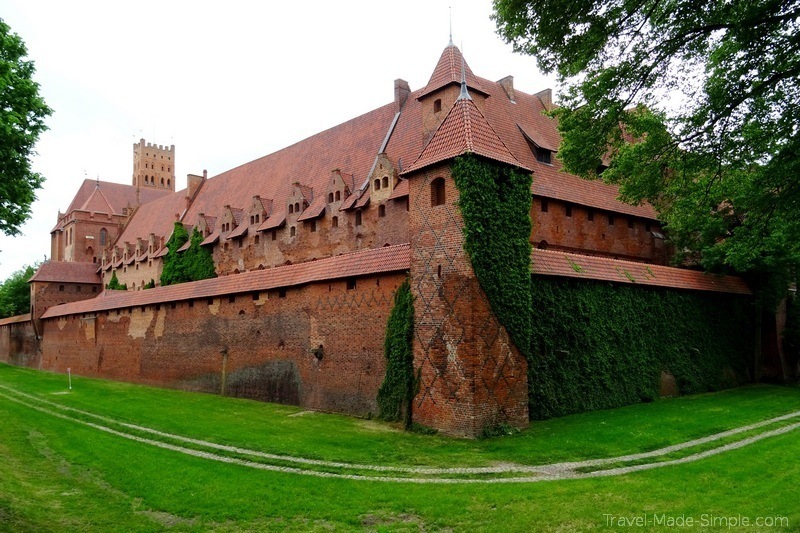 Around one and half hours by train ride from Gdańsk, is the unique city of Malbork. The main attraction of Malbork is a huge castle, and it's one of the best day trips from Gdansk.
It was the largest fortress in medieval Europe and is the biggest castle in the world. Malbork was constructed by Teutonic Knights, but over the years it has witnessed all kinds of changes in Poland's violent history.
When visiting this place, take comfortable shoes because you are going to walk a lot. Here, you can admire a chapel, an interesting collection of items from the past, and even discover how medieval toilets worked.
If you have some spare time, be sure to go to the other side of the Nogat river that passes by. That is the best spot to admire this unique castle in its full splendor.
Day 3 – Białowieża
The nature of Poland is pretty diverse. Białowieża National Park should be on the bucket list of all nature lovers. It is located close to the border of Poland and Belarus.
Białowieża is famous mostly for the European bison: the biggest mammal in Europe. It is also worth the visit because of its succulent greenery. It's home to numerous species of plants and animals. The forest is full of old oaks, pines, and other very old trees.
If you are lucky enough, you may meet a small squirrel or admire the majesty of a deer passing by. It's incredibly rare to meet a wild bison, but you can immerse in the calming chants of all types of birds, including woodpeckers, cuckoo, owls, and more.
The dense forest can give you some Narnia vibes, and you will definitely feel that there is something magical in this ancient place. No wonder it is listed on the UNESCO heritage list.
If you have a drone, it is a great idea to take some pictures and landscape videos of Białowieża from above. The view is simply stunning.
Day 4 -Warszawa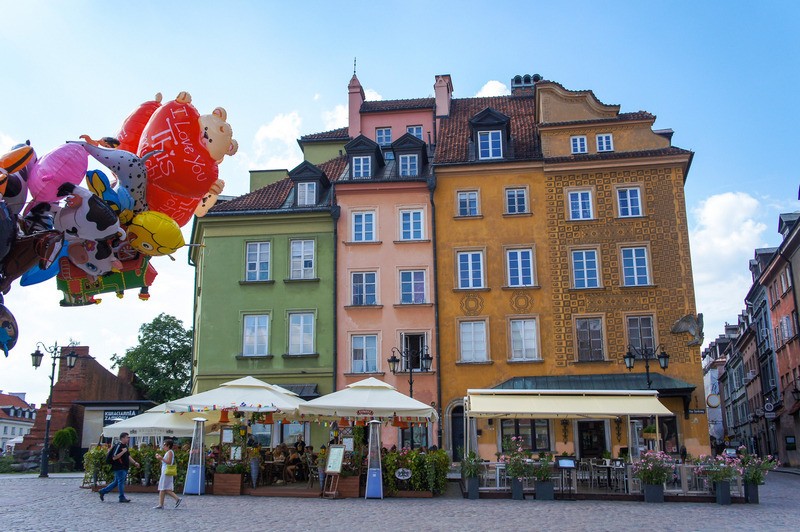 From Białowieża you can get to Warsaw (pl. Warszawa), the capital of Poland. Almost completely destroyed during the Second World War, it was rebuilt, and it's now a modern city in which skyscrapers tower over historic buildings and cobblestone streets.
In the Old Town, another one selected for UNESCO heritage, you can admire the castle of Polish kings, and colorful houses with arcades under which merchants were selling their products.
Another must-see place on the map of Warsaw is POLIN. In this interactive museum, you can learn about the history of Polish Jews.
Łazienki Park, the beautiful outdoor creation of the last Polish king, is a perfect place to have a little stroll and rejuvenate surrounded by beautiful nature and romantic structures, including a classicist summer palace.
On top of the Warsaw University Library, you can find a stunning garden. It is a perfect spot to admire the landscape decorated with the Vistula River.
Day 5 – Kraków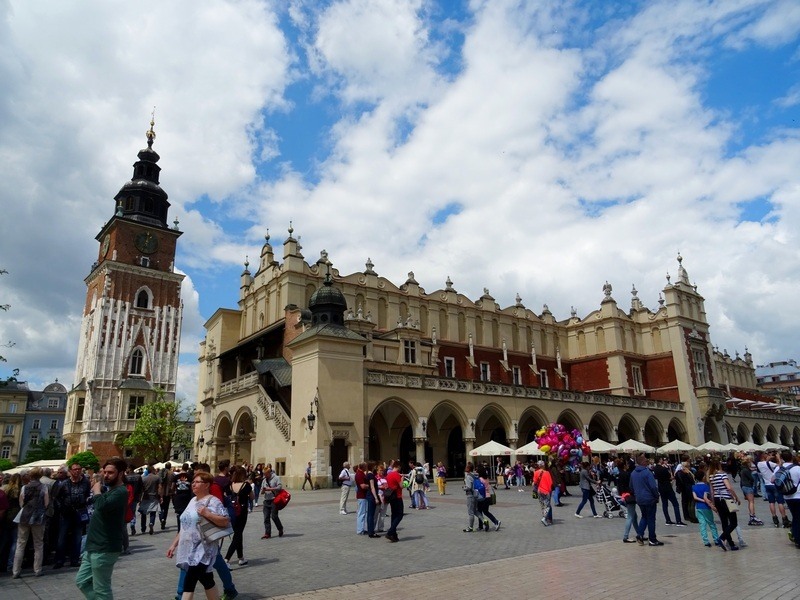 Kraków is undoubtedly one of the most charming cities in Poland. Whether you visit it in summer, spring, autumn or winter, it will look stunning.
The former capital of Poland is famous for the beautiful Gothic and Renaissance castle complex. On Wawel, you can immerse in the history of Polish kings, admire one of the best examples of Sacral architecture in Northern Europe, and listen to the legend about a dragon.
It was also the very first site in the world that appeared on the UNESCO heritage list.
Kraków's Old Town is simply stunning. You can walk in the cobblestone square and admire unique examples of Gothic Sacral architecture. Sukiennice, a former merchant market, is a perfect place to get an original souvenir or simply feel the vibe of the city.
The history of Kraków is connected with a high Jewish population that lived here. Visit Kazimierz district to feel the spirit of old times, where the Christian and Jewish cultures coexisted together in perfect harmony.
Planty Park, which surrounds the old town, is a perfect place for a walk. While strolling around, you can find old gates and fortifications that used to protect the city from enemies.
If you can stay in Kraków for longer than one day, you should visit two places that are located nearby. Wieliczka is an underground salt mine. Big sculptures and whole chambers that were executed in salt are simply breathtaking.
Near Kraków, there is also one of the most horrifying places in the whole world. Auschwitz is a former Nazi concentration camp, in which over 1.1 million people lost their lives. A tour to Auschwitz is a hard experience, yet to better understand the Second World Word it is a place worth visiting.
Visiting the salt mines and the concentration camp is highly recommended. Consider spending an extra day in Kraków to do a day trip to both places. A tour
like this one
will take you to both places.
Day 6 – Zakopane
Not far away from Kraków is located the very idyllic town of Zakopane. Nestled at the feet of the Tatra Mountains, it is a perfect place for those who love hiking in beautiful scenery.
In the town, you can enjoy Krupówki, the main street where trade blossoms. You can buy some original souvenirs here, eat local cheese (oscypek), or cherish Polish flavours in one of many restaurants.
There are numerous trails that you can pick from. They can be easy or more challenging. One of the most popular leads to Czarny Staw Gąsienicowy (Black Lake).
To fully immerse in the mountain vibes, book your stay at Murowanica Tourist Shelter, and enjoy the unique architecture and spirit of this place.
Day 7 – Wrocław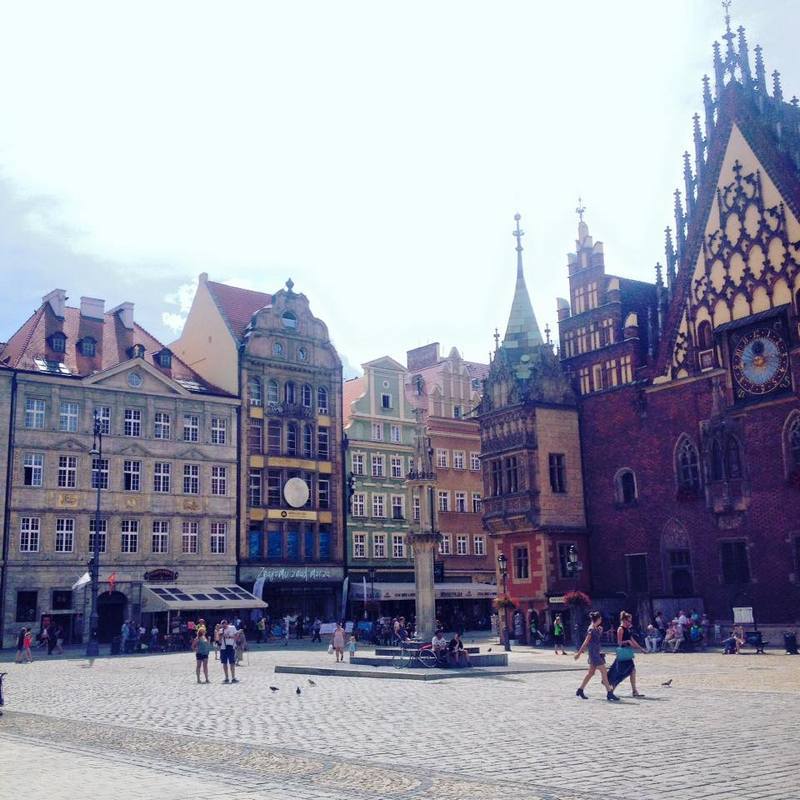 Wrocław is a student city that has a lot to offer to both locals and travelers.
As in most Polish cities, the Old Town Square plays a crucial role here. You can admire a Gothic town hall and various properties that surround the square. It is a perfect place to enjoy the full overview of the architectural styles.
Cathedral Island is the oldest part of the city. To be honest, it is no longer an island, but it is clearly the best place to immerse in sacred architecture and travel into the medieval era.
Visit the university buildings to feel a bit of a Harry Potter vibe. Be sure to not miss Aula Leopoldina: a stunning example of a work of art where painting, sculpture, and architecture blend in one spectacular wholeness.
In Wrocław you can also see one of the biggest paintings in Europe. Racaławice Panorama is so big, that a special building had to be created especially for it.
Pro tip: As Poland is a huge country, you may need a lot of time to travel between particular places. You can get night trains or buses to save some time and money. That might sound exhausting, but it's worth it!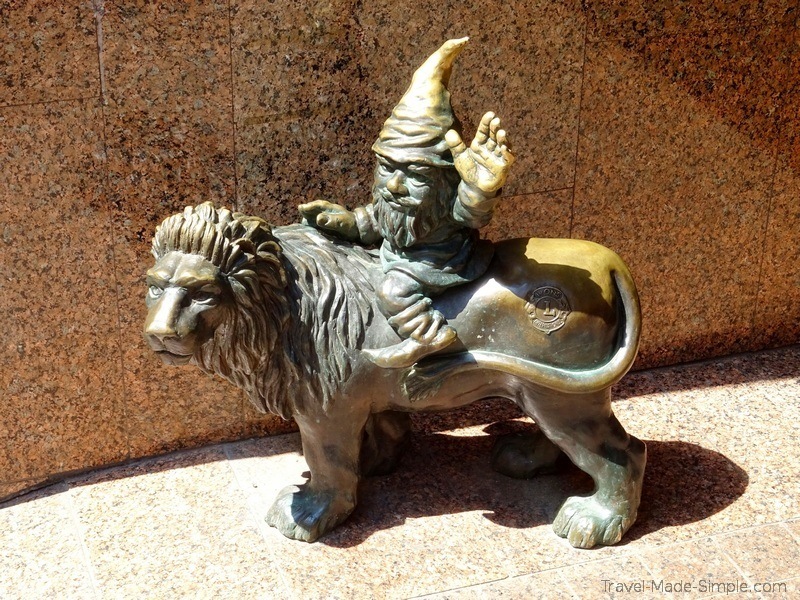 Wild nature, lovely old towns, rich culture, and high-quality collections of art attract people from all over the world to see this country. Everyone can find something exciting. There is some unique charm in each town, valley, and river that can enchant you.
One thing is for sure: you may fall in love in Poland and want to stay here for much longer than just a week.
Have you ever been to Poland? If you have, let us know what places you visited. If not yet, tell us which of the mentioned places are on your bucket list.
Thank you, Agness! Check out eTramping, the travel blog Agness runs along with her friend Cez.
You might also enjoy: