If you want to visit national parks in the USA, it's essential that you have your own vehicle. A few bus tours do exists, but beyond that it's nearly impossible to travel around and explore the US without your own set of wheels.
Having a car or a campervan gives you the freedom and flexibility to truly enjoy the journey as well as the destinations. I never thought I'd be a campervan person, but we recently tried it out, and I loved it!
Here's our ultimate guide to planning a campervan road trip in the southwestern USA.
Please note that some posts contain links that earn me a small commission at no extra cost to you.
Andy and I planned out a USA southwest national parks road trip in a campervan because it sounded like a fun way to do it. After lots of research, we decided to try Jucy Vans, but they no longer operate in the USA. If I could do it again, I'd probably try Escape Campervans. The vans are a little bigger and look more comfortable to sleep in.
It turned out to be an amazing three week trip through some gorgeous locations. We had a lot of questions about planning a road trip in a campervan, and now I want to share what we learned with you.
Resources for planning your US Southwest road trip
Here are a few things that will make your planning a little easier:
Why rent a campervan?
You might be wondering, why should I rent a campervan instead of a normal car? Well, a road trip with a campervan is a completely different experience.
Since a campervan not only serves as your transportation but also your lodging and kitchen, it can save you money and lead to more flexibility and more adventure.
I loved having a kitchen attached to our van. We saved money by being able to cook many of our meals.
Breakfast was easy and convenient. There were times when restaurants were scarce, but we knew we could easily dig into the fridge and make a sandwich for a quick lunch on the road.
Sleeping in the campervan was a bit of an adventure. We got the camping experience without having to pitch a tent or sleep on the ground.
Depending on where you're traveling and what time of year, having a campervan also means you can leave your plans open and decide as you go whether you want to stay where you are or move on to the next place.
Know someone who loves traveling by campervan or RV? They might enjoy one of these gifts for motorhome owners.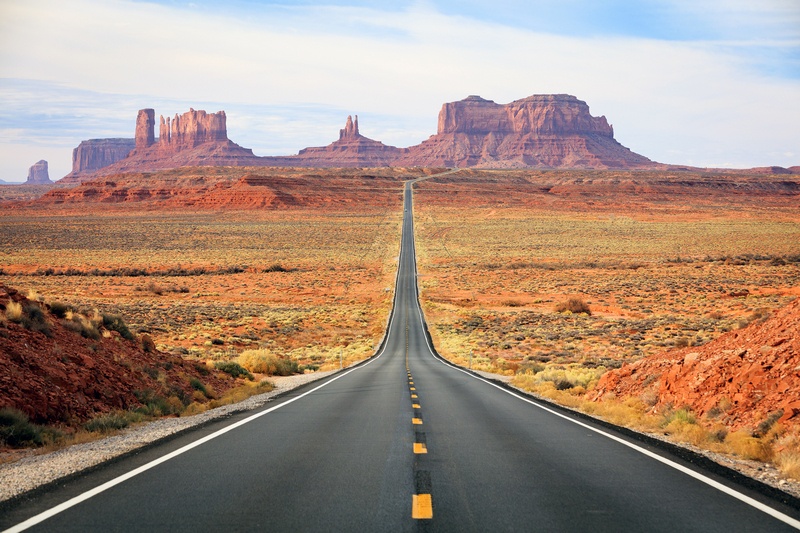 How to choose the right campervan for your US road trip
With so many campervan and RV options out there, it can get a little overwhelming. To narrow down your choices, there are a few questions you should ask yourself.
How big is your group? If there are just two of you, you can look at small camper vans. Quite a few sleep only 2-4 people.
Our van technically had room for 4 people to sleep but that would make for an extremely cramped road trip. It might work well for a couple and 2 kids though.
For a group larger than 4 people, a lot of the small camper vans will be eliminated, and you'll need to seek out larger RVs.
What are you comfortable driving? Renting a full-fledged RV means you must be comfortable driving a much larger vehicle. This wasn't something I wanted to try, but if you're comfortable with it, a traditional RV might be a good option.
Our van was a converted Dodge Caravan. We also saw quite a few Escape Campervans on the road, and they are full sized vans, so larger than ours, but still manageable. These vans look like they'd be more comfortable to sleep in since they are a little bigger, so I'd definitely try them next time.
Do you want a self-contained campervan? In addition to a kitchen and sleeping space, a self-contained campervan has a toilet and, most likely, a shower. This gives you the freedom to camp virtually anywhere that's legal, but it comes with some downsides.
You can't empty the tank just anywhere, so you'll need to find specific dump stations. Self-contained campervans and RVs usually also need to be hooked up to an electrical source from time to time, so you'll need to find campgrounds with full hook ups.
On the other hand, a vehicle that's not self-contained won't have a toilet or shower, and it won't need full hook ups. I found this much easier to deal with. We stayed at campgrounds that had full bathrooms, and it worked great for us.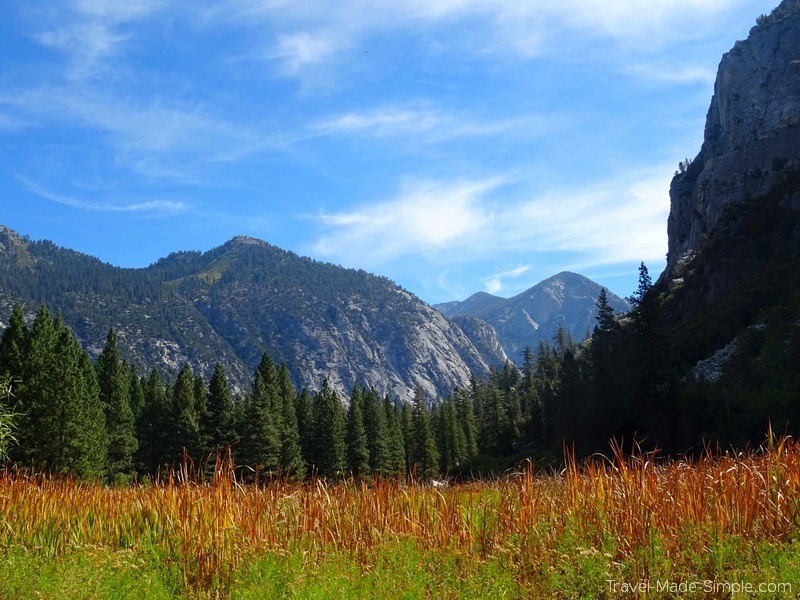 Renting a campervan for our Southwest US road trip
We decided to rent a campervan from Jucy for several reasons. We had already eliminated the normal rental car option because we knew a campervan would save us money and make for a more interesting trip.
I also liked the size of the campervans. I didn't ever feel like I was driving something huge like a more traditional RV, so it was more comfortable for us.
And finally, the Jucy Van doesn't have a bathroom, which was a huge plus for me. I didn't want to deal with emptying that tank!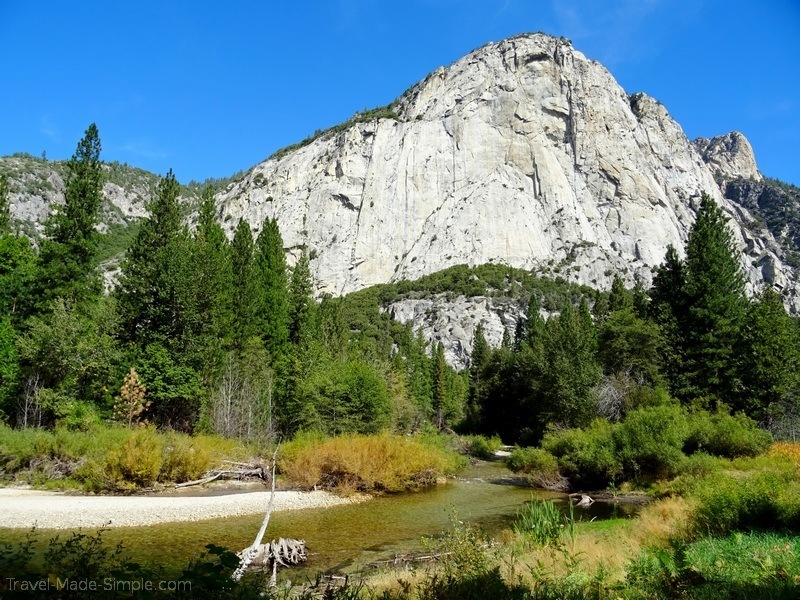 Here's some info about the campervan:
Cooking
They constructed a kitchen in the trunk area, complete with two gas stoves, a pump sink, and a small fridge. The fridge is a drawer, so you'll want to buy small things to fit in there.
Cooking equipment and utensils are extra to rent, which means you could bring your own pots and plates if you wanted to. For us, it was easier to rent theirs.
We bought a four pack of gas cans for the stove in case the ones already in the stoves ran out. Theoretically you can buy these on the road, but we didn't want to deal with it.
Turns out we didn't cook as much as we thought we would, so we didn't need the extras. This is a judgement call you have to decide on.
Andy and I mostly cooked things like grilled cheese sandwiches or sausages. Camping food is best when you keep it simple.
The sink is attached to a five gallon water tank, and it's easy to refill when it's empty. Remember it is not drinkable.
The used water must be emptied into a gray water dumping station, found at most campgrounds. This is not the same as a sewage tank that campervans with bathrooms have.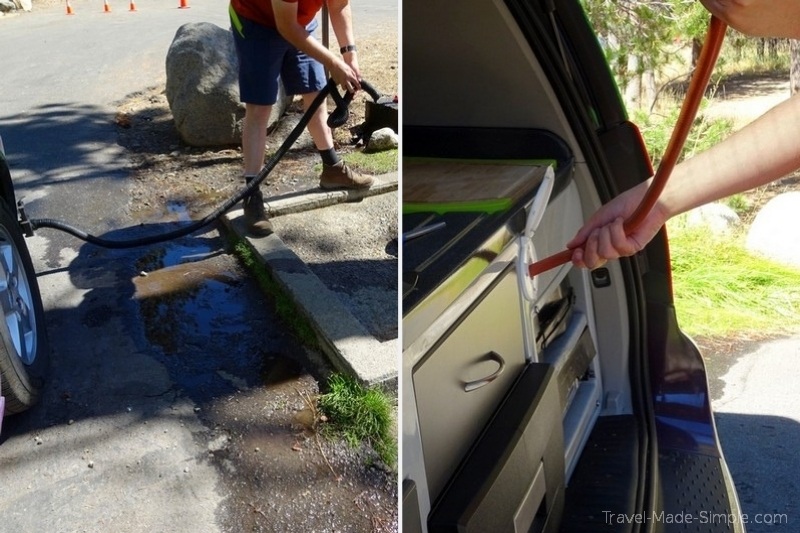 The best campervan battery is an important factor for your trip. You don't want to get stranded!
The campervan has two batteries, the standard one you need to drive, and an additional battery to run the fridge. This means you don't have to worry about killing the battery if you want to keep the fridge running overnight.
They did recommend that we run the van at least every couple of days to keep the batteries recharged, but we drove every day anyway.
Sleeping in the campervan
Most of their vans are designed to sleep four people, though a few are designed for just two people.
In the four person van, there's a popup on top of the roof that expands and has a sleeping area in it for two people. The sides are zippered panels for you to get in and out, plus a second layer so you can be zipped in but still let the breeze come through if it's warm outside.
Even though there were just two of us, this is the type of van we rented because we read that there was more space to sleep up top, especially for someone even moderately tall like Andy.
We had an older style pop up that had to be manually cranked open. It wasn't difficult, but I might've struggled since I'm so short. (I'm only 5'1″.)
We saw a few Jucy Vans with newer popups that opened with a push of a button, which sounded nice, until we learned that they only pop up from the passenger's side of the van.
This means it forms a cheese wedge triangle shape instead of a rectangular shape, so only the person sleeping on the passenger's side can sit up straight. I'm not sure if you can request one style or the other when booking.
The inside of the van can be turned into a bed to sleep two more people. If you're renting one of the two person vans, you will only have this inside sleeping space.
We tried it once on a really cold night in Yosemite, and while it was much warmer in there, it was also much more uncomfortable. I wouldn't recommend it unless maybe you had small children who are less picky about comfort.
It's also worth noting that bedding rental is extra, too. The $50 fee included two pillows, two blankets, two flat sheets, one duvet, and two bath towels. This worked out pretty well for us.
If you're picky about beds, sleeping in the van might be tough. We both hate really firm beds, and since this wasn't really a bed, just some foam padding, we had trouble getting comfortable.
After a few nights, we ended up buying a $50 memory foam mattress topper, which made the bed in the popup a bit more comfortable.
Storage in the campervan
You might think having your own vehicle means you can bring lots of stuff, but I highly recommend packing light. There isn't a ton of storage space in the van, and having more stuff will clutter up the van and make it more frustrating to find what you're looking for.
On the inside of the van, the middle row of bench seats has been removed and replaced with storage space for your luggage. To access the storage space, you have to move anything you have on the floor in front of the back row of seats and then slide it open.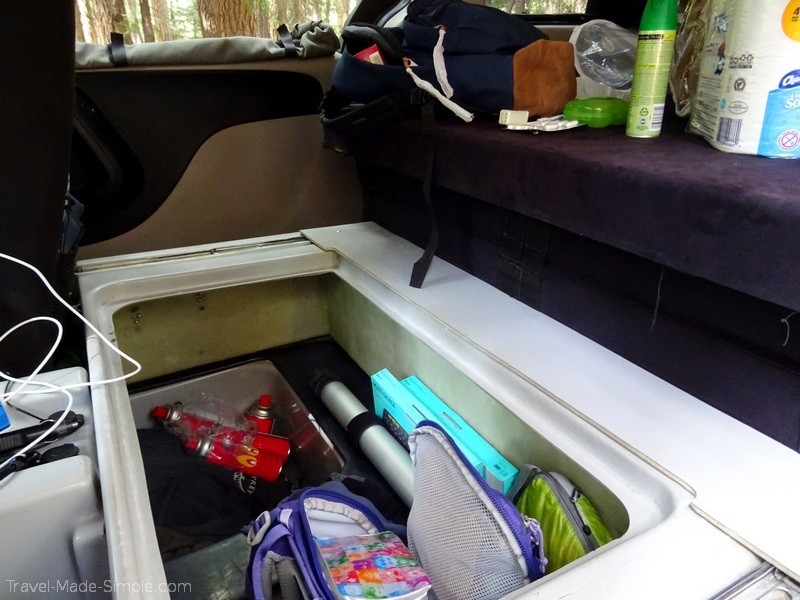 It was a little annoying to get our bags in and out of the storage area, but I'm not sure how it could've been designed better. Eventually we had a system for keeping things somewhere outside of the storage area if we wanted to use frequently.
Unfortunately it meant the van got messy pretty quickly. Oops.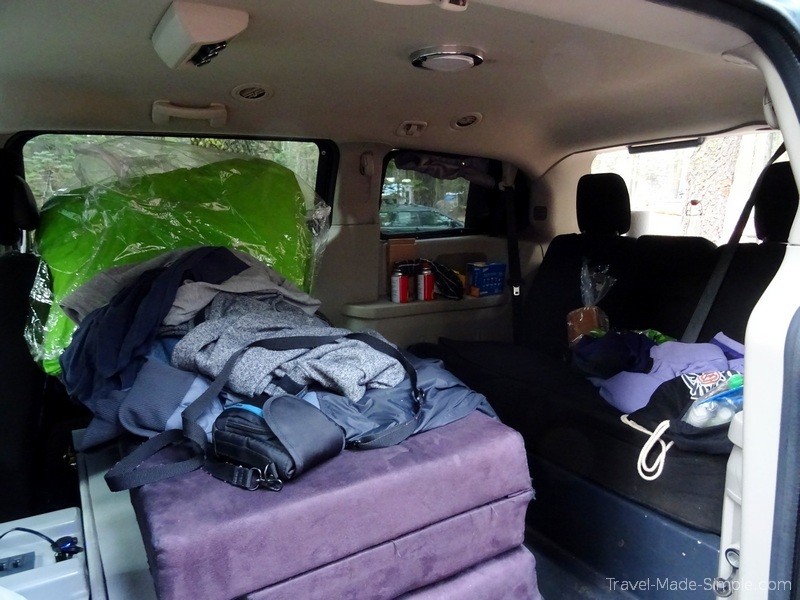 This area can also be converted into a table, but to be honest, we never did it because it didn't seem worth the effort.
The rental company had a bunch of items you can rent to enhance your trip, but some are only worthwhile for certain types of trips.
We didn't need the winter pack, but we did rent two camping chairs, which we used quite often. It would've been impractical for us to bring our own bedding and kitchen items, so I was happy to rent theirs.
Jucy Van locations
Jucy originated in New Zealand, and you can now see them all over New Zealand and Australia. Sadly they no longer operate in the US, but check them out if you want to do a road trip in Australia or New Zealand.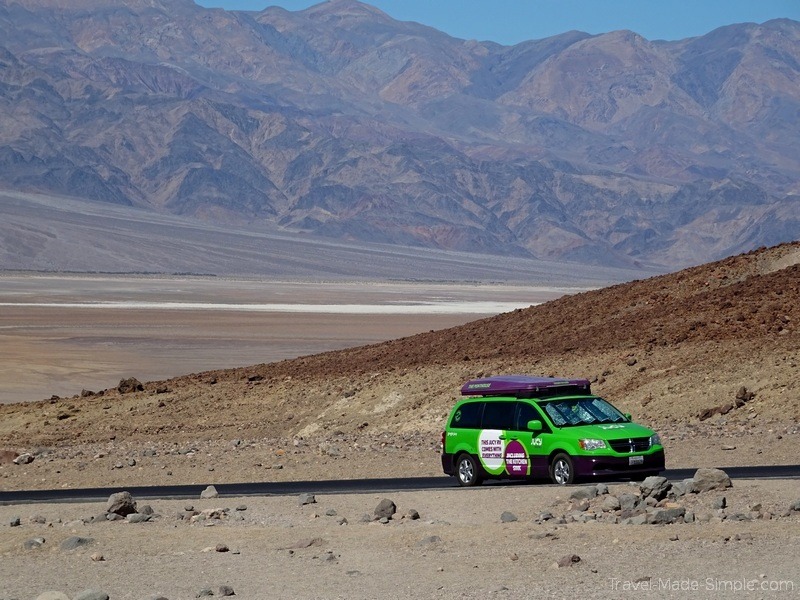 How much does it cost to rent a campervan?
The cost of renting a campervan can vary a lot, but I'll share our costs for reference. We rented a Jucy Van for 23 nights.
They have different mileage options, and after some calculations based on our trip, we went with their 100 miles per day option. We knew that even if we went over 100 miles per day, we were unlikely to go over by enough to make the unlimited option worthwhile.
As I mentioned, bedding and kitchen items were extra. Some camper van companies include almost everything, while others, like Jucy, do not.
You have to do the math to decide what items you want and if it's worth paying for extras or not. When we compared adding on all the extras with Jucy vs the more all-inclusive Escape Campervans, the price came out roughly the same. This is a personal preference and it might work out better for some people to choose one over the other.
The early pick-up was extra, and well worth it so we could get started on our drive to Yosemite. We didn't need the late drop off, but you might want it depending on your situation.
In addition to the kitchen items and bedding, we also rented 2 camping chairs and bought a 4 pack of butane cans, which turned out to be more than we needed since we didn't cook as much as we thought we would.
We also paid for the full insurance. Since we no longer live in the US, we don't have any US auto insurance, so it made sense for us to get full coverage.
Check your auto insurance policy to see if it would cover you in a camper van before you make your decision.
With all of that, plus paying for some extra miles because we did go over 100 miles per day, we spent a total of $2,975.28 to rent the campervan for 23 nights. That comes out to about $129.36 per day.
We spent $434.87 on gas. Campgrounds cost anywhere from $10 a night to $45 a night.
When we did stay in hotels, it was anywhere from $150 a night to $275 a night. Hotels near national parks are expensive, and we booked most of them last minute.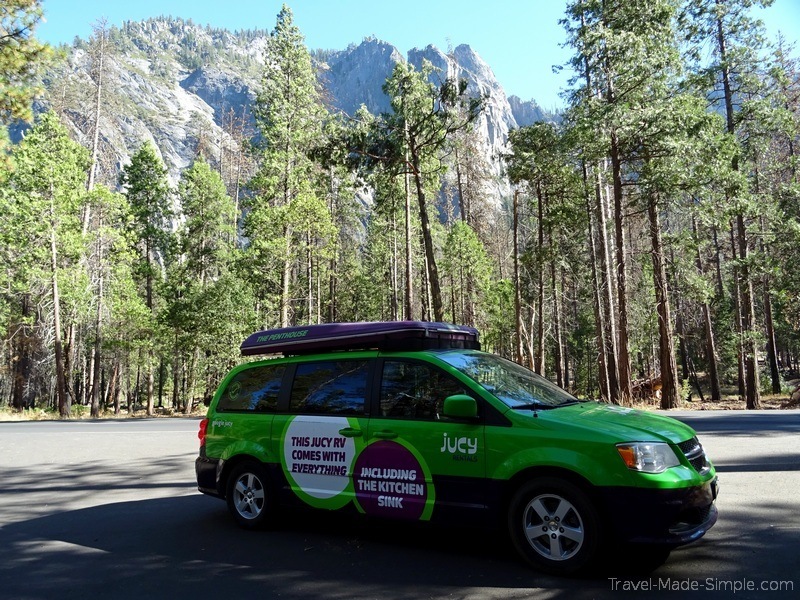 How to choose the right campground for your campervan road trip
Not all campgrounds are the same. It's very important to know what type of campsite you need, especially if you're booking ahead.
Know how long your vehicle is since campsites are often designated for certain lengths. At campgrounds run by the national park services, we were able to book sites labeled as standard non-electric. These campsites has space for 1-2 cars (or similar) and 1-2 tents. Bigger sites were available for bigger RVs and vehicles that needed hookups.
At private campgrounds, I had to email and explain the type of campervan we were driving to find out what kind of site we could get.
Sometimes the tent sites were similar to the ones in the national parks. But sometimes we couldn't use a tent site because they were ONLY for tents, and you had to park somewhere else.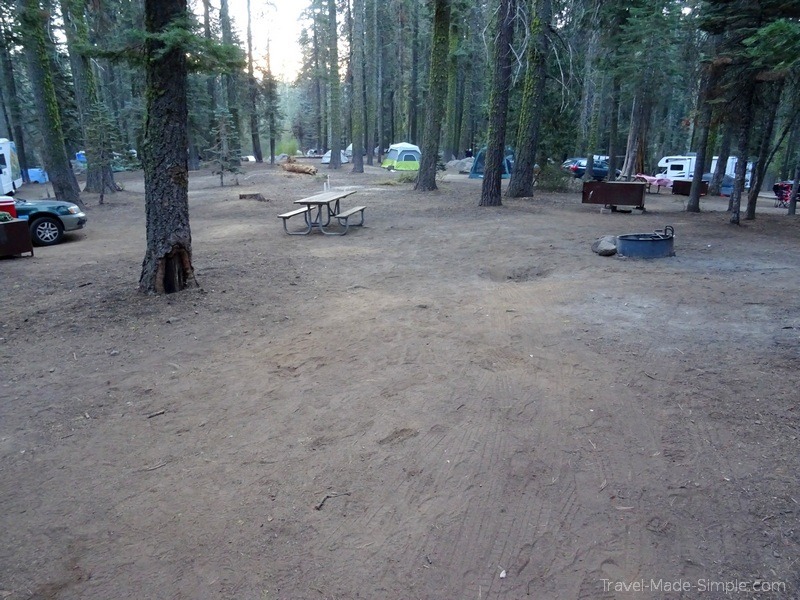 It's also important to research the bathroom situation. Some campgrounds have running water and flush toilets, while others do not.
If you see vault toilets mentioned, this means they do not have flush toilets, and they probably don't have drinkable water.
Creek water means you have to boil the water to make it safe to drink. These types of places also typically don't have showers.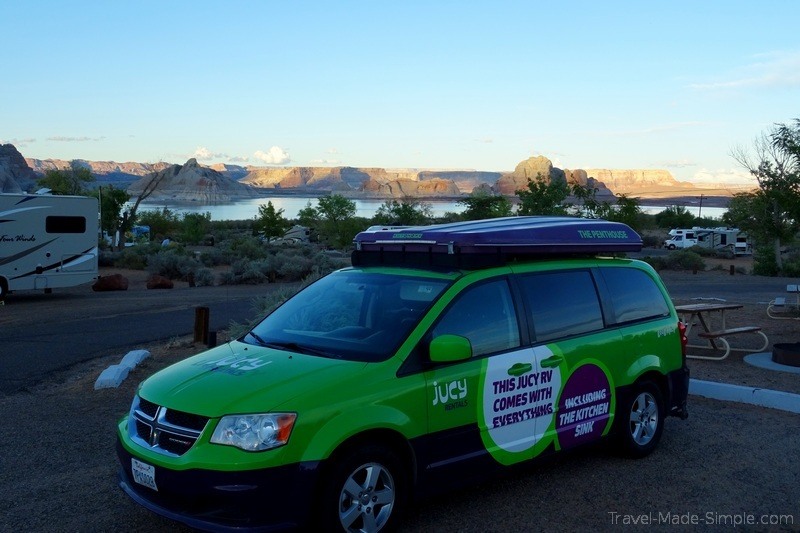 Why you should buy a national parks pass
The normal entrance fee for most of the popular national parks is anywhere from $20 to $35. If you don't plan on going to more than two national parks all year, it's fine to simply pay the fee.
But if you're going to multiple parks, it is well worth buying a national park pass. For a national parks road trip, this is going to save you a lot of money on entrance fees!
The America the Beautiful pass costs $80 and is valid for one year. It covers admission for the pass holder plus anyone else in the car. The pass works at national parks, national wildlife refuges, and many other national recreation areas and monuments.
Here's a list of all the national parks we visited on our trip and how much the standard entrance fee (per car) is without a pass:
Yosemite National Park: $35
Sequoia-Kings Canyon National Parks: $35
Death Valley National Park: $30
Grand Canyon National Park: $35
Glen Canyon National Recreation Area (Lake Powell): $30
Arches National Park: $30
Canyonlands National Park: $30
Capitol Reef National Park: $20
Bryce Canyon National Park: $35
Zion National Park: $35
Without the pass, we would've spent $315 on national park entrance fees!
Note: The national park pass does not include state parks or Navajo tribal parks.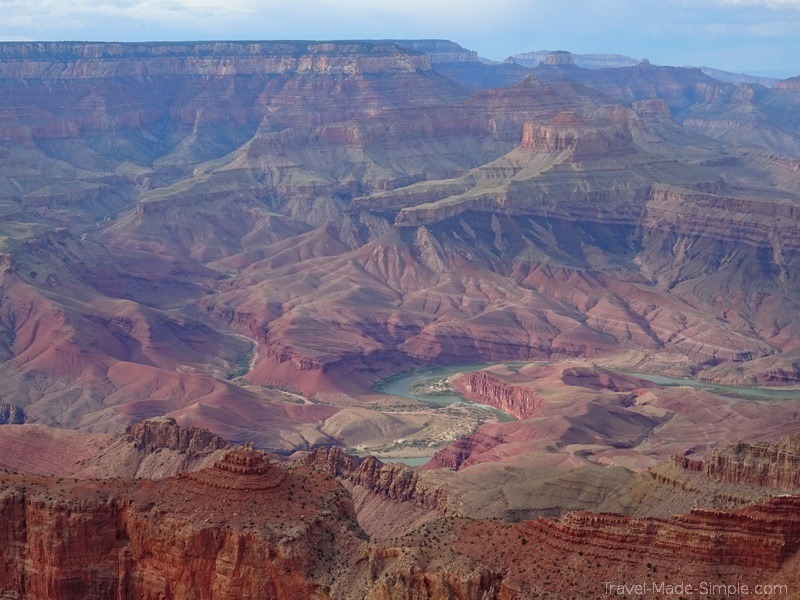 You can buy the pass at the gate at many national parks, but sometimes they run out, and as we found, sometimes no one is at the gate.
We arrived after dark at Yosemite, the first park on our road trip, and no one was at the gate. Since you need a pass or some evidence that you paid the entrance fee, this could've caused us problems the next day.
Luckily, before we ever started our trip, we found out REI also sells America the Beautiful national park passes. Many times throughout our trip, I was so happy we bought one through them because we didn't have to worry about it anywhere along the way.
Buy your national park pass online
from REI
before you start your trip!
You might also enjoy: