The following itinerary for 3 days in Nashville comes to us from Caroline Eubanks. All photos are by Caroline.
Nicknamed the "Music City," Nashville, Tennessee is considered to be ground zero for country music artists for its recording labels, studios, and venues. But even if you don't love the genre, there's plenty to experience from its incredible restaurants to lively neighborhoods. And don't forget to try some of the best BBQ in Nashville.
The city also has ties to the Civil War with a number of nearby battlefields as well as the plantation home of President Andrew Jackson. There are endless day trips from Nashville, including to the small towns of Columbia, Franklin, and Cookeville as well as to Jack Daniel's Distillery in Lynchburg.
I think you'll find there are plenty of things to do in Nashville. Here's how to spend 3 days in Nashville.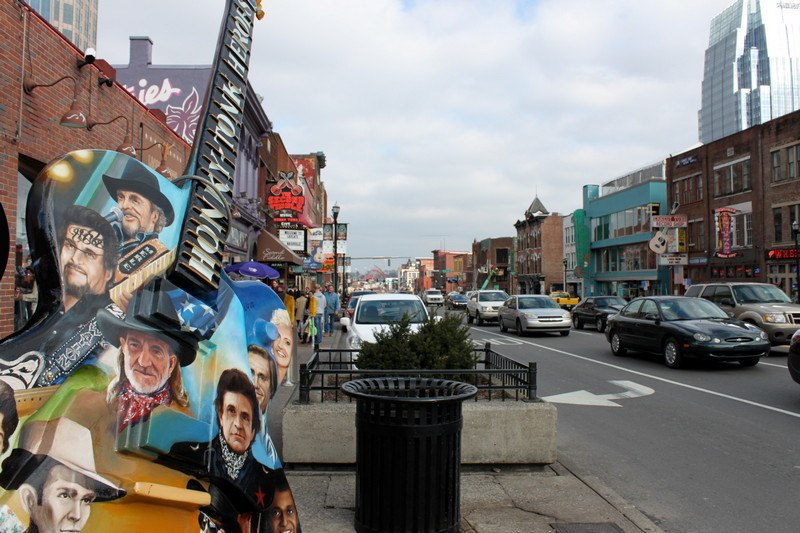 Please note that some posts contain links that earn me a small commission at no extra cost to you.
Day 1: Vanderbilt and East Nashville
Start your visit to Nashville with Walk Eat Nashville, which has Nashville food tours of the best eateries on Broadway and in East Nashville. Each includes five tastings along with plenty of history of the city.
Nashville may seem like an odd place for it, but it's home for a replica of the Parthenon found in Athens. Built for the Tennessee Centennial Exposition, inside is a small museum devoted to the exposition and a massive Athena statue.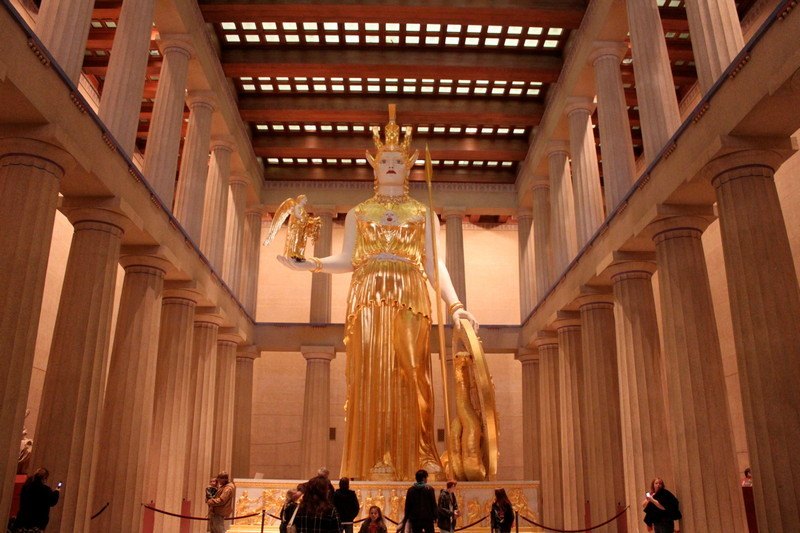 After grabbing dinner, head east to the current home of the Grand Ole Opry, the longest running radio show and one of the top landmarks in Nashville. Performances include multiple artists spanning different genres and visitors can go on a backstage tour which is an enjoyable activity in Nashville with teens.
The neighboring Gaylord Opryland Hotel has restaurants and shops to explore as well.
If you don't mind braving the crowds on Broadway, head to the rooftop at The George Jones, a museum and restaurant named for the country music legend. Sip on a cocktail and admire views of the Cumberland River.
>>Nashville also makes a great starting point for an Alabama road trip.
Day 2: Broadway
Start at the Ryman Auditorium, also known as the "Mother Church of Country Music." The former tabernacle was built for traveling preachers before it became the home of the Grand Ole Opry until it moved locations in 1974. It's now open for tours and still hosts touring acts.
Next up is the neighboring Country Music Hall of Fame, a sprawling museum that documents the music genre's rise from gospel to its current incarnation. Combination tickets are available for Hatch Show Print, which made concert posters, and Historic RCA Studio B, one of country's first recording studios.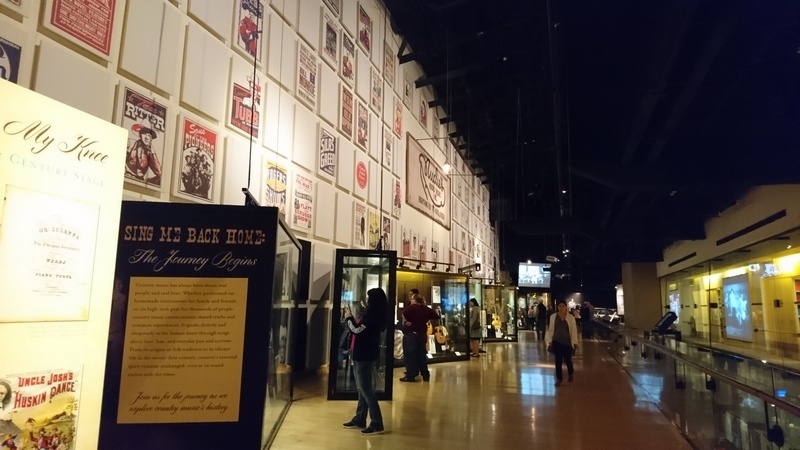 The Johnny Cash Museum is a small but powerful museum that covers the legend's humble upbringing and rise to fame. Among the artifacts are the chair from his final music video and family photos.
Next door is the Patsy Cline Museum, which highlights the successful crossover artist behind the song "Crazy." On display are some of her dresses and a kitchen set from her Virginia home.
End your night at one of the city's live music venues where you might see tomorrow's biggest stars. Tootsies Orchid Lounge, Layla's Bluegrass Inn, and Robert's Western World on Broadway, The Station Inn in the Gulch, and The Bluebird Cafe in Green Hills are some of the most well-known.
Day 3: Franklin and Surrounds
Spend your final day exploring the outer areas of Nashville. Hop on the Natchez Trace Parkway, one of America's most scenic byways, to Franklin. Here you'll find charming towns and an impressive bridge.
Arrington Winery, owned by Kix Brooks of country duo Brooks & Dunn, is a beautiful place to spend the day, sampling in the tasting room and enjoying a picnic on the lawn with live music.
If you want something stronger, this has many locations around the Tennessee Whiskey Trail. Grab a passport to stamp with each one you visit.
Just be sure you appoint a designated driver for the day!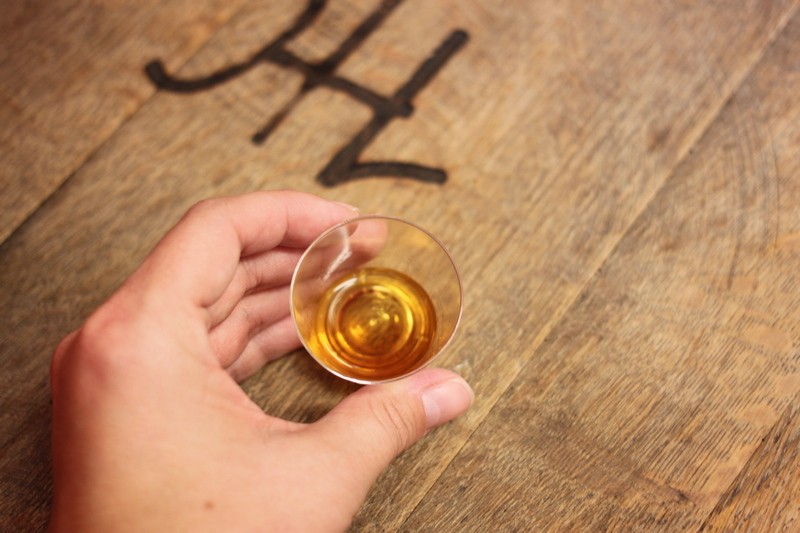 When to Go
There's always something going on in Nashville from sporting events to music festivals. Spring is busy with festivals and events, but pollen can affect the comfort of travel. Summer months are very humid so visitors may not be used to the temperatures. Fall and winter are ideal as they are both mild in the city.
Where to Stay in Nashville
There are dozens of hotels in Nashville, including boutique brands like Kimpton and 21C. The West End is convenient for travelers because of its proximity to both Music Row and neighborhoods like Hillsboro Village.
If you're looking to stay in an Airbnb or rental, look to walkable areas like The Gulch, 12 South, or Hillsboro Village. These rentals tend to be much more cost efficient than hotels, especially for groups.
Getting Around Nashville
As with Atlanta, driving is not recommended in Nashville if you don't need to as traffic can be very congested. Parking is expensive, especially downtown. Instead, rely on rideshare apps and public transportation. The MTA bus system services much of the city, including the airport, for only $2.
I hope this helps you plan your 3 day itinerary for a trip to Charleston!
About the author: Caroline Eubanks is an award-winning writer from Atlanta and the author of This Is My South: The Essential Travel Guide to the Southern States. Her work has been published by Afar, BBC Travel, USA Today, and Fodor's, covering the food and travel of the Southeast USA. Check out her site This Is My South.
You might also enjoy: