Athens will most likely be your point of entry into Greece. Even if you're planning an entire trip of island hopping or hiking near Athens, it's well worth taking a day or two to explore the ancient ruins of Athens. It's a city packed with thousands of years of history and one of the most famous sights in the world, the Parthenon and the Acropolis.
Please note that some posts contain links that earn me a small commission at no extra cost to you.
Athens tours
Taking a tour can be a great way to get interesting information about the sights you're seeing, plus they usually allow you to see more sights in a short amount of time.
Here are just a few options for guided tours in Athens:
Let's take a look at some of the best ancient ruins in Athens that you should include on your itinerary.
Ruins of Athens – Parthenon and Acropolis
You can enjoy so much of Athens even if you're traveling to Greece on a budget, and the Acropolis should not be missed.
The Parthenon was a temple built in honor of the goddess Athena more than 2000 years ago. It is part of the Acropolis, which translates to "High City" and is a huge complex on one of the highest hills in the city.
From the Acropolis, you can get a sweeping view of the city and usually you can see all the way out to the sea. There are loads of ruins to explore here, but the Parthenon is the most famous and recognizable. Keep reading for more ruins and more Athens travel tips.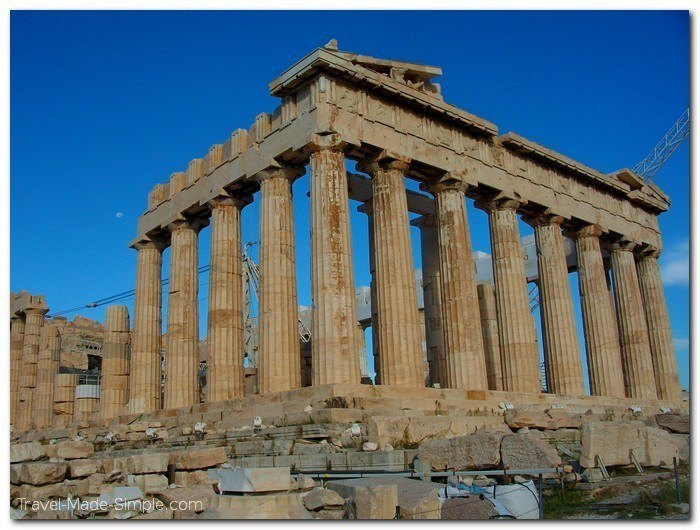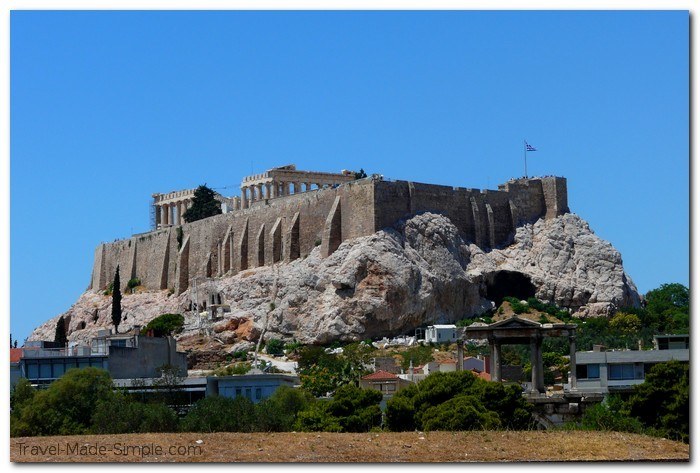 Ruins of Athens – Temple of Zeus
In the middle of the city, you'll find a big open field with the remaining pillars of the Temple of Zeus. It's amazing to have such a wide open space in such a crowded city. For me, that makes this set of ruins much more impressive. You can also see the columns from the Acropolis.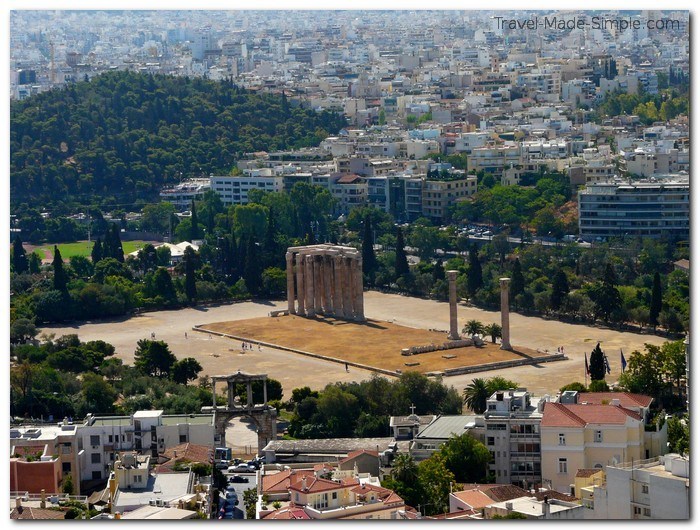 Ruins of Athens – Ancient Agora
The Agora was the center of commercial and political activity in ancient Athens. Today this area is close enough to the modern city to really see the vast changes time makes on a civilization. Some of the Agora has been restored, like the Stoa of Attalos, but other parts are still piles of ruins.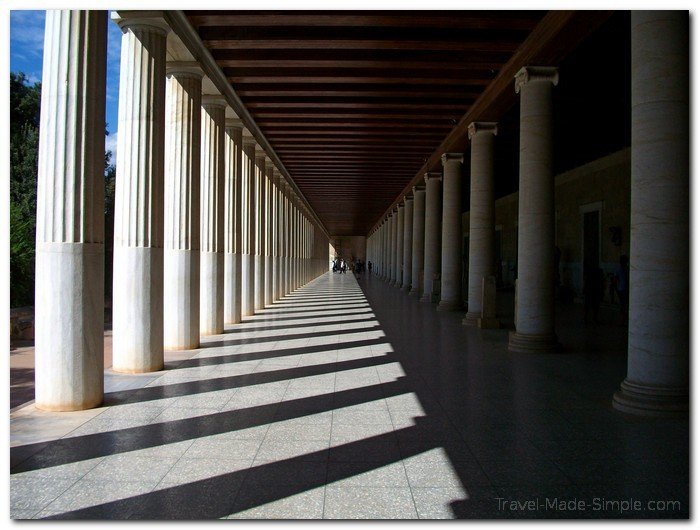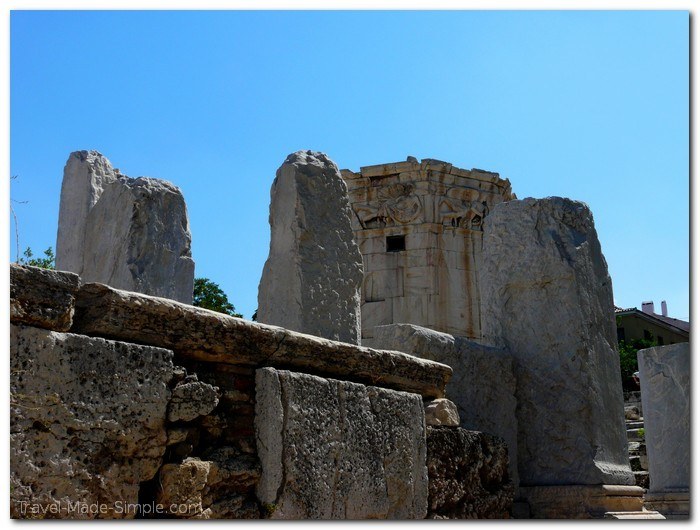 You can visit these archeological sites and more on one ticket that costs 12€ per person. There are also several free admission days throughout the year. Click here for a full list of sites and free admission days.
Guided Tours of Athens
While you certainly can visit these sights on your own, there's something to be said for a guided tour. Booking a guided tour in Athens will reduce stress since someone else takes you from one place to the next.
Guides also tell you interesting information and history about the places you're visiting, which makes for a more enriching experience. Often they'll take you someplace you didn't even know about or have helpful tips for tasty local restaurants.
Here are just a few options for guided tours in Athens:
These are just a few of the many examples of ruins in Athens. You can walk down streets in some neighborhoods and see ruins all around you. Greece is so much more than just gorgeous islands. It's a history book come to life right in front of your eyes, mixed with the modern aspects of today's life. Athens is a perfect place to explore this history, and the city is a must when planning your trip to Greece.
You might also enjoy: