I really enjoyed traveling around the western US in the campervan, despite not getting the best sleep on such a firm bed. Doing a campervan road trip meant searching for campgrounds to stay in, and not all campgrounds are created equally. And sometimes we decided to stay in hotels due to weather.
Here are some tips about campgrounds from what we learned planning our road trip, plus suggestions for where to stay on your American southwest road trip.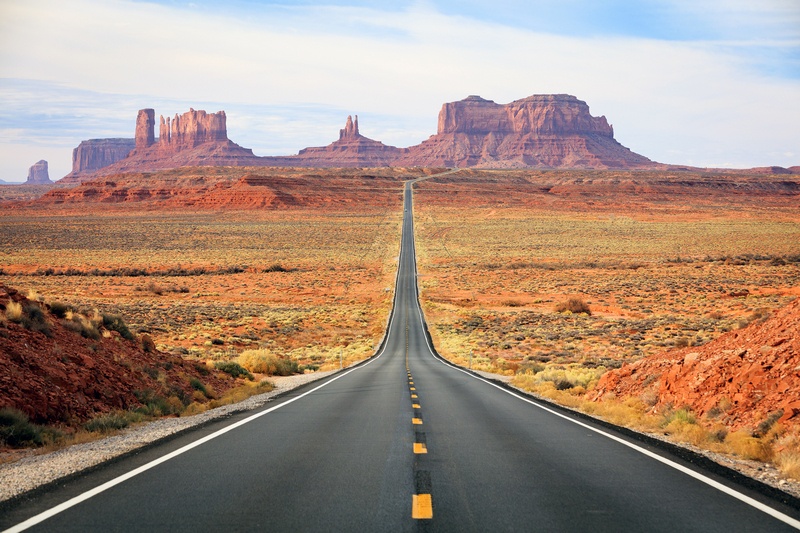 Please note that some posts contain links that earn me a small commission at no extra cost to you.
Resources for planning your US Southwest road trip
Here are a few things that will make your planning a little easier:
Booking Campgrounds Ahead of Time
Booking ahead removes some of the spontaneity that is so enjoyable about a road trip, but sometimes it's necessary.
At popular US national parks, campsites book up fast and early. Check the National Park Services website months in advance to find out when reservations open, and jump on it as soon as they do.
We wanted to spend 3 days in Yosemite National Park. It's one of the most popular parks in the US, and when we looked, campsite reservations opened 5 months ahead.
Since our plans weren't completely set in stone 5 months out, I didn't go back to the website at the exact 5 month mark. But even a week later, almost everything was booked.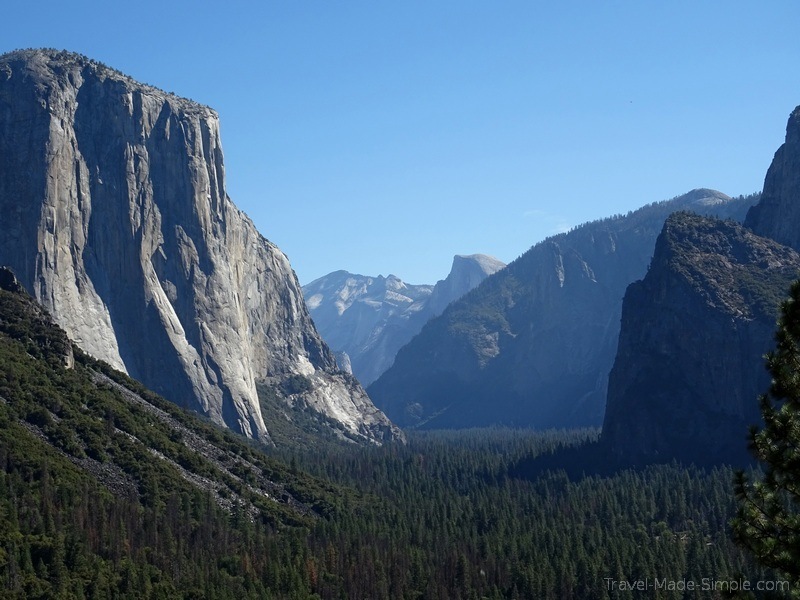 We couldn't get weekend nights at the campgrounds close to the popular sights. So we booked a Thursday night there and then had to move to a campground 45 minutes away for Friday and Saturday nights.
On the other hand, some campgrounds don't even take reservations, or they might not take reservations part of the year.
The campground we wanted in Kings Canyon didn't take reservations for the time we were looking at, but there was no problem getting a site when we arrived.
But if you want a step or two above standard campgrounds, like glamping in California or Utah, you should probably book ahead. There usually aren't as many choices as with campgrounds, and they could book up quickly.
Do your research well ahead of time so you know what you're dealing with. Even if you want to be more spontaneous, it's better to know ahead of time what your options are.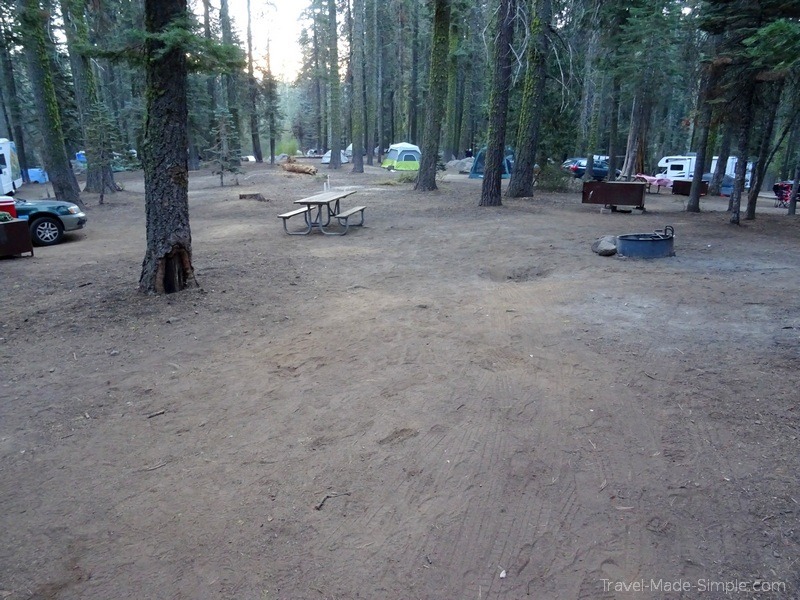 Consider Private Campgrounds
Many national parks have good campgrounds, and staying right in the park makes it easier to explore. But in some places, staying at a privately run campground might be a better option.
Death Valley is extremely hot all year round, and we were visiting in the low season, which means higher temperatures.
But we found a private campground on the outskirts of the park that was at a higher elevation. So while it was still hot, it was a good 10 degrees (Fahrenheit) cooler than the visitor center at the park.
A few of our stops were on Navajo reservations. Antelope Canyon is actually Navajo land, so there are no national park services.
We stayed at a campground on Lake Powell in Page, AZ, which is actually part of Glen Canyon National Recreation Area, but it was a privately run camp. This is one of the best July destinations in USA but it will book up fast.
In Monument Valley, also Navajo land, we found a private campground with excellent views of the landscape.
In Moab, it felt better to stay in town, since we were there to visit two different national parks. Plus there are a lot of good restaurants in Moab, so it was a chance to eat out instead of always cooking. We booked a KOA one night and a different privately run campground for our remaining 3 nights.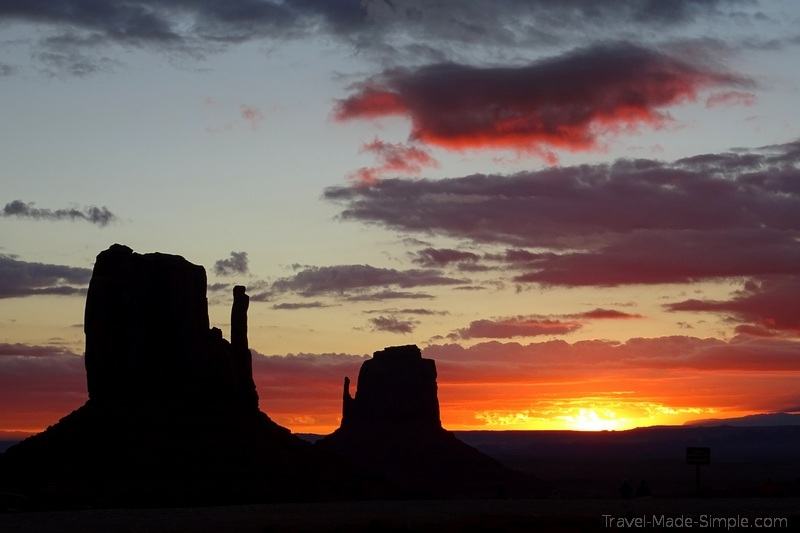 Sometimes You Need a Hotel
Before you commit to camping every single night, research the average temperatures for the time of year when you'll be visiting each location.
We were at the Grand Canyon late September/early October, and average overnight temperatures looked to be around freezing, which felt a bit lower than I wanted to deal with for camping. Same with Bryce Canyon.
You also want to stay flexible. Those 3 nights I mentioned in Moab where we had a private campground booked?
Well, a fluke cold snap and rain storm came in for a few days, so we ended up canceling our campground reservation and booking an awful, overpriced hotel. If we had planned ahead a bit more, we could've found one of many great hotels in Moab.
We also swapped our campsite at Zion for a hotel in town since the temperatures had unexpectedly dropped. Of course, if you're not planning on camping at all, you'll need to evaluate hotels at each location. Hotels near national parks tend to be rather expensive, so know what your comfort level is.
Also run the route to see how long it will take you to drive from your hotel to the park. You don't want to lose half your day driving back and forth between the hotel and the park.
And keep in mind that you can get a bit of the camping experience in unique places like glamping in Utah or other parts of the US Southwest.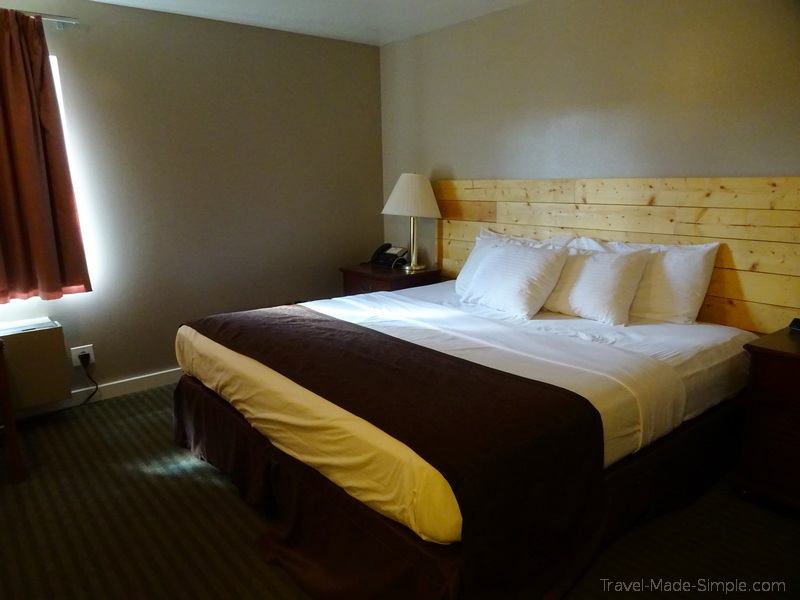 Campground Bathrooms
Know your comfort level before you hit the road.
Some campgrounds have flush toilets while others have vault toilets. If you're not familiar, vault toilets are basically a toilet above a giant hole in the ground.
They smell pretty bad, and the waste from everyone who has gone to the bathroom before you for who knows how long is sitting down there. For those of you who can deal with roughing it, this might be fine, but I was not ok with vault toilets.
While researching campgrounds, make sure you know which ones have which type of toilet. For example, the NPS Yosemite site lists all the campgrounds and whether they have tap water or creek water.
In this case, tap water means flush toilets, running sinks, and a drinkable water source, while creek water means vault toilets, generally no sinks, and you have to boil the water available.
If you're camping in an area that has bears, campground bathrooms will not have soap. This is because bears think soap and other toiletries smell like food.
It's worth having your own soap to bring with you to the bathroom in these areas. (See more about bear safety later in the post.)
It's also good to research the shower situation. If the campground has vault toilets and no running water, obviously there are no showers. But not all campgrounds with flush toilets have showers.
In Yosemite, I found that there are showers fairly close to the visitor center and the main part of the park.
But in Kings Canyon, the Grant Grove area (the part closer to Sequoia) showers were closed, so I insisted on staying in the Cedar Grove area (which is the canyon area anyway) because they have showers at the general store.
>>Check out these Midwest Road Trip Ideas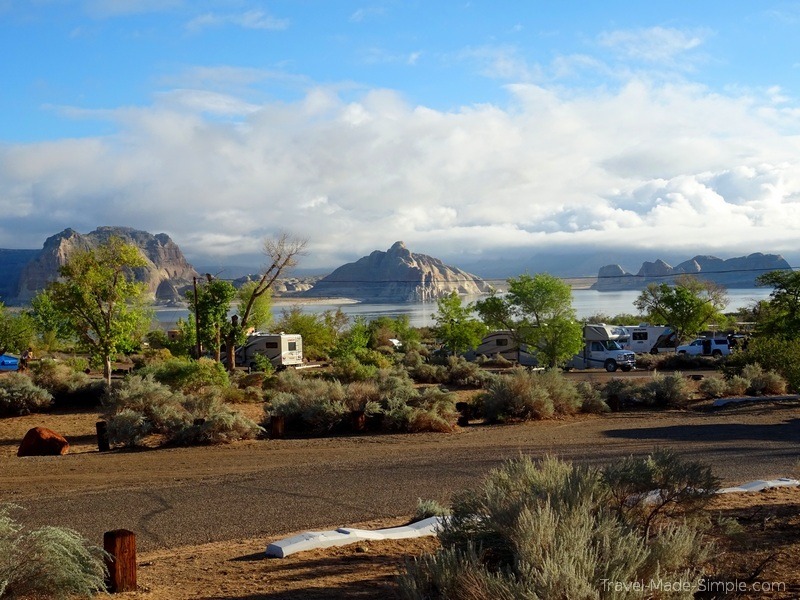 Which Type of Campsite to Book
The type of campsite you can book depends on the campground and the type of vehicle you're driving. At national parks, most campsites have standard nonelectric sites.
This means there are no electrical hookups, there's room for a tent (sometimes two tents) and either one or two vehicles. So for our Jucy Van, we were able to book these types of sites.
If you're driving a bigger RV, you have to look at the vehicle length restrictions for the campsites and whether they have electrical hookups.
Occasionally you'll see tent only campsites.
While some national parks have a handful of these, we saw it more often at privately run campgrounds. This means the site only has space for a tent, and you have to park your vehicle somewhere else.
These were not an option for us in the Jucy Van since we were sleeping in the van, not in a tent. If you're tent camping, a tent only site means you'll have to carry your stuff from the car to the campsite.
The national park reservation system is pretty clear about the types of sites, but private campgrounds varied from one to another. Definitely email them ahead of time and ask what type of site you should book based on your situation if you're driving something like a Jucy Van.
For a normal RV, it's usually pretty obvious, and if you're tent camping, it's also usually clear which is the right type of site. But always better to ask if you're not sure.
I even called the national park reservation customer service to ask some questions, and they were incredibly friendly and helpful.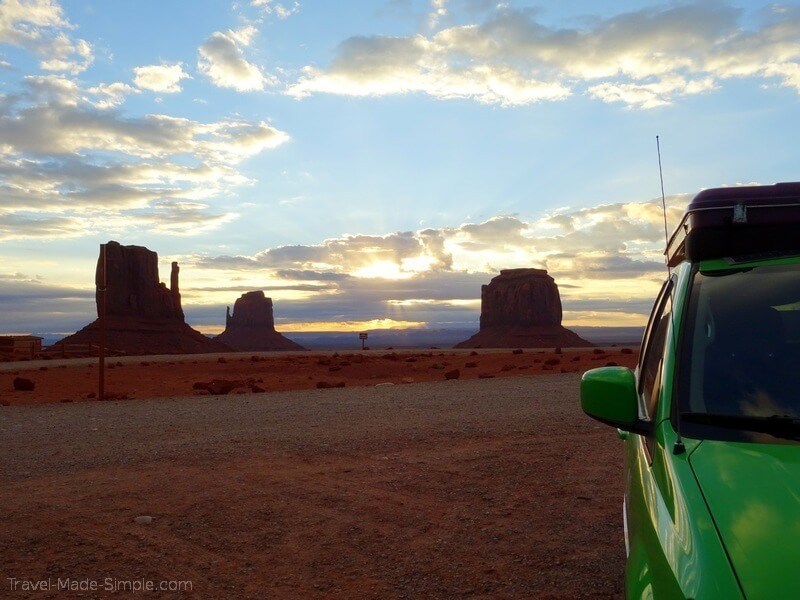 Bear Boxes and Other Bear Safety Tips
In some parts of the country, black bears can be a real problem. On our road trip, we visited Yosemite, Kings Canyon, and Sequoia, which were all in bear country, but none of the other parks.
Bears are attracted to the scent of food, but even items that simply smell like food can cause problems. For this reason, campgrounds have metal bear boxes for you to lock up your stuff.
Every night before you go to bed (or earlier), you must put all food items in the bear box. Other items that have a scent, such as deodorant, sunscreen, lotion, soap, shampoo, etc. must also go in the box because bears can mistakenly think they're food.
These bears are strong enough to peel open your car door, so don't take any chances.
We learned that the refrigerator in our Jucy Van was secure enough that we could leave food in there overnight. I wouldn't chance it with a cooler, but the campground ranger assured us that food in our fridge was fine.
When in doubt, ask or put it in the bear box.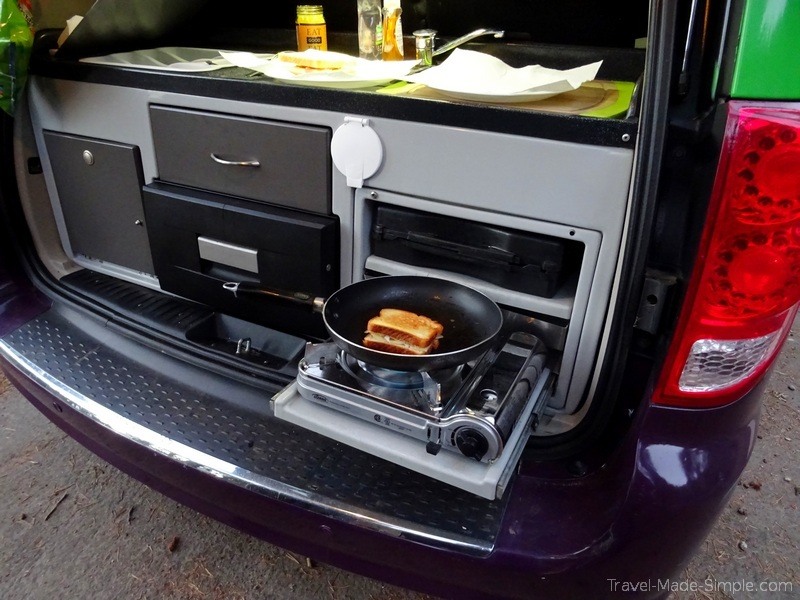 According to the National Park Services Yosemite section:
"If you are in a developed area (e.g., campground, parking lot, lodging area) or if a bear approaches you, act immediately to scare it away: make as much noise as possible by yelling very loudly (don't worry about waking people up if it's nighttime). If you are with other people, stand together to present a more intimidating figure, but do not surround the bear. Bear spray/pepper spray is not allowed in Yosemite."
Read more about bear safety in Yosemite here, here, and here, and if you're visiting other parks with bears or other dangerous animals, read safety instructions there as well.
The Best Campgrounds and Hotels on Our Roadtrip
We set out to stay at campgrounds for the majority of our trip, but plans don't always work out. An unexpected cold snap hit Utah while we were there, and we decided to swap out 4 nights of camping for hotels.
Here's a look at where we stayed on our southwest roadtrip.
Where we stayed on our roadtrip: campgrounds
Yosemite: Upper Pines (closer to the visitors center) and Crane Flat (not so close)
Kings Canyon: Sentinel
Sequoia: Lodgepole
Death Valley: Panamint Springs
Page: Lake Powell Wahweap
Monument Valley: The View
Moab: KOA
Where we stayed on our roadtrip: hotels
Grand Canyon: Grand Canyon Plaza Hotel
Bryce Canyon: Americas Best Value Inn, Tropic, UT
Zion: Hampton Inn & Suites, Springdale, UT
Why you should buy a national parks pass
The normal entrance fee for most of the popular national parks is anywhere from $20 to $35. If you don't plan on going to more than two national parks all year, it's fine to simply pay the fee.
But if you're going to multiple parks, it is well worth buying a national park pass. For a national parks road trip, this is going to save you a lot of money on entrance fees!
The America the Beautiful pass costs $80 and is valid for one year. It covers admission for the pass holder plus anyone else in the car. The pass works at national parks, national wildlife refuges, and many other national recreation areas and monuments.
Here's a list of all the national parks we visited on our trip and how much the standard entrance fee (per car) is without a pass:
Yosemite National Park: $35
Sequoia-Kings Canyon National Parks: $35
Death Valley National Park: $30
Grand Canyon National Park: $35
Glen Canyon National Recreation Area (Lake Powell): $30
Arches National Park: $30
Canyonlands National Park: $30
Capitol Reef National Park: $20
Bryce Canyon National Park: $35
Zion National Park: $35
Without the pass, we would've spent $315 on national park entrance fees!
Note: The national park pass does not include state parks or Navajo tribal parks. We still had to pay entrance fees at Monument Valley, Antelope Canyon, and Four Corners Monument, plus a few state parks.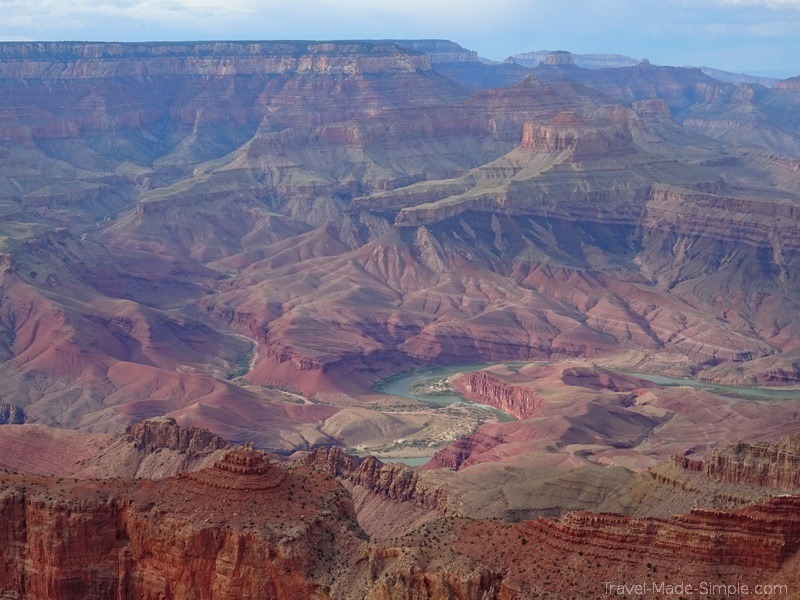 You can buy the pass at the gate at many national parks. But sometimes they run out, and as we found, sometimes no one is at the gate.
We arrived after dark at Yosemite, the first park on our road trip, and no one was at the gate. Since you need a pass or some evidence that you paid the entrance fee, this could've caused us problems the next day.
Luckily, before we ever started our trip, we found out REI also sells America the Beautiful national park passes. Many times throughout our trip, I was so happy we bought one through them because we didn't have to worry about it anywhere along the way.
Buy your national park pass online
from REI
before you start your trip!
You might also enjoy: