Hamburg is often overlooked on trips to Germany, but it's a wonderful city with a unique vibe and culture. A trip here will give you another view of Germany that you can't get in places like Berlin or Munich. Its location on the water has shaped Hamburg's history for centuries, making for an interesting experience. Here are a few things to do in Hamburg that will convince you to add this city to your Germany itinerary.
Best Things to do in Hamburg
Hamburg has a lot to offer, more than you could fit into a few days. If you only have two or three days in Hamburg, these are some of the best things to do in the city.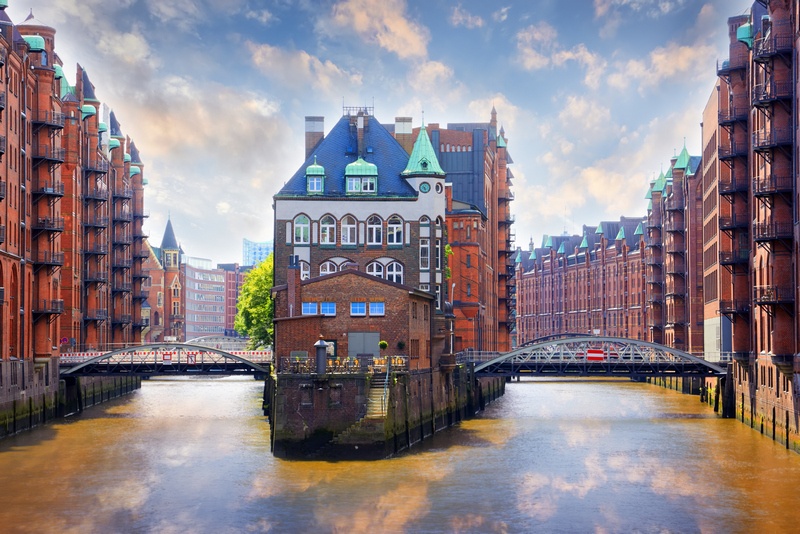 Explore Hamburg Harbor and maritime history
Hamburg is located on the Elbe River, which connects to the North Sea not too far away. Due to this location, Hamburg has a rich maritime history.
For over 800 years, Hamburg has had a busy port, and as part of the Hanseatic League for many centuries, Hamburg has certainly left its mark on the world. Its port is the busiest in Germany, third busiest in Europe, and eleventh busiest in the world.
Take a stroll down by the port to see ships of all sizes. There are boat tours of the harbor and the canals, as well as a ship museum inside of a permanently docked ship called Rickmer Rickmers.
This is also a nice place to get lunch or dinner and enjoy the local fish cuisine.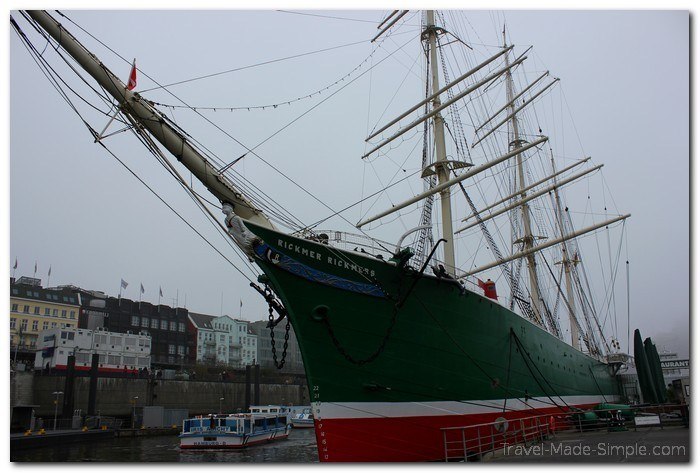 The inner and outer Alster Lakes are a great place for swimming, boating and other water activities. They are located in the center of the city, west and north of the main train station.
Near the harbor is an area called Speicherstadt. This is the largest warehouse district in the world. It used to be strictly for storage as a result of the shipping industry, but today there are a handful of museums here.
Go to Spicy's Spice Museum to learn about the spice trade and Hamburg's role in spreading spices, chili peppers and other products throughout the world.
Another museum located in Speicherstadt is Miniatur Wunderland. This is the world's largest model railway display, but I promise you, it's more than just model trains.
Different rooms have displays replicating parts of Switzerland, Bavaria, Hamburg, Austria, and a few other countries, some of which change every few years.
There's also a fully functioning model airport with dozens of planes that take off and land, an elaborate arrivals and departures board, and support vehicles that occasionally drive around to do things like put out fires.
Give yourself a few hours to walk through here and admire the tiny little details and hidden Easter eggs.
Wander through Hamburg's old town and city center
Like many cities in Europe, Hamburg has an interesting old town to wander through. The Rathaus (city hall) building is very detailed  and dominates the main square.
This is the center of the city, and while you can still find many old buildings, a lot were damaged or destroyed during World War II and later rebuilt.
Hamburg's architecture is varied from modern to centuries old. Spend some time just walking around and taking it all in.
And due to it's location on the Elbe River, there are various canals throughout the city. There are more bridges in Hamburg than in London, Amsterdam and Venice combined.
This is also the central shopping district. If you enjoy shopping, Hamburg's shopping district won't disappoint. Hamburg is one of the wealthiest cities in Germany, and shopping options abound.
Near the center you'll also find St. Michael's church. This is one of the best places to go for a view of Hamburg from above.
For a small fee you can climb the tower (or take the elevator most of the way) and get a 360 degree view of the city. Try to go on a clear day.
If art is what you're after, you've come to the right place. Hamburg's Kunsthalle is a premier art museum and one of the largest in Germany with three different buildings. It has seven centuries of artwork, and both permanent and temporary exhibits.
Be a fan of Hamburg's Beatles history
Hamburg is where the Beatles got their big break. They played in several different clubs in the St. Pauli neighborhood at the start of their career while living in cramped quarters and barely making any money, but eventually it paid off.
Start at Beatles Platz, a square built to honor the band. The five figures represent each of the Beatles, including members from their early days, and the drummer can represent either Pete Best or Ringo Starr.
Though the clubs they played at in the early 1960s have changed hands (and names) a few times, and one even burned down, you can go see the Indra Club, Kaiserkeller, Moondoo (which was the Top Ten Club at the time) and Highway (which was the Star Club at the time) all located on Große Freiheit.
Eat fish in Hamburg
Most people don't think of fish when they think of German cuisine. But this is why it's so important to visit different parts of the country, such as Hamburg, because food in Germany varies greatly from one region to another.
Because Hamburg is located on the water, fish has played a bigger role in its food culture than in other parts of the country. From fancy restaurants to market stalls, you can try fish dishes almost anywhere.
Don't leave Hamburg without tasting a fish Brötchen. Brötchen is one of many words for bread, but in this case it refers to a fish sandwich.
If you're in Hamburg on a Sunday, get up early and go to the famous fish market. It opens at 5am during the summer and 7am during the winter. Aside from the obvious fish stalls, you can also find flowers, fruit and vegetables here.
Please note that some posts contain links that earn me a small commission at no extra cost to you.
For a well-rounded experience in Germany, I highly recommend visiting other cities, such as Hamburg. This maritime city will make a great addition to your Germany itinerary, and it's only two hours by train from Berlin. Explore the harbor, see a few of the unique museums, enjoy some fish, and take in yet another side to German culture.
Check out these other great posts about Germany: