Your vacation time is limited. Whether you have a long weekend or a few weeks, you want to make the most of your time. This might lead you to squeeze in several destinations so you can see as much as possible.
I can relate! I once planned a trip where I visited eight destinations in five countries on two continents, all in two weeks. What I realized on that trip is that getting from place to place takes more time than I originally thought. I was losing time in transit, which is why I highly recommend resisting the urge to add too many places to your itinerary.
Losing time in transit on flights
Flights might seem like a time saver on paper, but it's not always the case. Even a two hour flight doesn't tell the whole story.
You have to get to the airport ahead of time, often two hours before your flight leaves. Airports are rarely located close to the center of a city, so you'll have to account for more time to get there. The same is true once you land on the other side.
If you checked luggage, you'll have to wait around for your bags. When flying internationally, you'll also have to go through customs and immigration. Plus, there are times when you'll have to deal with layovers taking up even more of your time.
Suddenly that two hour flight is taking a five to nine hour chunk out of your day! Do this too many times during your precious vacation time, and you'll start to feel like your whole vacation was spent in airports and airplanes.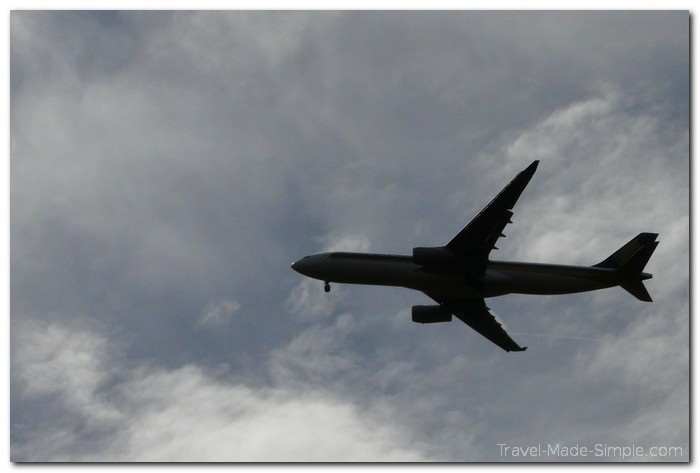 Losing time in transit on trains or buses
Traveling by train or bus is often appealing because there are less hassles then with flying. You can usually show up to the train or bus station a few minutes, or maybe a half hour, before your departure time.
But these are slower forms of transport. Unless you're going somewhere really close, you're still going to lose a good portion of your day sitting on a bus or train.
One way around this is to take an overnight bus, or better yet, an overnight train with a sleeper car. Traveling overnight means you're paying for your accommodation and transportation in one, which can often save you money, and you won't lose precious daylight hours in transit.
But keep in mind that this is rarely a good night's sleep, and that can greatly affect your ability to hit the ground running once you arrive. It's a trade off.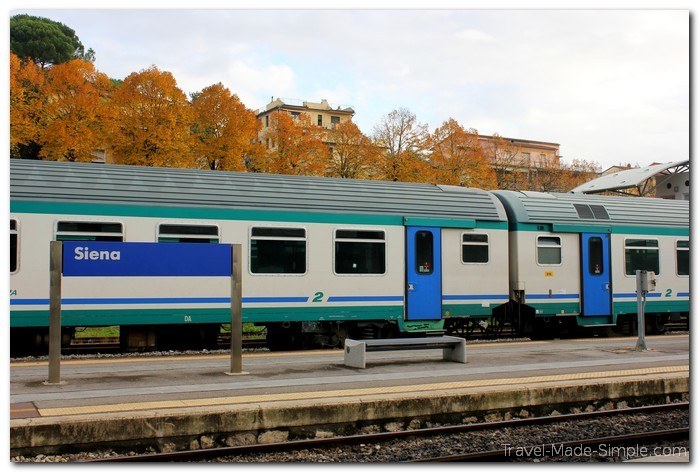 A better approach to your vacation
Instead of trying to pack it all in, focus on one or two destinations. Try not to stay in any one place for fewer than three or four nights.
Do some research on your transport options and how long it will really take you to get from one place to the next, and let that guide you on how long to stay in each destination.
Think about the city you live in, or a city you know well in your area. Would you ever recommend to someone that they visit that city for only a day or two? Isn't there always more to see, explore, taste, learn, experience?
The same holds true when you travel abroad. Sure, you can find whirlwind tours that will show you the major highlights of a city in one full day, but there are always things you'll miss.
Check out the slightly less famous sights. Take a food tour. Relax at a cafe with a good book for a couple of hours. Pick up a local meal to go and have a picnic in a park.
Use your destination as a base to take a day trip or two to a nearby town. Sign up for a cooking class or an art class or a photography workshop. Look for quirky walking tours that focus on one neighborhood.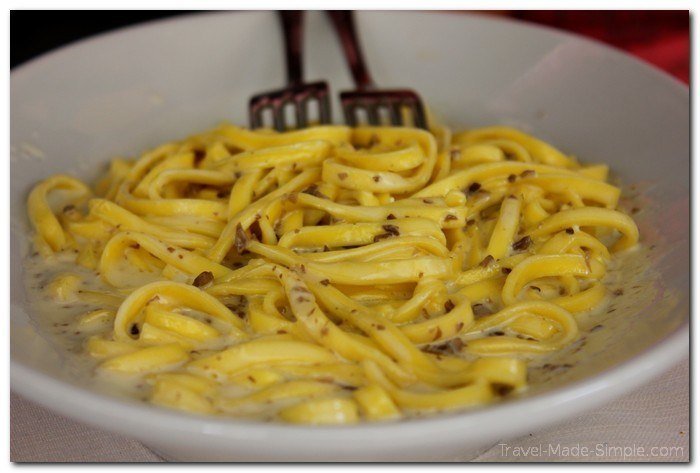 Please note that some posts contain links that earn me a small commission at no extra cost to you.
Check out
Omio
to book trains and buses all over Europe. It's also a great way to see what your transport options are from one city to another, as well as how long it'll really take you to get from one place to the next.
The possibilities are endless. Don't plan such a jam-packed schedule that you end up losing so much time in transit. Any destination worth visiting is worth exploring a little deeper over a few extra days. Your vacation is about seeing the sights, but also learning about the food and culture, trying something new, and recharging from your day-to-day life and stresses. Don't add more stress by switching locations every two days.
You might also enjoy: