This is part of a series of interviews with inspiring travelers. Today's interview comes from TravellingK about her Intrepid North Morocco tour. See more about tours and tour reviews here. All photos are by TravellingK except Pinterest image.
Tell us about yourself and your travel experience.
I'm a 34 year old New Zealander. I decided to move to London 8 years ago and have had the travel bug ever since! While living in London, I saw as much of Europe as I could, then expanded the area to see Russia, Morocco, Iran and Egypt.
I moved to Australia then back to New Zealand and travelled to India and South America.
I've now started a new adventure – living permanently in a caravan and travelling around New Zealand.
Where did you go on your tour and how long was it?
I went on a north Morocco tour, which was for 9 days and visited Casablanca, Rabat, Meknes, Fes, Chefchaouen, Tangier and Marrakech.
Please note that some posts contain links that earn me a small commission at no extra cost to you.
What tour company did you use and why?
Intrepid Travel because I've gone on their tours before and always feel like I see more than most tourists. They are all about taking local transport and learning what it's like for the locals.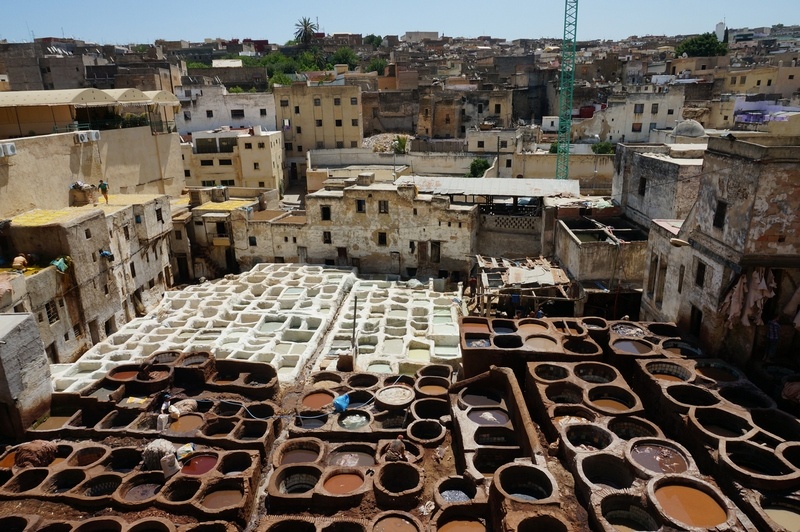 Why did you choose a tour instead of traveling independently?
I had visited Marrakech before with a group of friends. I knew I wouldn't feel comfortable travelling completely on my own and wanted to see some of the smaller places that Intrepid covered.
>>You might be inspired to travel here after reading one of these books about Morocco.
What did you like about the North Morocco tour? What was your favorite part?
The main reason I went on this tour was to see the blue city – Chefchaouen. I'd see photos of the city and it looked unbelievably beautiful. It did not disappoint.
I had the freedom to wonder on my own for 2 mornings in a row and took plenty of photos. Later in the day, the tour leader directed me to the local hammam to be scrubbed extremely clean.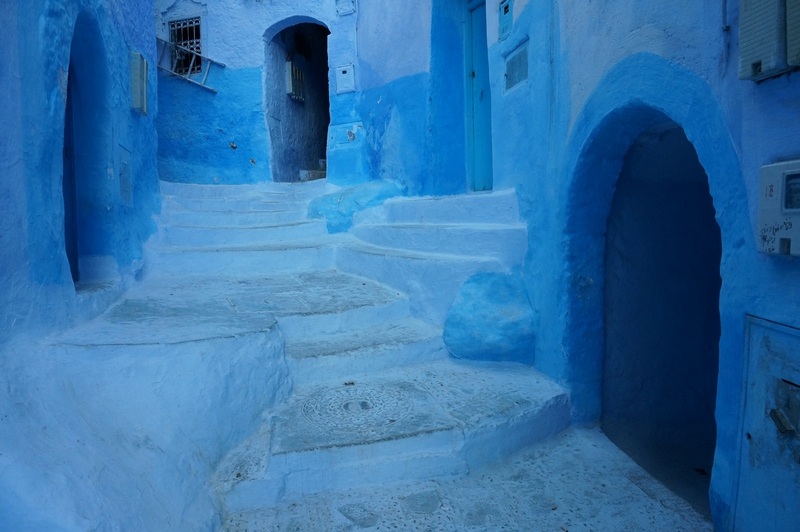 What was the most memorable or eventful part of your Morocco trip?
Arriving in Moulay Idriss, one of the holy places in Morocco. I had never heard of it, so had no expectations. The bags were taken up on mules, as there were many steps to our accommodation.
The place felt like we had gone back in time and I loved the walk through the town with it's alleyways. It's not a place many tourists visit.
Another memorable moment was before the tour started. I was exploring Casablanca on my own and stopped at a cafe for a drink. The cafe owner ended up bringing out plates loaded with food for a few of the homeless people loitering out the front.
You could tell this was a regular occurrence. They walked away to eat and I assume they bring the plates back later! It was true generosity and lovely to see.
Was there anything you didn't like about the North Morocco tour?
Unfortunately Marrakech has changed since I first visited. The locals were very abrupt and weren't as friendly as in other parts of the country.
An orange stall owner got abusive when we went to the stall next door. I was nearly conned by a guy demanding money after I asked for directions. It's a shame to see.
Did you eat anything amazing on your trip?
Moroccan breakfasts are the best I've ever eaten. Over the top with fresh fruit and different types of pancakes and breads. Delicious.
What inspired you to take this North Morocco tour or travel to Morocco?
I had visited Marrakech before and loved the atmosphere. You definitely feel like you are no longer at home, with the spices scenting the air and the call to prayer echoing through the streets. The narrow alleyways, chaotic rooftops, ornamental doors and stray cats – it's different from home.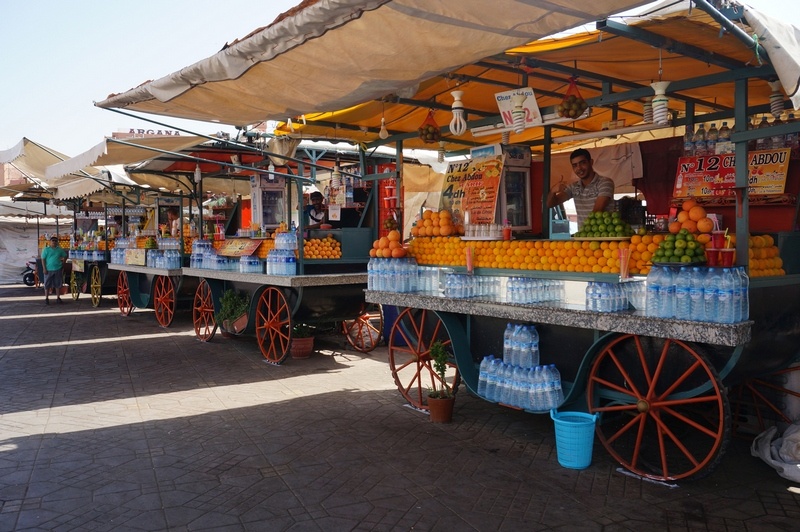 Would you recommend this Intrepid North Morocco tour? Would you change anything about it?
Yes, I'd recommend this tour. You see the main sights, but you get surprised by some extra locations not as publicised. There are always stops on a tour I wish I could stay for longer. I'll just have to visit again.
Do you think the Intrepid North Morocco tour would be good for a new traveler? Why or why not?
I think Intrepid is a great way to start travelling as it's less about ticking the sightseeing boxes and drinking to excess – it's more about really seeing a country. A lot of it is organised, so you never need to be on your own.
And on the parts where you are free to do your own thing, you can stick close to other experienced travellers in the group, or wonder off on your own.
Bio: TravellingK is a kiwi travel blogger who has eagerly travelled off and on for the last 8 years. Her latest adventure is living permanently in a caravan and travelling around New Zealand. She has the travel bug and visited South America, Iran, Russia, India, Turkmenistan, Japan, Morocco, Italy, Spain, Norway and more – her travel wish list keeps growing. Follow her to learn more about her caravan adventure around New Zealand and overseas travel: Facebook, YouTube, Pinterest, and Instagram.
You might also enjoy: