One of the most popular destinations in Greece is the island of Santorini. Its sunsets, blue domed roofs, and gorgeous white buildings clinging to the cliffs are the images of Greece that come to mind whenever someone mentions the country, or at least the Greek islands. Watching the sun sink into the sea with those white buildings and blue domes to complete the picture is by far the most popular activity in Santorini. But there's more to this beautiful island than just sunsets. Take a look at this list of things to do in Santorini and start planning your trip!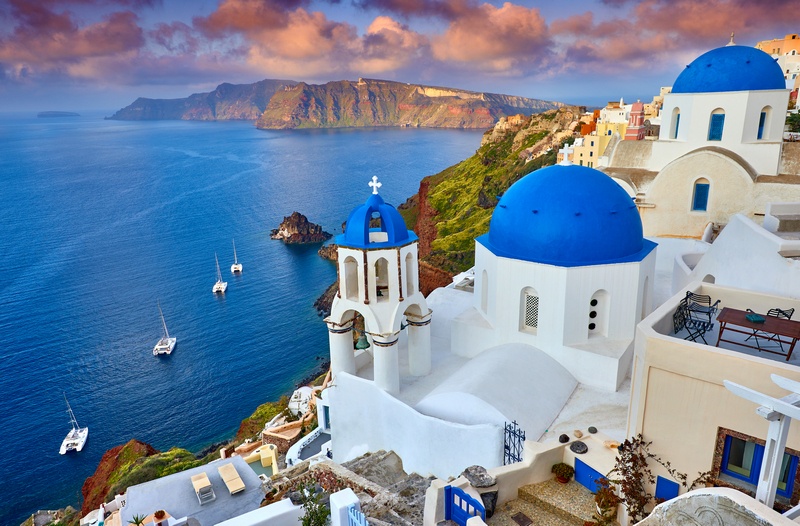 Please note that some posts contain links that earn me a small commission at no extra cost to you.
Getting to and from Santorini
There are two options for getting to the island of Santorini in Greece. You can find flights from Athens, and occasionally from other cities. Or you can take a ferry from the port near Athens to Santorini.
I took the ferry and I quite enjoyed it, whereas Andy flew there from Athens. Both are valid choices, it just depends on your preference and timing. Check ferry prices and schedules here.
What to do in Santorini
With so many great beaches, villages, and other attractions, you'll never run out of things to do in Santorini. Here are my suggestions for what to do in Santorini, Greece to really get a sense of the island. It's a fantastic island, and while some people only come for a few days, you could easily spend 5 days in Santorini and not get bored.
Watch the sunset
As I said, watching the sunset in Santorini is what the island is known for, and for good reason.
Most of the hotels are on the west side of the island. Even if you don't spring for one right on the edge with a view, you're never far from a decent place to watch the main event. But really, Santorini hotels with private pools are amazing, especially for that sunset view.
Oia is the most popular town to watch the sunset, so I recommend going there at least once, but get there early to grab a good spot to sit.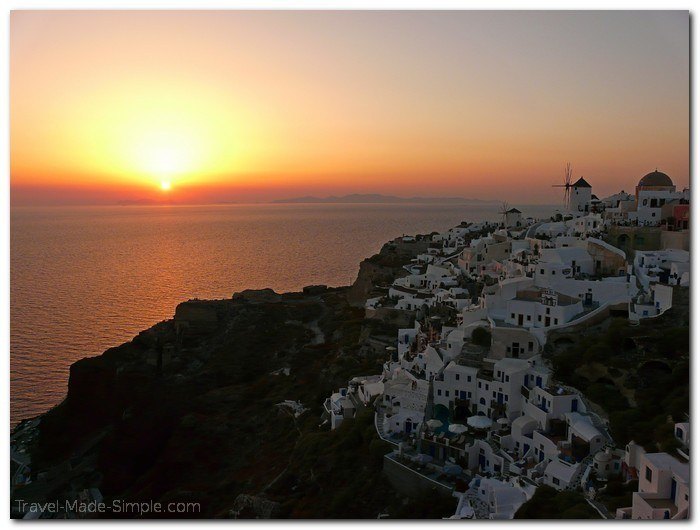 Take a volcano tour
The volcano that shaped Santorini's landscape also makes for a great excursion.
Sign up with one of many tour operators who will take you out on a boat to see the volcano. You'll get to hike up it (don't worry, it's not too strenuous) and learn about its history.
Once you're back on the boat, they'll take you to hot springs. You can swim here, so be sure to bring your bathing suit, sun screen and a towel.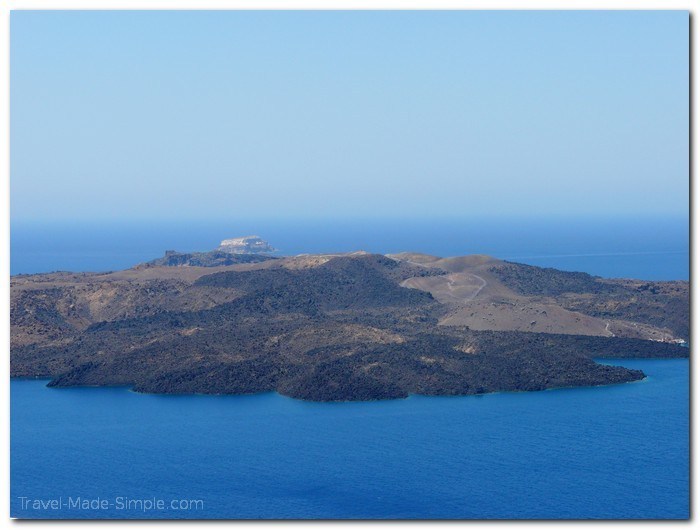 Next you'll get a short visit to the small island of Thirasia, which is across from the main island of Santorini. This is usually where you'll buy lunch.
At the end of the day, the boat will take you to Oia in time to see the sunset. The town will be crowded, so even if it isn't quite time for sunset yet, don't lose too much time wandering around before grabbing a spot to view the main attraction.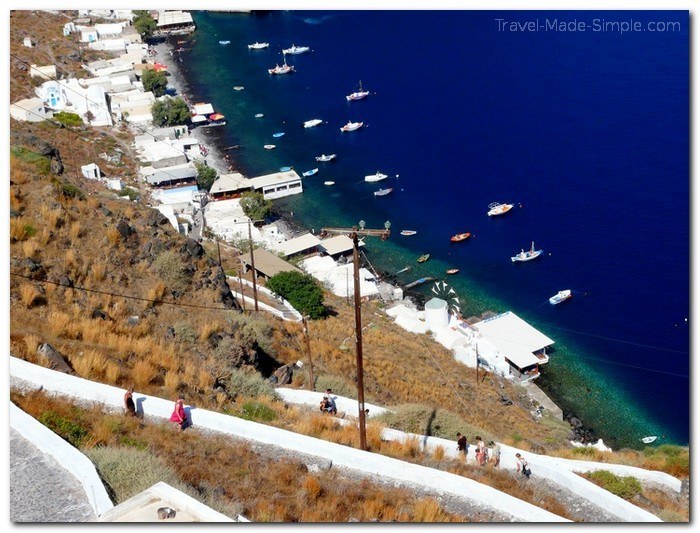 Ride the cable car
Nowadays, if you come to Santorini by ferry, you will go to the new port which is accessible by cars and buses. But it wasn't always that way. Ferries used to come to what is now the old port, and you had to ride a donkey up a winding path.
Now there is a cable car at the old port, and you can take a ride to get a different view of the sea and the volcano.
Eat and enjoy the view
Greece has some delicious food, and what better way to enjoy it than with a gorgeous view?
Find a restaurant perched on the cliffs of the island at least once while you're there and have a leisurely meal. You'll pay a bit more for the luxury but it's worth doing once, even if it's just dessert or an afternoon Greek salad.
The views in Santorini are a big part of what makes the island so romantic. In fact, it's one of the best Greek islands for couples.
Much more to do in Santorini
While my article isn't a full Santorini travel guide, I hope you've found some good ideas for activities in Santorini. I've detailed many of the best things to do in Santorini, but a few others include:
Go to the beach. There are several throughout the island with sand that has been blackened by the volcano.
Visit the archeological site. A civilization was preserved by a volcanic eruption, and this is a great way to learn about the island's history.
Take a winery tour. Due to the volcanic soil, Santorini has some amazing wines, and this tour lets you try a bunch and see the sunset.
Wander through the streets. Don't be afraid to get a little lost. The towns are small, and there's only so far you can go. This is a fun way to admire the architecture and soak up the ambiance of the island.
Visiting Santorini is an big part of most people's Greece itinerary. The islands make up such a huge part of the country and play an important part in Greek history. It's an ideal place to relax and enjoy island life, but remember there are so many other fun things to do in Santorini.
Read more about Greece: