Planning transportation to the Greek islands comes down to a choice between flying or taking a boat. The first thing you need to do is decide what you want your Greece itinerary to look like. Do you want to see a lot of different islands? Which island groups do you wan to visit?  Figure out the destinations you want to visit, and then start looking for connections between them, and try to be flexible.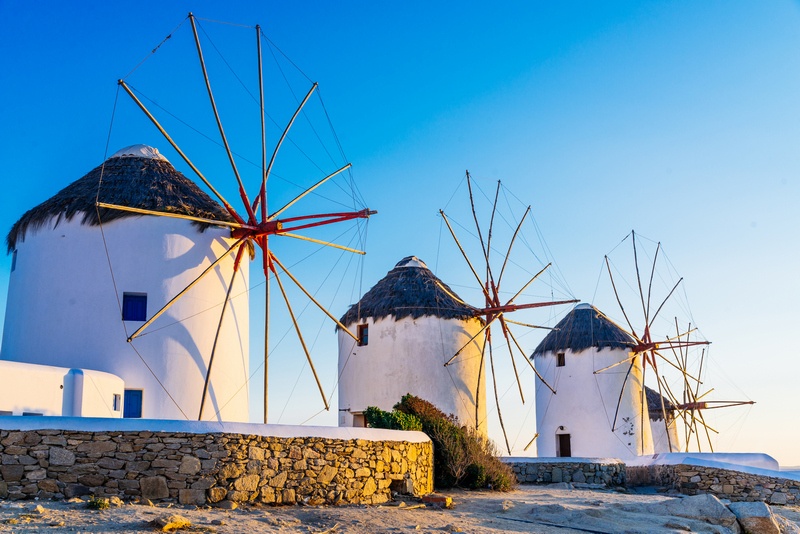 Transportation to the Greek Islands by Air
Greece's main airlines are Aegean Airlines and Olympic Air. Often they work together, so you could book a flight on one airline that's actually operated by the other.
Flying can save you time on long journeys or save you from seasickness if you're prone to it. Most nonstop flights in Greece are 1 hour 15 minutes or less.
But make sure you account for the time it takes to get to the airport, the wait time at the airport ahead of your flight, the time it takes to collect any checked luggage, and the time to get away from the airport at the end. A one hour flight can really take about four or five hours.
It's also important to realize that flying can be a good option between Athens and somewhere else, but usually not between two other places.
Almost all flights connect through Athens, so if you want to go from one island to another, you're likely to lose a big piece of your day to air travel.
Check the carry-on restrictions of your airline before you head to the airport!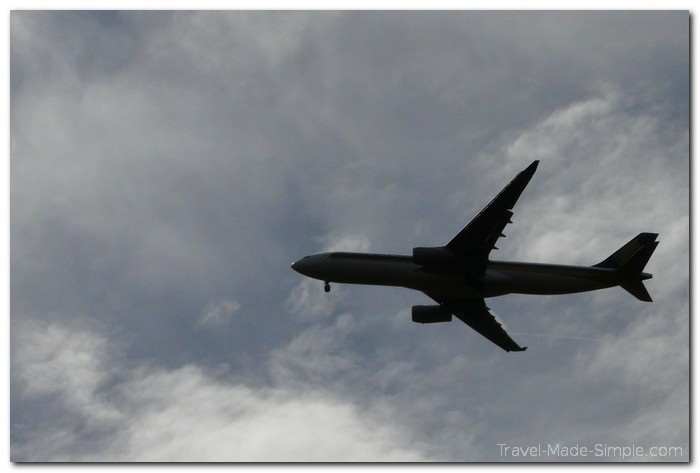 Please note that some posts contain links that earn me a small commission at no extra cost to you.
Transportation to the Greek Islands by Sea
Because of the number of islands, Greece has an extensive network of ferries, hydrofoils and catamarans. Taking a boat instead of flying is a great way to really enjoy the journey and take in the scenery.
Islands closer to Athens are easier to get to, while those farther out near Turkey will take quite some time by boat. Route frequency varies depending on the island and the time of year.
A good ferry website to try is Ferry Scanner. Choose the destinations you want and start building your itinerary.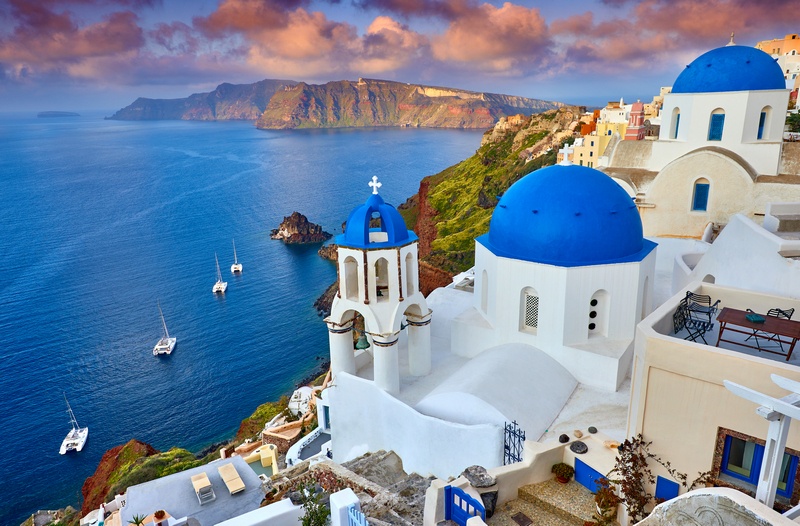 This can get a little confusing since the ports are listed, which don't always match the names of the cities. Most ferries from Athens leave from Piraeus.
Look closely at the routes. If you're trying to get from one island group to another, you might have to backtrack to Athens, which can take a considerable amount of time. For this reason it's usually easier to stick to island hopping in one group.
Weighing the Pros and Cons
Taking a boat to the islands is a much more scenic journey. You'll get the chance to watch the sea and other islands go by. You can almost pretend you're on your own ancient Greek Odyssey.
To get to the islands that are closer to Athens, going by sea often takes just as much, if not less, time than flying, and definitely less hassle than flying.
If you want to go to any of the islands that are farther away from Athens, the boat journey could take anywhere from 10 to 20 hours. Usually those are overnight ferries, so you'll sleep on the boat.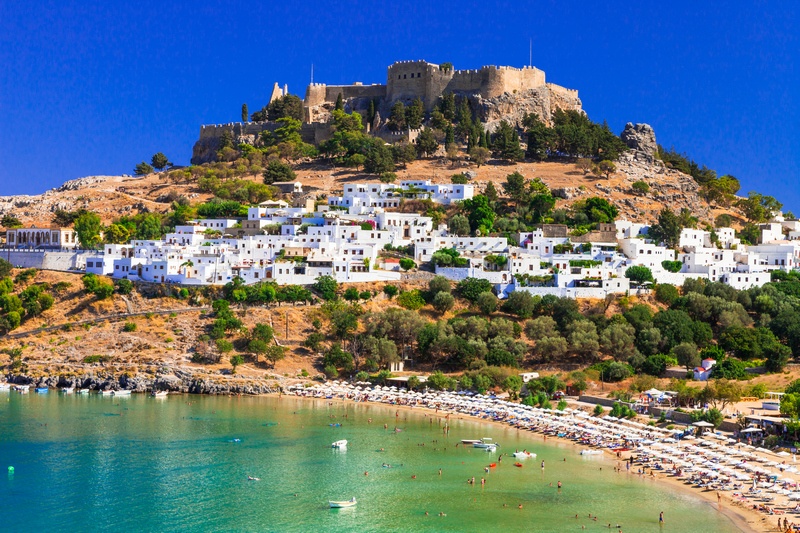 This saves you one night's accommodation but might not be so appealing to some people. Flying would get you to the farther islands faster.
Boats can sometimes experience delays or cancellations due to weather. If you're traveling during the summer, this is less likely to be an issue, but it's something to consider if you're traveling during other parts of the year. Flying could be a better option depending on the time of year.
Unfortunately the prices vary greatly depending on factors such as when you want to fly or take a ferry, what kind of seat or berth you want on a boat, and whether you take a nonstop or connecting flight.
Comparing your options based on price has to be on a case by case basis, but it might help make your decision during the planning process.
When you're planning transportation to the Greek islands, there are a lot of different factors to consider. How much time do you have? What is the cost difference? Do you prefer flying or does the scenic boat journey appeal to you more?
There's no one size fits all answer, but once you start your research, it shouldn't be such a difficult decision to make.
You might also enjoy: