While most of us would prefer nonstop flights, layovers are often unavoidable. Ideally your layover would only be a couple of hours, enough time to find your next gate and maybe get a snack before waiting to board the next flight. But sometimes you get stuck with a long layover. Sometimes one of the options gives you a temptingly long layover, long enough to go see something beyond the airport.
Here are 5 questions to ask yourself if you want to maximize a long layover and actually enjoy it.
1) How long do you really have for your layover?
Let's say your itinerary shows you have a four hour layover. Is that actually enough time to leave the airport and see a tiny bit of the city you're in? Probably not.
Most airports are located a good distance from the city itself, so you have to calculate how long it will take to get in and out. You also have to account for the time it takes to get off the plane and then get back to the airport an hour or two (depending on the flight) before the next flight takes off.
To be safe, you should be back at the airport two hours before your second flight takes off. Plus at least a half hour to get off the first flight and through the airport, depending on the size of the airport.
If it's an international layover, it could take longer due to passport control and customs.
Then add in however long it takes to get into the city, and double it to account for the return trip. I like toandfromtheairport.com because it gives details on how to get to and from just about any airport in the world.
It's always best to double check with your own search to be sure routes, operating times, and prices are still up to date.
Then decide if your layover is long enough to actually do or see something. If you're only left with an hour, it probably isn't worth the hassle or expense to go into the city.
But if you have several hours, a quick jaunt into the city could be fun. Just be sure to leave yourself a little buffer in case there's traffic or you get lost or delayed in some way.
2) Do you need a visa for your layover?
Note: I cannot answer visa questions. Please refer to the embassy website for the country you are visiting or transiting through to see if you require a visa.
International layovers are appealing since they give you a glimpse at a foreign country. But before you get too excited, make sure you know the visa rules of the country your layover is in.
In most cases, simply having a layover does not mean you need a visa, but if you plan on leaving the airport, you will officially be entering the country.
If you are require to get a visa, decide if it's worth the cost and potential paperwork. Many nationalities (including Americans) are require to apply ahead of time for visas for countries such as Vietnam, Russia, or India.
It's a simple process for Vietnam but still requires a hefty fee. On the other hand, Russia and India require a lengthy application and an even bigger fee.
Countries that require visas usually aren't worth the hassle and expense for a layover. If you have a layover in one of these, just do your best to enjoy the transit lounge at the airport.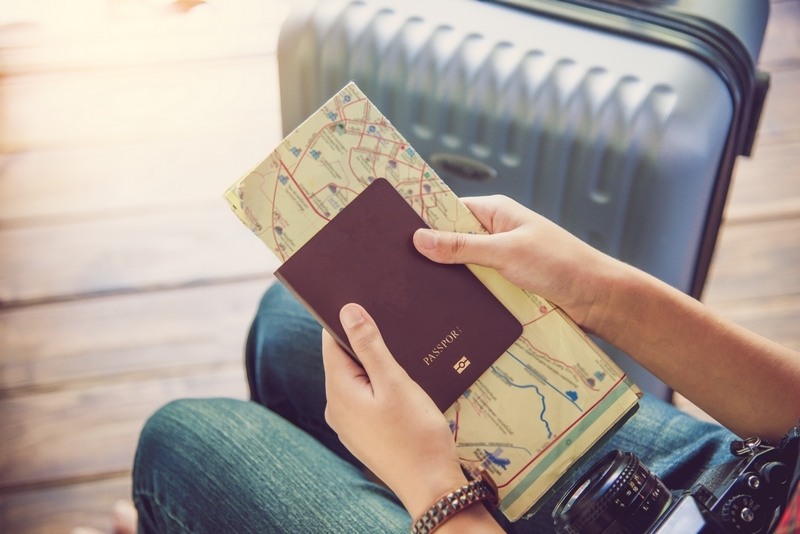 However, many countries are much easier to deal with when it comes to visas. Americans, as well as quite a few other nationalities, can enter most European countries visa free.
So if you have a layover in Amsterdam or a long layover in Reykjavik, as an example, you simply have to go through the immigration line.
Americans can enter several other countries visa free, such as Canada, Singapore, Malaysia, Hong Kong, and more. Always check the embassy's website ahead of time to be sure of the visa requirements for your nationality.
Please note that some posts contain links that earn me a small commission at no extra cost to you.
3) How much can you see during your layover?
Truthfully, you probably can't see a lot on your long layover, but that's ok. Do some research on the city your layover is in, and pick one thing.
Maybe it's a museum, maybe it's ancient ruins. Maybe you just want to eat the local food. Whatever it is that interests you and fits into the time frame you have is perfectly fine.
The longer the layover, the more you can do, but don't push it. Chances are you'll be a bit tired or even jet lagged depending on where you flew in from.
Try to estimate how much time you need for any activity on your wish list, and realize you might not get to everything.
If there's a tour you can book ahead of time, a way to reserve a time slot or skip the line, it's worth it.
Do you often get stuck with long layovers but not long enough to leave the airport? Try a
Priority Pass
membership to get access to
airport lounges around the world
, no matter what airline you fly with. You'll get access to food and drinks, showers and wifi, and much more.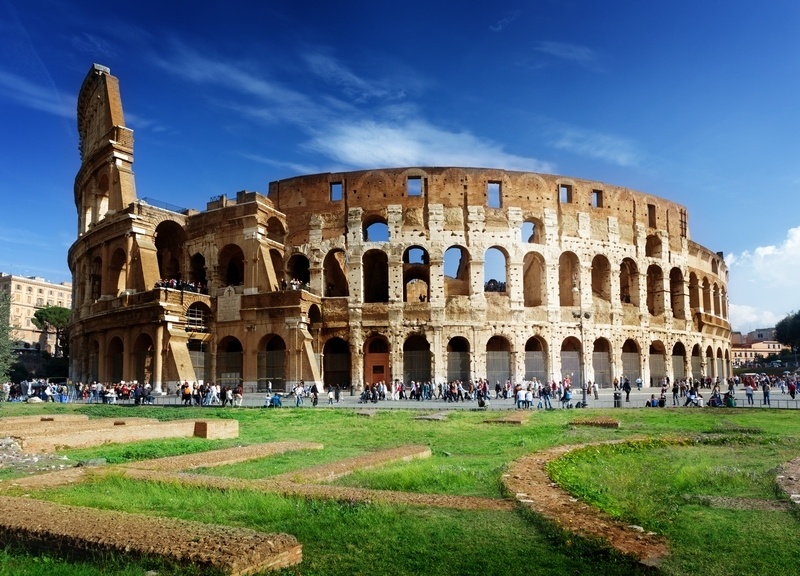 Also think about the timing of your layover. If your first flight lands late at night and the second one leaves early in the morning, there isn't much you can do during your layover.
Wandering the streets of an unfamiliar place at 3am might not be the best idea, depending on the city. But you also might not have time for a night in a hotel.
It's not fun, but this is a situation when you might have to just hang out in the airport.
Looking for a hassle free way of getting from the airport to your hotel?
Check out Welcome Pickups
and set up an airport transfer. They're located in dozens of cities around the world.
4) Will you have to carry your luggage on a layover?
If your flights are booked together on one itinerary, chances are your checked luggage will automatically get transferred from one flight to the next, but find out ahead of time to be sure.
If you booked two separate flights, you'll have to go to baggage claim to collect your luggage from the first flight and recheck it for the second flight.
Some airlines won't let you check luggage too far ahead of your flight, so you'll need to find luggage lockers or some other luggage hold service at or near the airport.
A good option to try is a company called Slasher, which has connections with hotels and other stores that will hold your luggage for you. These are usually cheaper than luggage lockers, but you have to book ahead online.
If you're traveling carry-on only, you won't have to worry about baggage claim issues. However, you will probably still want to put your bag in a luggage locker so you won't have to carry it around the city.
Just make sure you keep your money, ID, and anything else you might need on your layover adventure.
Any luggage issues you have to deal with, whether it's a luggage locker or rechecking a bag, will eat into your sightseeing time, so be sure to account for that as well.
>>Check out more layover perks you never knew about.
5) Do you need a different currency for your layover?
If you have a long layover in a country other than the one you're ultimately traveling to, you will need currency for that country as well.
So for example, if you have a layover in London, but your final destination is Rome, you'll need to get British pounds in order to actually do anything in London.
Your bank at home can probably exchange money for you, but it's easy enough to find an ATM at the airport once you arrive in London. Just make sure you know how much things cost so you won't end up taking out too much or not enough.
Of course you can use a credit card for many things, but be sure to notify your bank or credit card company of where you're traveling to. But it's always good to have a little cash no matter where you are.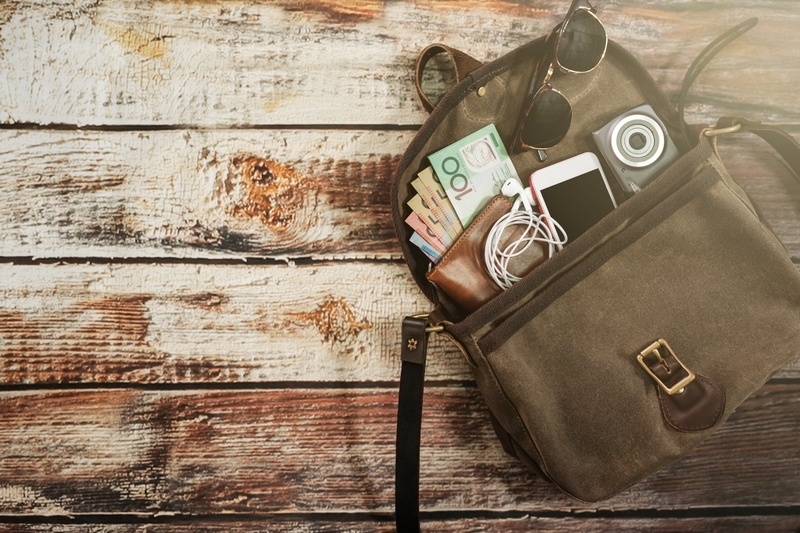 Use your best judgement when trying to decide if you should venture into the city during your long layover. Every city is different, and some will be easier than others for maximizing a long layover. In some cases, a six hour layover might be enough for a quick look around, while in others that won't be nearly enough time. Do your research, pad your time a little to account for getting lost or other delays, and have a good plan for what you want to do during your long layover.
You might also be interested in: