Aside from deciding which cities to visit and which sights you want to see, there are other essential elements of planning your trip to Australia. Before you even book a flight, it's best to do some research and make sure you know what you're dealing with. Here are some important things to know before traveling to Australia.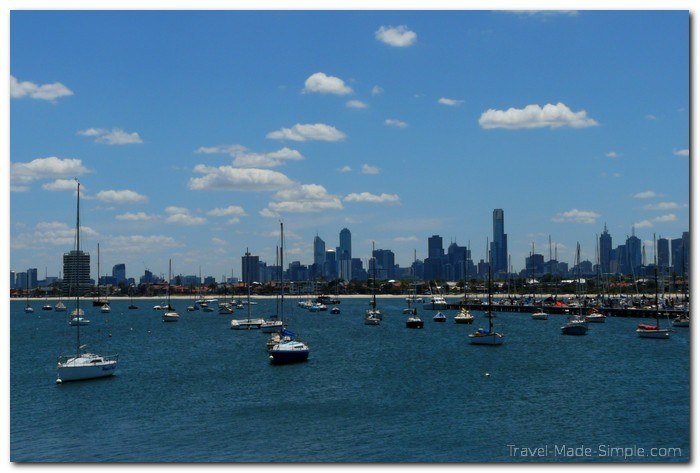 Do you need a visa before traveling to Australia?
If you're going to Australia as a tourist, you will need a visa. The only exception is if you're a citizen of New Zealand.
Citizens of the US and Canada, as well as Brunei, Hong Kong, Japan, Malaysia, Singapore, and South Korea, can apply for an ETA online here. It costs just 20AUD, which is about US$18.50.
As long as there are no problems, you should get a confirmation email fairly quickly, usually within a few days. There's no need to print anything out. Just show up at the airport, and they'll look you up in their computer with your passport.
The ETA gives you up to three months of travel within Australia during a 12 month period. It does not allow you to study for longer than three months, and it does not allow you to work.
If you're not from one of the countries listed above, you can't apply for an ETA online. How and where you apply for a tourist visa, how much it costs (if anything) and what the restrictions are vary depending on what country you're from.
For more information check the website here and select your country of citizenship.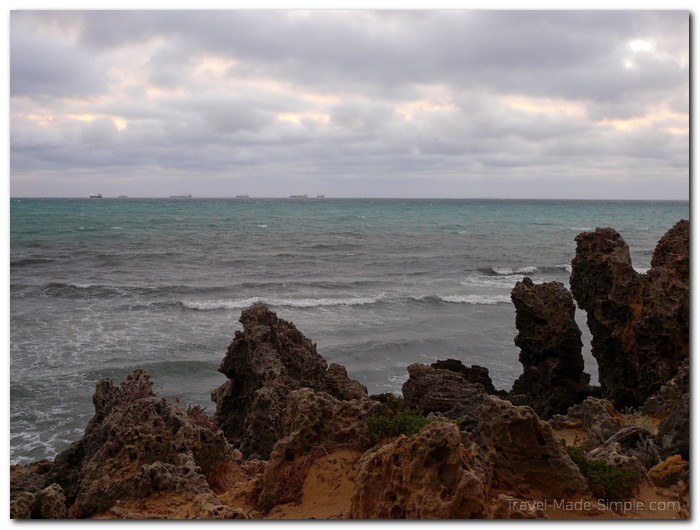 When should you travel to Australia?
The time of year you choose for your trip depends heavily on what part of the country you're traveling to. Remember that Australia is in the southern hemisphere, so their seasons are opposite of those in the northern hemisphere.
The summer months of December, January and February are a popular time to travel to the southern part of the country, like Sydney and Melbourne, due to the warm weather. However, this is also high season, so it will be more crowded and more expensive.
Consider going in October, November, March or April to avoid some of the crowds and save a little money but still enjoy pleasant temperatures.
Up north in the tropics, summer means very hot and humid. This is the wet season and can be an uncomfortable time to visit. If you're planning a trip to the northern region of Queensland, consider going in the winter months of June, July or August.
Winter is also a good time to visit the hot desert regions, such as Uluru.
If you're planning on visiting the southern cities as well as the tropics in the north all in one trip, plan your trip during the shoulder months (spring or fall) as a compromise.
Please note that some posts contain links that earn me a small commission at no extra cost to you.
What are you prohibited from bringing into Australia?
Australia is pretty strict about what they let you bring into the country. Food, including fruits and vegetables, meat and eggs, is not permitted. You are also prohibited from bringing in plants, seeds, skins and feathers.
Laws also prevent you from bringing in drugs, weapons, fire arms and protected wildlife. Read about customs and quarantine here for more details.
Certain medications for personal use are subject to controls. It's best to have a letter from your doctor stating what medicines you are taking and what your medical conditions are.
The Australia tourism website simply states that medications must be declared, but the Australia customs site says you only need to declare medications which may be subject to abuse or dependence.
For more information about what you can and can't bring into Australia, check out the "entering and leaving Australia" section of this site.
Do you need vaccines before traveling to Australia?
You don't need any vaccines before traveling to Australia. However, if you have come from or have visited a yellow fever infected country within six days of your arrival in Australia, you will need to show proof of a yellow fever vaccination. See Australia's yellow fever fact sheet here for more information, including a list of yellow fever countries.
Read more about traveling to Australia: