No one likes to get sick, but it can be especially stressful if it happens while you're traveling on vacation. Worries about the safety of food and water, diseases, and foreign health care can be enough to make you consider staying home. However, some of these fears are exaggerated, and others can be eliminated or reduced with research and precautions. Don't let a fear of getting sick while traveling keep you from booking a trip.
Please note that some posts contain links that earn me a small commission at no extra cost to you.
Food and Water Fears
Some countries don't have the the same sanitation standards as your home country, but it just means taking a few extra precautions. Do your research ahead of time so you'll know if the water is safe to drink.
If it isn't, just stick to bottled water or get a travel water purifier. Also make sure you use bottled water for brushing your teeth.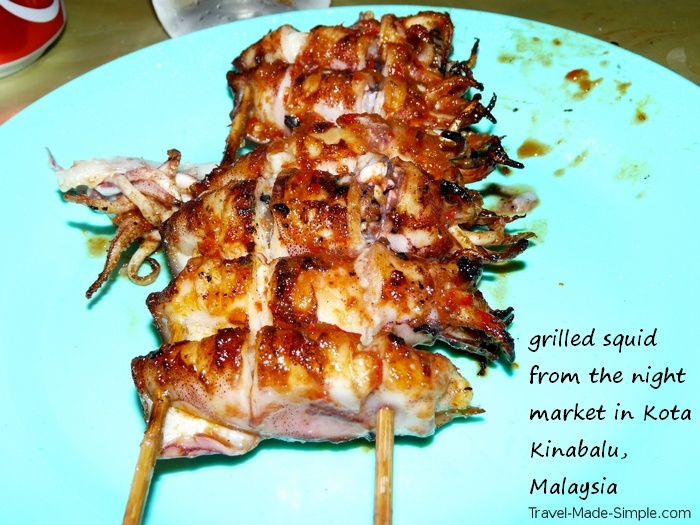 Food might be a little more tricky, but don't avoid trying new things. If lots of people, including locals, are eating the street food, chances are it's safe. Trust your instincts.
If a restaurant or street vendor looks unclean and unhealthy, move on. But if you are watching a street vendor grill food right in front of you, if there's a line of people waiting to eat there, you probably won't be disappointed.
Don't spend your entire vacation eating at hotel or chain restaurants, otherwise you won't truly experience the culture.
>>A great way to learn about the local food scene is to take a food tour. See why taking a food tour could be a great option.
Disease and Illness Fears
Certain diseases are a bigger risk in some parts of the world. Unfortunately entire regions are known for scary diseases you might not ever get at home. But this shouldn't be a reason to stay away.
Again, do some research. The CDC has a travelers' health section on their website where you can find all kinds of information about which diseases to be aware of for different countries, recommended vaccines, and general travel health advise.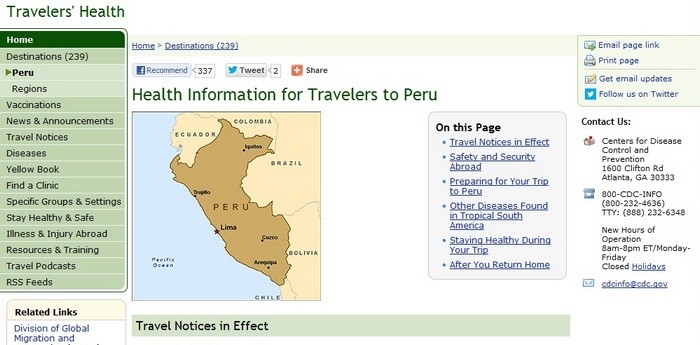 Of course, talk to your doctor at least 4-6 weeks before your trip. Your regular practitioner will be able to give you some vaccines, but sometimes they will need to send you to a travel medicine specialist.
Discuss your itinerary with your doctor so they know where you're going, and they can recommend vaccines. They should also know which countries require you to have certain vaccines before entering.
Knowing the risks and taking steps to protect yourself from diseases can greatly reduce or even eliminate your chances of contracting something while you're traveling. Even something as simple as always remembering to use bug spray and wear proper clothing can go a long way towards preventing mosquito-borne illness.
>>Read: Can you take disinfectant wipes on a plane? Plus how to disinfect your airplane seat!
Foreign Health Care Fears
Of course, sometimes accidents happen or you might get sick despite your best efforts to avoid illness. Preparing for this possibility ahead of time can save you a lot of stress.
Your normal health insurance probably doesn't cover you while you're out of your home, so it's a good idea to purchase travel insurance that will cover you.
Many countries, especially developed countries, have excellent (and affordable!) health care services. But if you're going somewhere more remote or less developed, it's worth doing some research to see where the nearest quality hospital is.
When I was in Southeast Asia, I knew I'd be spending time in some countries that don't have great health care, but some quick research told me that hospitals in Singapore and Bangkok were just as reliable as those in most western countries.
Of course, this doesn't work if you're in an accident or you're too ill to just hop on a plane. This is why it's important to have good travel health insurance. If you had to be medically evacuated, it can cost thousands and thousands of dollars. (Think anywhere from 5 to 6 figures.)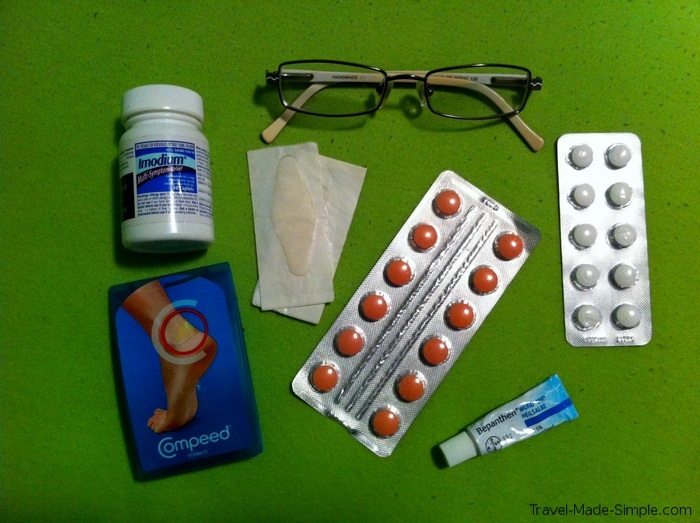 Always carry basic first aid necessities with you in case something minor happens. Medicines like paracetamol or ibuprofen, Band-aids, wound cream, etc. can usually be purchased wherever you are, but it'll be less stressful for you if you already have those things with you.
Bring a letter from your doctor that shows the generic names of any prescriptions you take, including the dosage. It's also a good idea to bring a copy of your glasses or contact lenses prescription.
Chances are you won't need any of these things, but they take up relatively little space in your bag and just might come in handy.
Your health is important, and there's a lot to consider when traveling to make sure you stay healthy. Research your destination, consult a doctor about vaccines, and trust your instincts. Concerns about encountering health issues shouldn't hold you back. Don't let a fear of getting sick while traveling prevent you from taking a vacation.
You might also enjoy: