Layovers can be stressful, but especially short layovers. Every airport is different, and it's hard to tell if your layover is long enough to make your connection.
When booking a flight, you should always give yourself plenty of time in between flights, especially if you'll have to go through customs and immigration. But what if you've already booked and you think your layover is too short?
Here are 8 things to do to reduce your chances of missing your connecting flight.
1. Change your flight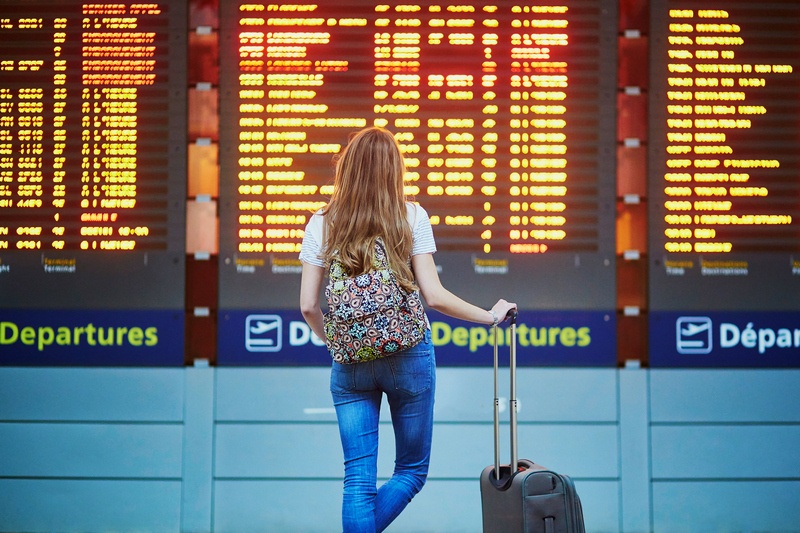 If you notice your layover is too short, consider changing your flight.
Call the airline and see if there's a better connection by either taking an earlier first flight or a later second flight. Explain why you want to do this and ask about any applicable change fees.
It's possible this option might not be reasonable if the cost is too high. In that case, ask what the airline's policy is if you miss your connection.
Unfortunately most airlines put the responsibility on the passenger to make the connection, which means they wouldn't be any help if there are no delays and you miss your connecting flight.
>>Check out these layover perks you never knew about.
2. Change your seat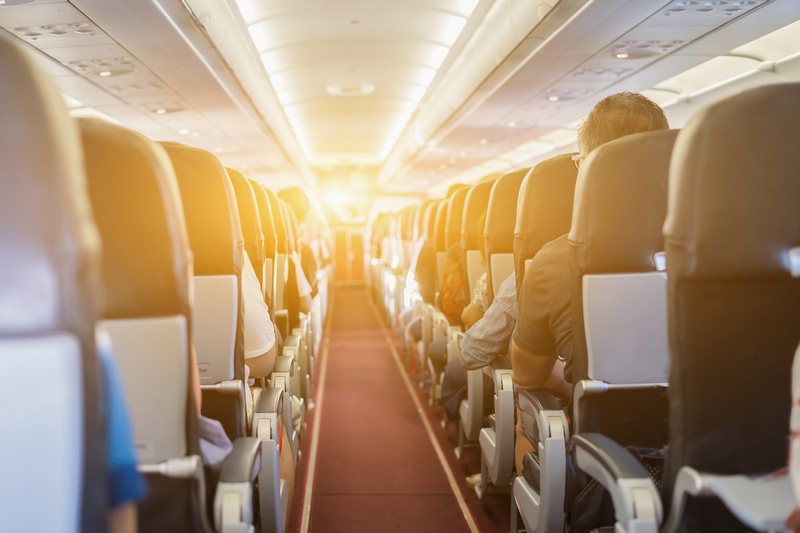 If you think your layover is too short, do what you can to get an aisle seat and a seat as close to the front of the plane as possible on the flight before the short layover. This will make it easier for you to get off the plane quickly once your flight lands.
Either choose your seat online or ask at check-in if they can change your seat. Explain that you have a short layover. You never know, it could lead to some helpful sympathy.
If you don't have an aisle seat and you aren't able to change your seat, talk to the people sitting next to you. Someone might be willing to switch, or at the very least, they might let you squeeze ahead of them when the plane lands.
Also talk to the flight attendants about the possibility of moving to the front of the plane towards the end of the flight. It won't always work, but it doesn't hurt to ask.
Please note that some posts contain links that earn me a small commission at no extra cost to you.
3. Pack up your carry-on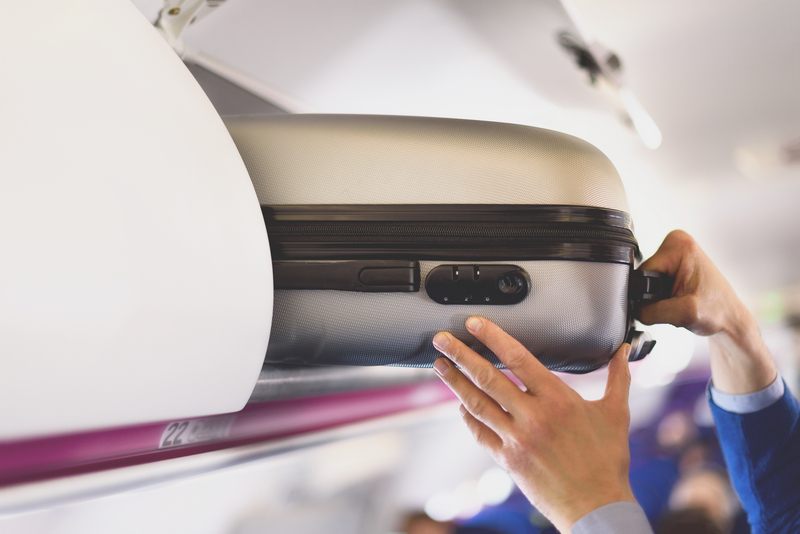 Flights can be boring, so you probably have a book, Kindle, music or something else to keep you entertained. But if you think your layover is too short, don't wait until the plane lands to pack up everything.
When the plane starts to descend, pack everything back into your carry-on bag. This means you'll be ready to go the moment the plane is on the ground and the seat belt sign has been turned off.
Don't waste time repacking things into your carry on bag when you could be making your way off the plane.
Looking for a hassle free way of getting from the airport to your hotel?
Check out Welcome Pickups
and set up an airport transfer. They're located in dozens of cities around the world.
4. Travel carry-on only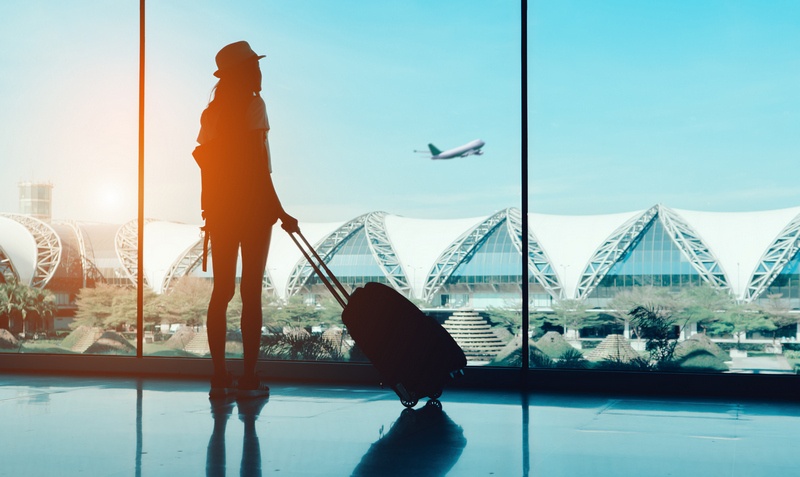 Speaking of luggage, if possible travel carry-on only. Short layovers aren't just a problem for you; they're a problem for checked luggage too.
It takes time for baggage handlers to unload the plane, and then for the luggage to get sorted out and redistributed to connecting flights and baggage claim. Even if you make your connection, your bags might not.
If you think your layover is too short and you travel carry-on only, you won't have to worry about your luggage getting left behind during your layover.
>>Find more packing tips here.
5. Ask for your connecting gate
Sometimes the flight attendants get a list of gates for connecting flights. They will usually make an announcement towards the end of the flight, but if they don't, just ask if they have a gate listing.
That way you'll know if you're flight is landing in the same terminal as your connecting flight or if you'll have to change terminals.
This will probably only save you a few minutes on your connection, but every minute counts when you have a short layover on your hands.
Do you often get stuck with long layovers but not long enough to leave the airport? Try a
Priority Pass
membership to get access to
airport lounges around the world
, no matter what airline you fly with. You'll get access to food and drinks, showers and wifi, and much more.
6. Look at the airport map
Before you even leave home, search for the airport your layover is at along with "terminal map" so you can get an idea of the layout ahead of time.
This will help you feel a little more comfortable once you arrive at the airport, though remember that airports have plenty of signs pointing you in the right direction.
Another good place to look for airport information is the World Airport Guides website. It has terminal maps for some airports, listings of which airlines use which terminals, transport information, plus restaurants and other services.
Note: I cannot answer visa questions. Please refer to the embassy website for the country you are visiting or transiting through to see if you require a visa.
7. Don't make any stops in the airport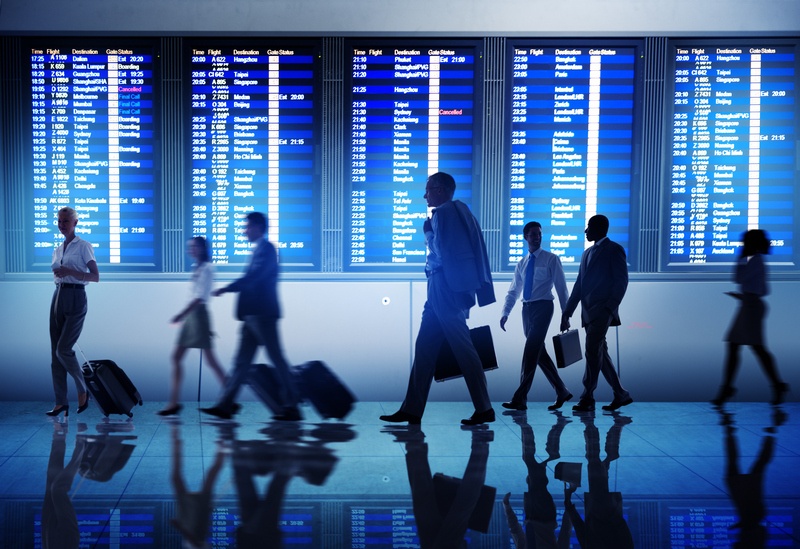 Many people use layovers for bathroom breaks and food stops. But if you think your layover is too short, it's not worth taking the chance.
Either go to the bathroom on your first flight or wait until you're on the second flight. Even five minutes could cause you to miss your connection, and sometimes those bathroom lines are really long.
As for food, pack some snacks in your carry-on or buy something on the plane if food is not included with your flight. You can also buy something at your first airport and save it for later.
>>Read: Can you bring food on a plane?
8. Wear comfortable shoes
I think this is a good idea for flying no matter what, but it's especially important if you think your layover is too short.
Uncomfortable shoes, high heels, or new shoes you haven't broken in yet will slow you down. You want to be able to walk quickly, or even run if it's absolutely necessary, to make your connecting flight.
Small things can go a long way if you think your layover is too short. Politely ask for help along the way, do what you can to save time, consider traveling with only carry-on luggage, and prepare ahead of time.
You might also enjoy: