Italy is one of those countries people dream of wistfully, imagining the rolling hills and the delicious food and the intriguing history. It's also a country of many layers, and having some insider information can really help enhance your experience.
But how do you get that insider information? What if you had a close friend who could tell you things your Lonely Planet or Rick Steve's guidebook won't? Things only a local would know?
Please note that some posts contain links that earn me a small commission at no extra cost to you.
Look no further! The ultimate Italy guidebook is now available in e-book and paperback, and it's called Italy: 100 Locals Tell You Where to Go, What to Eat, and How to Fit In by Gigi Griffis.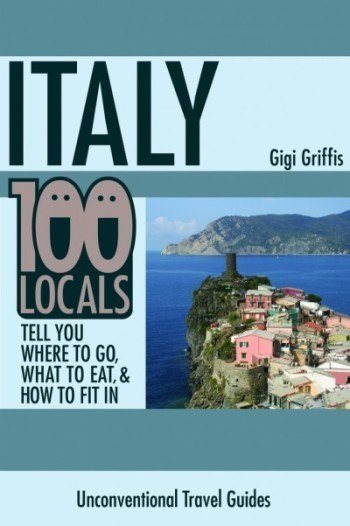 This is not a traditional guidebook. Gigi has interviewed 100 people who live in Italy, both natives and long-time expats, who gave her the inside scoop on their corner of Italy. These are people who really know the city and region where they live, and they've lived there for years.
They're excited to tell you why you should go to their town and how to really enjoy your time there.
These locals reveal to you their favorite bar or restaurant that rarely sees tourists, how to spot authentic gelato, and what the must-try dishes are in their town. They also give advice to help you fit in better and not seem rude to locals.
It's like having a personal friend show you how to truly experience Italy.
The main attractions are still well worth including on your Italy itinerary, but this book will help you dig a little deeper and experience a more local, authentic side of the country.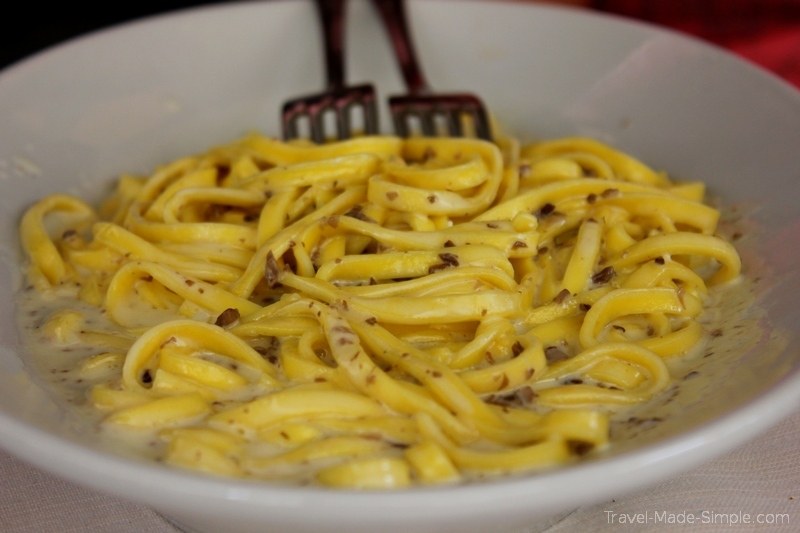 >>Gigi has many other unconventional guidebooks!
This book includes interviews from people who live in the big cities, such as Rome, Venice, and Florence, as well as smaller cities like Verona, Pisa, and Modena. You'll also find a handful of towns you haven't heard of before, but you'll probably want to go explore them once you read about them!
The wealth of knowledge in Italy: 100 Locals Tell You Where to Go, What to Eat, and How to Fit In will enhance your vacation and show you details you wouldn't otherwise know about. This book makes me excited to plan my next trip to Italy, and it will do the same for you.
Read more about traveling in Italy: