If you want to travel from your home town to the next town, or even the next state, you don't need much in the way of documentation. Some form of ID, usually your driver's license, will suffice. But if you're traveling to another country, you will need a passport and potentially a visa. You will also need a few other documents to help you out along the way.
Here's a look at important travel documents you should bring on your upcoming vacation.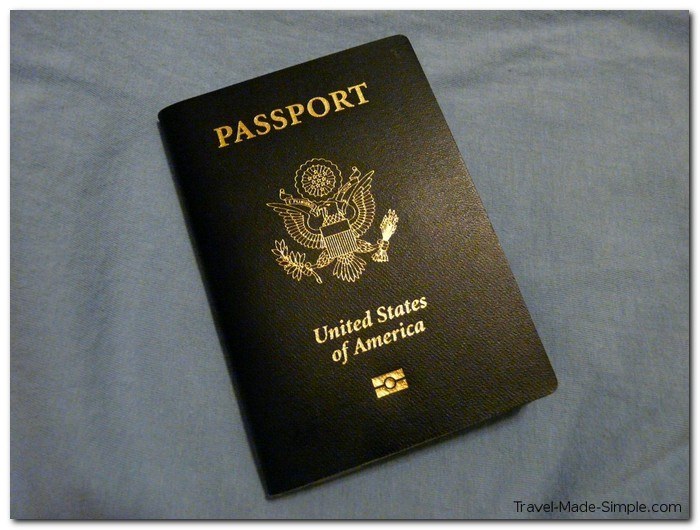 Your Passport
Probably the most important travel document, the key to international travel is a passport.
If you don't already have one, US citizens can find the form, instructions and requirements for first time passport applicants here. This website also helps you find the nearest facility to go to to apply for your passport.
If you already have a valid passport, renewal instructions can be found here.
Many countries require that your passport is valid for at least 6 months from the end of your trip. If you're planning an international trip, check the expiration date on your passport and get it renewed if it will expire within 6 months of your trip.
Obtaining Visas
Some countries require tourist visas for entry. Not only does this vary by destination country, but also by citizenship of you the traveler. Do your research well ahead of time so you know the entry requirements.
Some countries will issue visas on arrival, while others do not. For those that do not, you will have to apply ahead of time. Follow all instructions exactly, and pay attention to any time restrictions.
Make sure you have at least 2 fully blank pages in your passport for each country you will be visiting. A country that does not require a visa will just need part of a page to stamp, but those that require visas will use a lot more space.
Even if the visa only takes up one page, I have heard of plenty of people who have run into problems because they didn't have 2 blank pages.
US passport services once let you add more pages to your passport, but sadly that have discontinued that option. Now if you run out of room, you'll need to renew your passport early.
Note: I cannot answer visa questions. Please refer to the embassy website for the country you are visiting or transiting through to see if you require a visa.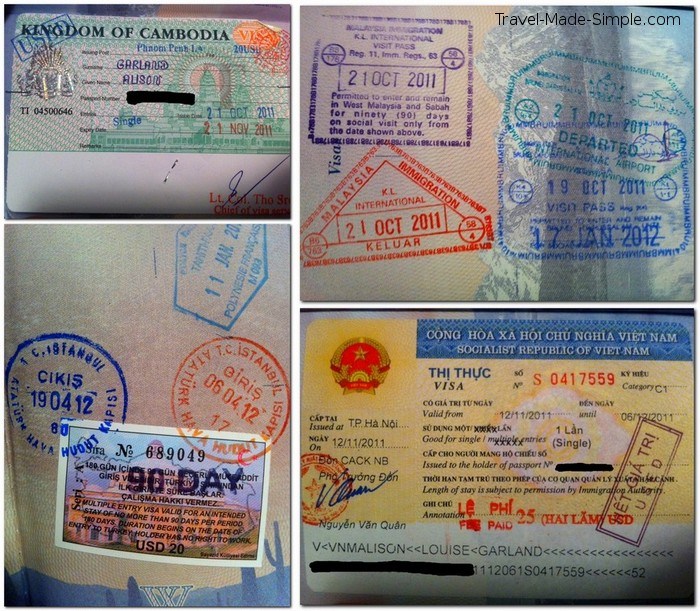 Medical Documents
If you take any prescription medications, it's a good idea to get a letter from your doctor explaining what you take, including the generic name, how much you take, and why you need the medication. You won't often need it, but some countries do have different rules about medicine.
You should also have a copy of your prescription. If you happen to lose your medicine while you're traveling, you'll need to know the generic name and the dosage in order to get more. The same applies for your glasses or contacts in case you need to replace them on the road.
Make Copies of your Travel Documents
Chances are everything will go smoothly on your trip. But on the off chance you lose your passport or a credit card, it helps to have copies. Before you leave home, leave a copy of your passport with someone who isn't traveling with you.
Also scan a copy of your passport, any visas you have obtained ahead of time, and the front and back of all ATM and credit cards you're bringing on your trip. Email the scanned copies to yourself so you can access them if you need to.
Travel documents are often necessary and always helpful. Passports, visas, medical documents, and copies of all of these are all relatively easy to obtain. Making sure you have all the proper documents for travel is an important step in the travel planning process. It might not be a fun step, but it's one you can't leave out. And remember to keep your travel documents in your carry-on bag.
You might also enjoy: