There are so many reasons to visit Berlin. Germany's capital city is packed with history, and there's no better place to learn about World War II and the Berlin Wall era. It's an international city with a wide array of cuisines to try. Berlin is also a cultural city with lots of museums featuring everything from World War II and the Berlin Wall to art, technology, and history. Here are just a few things to do in Berlin.
World War II and the Berlin Wall
The Nazi era was one of the darkest periods of recent history. You can find all forms of memorials throughout Germany and other parts of Europe, and being the capital of Germany, Berlin has its fair share. Check out the Holocaust Memorial which honors the millions of Jews who were killed during this time period.
So much of Berlin's history is linked with the Berlin Wall. As a result of the war, the country and its capital were divided into four parts. Russia had control of East Germany and East Berlin, and on August 13, 1961, residents of East Berlin woke up to a barbed wire fence separating them from West Berlin. Eventually it was upgraded to a more permanent wall, and that wall shaped the city for nearly three decades. Some of the top places to learn about the wall and what life was like include: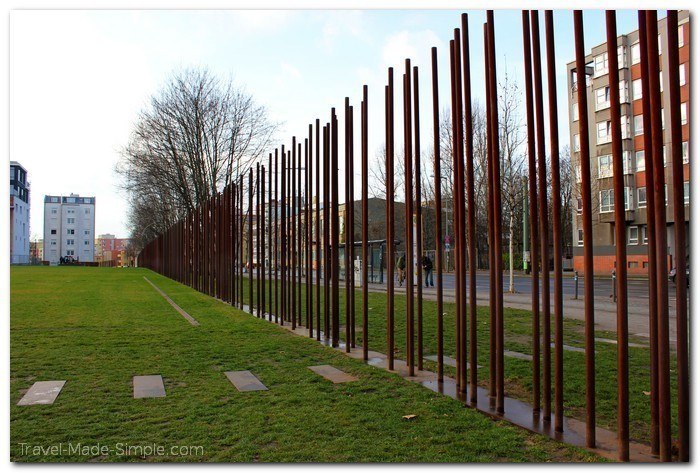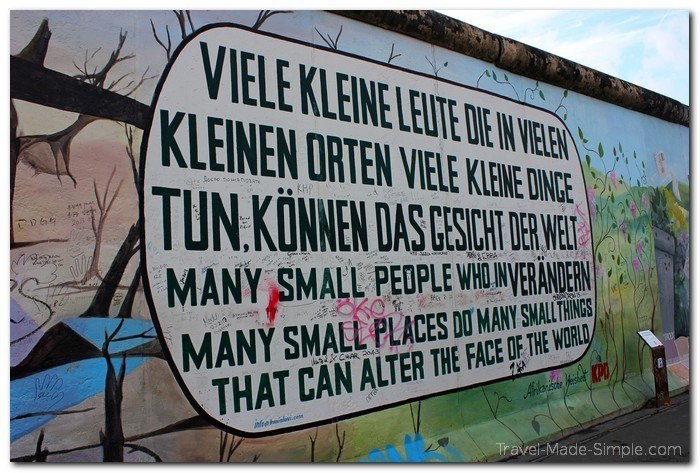 Please note that some posts contain links that earn me a small commission at no extra cost to you.
Art, history and technology
Berlin is home to many art museums. Visit Museum Island for five of the best, including Pergamon Museum, Bode Museum, Neues Museum, Altes Museum, and Alte Nationalgalerie. These house art and artifacts from different periods in history. The Pergamon Museum is the most visited museum in Berlin. Information on other art museums can be found here.
If you're interested in German history, check out the German Historical Museum. Here you'll find art and artifacts relating to Germany throughout centuries of history.
Stop by Brandenburg Gate to see one of the (rebuilt) old city gates. This location has played an important role during many parts of Berlin's history and was inaccessible when the wall was up.
The Berlin Cathedral (Berliner Dom) is the largest church in Berlin. It dates back to 1465, though not in its current form. Go inside for a tour or just admire it from the outside.
For technology enthusiasts, the Deutsches Technikmuseum can't be missed. It has exhibits that display aspects of aerospace, rail technology, navigation, the history of the Berlin airlift, and much more.
If you're planning on visiting several museums, consider getting a Berlin City Pass. It covers public transport, entrance to more museums than you could possibly visit in one trip, and more. Check it out here.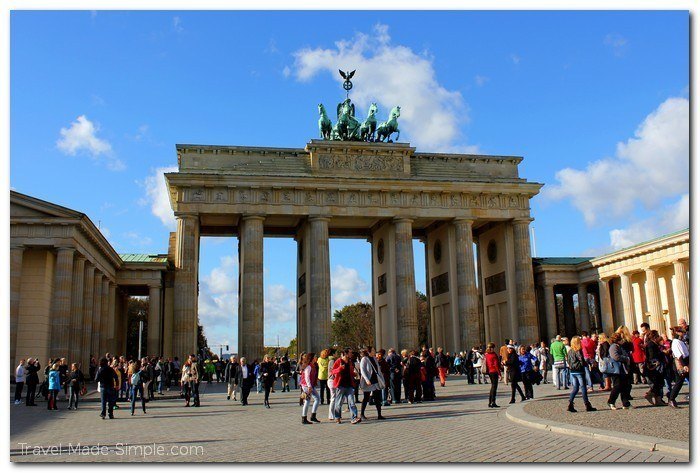 Zoos and other parks
Berlin actually has two zoos, one in the west and one in the east. These are great for a visit with kids, though enjoyable for people of all ages. Information about both zoos and the aquarium can be found here.
If you're looking for a little nature inside the big city, take a stroll through Tiergarten, located just west of Brandenburg Gate. As an alternative, check out Tempelhof Park in the southwest section of the city. This park was an airport during the Berlin Wall era, and you can still see the runways, control tower and more.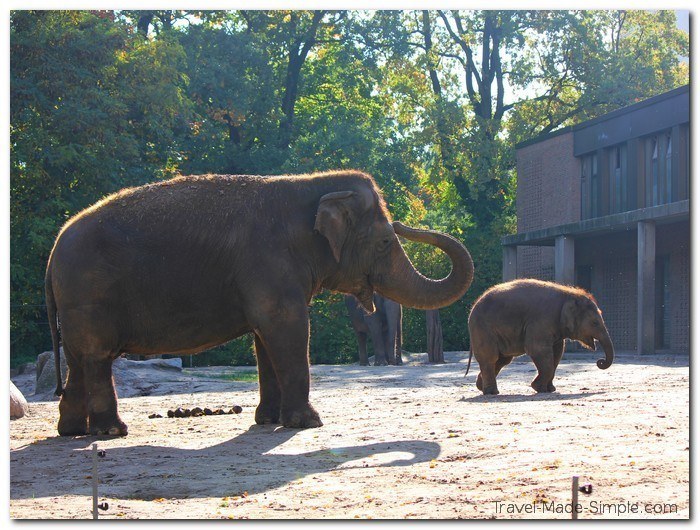 Views of the city
Berlin's TV tower (Fernsehturm) is the highest building in the city, so it offers amazing views of the city. From here you can see Brandenburg Gate, the main train station, the Reichstag building, Tiergarten, Tempelhof, and so much more. It's well worth buying tickets online ahead of time to avoid long waits.
The Reichstag building is the seat of the German government. Take an audio tour of the glass dome and learn about German history and the present day government while taking in the scenery around you. Admission is free but you must register online ahead of time.
A boat tour on the Spree River will take you past many Berlin sights while providing lots of information about what you're seeing. They're more enjoyable when the weather is nice, and not many river tours run during the winter months anyway. Search for a Berlin river cruise here.
Another great way to see Berlin (or any city for that matter) is by taking a walking tour. Berlin has many to choose from depending on what your interests are. Here are just a few walking tours in Berlin to check out: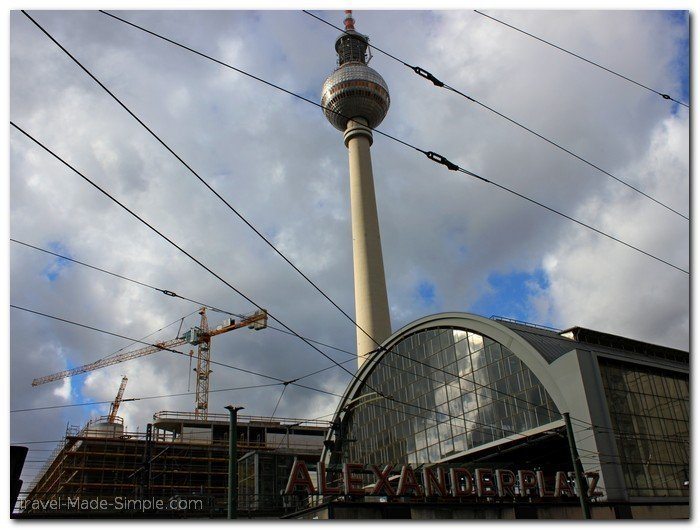 This list is not all encompassing. Certainly you can find dozens of activities and attractions in Berlin. Explore the different neighborhoods, try food from the different cultures that have shaped the city, and take in the history around every corner. There really are so many things to do in Berlin. The city is a must for any Germany itinerary, and it deserves plenty of time.
Check out these other great posts about Germany: