Fear is a tricky thing. It's usually not rational, and yet it grabs hold of us with such strength that no amount of logic can shake it. Fear keeps many people from traveling. It kept me from traveling for years because I was afraid to travel by myself. But eventually my desire to see foreign lands started fighting for attention, and I had to listen despite being scared to travel alone. This is my story of overcoming solo travel fear.
Sunsets are stronger than fear
I had seen so many gorgeous photos of Greece. The beautiful sunsets, the white-washed buildings with the blue domed roofs, the sparkling seas.
Of all the places in the world I wanted to see, Greece was at the front of my mind, always taunting me. I had to see those islands.
It was early 2008. Months ahead of time, I bought two guidebooks on Greece and the Greek Islands. I devoured them, reading everything I could about the possibilities. I also searched the internet for more.
Eventually I narrowed my options down to Athens, Santorini, and Delphi. But deciding where to go and making it happen were two different things, and I was still overwhelmed.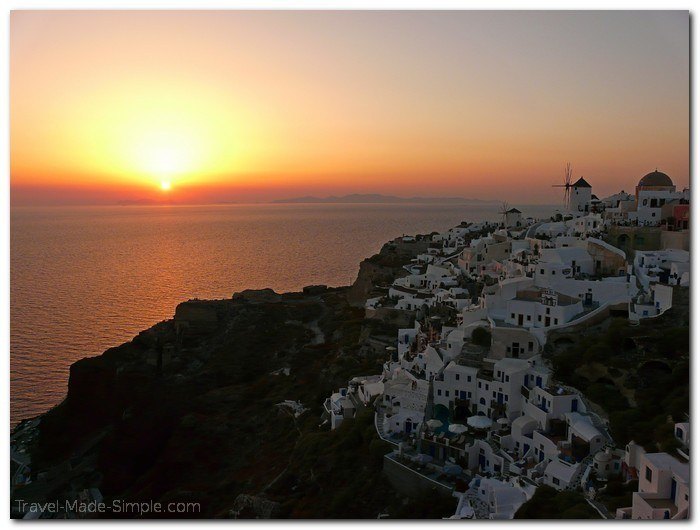 Please note that some posts contain links that earn me a small commission at no extra cost to you.
Planning the details and building my confidence
To make things easier on myself, I found a travel agent who was based in Athens and specialized in Greek travel. She sent me a list of hotels and guesthouses at varying levels for both Athens and Santorini. All I had to do was look at the descriptions and pick one in each location.
She also booked ferry tickets for me to get to and from Santorini, and she booked my day trip to Delphi from Athens.
The last detail that frightened me was the transfers. The idea of figuring out how to get to my hotel and how to get to the port so eary in the morning to catch the ferry really scared me.
Rather than let that detail overwhelm me, I paid about $400 extra to have someone waiting for me at the airport, at each port, and picking me up at the hotel each time I needed to transfer. It was a bit expensive, but it was worth the money to have one less thing to worry about or keep me from going.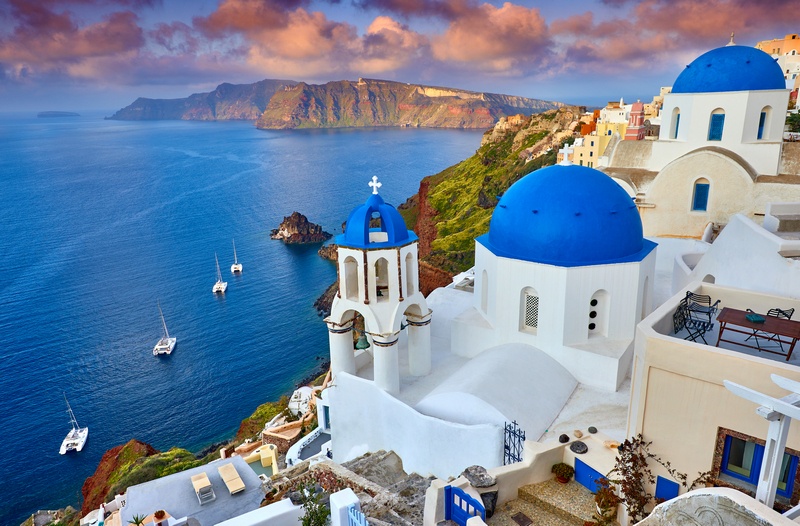 Once I actually left for my trip, I knew I had as much planned out as possible. Getting some unknowns out of the way helped reduce my fear and let me feel more in control of the situation.
I still had some flexibility in my schedule, and I even decided while I was in Greece to sign up for a few day tours at the last minute. I was fighting against that fear, and even though I was still nervous, my confidence was building.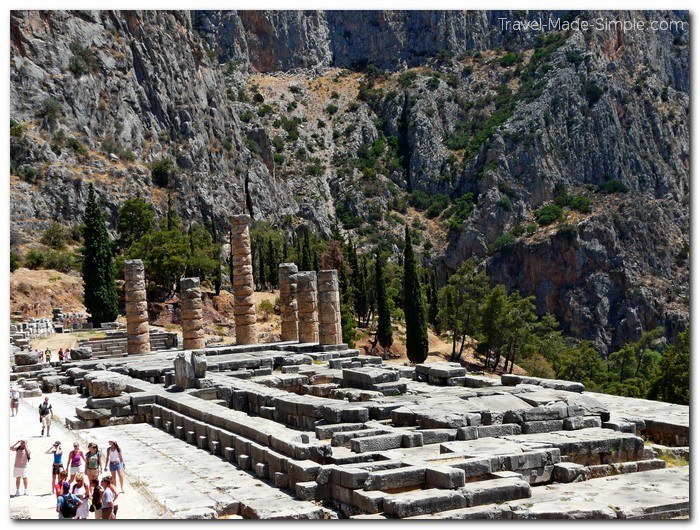 Next time around was different
After that trip, my love of travel was fully reawakened. I knew I could do it, and there was no reason to let the fear hold me back.
So when a friend called me up to take a trip with her to South America and Antarctica, I couldn't say no. Sure, I'd be with her for most of it, but I'd be arriving on my own and traveling solo for a couple days at the end.
This time, instead of using a travel agent, I researched and booked everything on my own.
Instead of paying someone to wait for me at the airport with my name on a sign, I found a transfer service at the airport in Santiago, Chile. I didn't need to book ahead, I just found their desk once I cleared customs and they drove me to the hotel.
My friend and I needed to get from Santiago to Valparaiso, but instead of worrying about booking bus tickets ahead of time, we just went to the bus station and figured it out the day we needed to go.
I explored Buenos Aires by myself after she left and found my own way to the airport a day later. It all just worked.
That important first step
The trip to Greece was a way for me to get back out there and travel without having to get caught up in all the details. There was an easy way to eliminate a few problem areas with just a little extra money.
And the trip built my confidence enough that I didn't need to do it the next time. I just needed to take that first step.
But I have a secret: I still get scared sometimes. I still get nervous before a trip, whether I'm going someplace remote or somewhere just a few hours away from home. I still freak out even when I'll be traveling with my husband.
But that's ok. Because I forced myself to take that first solo trip, I can think back on my experiences in Greece, and all the other trips since, and I can remind myself that the worst is unlikely to happen. I can remind myself that it will all be fine, and I will have a wonderful time.
I want to help you fight that fear
Are you scared to travel alone? Are you a new traveler with fears you can't quite get through? You might need to just take that first step and go, despite the fear. I've written an e-book called 9 Tips for New Travelers that I think will help, whether you're thinking of traveling solo or with someone else.
Sign up for the Travel Made Simple newsletter here to get your free copy. You'll also get a copy of my newest e-book, 11 Mistakes to Avoid on Your Next Vacation, AND my printable packing list for carry on travel.
And of course, you can always email me if you need an little encouragement. I want you see other parts of the world and experience the wonder of it all that keeps me traveling. Let that fear know it can try if it wants to, but it can't stop you from hopping on that plane.
Read more about travel fears: