Many of you have fears that are preventing you from traveling. But often it's important to push passed those fears. Do the thing you're afraid of anyway.
I recently read the new book How Not to Travel the World: Adventures of a Disaster-Prone Backpacker by Lauren Juliff of Never Ending Footsteps, and I think it's the perfect book for those of you who are struggling with fears and anxieties.
Please note that some posts contain links that earn me a small commission at no extra cost to you.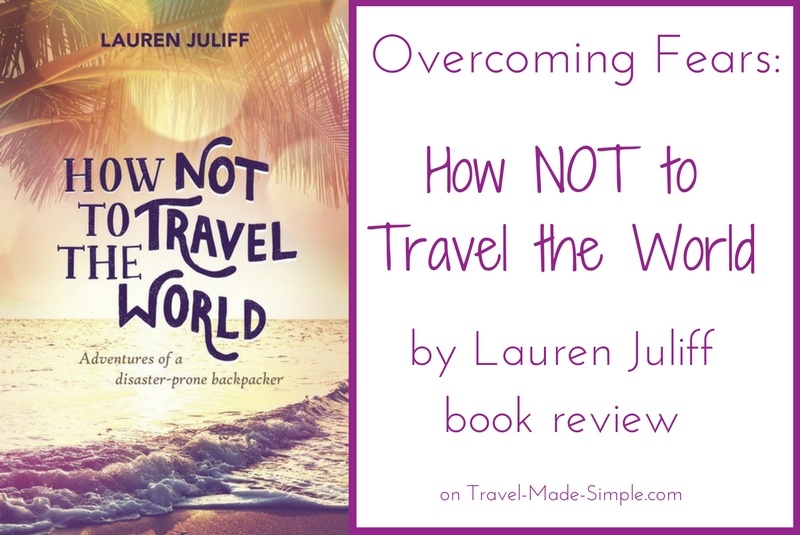 A story of anxiety
In her travel memoir, Lauren explains how she spent years dealing with crippling anxiety, at times not leaving her house for months. She was afraid of illness and injury. She had never eaten eggs or rice or spicy food. Her struggles led to an eating disorder and prevented her from doing things most of us take for granted, like riding a bus.
But she had big dreams of traveling the world. And so despite her fears and anxieties, she saved up for years and set out into the world because she didn't want to have regrets.
It was rough. She made mistakes at every turn. At the beginning, she struggled with the simplest of tasks. But she kept going. She also met an amazing guy who pushed her to try new foods and activities, and she fell in love along the way.
Bad luck finds her everywhere
It turns out, Lauren is one of the unluckiest travelers out there. Disasters just keep finding her. She fell in a rice paddy in Bali, she spent a long boat ride next to a corpse, and she got attacked by monkeys in Bali. She found herself on a sinking boat in Thailand, on the back of a scooter with failed brakes on a mountain road, and in Phuket when there was a tsunami threat. The stories both made me laugh and made me feel really bad for her.
Sounds like enough to make you want to quit and go home, right? Well, she didn't let all this bad luck stop her. This is a story of perseverance. Lauren started to see how travel was helping her overcome her anxiety, and all of these incidents were just challenges in becoming a more confident person.
Today Lauren is a full-time traveler and writer, more than four years after starting her initial trip around the world. Travel has helped her tremendously with her anxiety issues, and she has gone from daily panic attacks to only having a handful a year.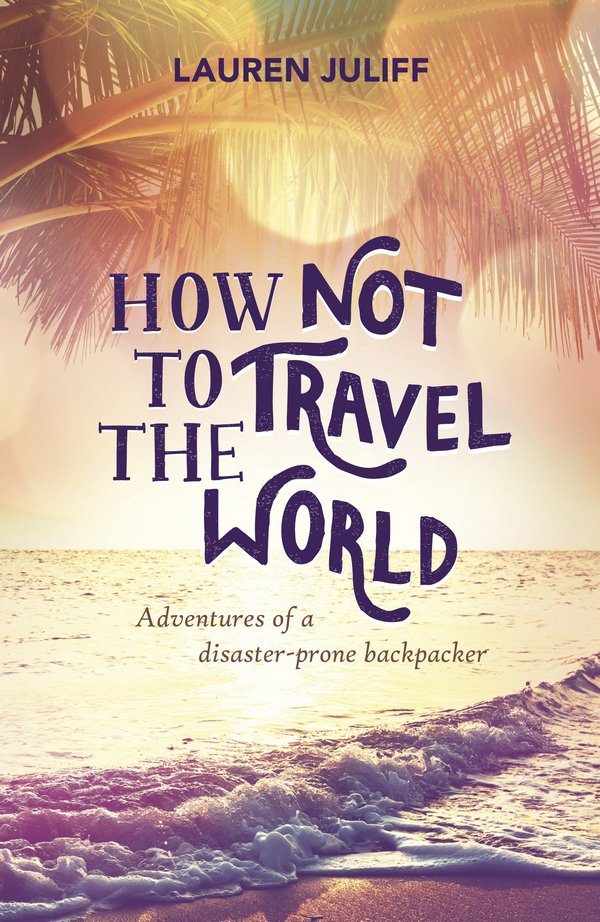 Is fear holding you back? Read this book. It's entertaining and empowering and inspiring.
Just think – if someone who lived 20-someodd years of her life without even eating rice or riding a bus can face her fears, you can too.
Pick up a copy of How Not to Travel the World today
on Amazon!
Lauren provided me with a free copy of her book, but all opinions are my own.
You might also enjoy: