This is part of a series of interviews with inspiring travelers. Today I'm interviewing Jess about her Hoi An, Vietnam food tour by motorbike. See more about traveling with tours here. All photos provided by Jess.
Tell us about yourself and your travel experience.
I got hooked on travel as a naïve 21 year old on a semester abroad in Ecuador. On that trip I travelled all over Central and South America and I haven't stopped travelling since.
Fast-forward a few years and I now live in Hong Kong with my pilot husband and have travelled to over 50 countries in 6 continents (I'm yet to tick Antarctica off the list).
Where did you go on your tour and how long was it? How many food stops were there?
Hoi An Food Tour by Motorbike. The tour is 5 hours long with 6 food stops along the way. We were certainly stuffed by the end of the day!
Please note that some posts contain links that earn me a small commission at no extra cost to you.
What tour company did you use and why?
I found Hoi An Food Tour on Tripadvisor. I never rely on TA alone though and went to their website to find out more. After e-mailing the company and getting a quick and friendly response I booked.
Why did you choose a tour instead of traveling independently?
Vietnamese food has always been high on my favourites, but not so much for my husband. I was determined to convert him! In places that are famous for food, every meal counts. I didn't want to waste a meal.
The difficulty in a country like Vietnam is knowing where is safe to eat and what goes into the food. Doing a food tour takes the guess work out and points you in the right direction for good meals for the rest of your stay.
What did you like about the tour? What was your favorite part?
The highlight was of course the food, but I also loved zipping around the city on the back of a motorbike. Bikes and scooters are the norm in Vietnam but not for the faint-hearted. In the safe hands of our local guides we saw more of the city than I thought possible.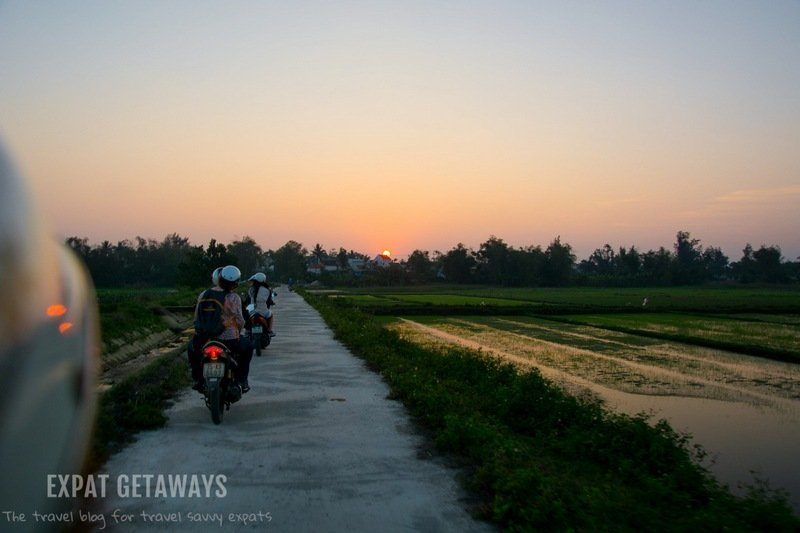 What did you learn about the city or country from the food tour?
Vietnamese food is full of fresh, fragrant ingredients. It is tasty and great to grab on the go.
What was your favorite food on the food tour?
I loved the Banh Khot – a round pancake made with rice flour, turmeric, coconut milk, quail egg and vegetables. It was something I have never seen before and certainly wouldn't have found on my own.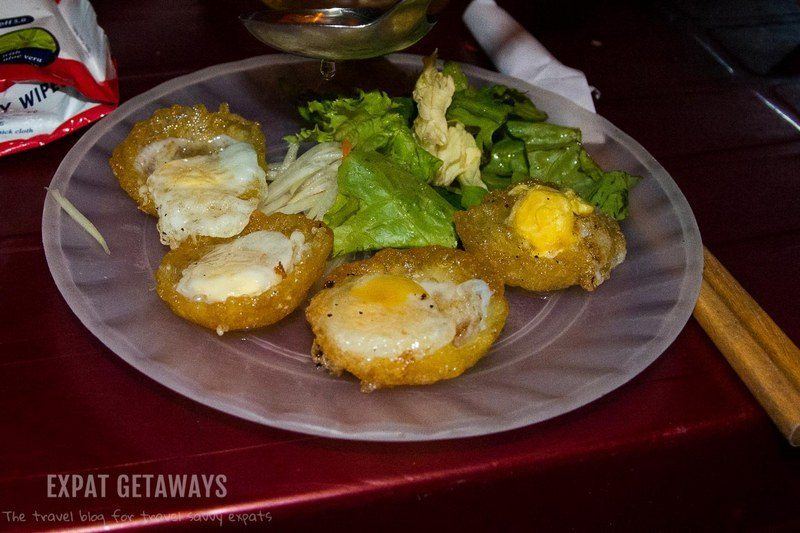 What inspired you to take this tour or travel to this destination?
I've been to Vietnam and Hoi An many times, but I've never had much time to really explore. I wanted a tour to get me off the beaten path to places I couldn't find on my own.
Read more about picking the perfect food tour.
Would you recommend this tour? Would you change anything about it?
I would absolutely recommend this tour. In fact I have to many of my friends and family and in my blog Expat Getaways.
Do you think this tour would be good for a new traveler? Why or why not?
A tour like this at the beginning of your stay is a great way to get the local knowledge to set you up for a great stay. It was a small group (max 12 travellers) so it was personal, but you could also get to know people.
Author bio: Jess is an Aussie tour guide living and working as an expat in Hong Kong, travelling the world whenever she gets the chance. Check out her blog, Expat Getaways, and follow her on Facebook, Instagram, Pinterest, and Twitter.
You might also enjoy: