This is part of a series of interviews with inspiring travelers. Today's interview comes from Ethel about her educational Turkey and Greece tour. See more about tours and traveling with purpose here. All photos provided by Ethel except title image.
Tell us about yourself and your travel experience.
We are well-traveled seniors who have been to close to 50 countries in the world. In addition to all of the United States and Canada, Mexico and the Caribbean, we have toured Western Europe, some of Eastern Europe, 5 countries in Africa, Israel & Jordan, India, Southeast Asia, China, Australia and New Zealand.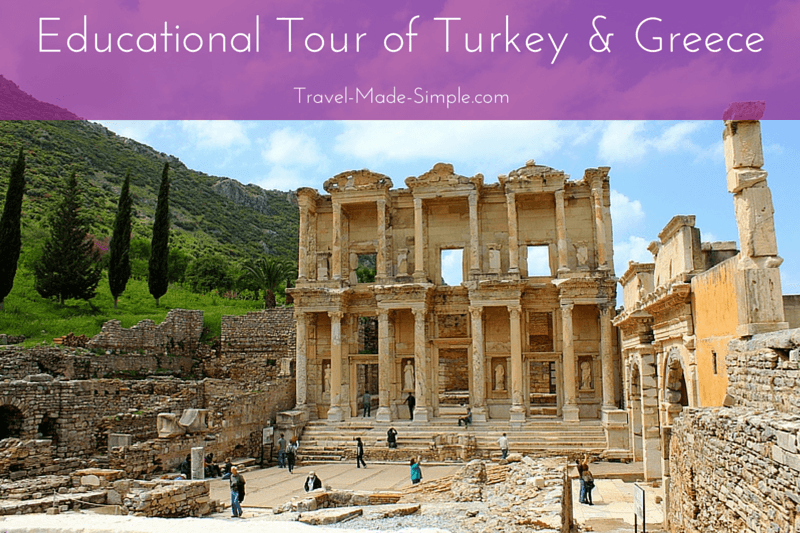 Where did you go on your tour and how long was it?
We traveled to Turkey and Greece for 15 days.
What tour company did you use and why?
Road Scholar, because we had taken other tours with them and appreciate the combination of travel and learning.
Why did you choose a tour instead of traveling independently?
Ease of arrangements and the opportunities for traveling with like-minded people.
What did you like about the tour? What was your favorite part?
We covered many major sights in both countries with lecturers and tour guides who gave us background information and historical perspectives. Favorite part: Friendships forged with other couples – we continued to stay in touch when we returned home and visited each other so we also discovered new areas of the United States.
What was the most memorable or eventful part of your trip to Greece and Turkey?
The Greek Island of Santorini. The photos that we had seen do not do justice to the beauty of the gleaming white building with blue accents or the steep cliffs that lead from the blue Aegean Sea to the heights with panoramic views.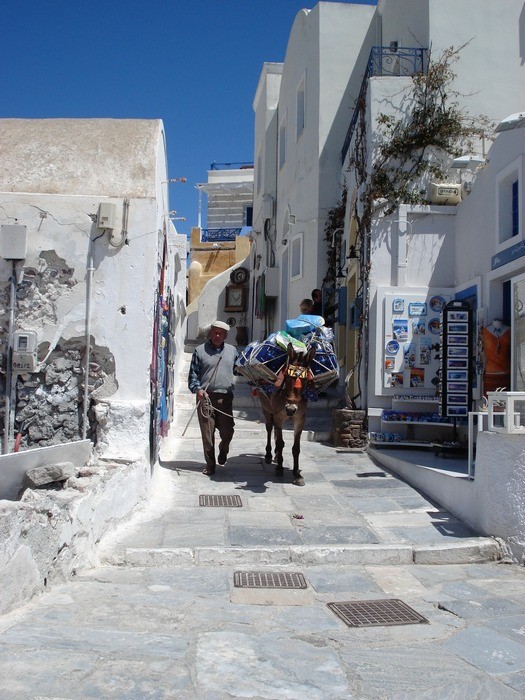 Was there anything you didn't like about the tour?
One of the tour guides was condescending to the group and treated us as inferior. He acted like he knew everything and we were only to receive the information he deemed necessary. Not a pleasant way to lead a tour. Our other tour leader was outstanding.
Also, the small ship (20 passenger) was battered during our time on the Aegean and since I get seasick, it was not a pleasant experience. We had to abort the cruise at one island and after two days, were transferred to a high-speed ferry to get us to Athens. (Here is where our guide decided to play coy and not give information as to what was happening – keeping us in the dark rather than being up front and honest.)
Did you eat anything amazing on your trip?
Without remembering the exact names, yes. We had wonderful Turkish and Greek food in many restaurants. Meals were included but since we were on the move daily, we ate in an ever-changing variety of places. On board the yacht when we cruised the Greek Islands, we had super food prepared and served daily by the crew.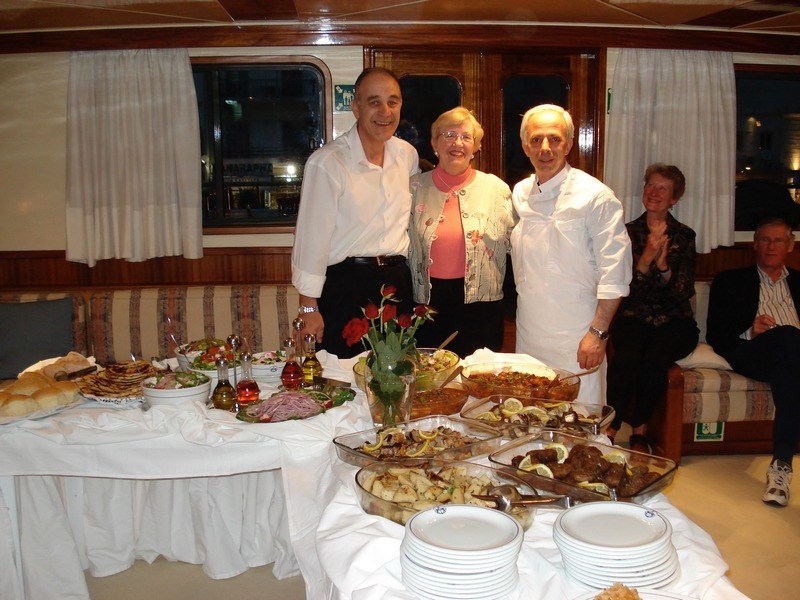 What inspired you to take this tour or travel to Turkey and Greece?
It was on our bucket list and we saw the description and went for it.
Would you recommend this educational Turkey and Greece tour? Would you change anything about it?
Yes, I would recommend it. We added a 3 day stay in Cappadocia, Turkey (on our own but we used the agent from Road Scholar to make our private arrangements). This was well worth the time and money. I'd add it as an option.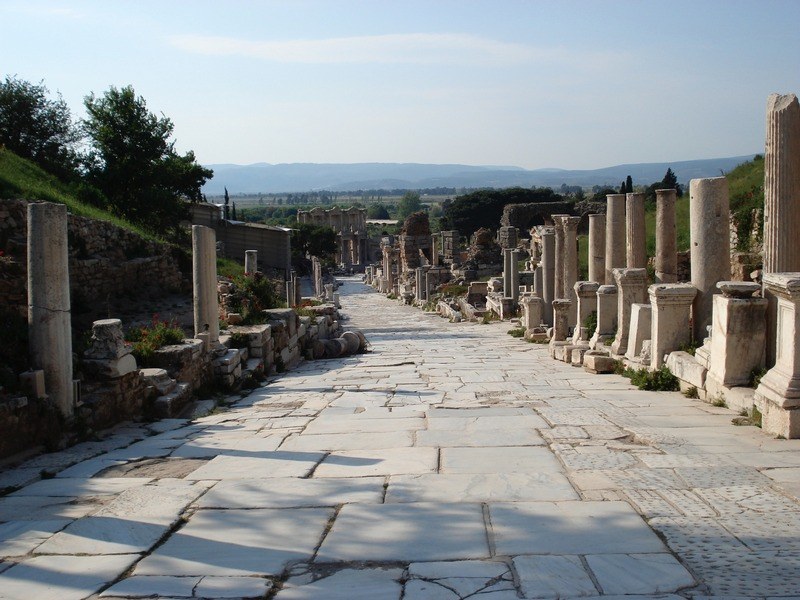 Do you think this educational tour would be good for a new traveler? Why or why not?
Yes. The arrangements are all taken care of and the guides had a great command of English (if that is the language of the traveler). Road Scholar is an educational travel group so the people who travel with them are looking for more than a "see the sights" experience. There are lectures, museum tours with local experts, and extra insights included.
Bio: Ethel lives in California with her husband Colin. The couple enjoys traveling throughout the United States as well as other parts of the world. Check out her China Highlights Tour interview here.
You might also enjoy: