This is part of a series of interviews with inspiring travelers. Today I'm interviewing myself about a Copenhagen food tour. See more about tours and traveling with purpose here.
Tell us about yourself and your travel experience.
I'm Ali and I run Travel Made Simple. I've taken more food tours than I can count. I've traveled to more than 45 countries on all 7 continents. Berlin is currently my home, and I love it.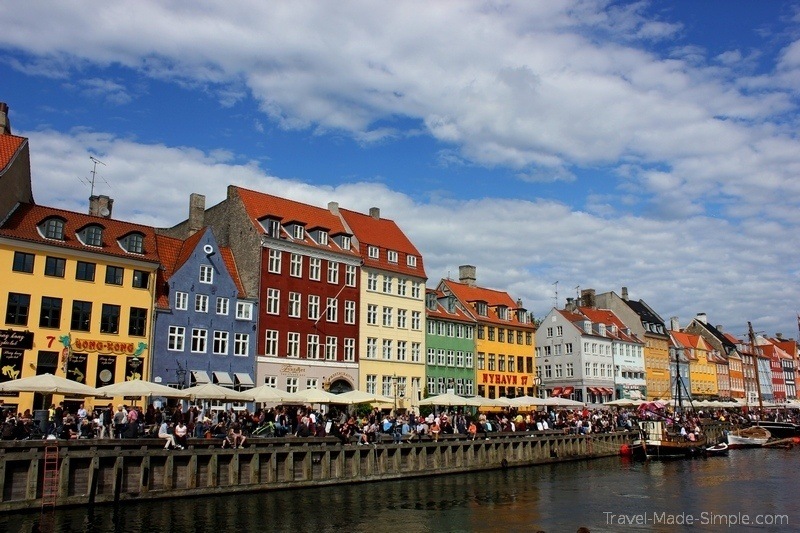 Where did you go on your tour and how long was it? How many food stops were there?
A few months ago I took a food tour in Copenhagen, Denmark. The tour lasted about 4 hours and had 8 stops.
What tour company did you use and why?
The company was Copenhagen Food Tours, and I chose them because their tour looked interesting.
Since I've started looking for food tours wherever I travel, I thought it would be good to learn more about the cuisine in Copenhagen, and I was intrigued to see that there wasn't any mention of fish in the description.
Why did you choose a tour instead of traveling independently?
I knew there was no good way to experience local Danish food without a tour. I probably could've done some research and tried one or two things on my own, but by taking a food tour, I was able to taste a wide variety of things and learn about the food at the same time.
You can't get that from going to one or two restaurants on your own.
What did you like about the Copenhagen food tour? What was your favorite part?
I liked getting a little glimpse at a culture I knew nothing about. It was my first visit to Denmark, so I went in with a blank slate. The group size was small too, which I always like in a food tour.
What did you learn about Copenhagen from the food tour?
I learned that the Danes place a lot of importance on locally grown produce and locally raised animals. I've really gotten into eating organically, when practical, as well as trying to eat healthier in general, so I really liked this about Denmark.
Was there anything you didn't like about the tour?
There wasn't quite as much food as I'm used to on food tours. Don't get me wrong, I didn't leave hungry, but I'm used to being completely stuffed by the end of a food tour…so maybe that was a good thing! The walking route also felt a little too long in places, but nothing too crazy.
What was your favorite food on the Copenhagen food tour?
The hot dog. Who knew a hot dog would be such a big part of the local cuisine? This was definitely more tasty than your typical ballpark wiener though. There were several different meats to choose from and several different toppings. They even had a bun-less option and a vegan option.
The open-faced sandwiches were a close second. We tried four different kinds, and they were much fancier than I expected.
What inspired you to take this tour or travel to Copenhagen?
I can be a bit of a list ticker sometimes, and I had never been to Denmark before this trip. I planned a 3 day trip to Copenhagen mostly to tick off the country, but I really liked the city. And because I'm addicted to food tours, I had to sign up for one!
Would you recommend this tour? Would you change anything about it?
Yes, it was a good tour with lots of interesting info about the food. The food itself was really tasty, even aside from that hot dog I loved, but I wish there had been just a little more food. That said, this tour was still a great way to learn about local Danish food.
Please note that some posts contain links that earn me a small commission at no extra cost to you.
Do you think this tour would be good for a new traveler? Why or why not?
Yes, I think food tours are always good for new travelers. What better way to explore the local culture than to eat the food?
Interested in taking this Copenhagen food tour?
Click here
to book the tour.
Read more food tour reviews here: