This is part of a series of interviews with inspiring travelers. Today's interview about a Brussels chocolate tour comes from Sofie Couwenbergh. All photos provided by Sofie. See more about tours and traveling with purpose here.
Tell us about yourself and your travel experience.
Hey everyone! I'm Sofie, born and raised in Belgium and still living there. I started traveling like most people, together with my parents as a kid.
I couldn't travel by myself until I was 18, so when that birthday approached I booked a ticket to Barcelona. I've been in love with travel ever since.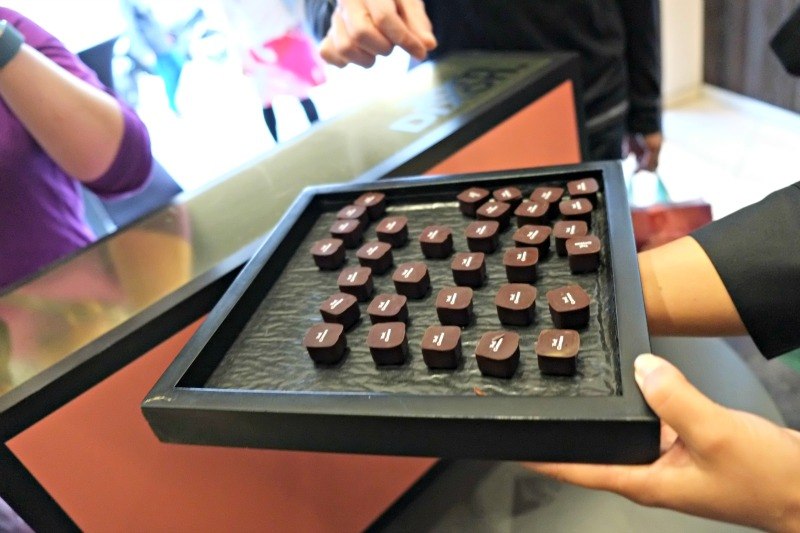 I travel mostly within Europe, although I've also been to the States, Canada, Sri Lanka and a few northern African countries. My most recent trips were to Germany, Wales, Italy and Bulgaria.
Where did you go on your tour and how long was it?
I spent half a day walking through Brussels on a chocolate tour. The tour also included a short chocolate workshop where we got to add all kinds of ingredients to running chocolate as to make chocolate cookies. Yum!
What tour company did you use and why?
I was on an assignment for IHG Rewards that day, so they booked the tour for me.
Why did you choose a tour instead of traveling independently?
When IHG Rewards contacted me to do an activity through them, I could pretty much choose anything within a certain budget. I could have chosen to visit a museum just by myself, but I'd always wanted to take this chocolate tour and I'm glad I did. To be honest, I don't think I would have gone into all of those fancy chocolate stores by myself!
What did you like about the Brussels chocolate tour? What was your favorite part?
Our guide was great. He knew a lot not only about chocolate, but also about the different stores we visited and he was flexible as well. On the day I took the tour, it rained almost the entire time and so he changed the route a bit so that we had some "dry breaks".
I also liked that there were only six of us in the group. I don't know what the maximum amount of people is that they usually take, but this was perfect.
What was the most memorable or eventful part of your Brussels chocolate tour?
Tasting the chocolates at Frederic Blondeel's store. He's become my favorite chocolatier.
Was there anything you didn't like about the tour?
Although I didn't mind that it lasted longer, it was a bit inconvenient. The voucher I got said the tour would be three hours. When we got there, the guide said it would be four hours and it ended up being four hours and a half.
That wasn't a huge problem for me, but I had planned to visit an event that was going on in Brussels after the tour, but it was too late for that when we were finished.
Did you eat anything amazing on your tour?
Are you kidding me? It was a chocolate tour!
What inspired you to take this tour or travel to Brussels?
I'm crazy about chocolate and very proud that Belgium, my home country, is known for its delicious chocolate. I'm also on a mission to discover more of Belgium so that I can advise my readers on where to go and what to do when they're here, so it was high time that I took this tour.
Would you recommend this tour? Would you change anything about it?
Absolutely! I would just make sure that the group size didn't become much bigger than it was the day I took the tour. Having a small group was really fun.
Please note that some posts contain links that earn me a small commission at no extra cost to you.
Do you think this tour would be good for a new traveler? Why or why not?
Yup, I think so. We all met at a meeting point and the guide stayed with us the entire time. At the end of the tour, he also showed us how to get back to the meeting point or to the station in the case of people who needed to catch the train.
Bio: Sofie is a full-time travel blogger and freelance writer. On her blog WonderfulWanderings.com she takes her readers with her on her trips in Belgium and beyond. She runs on tea and is crazy about dancing. Connect with Sofie on her Facebook page.
Read more about food tours: