"They're for ladies. Bleeding ladies."
Just one of the hilarious moments Ayun Halliday describes in her book No Touch Monkey is having to explain what tampons are to the soldiers inspecting her bags in the Kashmir region of India. Stories many of us might be too embarrassed to retell, she details with entertaining humor.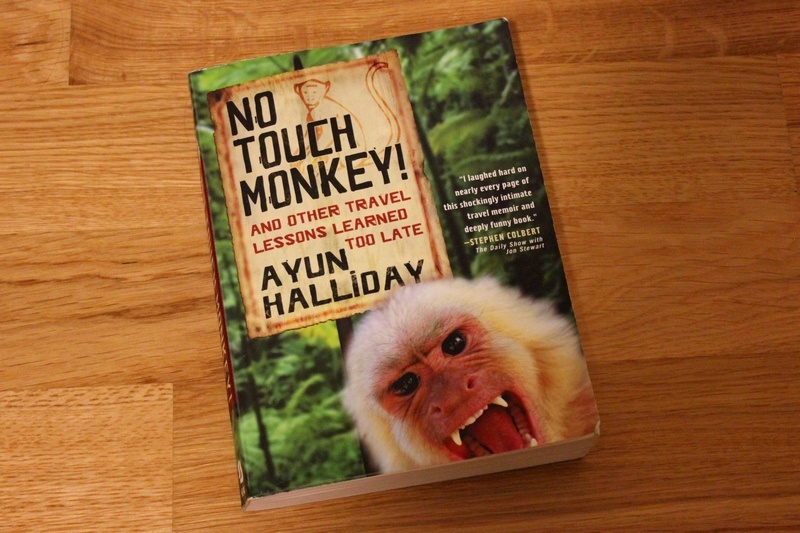 In her early 20s, Ayun Halliday took a backpacking trip through Europe with her boyfriend, vowing to make every penny stretch. They slept on trains and washed up in train station bathrooms, all in the name of travel.
The memoir continues through an extended layover in Amsterdam where she wanders into the red light district, despite her hosts' insistence that she avoid the area. Violence ensues when she slyly (or so she thought) takes a picture of one of the working ladies.
Ayun manages to contract malaria in Africa, fall and pop her knee out of its socket in Indonesia, get robbed in Thailand, and smoke something that ended up being stronger than she anticipated in Vietnam. Other tales include the agony of riding a camel all day through the deserts of India, a fashion show in Paris that turned into a painful-to-watch collagen-implant demonstration, and traveling to Scotland with her new baby in tow.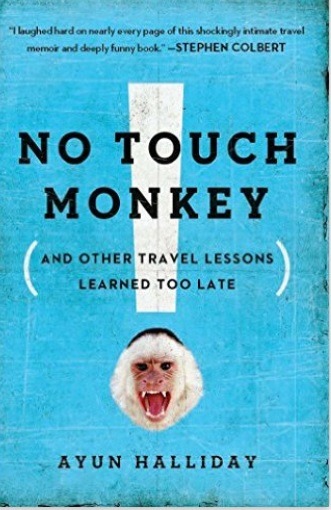 Please note that some posts contain links that earn me a small commission at no extra cost to you.
I could relate to her urge to travel, and though I've never gone quite as bare-bones budget as she did, I can also relate to thinking of money in terms of how much travel it will get me. I also found myself rooting for her in some parts of the book, like when she's trying to get to a local wedding in Bali and encounters a gang of scary monkeys.
The book spans roughly a decade of the author's life, covering destinations many of us dream of as well as cringe-worthy and hilarious experiences we're glad happened to someone else. I found this book highly entertaining, and I've now read it twice.
You might also enjoy: