The following 8 tips for traveling during COVID-19 comes to us from Danny Newman.
Traveling during COVID. Is it safe? Is it advisable? And, heck, is it even possible?
Contrary to what many people may think, the answer (within reason and with definite exceptions) is now "yes" to all of the above!
That's right, after months of being stuck at home, with international borders closed and strict travel restrictions in place, we've been given the go-ahead to pack a suitcase and hit the road once again.
But that doesn't make it straightforward!
Top tips for Traveling During COVID-19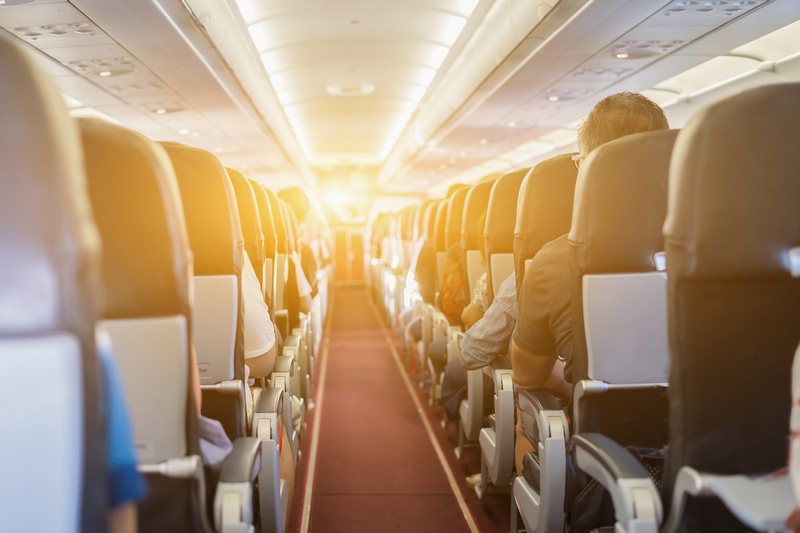 Although the vaccine's being rolled out, virus levels are dropping, and travel corridors are opening up, indulging your itchy feet remains neither easy nor risk-free.
Having returned to the UK from Vietnam when COVID first hit, taken a 4-month trip to Italy and Malta when travel re-opened here last summer, and then moved temporarily to Northern Ireland upon coming home, I've discovered this the hard way over the last 15 months or so!
However, I've also picked up some useful insights on travelling during a pandemic along the way! Are you thinking of seizing the opportunity to travel again? Would you like some ideas on how to plan a trip in such tumultuous times?
Well, I'd love to help. Keep reading for my 8 top tips on travelling during COVID-19.
1. Prepare to Dig (and Be Thoroughly Confused)
My first recommendation is as much a word of warning as anything else!
Basically, the secret to a successful trip during COVID-19 is research. You have to find out which destinations are open, what you have to do to get there, whether anything could change in the near future, what rules are in place both at home and abroad, and so on.
Unfortunately, in my experience at least, the process of doing this research will take you down a series of rabbit holes and lead to countless dead-ends!
Likewise, getting concrete answers to what seem like simple questions can be easier said than done. One government webpage takes you to another, which results in new and unexpected avenues to explore…
Knowing this in advance may help prepare you for what's to come! Take your time, be thorough, and you'll eventually discover everything you need to know.
2. Manage Your Travel Expectations
COVID travel restrictions mean that, for the first time in my life, I can't go anywhere in the world I want! Gone are the days when we could close our eyes, spin a globe, and stick out a finger to select our next destination.
As of 2021, we have to mold our plans around the pandemic.
The good news is plenty of amazing, adventurous and Instagram-worthy places are now open to outsiders, so you're still guaranteed a good time!
But it definitely pays to keep an open-mind as you try to decide where to go. You may have to postpone your first-choice trip and settle for somewhere you may never have thought to explore before.
For example, it was through force of circumstance alone that my girlfriend and I went to Malta last year! The goal was to explore southern Italy and finish in Sicily.
Yet by the time we arrived on the Amalfi Coast, infections were ramping up, restrictions were tightening, and it made more sense to hop on a plane to Malta (where the border was open and restrictions remained lenient).
3. Stick to Official Sources of Information
Next up, be sensible with a) where you look for information and b) what you choose to believe. I suppose that's good advice at the best of times, but it's downright essential when it comes to travelling during COVID-19!
Take blog posts. They can be a great source of info on almost anything, but they're not ideal when it comes to destination-specific insights on corona virus guidelines. Why?
Because you can't guarantee everything's current and/or accurate.
Indeed, travel restrictions and recommendations have been changing at such a rate that it pays to distrust anything more than a few days old. So, if you do find yourself on a personal blog, always check the date on which it was published.
Overall, it's best to stick with official sources, like government sites (and those of their public health departments). Large, reputable media outlets are useful disseminators of information as well, yet the most recent and reliable details always come from official sources.
4. Identify Key Information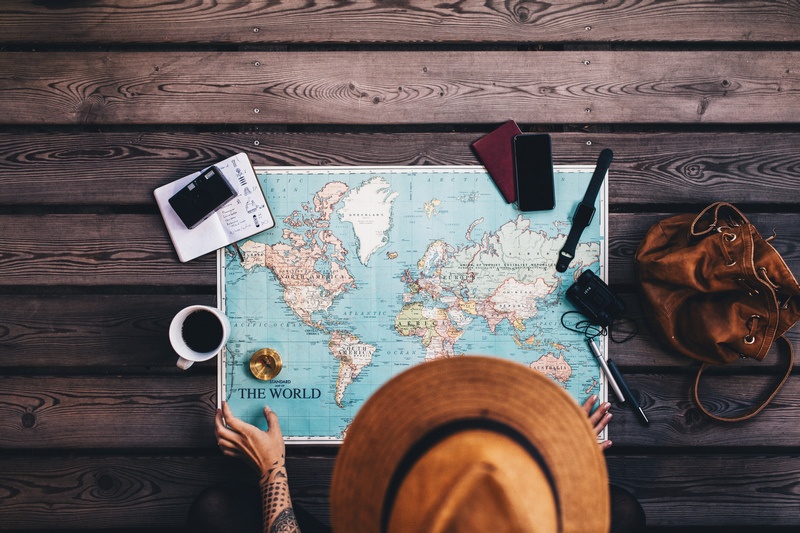 Now we know where to look for information, let's turn to what exactly we're looking for. I recommend starting the search online for things like: "[insert destination] COVID restrictions" and "rules for travelling to [insert destination]".
From there, click on the links to official websites and pages that promise the necessary insights. You're trying to find out things like:
Is traveling allowed to/from this destination?
Do you need to have (and show evidence for) a negative COVID test prior to departure/upon arrival? And will you need to be tested again before reentering your home country?
If so, at what point do you have to get the test? And from where? And which type of test is required?
Are you required to complete a "passenger locator form" (to tell officials where you'll be staying upon arrival)?
What about a signed document confirming your lack of symptoms?
Do you have to quarantine upon arrival? If so, where? If it's in official quarantine accommodation paid for by the state or is it funded by the traveler?
Do you have to social distance upon arrival? If so, for how long?
What sorts of rules are in place for your destination, such as wearing masks, what type of masks, testing for certain activities, contact tracing, etc.?
Likewise, pay attention to the verbiage on webpages too.
For instance, when I was looking into coming to Northern Ireland, the official guidance read something like "non-essential travel is not currently recommended". In other words, it was permitted by law, but discouraged all the same.
5. Remember To Check Both Places' Rules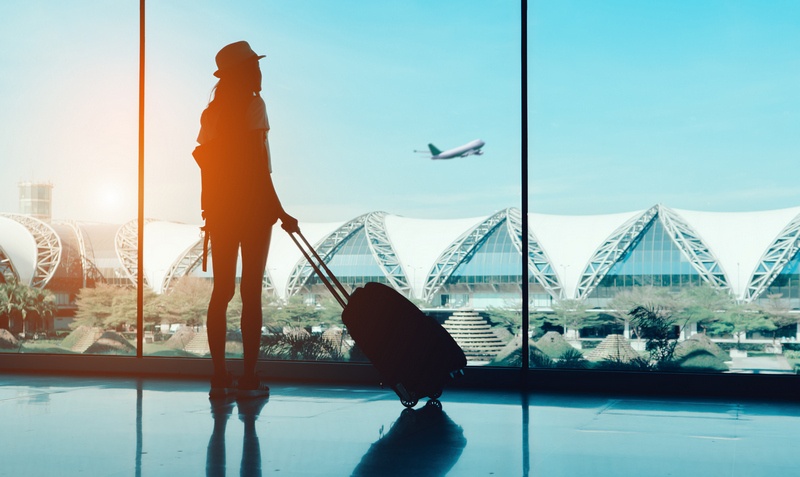 Another important point to make about researching COVID travel rules is that you're never investigating a single place (i.e. your potential destination).
You have to look into the rules of your current country (i.e. your starting point) too.
This is one reason the travel research process can take so long and prove so frustrating! You're doing double-duty, looking into rules for two separate places, each with its own unique and ever-changing guidelines.
However, it's crucial that you do. Assuming you're okay to leave/enter one place without delving into the other is a recipe for disaster.
For example, New Zealand is currently on the UK's green list. So, technically speaking, the government has given me the thumbs up to buy a plane ticket and travel to the southern hemisphere.
The only trouble?
New Zealand's borders are still closed to British people (as well as basically everyone else)! The airline may sell me a ticket, but I'm definitely not getting in.
Also, do you have a layover in a different country than your origin or destination?
If so, find out what the requirements are for transiting through. You might need a different kind of test than your destination requires, for example.
>>Read: Can you bring hand sanitizer on a plane? (2022 Rules)
6. Review the Airline's Information Too
Please note that some posts contain links that earn me a small commission at no extra cost to you.
Let's skip ahead for a moment and imagine a situation where you've done the research, understand the rules and your responsibilities, and are now searching for flights (or any other form of transport) to your chosen destination.
Pay attention to the airline's website. Not researching airline policies is one of the many pandemic travel mistakes you can make.
Do a final check to see what it says about travelling. It may tell you something you don't already know.
Likewise, if/when you purchase a ticket, check their website every now and again and take note of the emails they send.
The airline isn't (as far as I'm aware) legally responsible for keeping you informed. It may, however, do its best to let you know of important changes and/or steps to take prior to your journey.
Oh, and if you are taking the plane, then make sure you have a proper surgical mask for the flight (not just the fabric varieties some people wear)! You may be refused entry without one.
That said, there should be a vending machine at the departure gate where you can purchase a mask at the last minute.
7. When in Doubt, Ask
Knowing what travel information to look for on official sites is one thing.
Actually finding it is another matter altogether!
I've literally spent hours scrolling up and down government webpages, combing through walls of dull, unimaginative text, trying to find appropriate answers to my questions. I'd have a browser window full of open tabs, each with its own set of details on a particular subject.
And, sometimes, I still wouldn't find exactly what I wanted.
If you're ever in a similar predicament, banging your head against the wall, then consider asking for clarification. Find the contact details for the relevant embassy, send them an email explaining the situation/confusion, and see if they can provide a succinct, timely, and intelligible response.
An added benefit of this approach is that you'll have everything down in writing. This may prove useful in the future if, for whatever reason, you have to justify why you traveled somewhere, want to claim a refund for a ticket, and so on.
8. Don't Rest On Your Laurels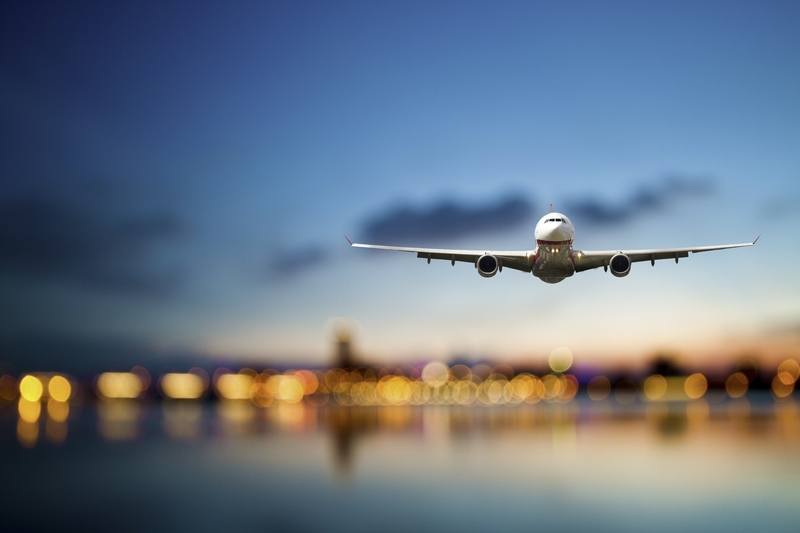 Portugal was put on the UK's green list for travel a few weeks ago. In response, countless couples, families, and groups of friends jumped at the chance to go on a much-needed vacation in a sunny foreign country.
But the government's now made it amber.
The result? All those people who booked flights and accommodation are having to cut their vacations short and rush back to the UK to avoid quarantine.
Now, don't worry.
You'd have to be very unlucky to find yourself in a similar situation, so don't let it put you off your trip. I only mention it because it's a good example of why it's so important to keep checking the news, rules, and guidelines while you're away!
Stay abreast of what's happening at home in terms of border closures and quarantine rules. And both check and double-check the news where you are to see if anything's changing there too.
There you have it, then: 8 top tips for organizing adventures and traveling during COVID-19! As you can tell, there's both good and bad news when it comes to traveling right now. The good?
Finally, after over a year of lockdowns and travel restrictions, we're able to book tickets, pack our bags, and hit the road again. The bad?
Doing so isn't without its difficulties!
With any luck, though, the insights and ideas in this article will make a difference in this endeavor. Keep them in mind, put the advice into practice, and you should be one step closer to taking a long-awaited (and well-deserved) trip.
About the author: Danny Newman is currently writing and travelling his way around the world in a bid to figure out exactly what he's doing with his life. He'd love you to follow along with his journey over at What's Danny Doing.
You might also enjoy: